Despite its title, Richard Dawson's 2014 album 'Nothing Important' really was something important. It had just four tracks: two short acoustic instrumentals and two 16-minute-plus multistage songs which incorporated folk, blues, post-rock and some deeply odd, dark imagery. Stand-out track 'The Vile Stuff' – the story of a man cursed by misfortune following a school trip – was described by some idiot at Time Out (me, actually) as '"Grange Hill" meets "A Field in England"'. Suddenly Dawson was in end-of-year 'best of' lists and on the cover of alt music bible The Wire. After nearly a decade of tiny shows and word-of-mouth following, he'd got somewhere.
'I don't think any of us were expecting the album to do as well as it did,' the Newcastle musician says, deadpan, backstage at St John at Hackney for a show with Josh T Pearson. Dawson's usually described as a folk artist, but that doesn't come close to suggesting the extraordinary quality of his music. 'I've engaged with that tradition,' he says, 'but only as much as I have with other music from all over the world, and metal and jazz.' Within minutes he's cited influences as disparate as Finnish 'speed-krautrockers' Circle, John Coltrane and Zimbabwean mbira player Forward Kwenda. His songs mix the mundane and the bizarre in a way that will be familiar to anyone who's ever had an existential crisis in a provincial Wetherspoon's after seven pints and half a pill. 'The Vile Stuff' even has a video set on a typical high-street night out, albeit one peopled by masked phantoms.
'The "role of the artist" – even those words coming out of your mouth feel sickening'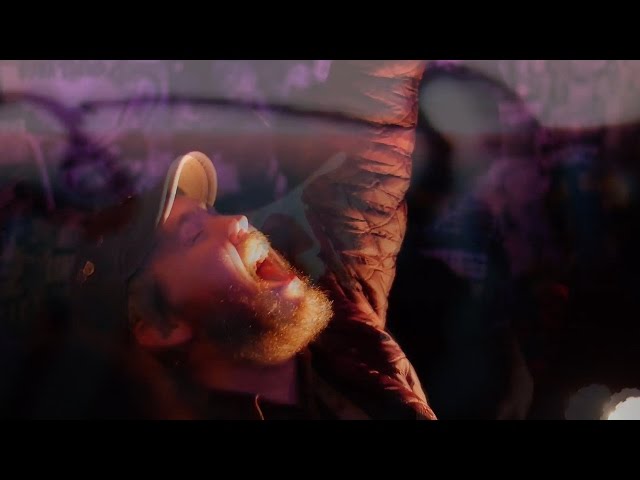 Now two earlier albums, 'The Magic Bridge' (2011) and 'The Glass Trunk' (2012), are being reissued on Domino's Weird World imprint. They're both crackers: really strange and rewarding listens.
'"The Magic Bridge" is about getting over something, getting past some obstacle or hurt,' says Dawson. 'It could be a physical bridge, a fantastical bridge, life-to-death, a bridge of light between people.' It's an album full of loss and hurt and regret. That makes it sound like a right downer: it is in places, for sure, but it's funny too. A lot of Dawson's work is about memory, and how it transforms things, so tracks like 'Grandad's Deathbed Hallucinations' are wondrous and surreal, as well as touching. It also has some great instrumentals to show off Dawson's fantastic, abrasive playing (he puts coins inside his acoustic, a trick he got from African guitarist-postman Henry Makobi).
'The Glass Trunk', meanwhile, is even odder: a series of texts taken from Tyne & Wear Museum and turned into songs, interspersed with angular, Sonic Youth-esque instrumental shards. It's a challenge, but, observes Dawson, 'no more so than a book'. 'I'm playing characters in the songs,' he says. 'Coming at things from different angles is really crucial: putting myself in someone else's shoes.'
Dawson uses these layers to elude definition: maybe he's just shy, or wary of being expected to be or write a certain way. 'Everything is about contradiction,' he says. 'If you think about the "role of the artist": even those words coming out of your mouth feel sickening. It's of the highest importance to me, but it's nothing compared to what most people do. It's silly. Silly songs.'
'Things are set up to undermine any hopes that working-class people might have about being creative'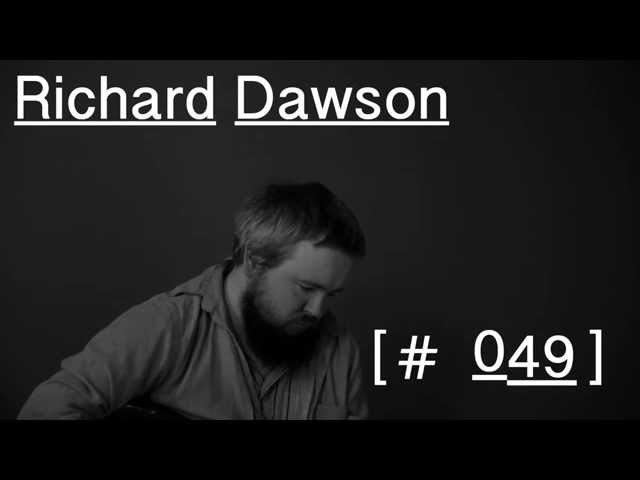 In this vein, he's involved in Panic!, an initiative designed to encourage social mobility in the arts. 'Things are set up to undermine any hopes that working-class people might have about being creative,' he reckons. 'A true affluence is one of ideas, of certain paths in life being open. It's this affluence of choice which working-class people seem to often miss out on, or at least have to wrestle a lot harder for.' We discuss this for a bit before Dawson, in a typically gnomic about-face, says: 'Having talked this through, I'm coming to the conclusion that no one should get into the arts: it's a disaster. Maybe I'll pull out.' I think he's joking. Sorry, if not.
We go out and watch the support acts, including Let's Eat Grandma, two 16-year-old girls from Norwich who play a crazy droney dream-pop. They keep swapping instruments and lying down. Dawson reckons they're 'fucking great'. They are fucking great.
He goes to 'get ready'. This involves simply climbing on stage, still wearing his anorak, which he performs in initially. He starts with two unaccompanied 'shepherd songs', hurling them into the cavernous reverb of St John. Halfway through the first, he dispenses with the microphone, and still fills the enormous space. His voice is wild and huge. He plays the instrumental 'Judas Iscariot', 'because we're in a church' and crashes his foot down on to the stage over and over. He plays the heartbreaking 'Wooden Bag', with its lyrics about the leftovers of a life. He thanks the promoter, then says they have put him up in a 'dog hotel', where if you want a shower 'a man comes and hoses you down'. Dawson himself is the real contradiction. A possessed performer. A thoughtful, guarded, friendly, strange man. A genius, probably. Find out for yourself: buy these records, see him perform.
'The Magic Bridge' and 'The Glass Trunk' are re-released by Weird World on December 11.