Meet the Prommers...
It's standing room only for the Prommers, the classical world's most dedicated concert goers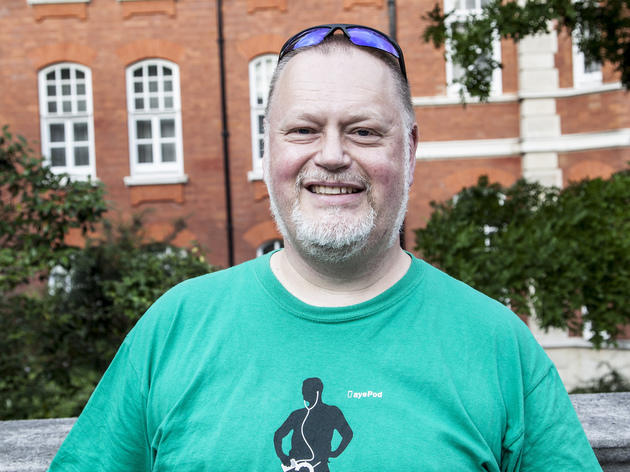 1/10
52, freelance music journalist from Poplar


How many Proms will you stand through? 'I do roughly about 60; the most I ever did was 70 out of 74, but I don't feel that I have to do everything, there are other things to do in London, so you simply can't go to everything. My first Prom was in 1981, but this is the twenty-fifth year I have had a season ticket.'

Do you know all the other season-ticket holders? 'I know everyone by sight, but often not by name. It is a weird thing that you stand next people day in, day out, but it is only after about four years in that you think: I really ought to ask this person's name.' Did you stand through Wagner's 'Ring Cycle'? 'No, I am not a fan of the conductor Daniel Barenboim, nor, indeed, a great Ring fan. But I am doing the other operas 'Tristan und Isolde', 'Tannhäuser' and 'Parsifal'. I am not great on Wagner, but I'll give it a chance.'

Why promming? 'It's fantastic value, and given there is something I want to hear in every programme, it makes financial sense. I am so used to standing now it is not really a hardship. In the Arena Season Queue you get fairly close to the front, where the sound hits you like a wall and you are bathed in glorious music.'

Highlight? 'I suppose it was a couple of years ago when I was asked to be one of the Prommers that puts the wreath over the bust of Sir Henry Wood on the Last Night. That was my twenty-third season, so perhaps in another 23 years I'll get another go at it.'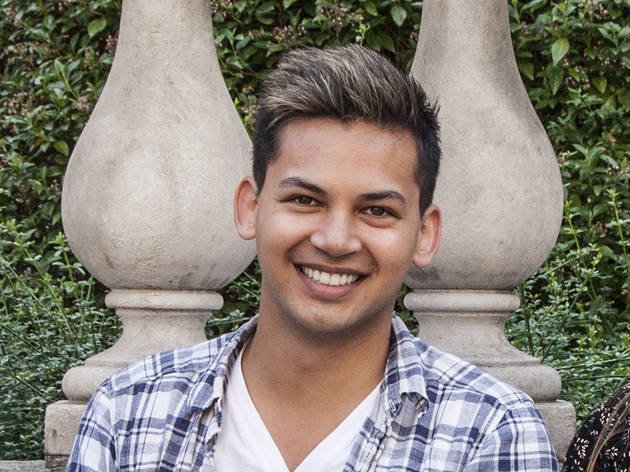 2/10
27, student at LSE


'Rachmaninov's Third Piano Concerto is my favourite piece, but when I looked it up it was sold out and I was so crushed. But I came earlier this week and saw that there were people queueing up to get in, so I contacted all my friends on Facebook and said "Hey, this performance is tonight, meet me at the Royal Albert Hall at 4pm".'

And how have you spent the afternoon in the queue? 'We grabbed some food, watched a movie on the laptop and have just been hanging out. It's been fun and we've been making friends.'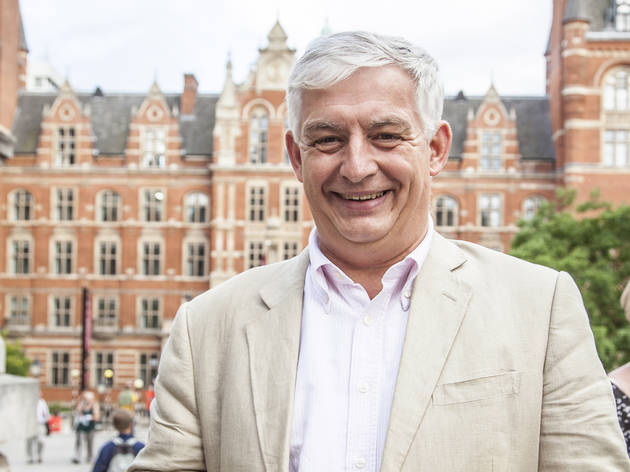 3/10
56, Director of the BBC Proms since 2007 and Controller of BBC Radio 3


How many Proms concerts will you attend? 'Them all. It is what I did last year and what I intend to do this year.'

So you're a 'superprommer'? 'Yes, but I allow myself the chance to sit down. Some concerts I wander around the hall; sometimes I slip into the back of the Arena, but for most the most part I allow myself the opportunity to rest my legs.'

Have you ever queued up and prommed? 'I have as a student. I often used to prefer being at the top rather than the Arena; maybe I was just a bit lazy, I like to spread out a bit. I remain in awe and admiration for those who can stand for 70 nights through the summer – it is a very special audience.'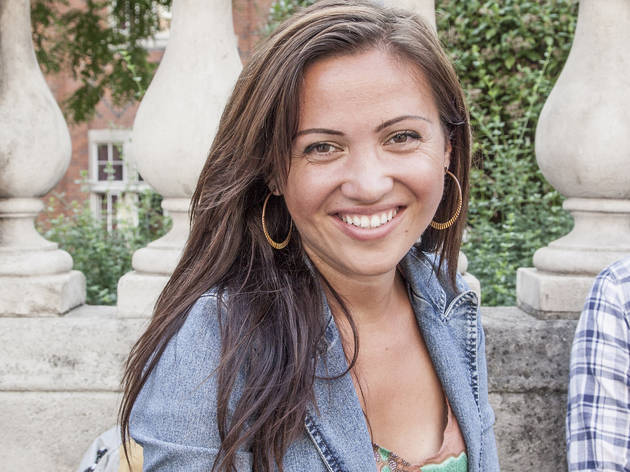 4/10
28, secondary-school art teacher in London


'I am unfamiliar with what the Proms is all about, but it sounds good. I have done standing concerts – The Met in New York in a similar sort of thing.'

And will she be coming back? 'I'll see how it goes.'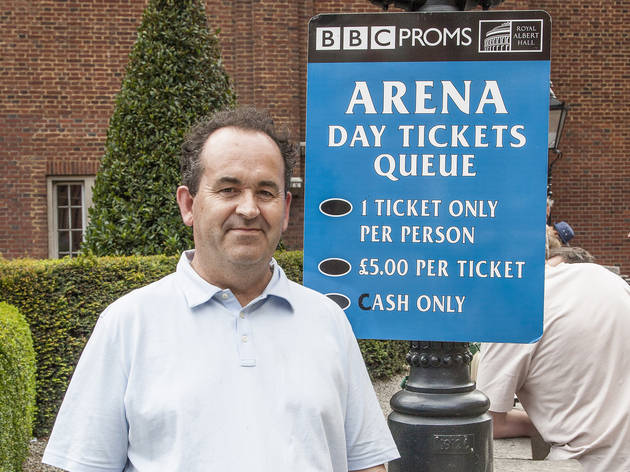 5/10
56, a solicitor from Peterborough


What time did you get here today? 'Just after half-past six… in the morning. And there were already people in the Season Ticket Queue on the other side.' How often do you prom? 'I have been coming since about 2008. I went to between 20 and 30 concerts last year and aim to do the same this season. But I don't always queue, sometimes I get seats for the really busy ones.'

Why promming? 'I like standing occasionally because if you get to the front of the queue, you are so close to the orchestra. It is the best place to listen to music in London… in fact, anywhere.'

Highlights? 'This year has been the 'Ring Cycle' conducted by Daniel Barenboim. But I sat for those – you can't be in the queue and do Wagner as well.'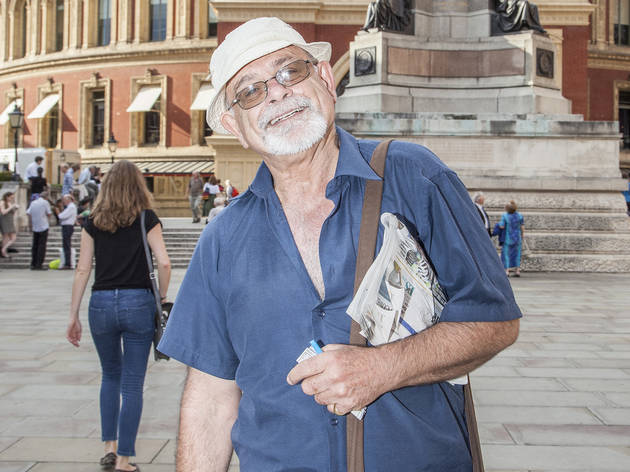 6/10
69, music journalist from Malta


'My first time promming was in 1967, and I started coming on a regular basis in 1974. My attendance record was in 1981 when I came to 32 Proms. This is my fourth concert this time, but I am only here for a few weeks and the summer heat is putting me off.'

His highlight? 'A very memorable one was the Britten "War Requiem" in 1976, shortly before he died. I just managed to get into the arena, and the soprano Galina Vishnevskaya was singing. In fact, I once saw her husband, the cellist Rostropovich, walking down a very crowded Oxford Street in 1998; he vanished into C&A – so I went down into the men's section in the basement and found him there looking for a tie. "I hope I am not bothering you," I said. "I just want to show my admiration for your music and your work for human rights." He treated me like he knew me and said, "Oh beloved" and hugged me.'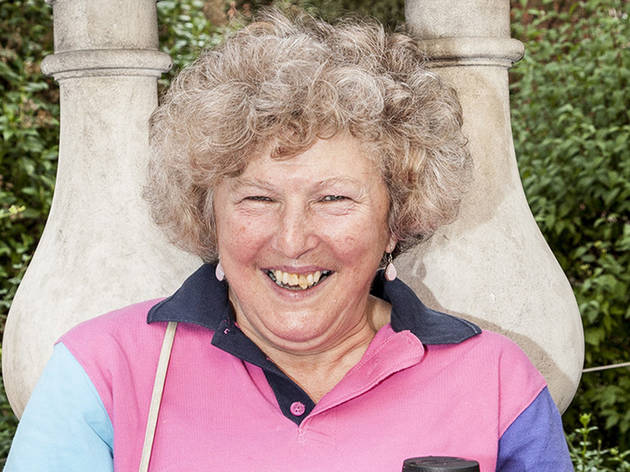 7/10
64, dinner lady and curtain maker. She lives on the North Circular Road


'This is my tenth year promming and so far this season I've been to two or three concerts each week. I'm looking forward to Nishat Khan's 'Sitar Concerto No 1' this year.'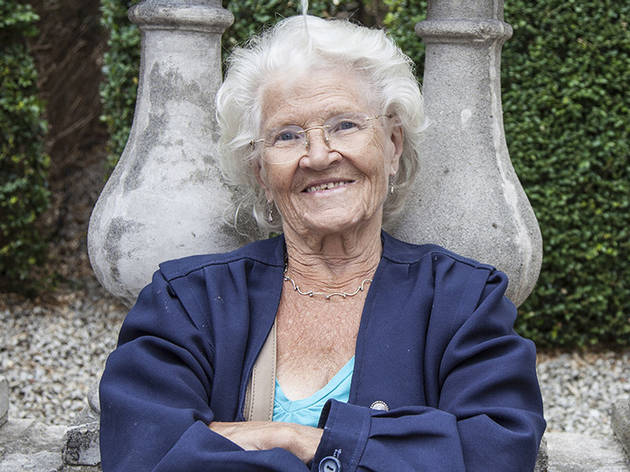 8/10
83, from Reading


How long have you been promming? ''I'm ancient. I have been coming since 1947 and I still get the same boost from it as I used to; I love it. I missed a year in 1988 when my husband died, and when my children were small I didn't come to many, but since I've been on my own I've done as many as 44 in a season.'

Do you come on your own? 'Yes. I used to come with a friend who was in her 90s, but she died.'

Don't you mind standing? 'Well, I just do it. This year I had to go to the doctor's to get some stronger pain killers to come this time.'

Highlights? 'There have been so many. I saw Vaughan Williams sitting on the stage when they played his 'Antarctic Symphony'; Sir Malcolm Sargent the last time he conducted here; and I saw the man faint when he was singing "Carmina Burana".'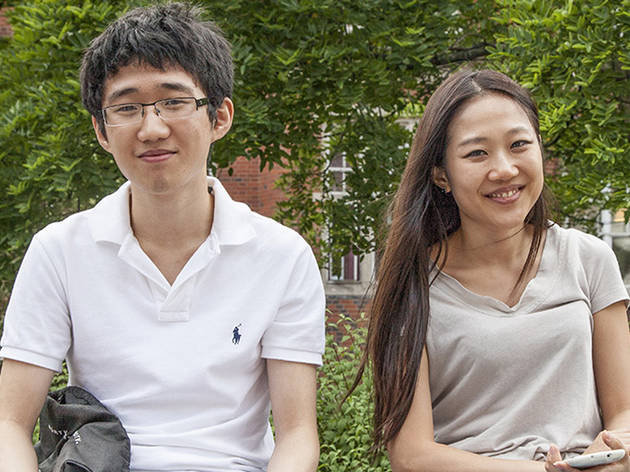 9/10
20, a student at Imperial College and 29, a school admissions officer


Eny: 'I used to go more often, but this is the first time in two years.' John: 'We first went in 2008. This season I have only been to one other so far.'

Why promming and not sitting? Eny: 'The tickets were sold out, that was the main reason, and it is quite nice to do in the summer – I don't mind sitting and waiting for hours and hours for music, although it is a bit mad to be honest.' John: 'I would rather buy tickets than prom, because there is so much standing, your knees hurt after a while.'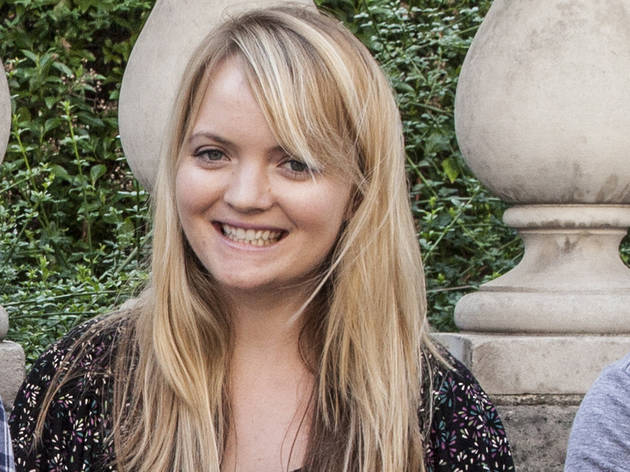 10/10
25, a personal trainer based in London


'It is my first time at the Proms and I am very excited about the concert. It is a very British thing to do and I have always known about it, as it has been on TV. So I had to do it.'

But is she ready for a long stand? 'Yes, I think the music will take me over.'
If you have ever passed the Royal Albert Hall over the summer, you will have noticed two sets of queues snaking down the back steps. These are the Prommers, the diverse collection of classical music fans who don't mind standing through BBC Proms concerts and are rewarded with the best acoustic.

The queue on the left is the Day Prommers' queue. They pay just £6 to stand in the Arena (the area just in front of the stage), or if they join the Gallery Day Queue at Door 10, then they can loll around in the highest tier of the hall. On the right is the queue for the hardcore Season Ticket-holders, who pay £240 for guaranteed access to all 75 Royal Albert Hall concerts (excluding proms 10, 12, 56 and 58). Similarly at Door 2, there is a Gallery Season Ticket-holders' Queue.

On a sunny Thursday evening, mid-Prom season, Jonathan Lennie joins the queue and meets the Prommers.
Proms for beginners
From tickets to queuing to when to applaud, our guide gets you up to speed on the BBC Proms
Read more
Become a Proms expert
Transform yourself into a BBC Proms expert with our selection of interesting facts on the world's biggest music festival
Read more
Sponsored listing
The Blues Kitchen Shoreditch
This Curtain Road venue is close in style and sentiment to its big sister, The Blues Kitchen over in Camden. Expect, then, a restaurant, bar and music venue with a hefty Stateside influence - from its bourbon and its barbecues all the way to its blues.  Music does have a big part to play here. There's live artists pretty much every night of the week, with everything from rock 'n' roll to swing, motown, roots and even gospel complementing all that smokey blues. Keep an eye out for nights where food and music combine in happy harmony - think bargain ribs gnawed to a soundtrack of soul.  An in-house barbecue, with meats smoked over fruit woods in their own fire pit, is kept busy - orders of beef brisket, smoked chicken, short beef ribs and burnt ends glazed with a beer and hickory barbecue sauce prove popular. Burgers, chilli, lobster, gumbo and a catfish jambalaya also feature. 
Venue says: "'Free wing Fridays' between 5-7pm at the Blues Kitchen Shoreditch. Come down and get your wing on!"
You might also like