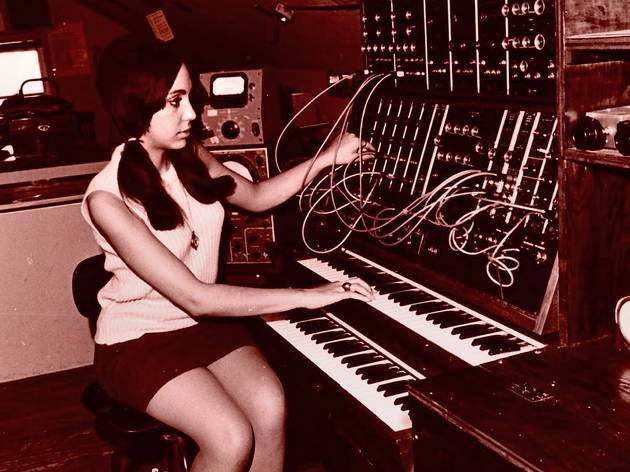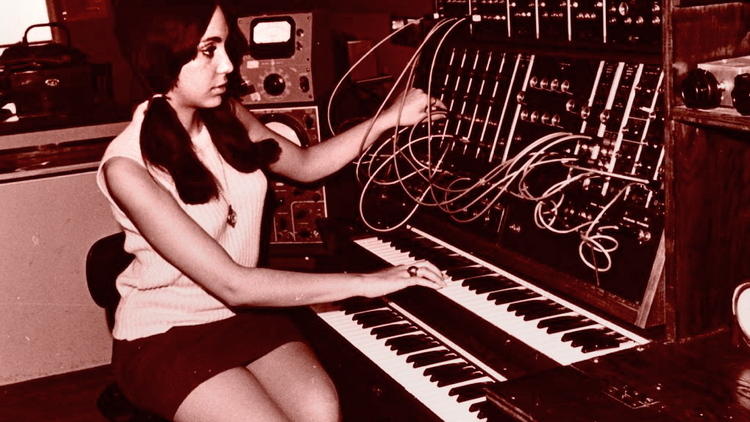 Sam Mackay interview
Nonclassical label's Sam Mackay tells us why he loves early synthesizers
From Karlheinz Stockhausen's experimental compositions built from manipulated sine waves, to the weird and wonderful sounds (like the theme tune to 'Doctor Who') produced by the BBC's Radiophonic Workshop, the 1950s and '60s saw a revolution in electronic music, in particular the development of the synthesizer.

Two huge fans of that scene are Sam Mackay and Gabriel Prokofiev of the Nonclassical record label, who have expanded their monthly contemporary classical club night in Hoxton into a festival exploring the world of early electronic instruments and their inventors. 'Pioneers of Electronic Music' offers a workshop on building a synthesizer, talks, documentaries on pioneers (such as Radiophonic Workshop founder Daphne Oram) and films whose soundtracks were created by electronic instruments. All that and live performances of music by Varèse, Messiaen, Oram and others. Mackay outlines the parameters.
What is electronic music?
'It is sound produced by an electric current. For many people it includes sampled sound, but what we are trying to get at in the festival is purely electronically produced sounds.'

What particularly excites you about its early incarnations?
'Seeing how fresh it can still sound. Take composer Raymond Scott – his music is like an eccentric take on the electronic dance music that we know today, even though much of it was written over 60 years ago.'

Is that the pioneering period?
'Yes, the golden era is the 1950s and '60s. Although, we are looking at the pre-history as well – instruments such as the ondes Martenot, made famous by composer Olivier Messiaen in the 1930s.'
Why invent the synthesizer?
'Since the 1950s, electronic music has been all about creating artificial sound waves, which suited the preoccupation of the late twentieth century – a search for new sounds.'
Who built the prototype?
'The first programmable one was developed at New York's Columbia University in 1957– the RCA Mark II Sound Synthesizer. Apparently, it was thought it could replace the symphony orchestra and save millions of dollars.'
Where does German avant-garde composer Stockhausen fit in?
'He was really keen on exploring how electronic music could be used in performance alongside live acoustic music, rather than creating purely electronic or acoustic pieces. We are profiling one of his really important works, "Kontakte", for percussion, piano and electronics.'
Does musique concrète feature?
'Not for us. That is all about sampling – taking real-life sounds, chopping them up and collaging them. So there is a question as to whether it is electronic music or just a rearrangement of acoustic music?'
Is that why concrète composer Pierre Schaeffer is not featured?
'There will be a follow up to this festival for sure because there were so many composers we weren't able to include. If you dig around just below the surface of this subject, you find there is a whole world of eccentric innovators who were never discovered.'
Who was Daphne Oram?
'She founded the BBC Radiophonic Workshop and developed audio-visual instruments. There is a research group at Goldsmiths College dedicated to her, who will be performing at
our opening night on March 6
[2013]. It is going to be very exciting, as it will involve projections and things alongside musical elements.'
Did Oram create the distinctive sounds in the original 'Dr Who' theme?
'That was Delia Derbyshire – which brings to light the fascinating idea that some of the biggest innovators of the BBC Radiophonic Workshop were women. Looking at that historically it is quite surprising and refreshing that those developments were being made by women at that time. We have some events based around her works – a film screening and the inclusion of some of her music in a DJ set.'

Who are today's pioneers?
'I suppose the cutting edge is modern electronic dance music. So we are tying it back into that, which we have always thought has common ground with contemporary art music. DJ Alex Paterson from The Orb is surveying all this history and sequencing it into an hour-long set for us at
XOYO on March 14
.'
Support Time Out
We see you're using an ad-blocker. Ad revenue is Time Out's main source of income. The content you're reading is made by independent, expert local journalists.
Support Time Out directly today and help us champion the people and places which make the city tick. Cheers!
Donate now