Simon Callow interview
The actor's latest show seeks to reveal the thoughts of controversial German composer Richard Wagner. Here, Callow shares his insights with us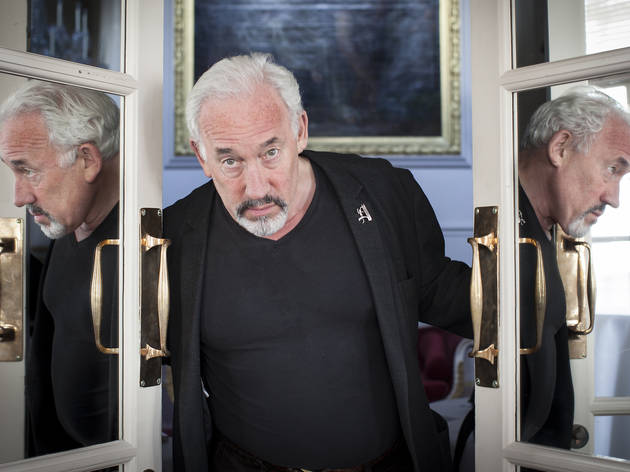 'It would never ever have crossed my mind if the Royal Opera House hadn't asked me to do it. They came to me,' declares the eminent actor, writer and director in his trademark booming voice, with perfect vowels, as he takes a break from rehearsals for his Linbury Studio show, 'Inside Wagner's Head'. The reason, he reveals, is because Wagner (1813-83) is such a complex character – a reviled anti-Semite and wife-stealer, who was later appropriated by the Nazis, but also an intensely charismatic man and visionary composer who reinvented opera and inspired ardent, cult-like devotion. Of course, despite his protestations, Callow clearly relishes the chance to explore the composer's character and, accompanied by recordings of Wagner's music, share his meticulously researched findings with an audience – just as he has done with Charles Dickens and William Shakespeare.
'The show is a kind of kaleidoscope,' he says. 'The title sort of says it all – it is an attempt to get inside this troublesome space that sat on the top of Wagner's body. Because he was a walking oxymoron – he was tender and savage; he was unbelievably domineering and then astonishing yielding. He was passionate; he could be impossibly cold and indifferent. He was a vegetarian for while and an intense animal lover. On the other hand, he had extreme views on racial purity – which, you would have thought, would have been deeply at war with his visionary ideas about human society. He was a socialist and yet deeply in love with the monarchy, particularly Ludwig II. So it has been a phenomenally complex business to find something coherent in that.'
'Inside Wagner's Head' is part of the
Deloitte Ignite Festival
at
the Royal Opera House
, which this year is curated by Stephen Fry. Also a fan of Wagner's music, Fry, however, has described the composer as 'a nasty little man; a nasty anti-Semite'. What does Callow think of that assessment? 'I don't think he was a nasty little man,' says the actor. 'He was little and sometimes he was nasty. He was certainly capable of extremely bad behaviour in an unchecked kind of way. He had a lack of inhibition in that regard, almost like Asperger's.' And his anti-Semitism? 'There is no doubt about it,' says Callow. 'But it was pathological, which is not to excuse it. It was a madness in him, because it was in tandem with great affection for a many individual Jewish people.' This duality, explains Callow, was best demonstrated at rehearsals for his final opera. 'It was conducted by Hermann Levi, who, as his name suggests, was Jewish and the son of a rabbi. Wagner had resisted him at first and then acknowledged that he was absolutely the right conductor for "Parsifal" and they became close friends. But at the dress rehearsal, when Levi walked towards the pit to start, Wagner turned to his wife, Cosima, and said in a very loud voice, "If I was an orchestral musician, I don't know what I would feel like being conducted by a Jew."
'Levi, who was ideally placed to know all of this, wrote about Wagner in a letter to his own father. "He does say these terrible things; and does behave very badly, but at heart he is a good man." I think we should listen to that.'
Did he hold other prejudices, such as homophobia? 'There is only one reference where he says "It is all a bewilderment to me." But he had a number of gay friends and seemed to be extremely fond of them. In London, for instance, the leader of the Philharmonic Orchestra was gay and, of him and his partner, Wagner said, "They lived together as man and wife", and they were his best friends in London.'
So, now that Callow has been there, what is it like inside Wagner's head? He thinks for a moment. 'Pretty spooky, like one of those fairground ghost-train rides, and also extraordinarily beautiful, full of huge idealism.'
Snap up exclusive discounts in London
Time Out's handpicked deals — hurry, they won't be around for long...