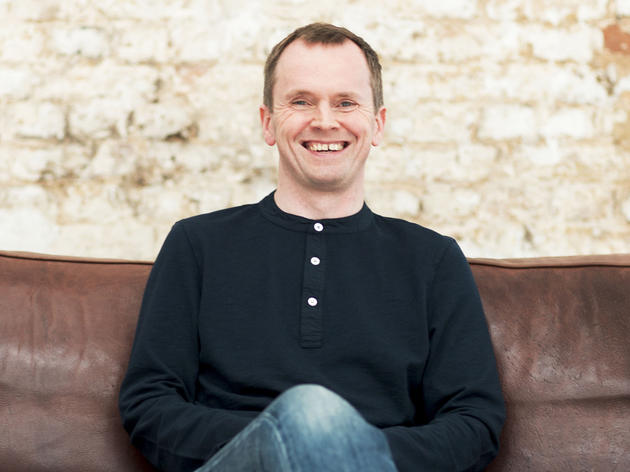 Steven Osborne interview: 'I can feel the piece inside me, almost like a baby'
What happens when a great pianist tackles a great composer? Time Out meets Steven Osborne to find out
The answer is that what you hear is the result of myriad choices a pianist has made about a piece – interpretations of tempo, dynamics, articulation, pacing and structure – to the extent that the work is almost as much about the performer as it is the composer.
So who are these great pianists? It can be a bewildering task, finding the best among the vast and increasing well of professional players. Perhaps one should look to the distinguished juries of awards panels for guidance. Accordingly, Steven Osborne qualifies as great: he scooped both the Royal Philharmonic Society Award for Instrumentalist of the Year, and the Gramophone Classical Music Award for Best Instrumental Album ('Pictures at an Exhibition') this year. Add to that an invitation to curate a five-concert cycle at the prestigious Wigmore Hall and I think we can safely say he is worth checking out.
Raised in Linlithgow, 42-year-old Scottish pianist now lives in Edinburgh's New Town with his wife, American clarinettist Jeannie Johnson. Laidback and thoughtful, he approaches the masterworks with a great deal of modesty, drawing captivating moods from his instrument in a completely unshowy style.
At the moment, he is learning the most technically difficult of Beethoven's 32 piano sonatas, the vast 'Hammerklavier', written in 1818. The composer, he declares, is one of 'the absolute greatest', although, according to Osborne, on paper this particular sonata is one of the most unpianistic things ever written. 'It is incredibly awkward,' he says, 'but it makes it so satisfying when you start to get a hold of it.'
One imagines him wrestling with it at home on his Steinway grand. 'Actually, I do almost all my work on a Yamaha keyboard,' he reveals. 'I find that the worse the keyboard I have, the better it is for performing. It is very difficult to get a good sound out of it, so you are constantly going deeper and deeper into it, so you get used to trying to make it more vivid. Which means when you come to a real piano, suddenly you have this incredible possibility.'
Surely he doesn't practise with headphones on? 'No, I play with the volume low,' he explains, 'but I know for some people it is a blasphemy to be learning all these great Beethoven sonatas on this electronic keyboard, but it suits me. For me, practising is as much about how it feels as how it sounds. The piano is so loud; it is quite nice not to be overwhelmed by the sound and just be aware of what it feels like.'
The 'Hammerklavier' sonata is one of the pinnacles of the repertoire but what does he bring to it? 'Thousands upon thousands of decisions, not all of them conscious,' he reflects. 'This idea that you are just letting the composer speak is an absolute red herring. It is impossible. If you have heard a midi file of a classical piece, that is what it sounds like if you just let the score speak – mechanical. Just to play one phrase beautifully is an enormous imposition of your own character.'
So it's an equal effort from him and Beethoven? 'I see it as a collaboration of equals in a way,' Osborne says. 'To be clear, I'm not saying we are equal to the composer, but that our responses are as important as what is written there.'
But where does one end and the other begin in terms of the final musical result? 'It feels like the two can't be separated because I have given so much,' he muses. 'I can feel a big thing inside me, which is the piece, almost like a baby or something. It is like it's mine, a part of me. Of course, it is so entirely Beethoven and yet it's how I conceived his music. In the end, I couldn't really say what was me and what was him.'
Steven Osborne starts his five-concert series at Wigmore Hall on Oct 1 2013 with an all-Beethoven programme.