Berlin Film Festival 2013: Gloria
The festival delivers its first across-the-board hit.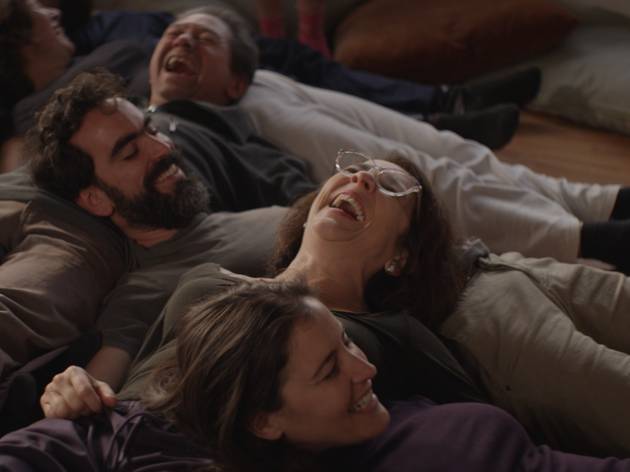 Like an AARP version of Looking for Mr. Goodbar (but with a much happier ending), Sebastián Lelio's Gloria has delivered to the Berlinale its first unanimous hit, a crowd-pleasing coming-of-middle-age story about a 58-year-old Chilean divorcée (Paulina Garcia) braving her way through the post-marriage dating scene. "Fantastiche," raved one German viewer as the suddenly clap-happy critics showered generous applause on the film at its 9am premiere Sunday morning. After a slew of downbeat dramas, this life-affirming tale was a burst of sunlight.
And the competition awards have also just gotten its frontrunner for best actress. Garcia's performance—fearless, unflattering and quite literally (not to mention generously) naked—gives the movie its buoyancy as well as its grounding. As the achingly lonely mother of grown children who's a decade removed from wifely duties, she's a restless mess just one step away from bitter solitude. And from stumbling drunkenly on her high heels to fumbling out of her clothes for a post-disco shag with a besotted golden-ager, Garcia commits fully.
When Gloria starts a new relationship with a lonelyheart who can't quite shake his ex-wife or parasitic layabout daughters, Garcia hardly sugar-coats the character's cautious optimism. She even makes Gloria's journey from pot teetotaler to casual stoner feel authentic—a choice that in lesser hands might have come off as gimmicky or even pathetic.
Some have read a political subtext into the movie, and see it as an allegory for Chile's struggle for independence and self-identity (not surprising, since the socially-engaged auteur Pablo Larraín is one of the producers). But that would be unduly burdening what is essentially a modest drama of emotional awakening—a simple and universal story of companionship without compromise which is acted and directed with the kind of dignity and honesty that the title character deserves.
Check out the rest of our Berlin Film Festival 2013 coverage