The 100 best teen movies of all time
We rank and rave about the best teen movies depicting those hormonal high school years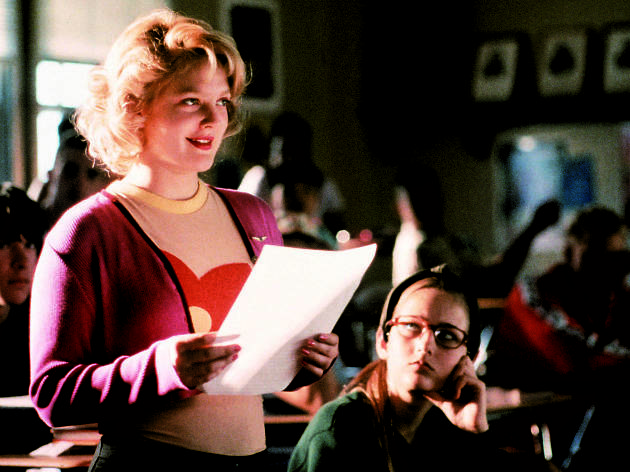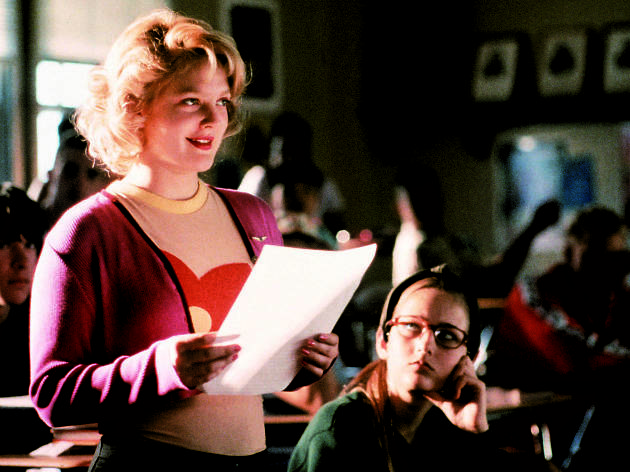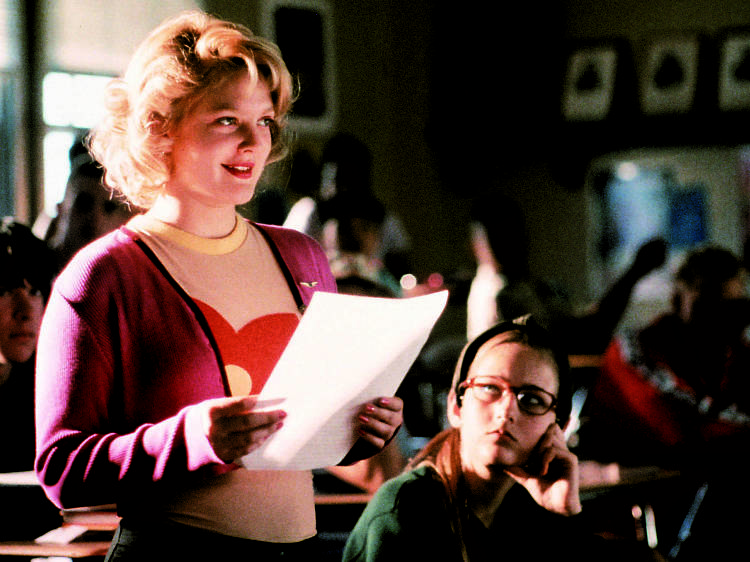 100. Never Been Kissed (1999)
Director: Raja Gosnell

Cast: Drew Barrymore, Leelee Sobieski, David Arquette

Best quote: "I'm not Josie Grossie anymore!"

Quintessential teen moment: When Sam finds out that Josie loves him and runs to the baseball field, where she is waiting on the pitcher's mound for her first kiss.

Yearbook superlative: Best first kiss with a stadium audience

When undercover reporter Josie Geller (Barrymore) is assigned to research teenage culture, she enrolls as a student at her former high school and finds herself reliving her high school insecurities as though she'd never left. But with the help of her brother Rob (Arquette), who enrolls to help her out, she befriends the cool kids, putting herself in a different social hierarchy this time around. Josie is given a second chance at high school and finally falls in love along the way—the twist being that it's with her English teacher, Sam Coulson (Michael Vartan), who thinks she's a real high school student. Josie uses her false persona to try to fit in, only to later explain her real story through the article she publishes.—Ramona Saviss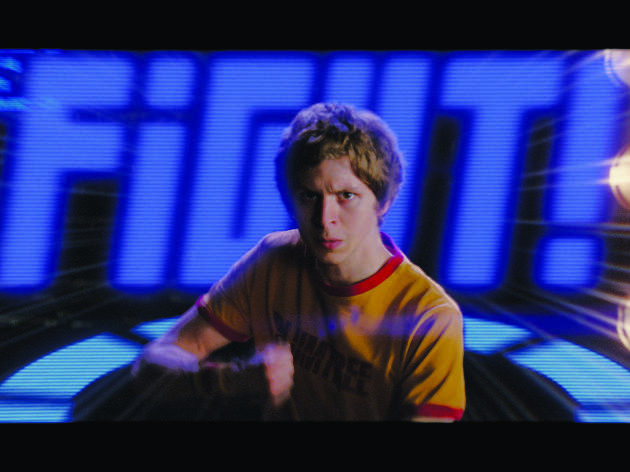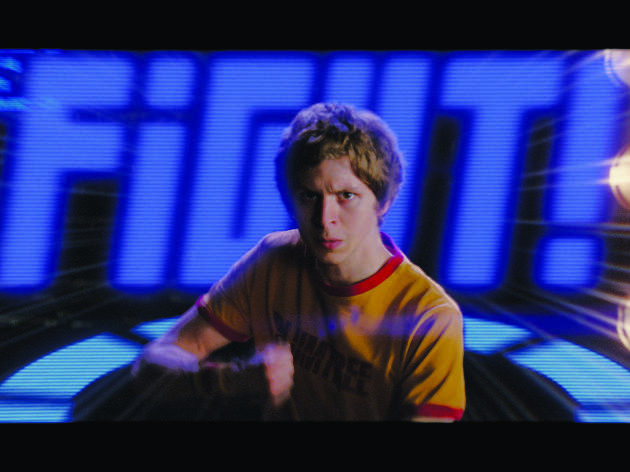 99. Scott Pilgrim vs. the World (2010)
Director: Edgar Wright

Cast: Michael Cera, Mary Elizabeth Winstead, Anna Kendrick

Best quote: "I'm in lesbians with you."

Quintessential teen moment: In a kinetic final battle fuelled by his newfound "power of self respect" Scott makes up with his friends, kicks his foes' backsides into the middle of next week and delivers rapid fire quips without breaking stride.

Yearbook superlative: Most likely to still be obsessed with video games in their 30s

Required reading: Scott Pilgrim vs. the World by Bryan Lee O'Malley

Cult British director Edgar Wright's first foray into big-budget Hollywood filmmaking may not have broken any box office records, but its unique blend of comic book visuals, computer game structure and stoner rock soundtrack combine to form a teenage dream. Based on Bryan Lee O'Malley's series of six graphic novels, the film follows hapless, perpetual teenager Scott (he's 23 but has no job, still plays in a struggling band and dates a high schooler – we're claiming him as a teen) as he battles the seven evil exes of mysterious stranger Ramona Flowers (Winstead) in order to win her hand. Progressing through the levels Scott (Cera) must finally leave his infantile ways behind—the journey we all face before we achieve the dubious honor of calling ourselves grownups.—Roman Tagoe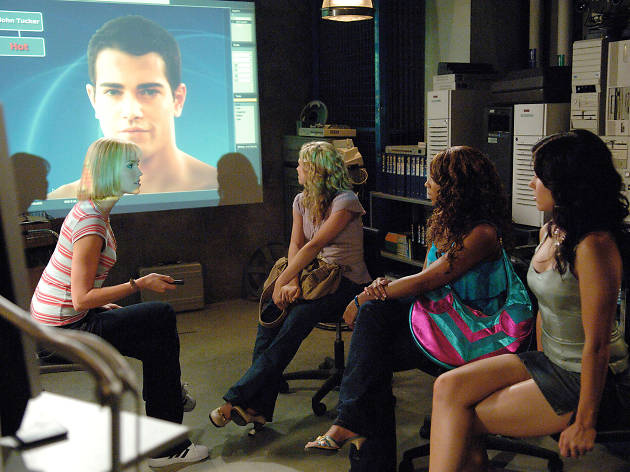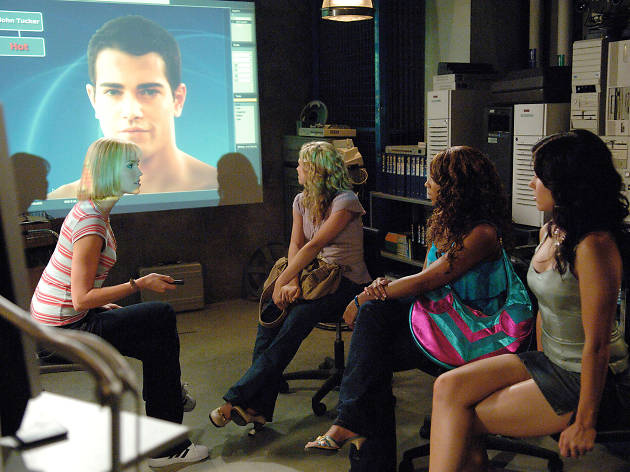 98. John Tucker Must Die (2006)
Director: Betty Thomas

Cast: Jesse Metcalfe, Brittany Snow, Penn Badgley

Best quote: "John Tucker, you know there's only one guy out there for me.. and you are NOT HIM."

Quintessential teen moment: When Kate tricks John into donning a frilly thong and climbing into his teacher's hotel room.

Yearbook superlative: Least believable "teenage" cast

It's John Tucker Must Die's amped-up ridiculousness that makes it so watchable. Think the revenge scenes from Mean Girls meets Spice Girls' girl-power meets reality show Cheaters. Three queen bees from opposing cliques team up with new-kid Kate (Snow) to take down sleaze-ball jock John Tucker (Metcalfe). The plan? Max-strength public humiliation. Add a series of throwback references to classic teen films—from a Bring It On one-liner to the iconic 10 Thing I Hate About You tune "I Want You To Want Me"—and you have a very fun watch.—Kate Lloyd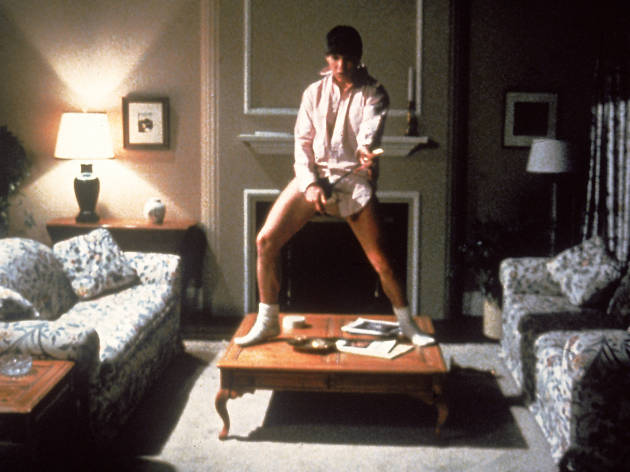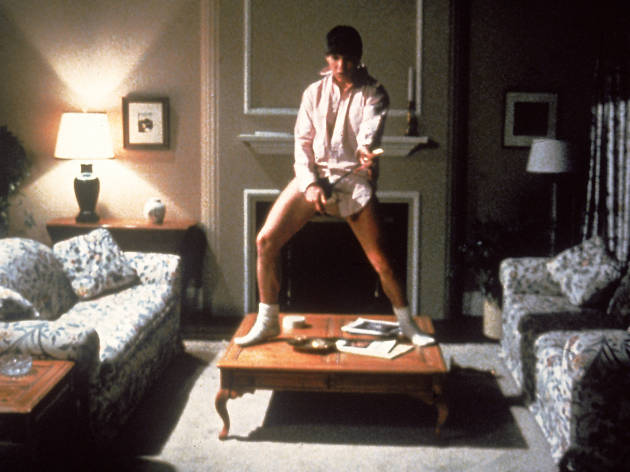 97. Risky Business (1983)
Director: Paul Brickman

Cast: Tom Cruise, Rebecca De Mornay, Joe Pantoliano

Best quote: "Sometimes you gotta say, 'What the fuck'."

Quintessential teen moment: Cruise slides across his hardwood floors in his underwear, lip synching to Bob Seger.

Yearbook superlative: Mostly likely to make VP at Goldman Sachs

Or, How I Got Into Princeton by Being a Pimp. No other teen flick of the 1980s devilishly skewers the yuppie consumerism and vainglorious drive of the era while also basking in it. Joel (Cruise) does arm curls and stresses over business school. He bangs a hooker with a heart of gold (De Mornay), which leads to the theft of his parents' valuables. They stage the Best Little Whorehouse in Chicagoland to get the loot back. Throughout it all, crystal eggs and Porsches are laid to waste as Joel realizes his life may not be worth as much. But he also gets to have sex on an inexplicably empty public train. Which, ew.—Brent DiCrescenzo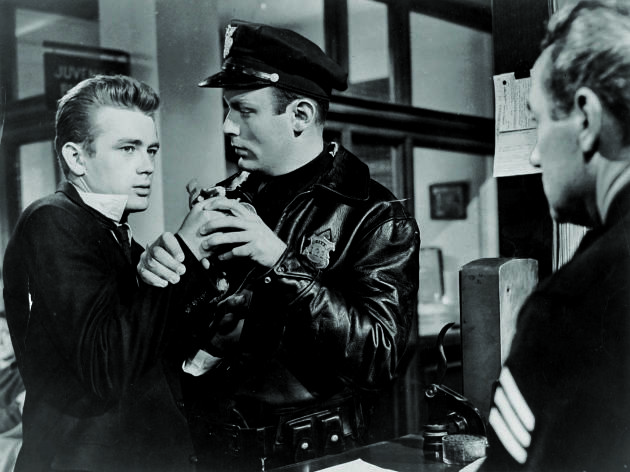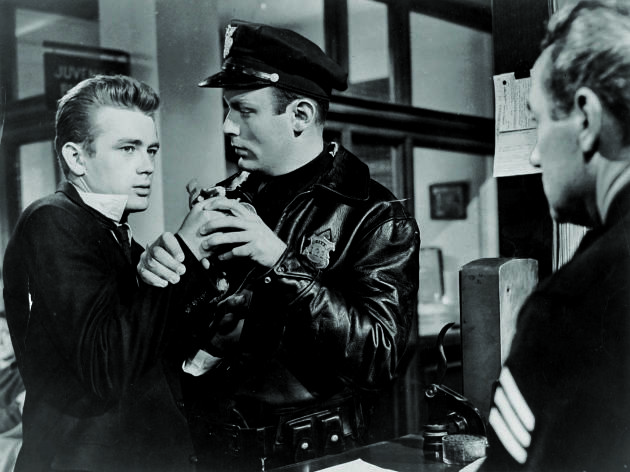 96. Rebel Without A Cause (1955)
Director: Nicholas Ray

Cast: James Dean, Natalie Wood, Sal Mineo

Best quote: "You're tearing me apart!"

Quintessential teen moment: Down at the police station, two confused parents confront a seething, drunken mess.

Yearbook superlative: Most likely to get in a knife fight

Dean's iconic turn remains the key portrait of adolescent dissatisfaction: the upturned collar, the soulful squint, the hands thrust in pockets, the whole package a bundle of nerves. You can see Dean's influence in countless parodies (like Charlie Sheen's magnetic juvie in Ferris Bueller's Day Off), but also in virtually every teen movie since. Released only a month after Dean's death, Nicholas Ray's 1955 sensation deserves another viewing for everything swirling around its star as well: While the drag races and awkward parental lunges feel a touch dated, they still get at a truth that hasn't dimmed.—Joshua Rothkopf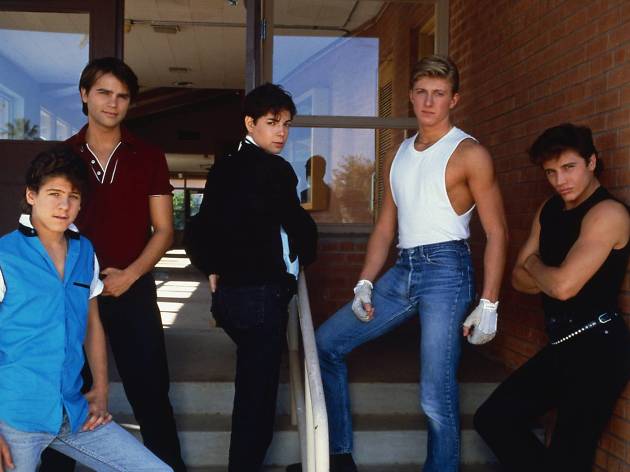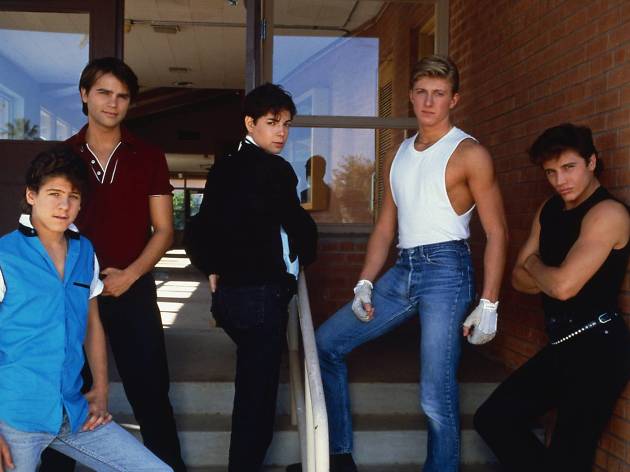 95. Just One of the Guys (1985)
Director: Lisa Gottlieb

Cast: Joyce Hyser, Clayton Rohner, Billy Jacoby

Best quote: "Where do you get off having tits?!"

Quintessential teen moment: Terry must fend off the advances of precocious sexpot Sandy (Sherilyn Fenn).

Yearbook superlative: Most likely to inspire a Katy Perry video

Required reading: Twelfth Night by William Shakespeare

From an era of body swap comedies, this folly holds up better than its peers. Even the three-decade-old gender politics are not as dated as one might expect. Sure, we're not exactly talking Simone de Beauvoir here, but one could conceivably juice a feminist theory paper out of this '80s pulp. Aspiring journalist (how quaint!) Terry Griffith (Hyser) goes undercover as an eerily Macchio-esque boy for a story. Deviating from the cheap Shakespeare plot for a bit of Austen, Terry makes over a nerd into a hunk (Rohner), falling for him, natch. Sadly, the best character in this flick—Buddy (Jacoby), the horndog little brother living in a den of porno—never got his spin-off.—Brent DiCrescenzo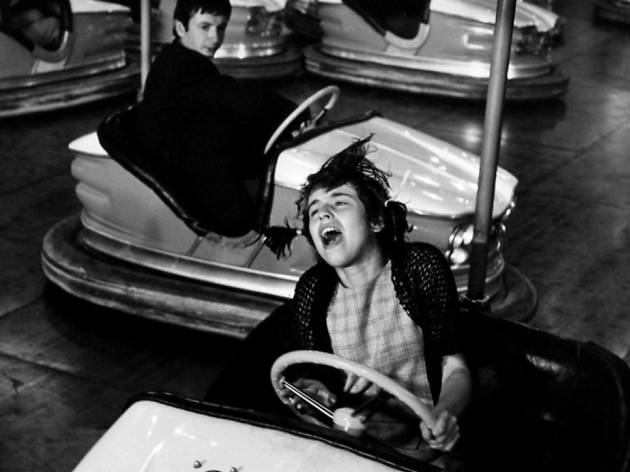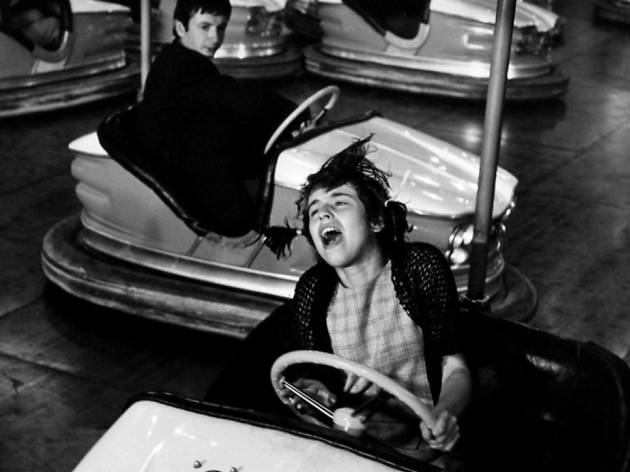 Director: Robert Bresson

Cast: Nadine Nortier, Jean-Claude Guilbert, Marie Cardinal

Best quote: "You can count on me. I hate them. I will stand up to all of them."

Quintessential teen moment: Riding the bumper cars and flirting with a cute boy, a brief moment of bliss.

Yearbook superlative: Least likely to make chorus

There has to be room on our list for tragedy—for the sheer hell of being a misunderstood, lonely young person sliding into unfixable trouble. This devastating drama by France's celebrated Robert Bresson is one such tale, about a country girl (Nortier) who sings off-key (heartbreakingly), gets teased by her classmates, squats in the mud and wobbles her way to brutal slaps and sexual exploitation. It's a tough movie but a towering one, a foundational brick in the edifice of compassionate cinema. We are with Mouchette, even if she will never know that.—Joshua Rothkopf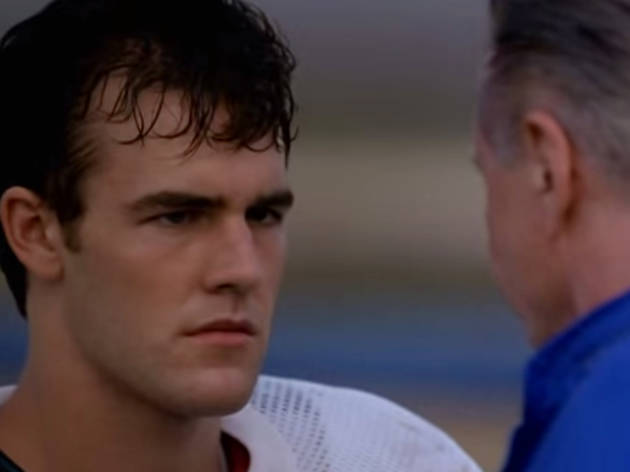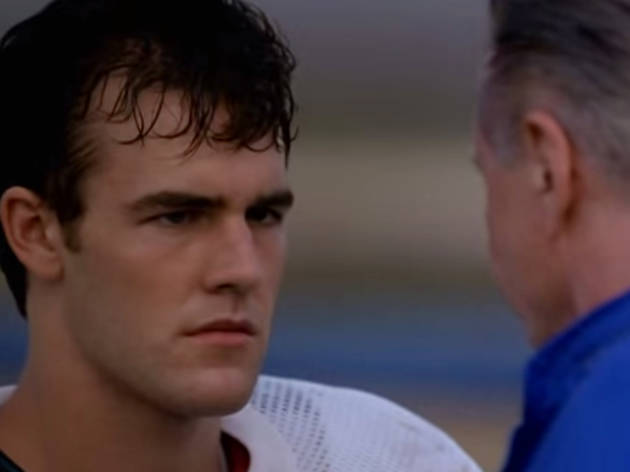 Director: Brian Robbins

Cast: James Van Der Beek, Jon Voight, Paul Walker

Best quote: "Playing football at West Canaan may have been the opportunity of your lifetime, but I don't want your life!"

Quintessential teen moment: A whipped cream bikini, meant to seduce the new star quarterback, embarrasses everybody involved.

Yearbook superlative: Most likely to tell its grandchildren about high school literally every time they visit

Nobody wants to peak in high school, but in the football-crazed town of West Canaan, Texas, the local kids know that their teenage years are their best shot at immortality. Taking Dawson out of his Creek and recasting him as the backup quarterback who's thrust into glory when the starter blows a knee, Varsity Blues is far more sophisticated than the hormonal romp it appears to be. Striking a seriocomic balance somewhere between Porky's and Friday Night Lights, director Brian Robbins dives into a Twilight Zone world where the parents live vicariously through their sons, where every kindness is transactional and a whipped cream bikini is never just a whipped cream bikini.—David Ehrlich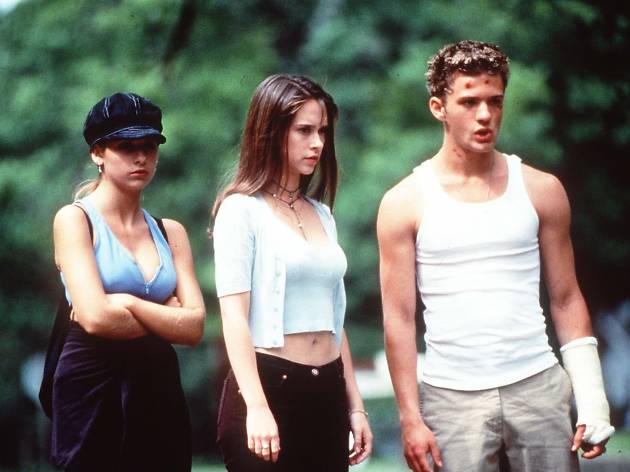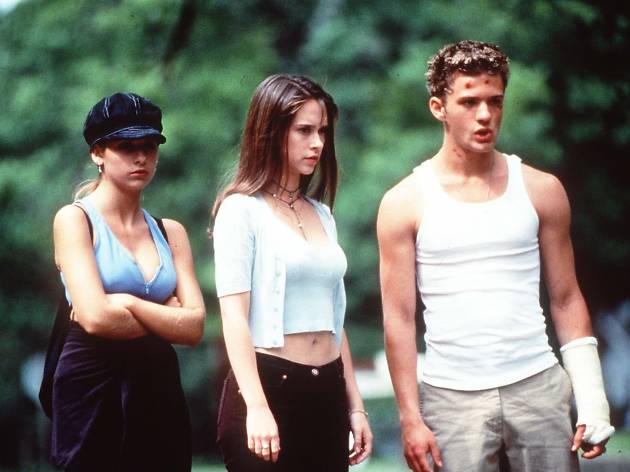 92. I Know What You Did Last Summer (1997)
Director: Jim Gillespie

Cast: Jennifer Love Hewitt, Sarah Michelle Gellar, Ryan Phillippe

Best quote: "What are you waiting for, huh? What are you waiting fooooorrr!?"

Quintessential teen moment: A teen beauty queen wakes up to find that some sick bastard cut her hair while she was sleeping.

Yearbook superlative: Most likely to be murdered while wearing a crop top

There comes a time in every teen's life when they realize that they're not invincible after all. This epiphany arrives on a different schedule for different people, but I Know What You Did Last Summer convincingly makes the case that running over a hook-wielding maniac is a reliable way of expediting the process. Jim Gillespie's 1997 horror sensation may have been fast-tracked in order to capitalize on the post-Scream zeitgeist, but it remains iconic because of how palpably it captures that moment when pretty young things begin to learn that actions have consequences. Slasher movies have always relied on such bloodthirsty schadenfreude, but few have ever been so satisfyingly well cast.—David Ehrlich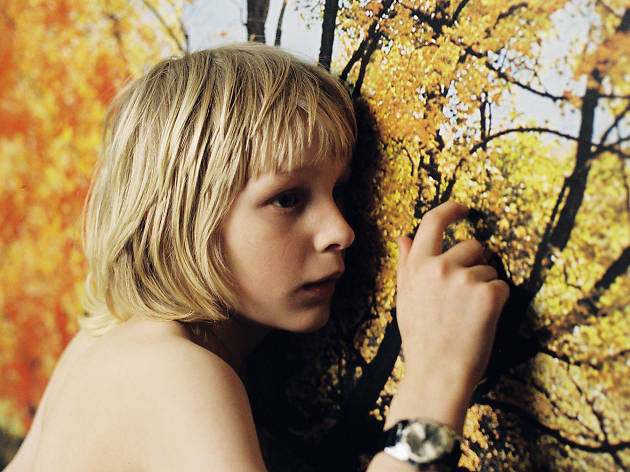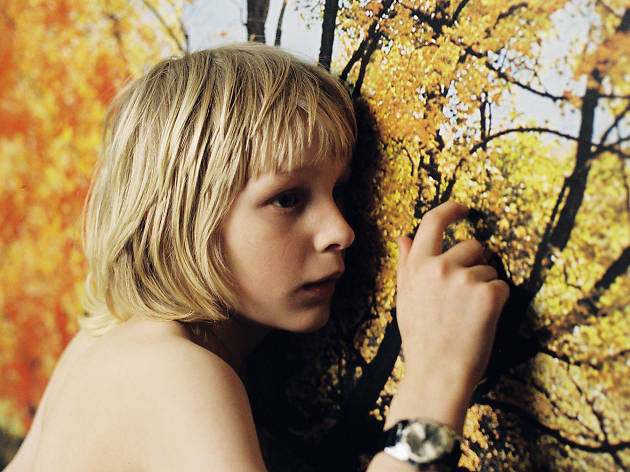 91. Let The Right One In (2008)
Director: Tomas Alfredson

Cast: Kåre Hedebrant, Lina Leandersson

Best quote: "I'm twelve. But I've been twelve for a long time."

Quintessential teen moment: Eli saves Oskar from the bullies in the swimming pool – vampire style.

Yearbook superlative: Most likely to go steady forever

That me-and-you-against-the-world feeling of first love is captured beautifully in Tomas Alfredson's gorgeously sinister Scandinavian romance. This is a boy meets vampire love story: Oskar (Hedebrant) is a kid in early 1980s Stockholm who sleeps with a hunting knife under his mattress. Picked on at school, he makes friends with the little girl, Eli (Leandersson), who's moved in next door. She doesn't feel the icy cold temperature outside—Eli, it turns out, is a vampire. Is Let the Right One In a teen love story? A horror film? Either way, it perfectly captures that ache in your stomach when you met your soulmate at age thirteen.—Cath Clarke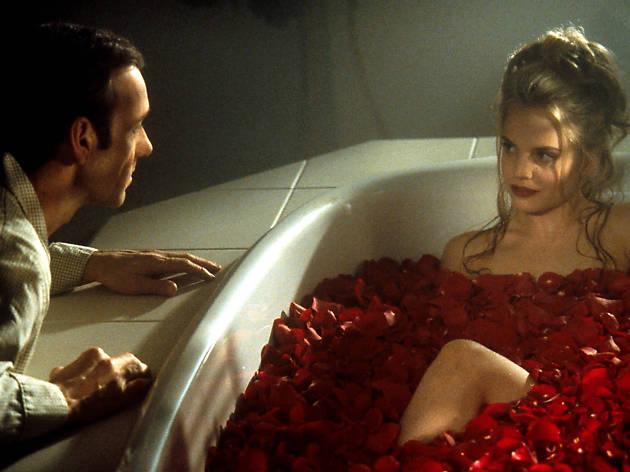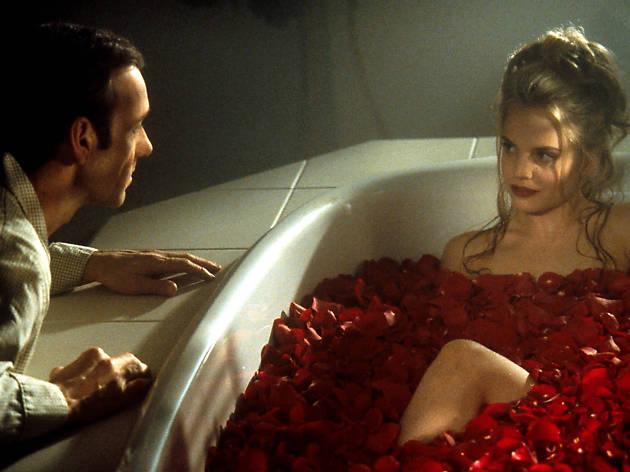 90. American Beauty (1999)
Director: Sam Mendes

Cast: Kevin Spacey, Thora Birch, Wes Bentley

Best quote: "Sometimes there's so much beauty in the world, I feel like I can't take it, and my heart is just going to cave in."

Quintessential teen moment: A browbeaten teen shares his deep thoughts about a drifting plastic bag.

Yearbook superlative: Most likely to dominate the AV department

Frankly, this film's reputation has fallen off a bit since its panting initial reception; the plot seems painfully obvious and cynical, especially when viewed through the prism of Spacey's this-close-to-pedophilic Lester Burnham. But the kids are all right: Future Ghost World star Birch steps tentatively into a shy relationship with Bentley, a camcorder-obsessed mess who can barely stand his ex-Marine dad. Their tragic bond is the best thing about the movie, tinged with euphoria, compassion and a mutual need to escape. Even with that damn plastic bag, these scenes feel real.—Joshua Rothkopf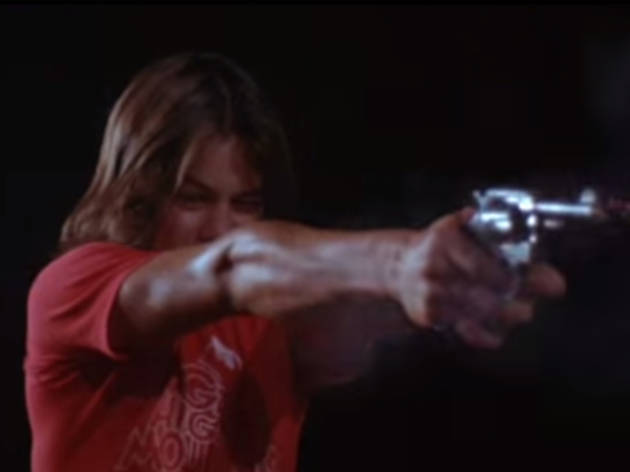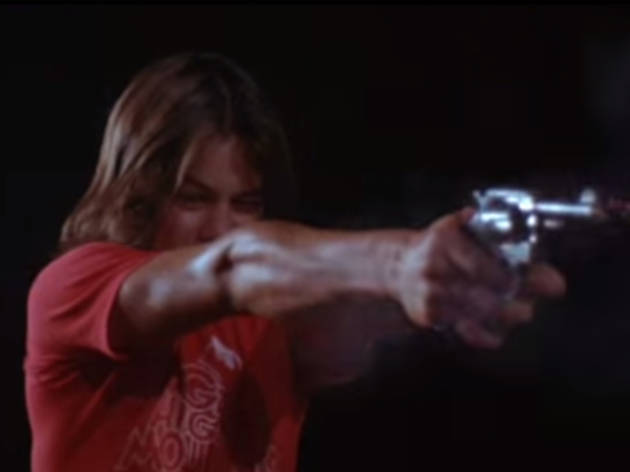 Director: Jonathan Kaplan

Cast: Matt Dillon, Michael Eric Kramer

Best quote: "I only got one law. A kid who tells on another kid is a dead kid."

Quintessential teen moment: The pistol picnic, at once frightening and wistful.

Yearbook superlative: Most likely to inspire the video for "Smells Like Teen Spirit"

This bitter turn-of-the-80s kids-on-the-rampage movie deserves to be far better known. Dillon is a surly ball of heavy metal frustration as Richie, one of a gang of teenage tearaways stranded in the new American suburbia—a remote prefab housing project where the adults struggle to maintain a semblance of '50s normality while their kids run wild. The climax, as Richie and his friends tear through their high school during an emergency meeting of the Parent-Teacher Association, strikes a perfect balance between stark social commentary and gleefully destructive rebellion.—Tom Huddleston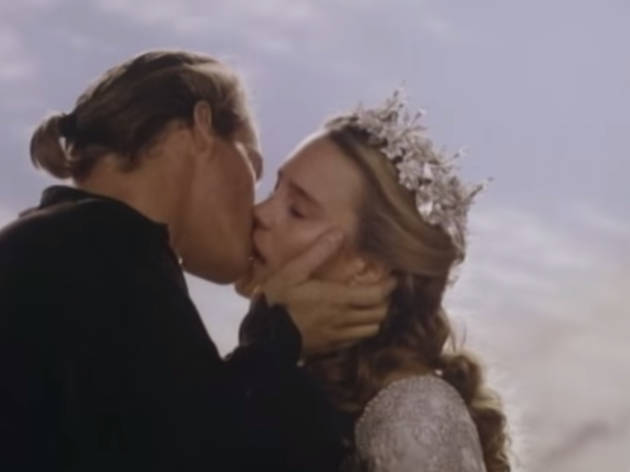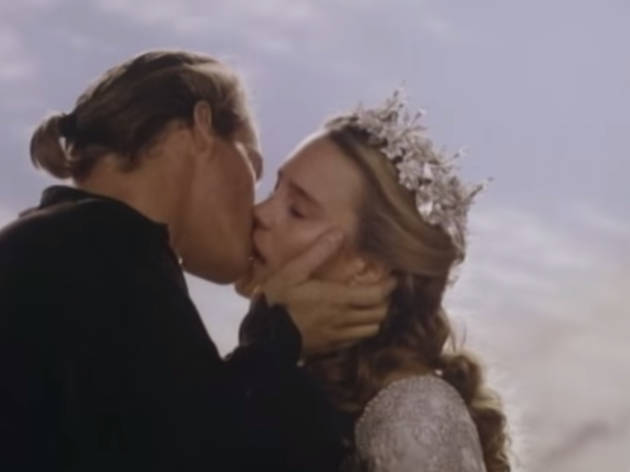 88. The Princess Bride (1987)
Director: Rob Reiner

Cast: Cary Elwes, Robin Wright, André the Giant

Best quote: "My name is Inigo Montoya. You killed my father. Prepare to die."

Quintessential teen moment: The Man in Black challenges Vizzini to "a battle of wits" for the prize of Princess Buttercup, and Vizzini outsmarts himself to death.

Yearbook superlative: Most likely to end up as you wish

To think of this enchanting comic fantasy as a teen movie requires considering its charming framing device, in which a kindly grandfather (Peter Falk) reads to his sick preteen grandson (a pre–Wonder Years Fred Savage). Looking at it this way, the inventive, endlessly quotable adventure tale of Westley (Elwes) reuniting with his childhood love Buttercup (Wright), packed with great gags and terrific cameos from the likes of Billy Crystal, Carol Kane and Peter Cook, becomes an instructive, if aspirational, text about the endurance of true love and the power of storytelling.—Kris Vire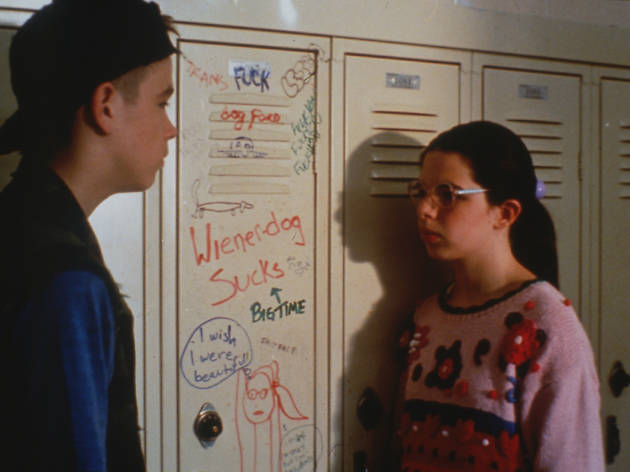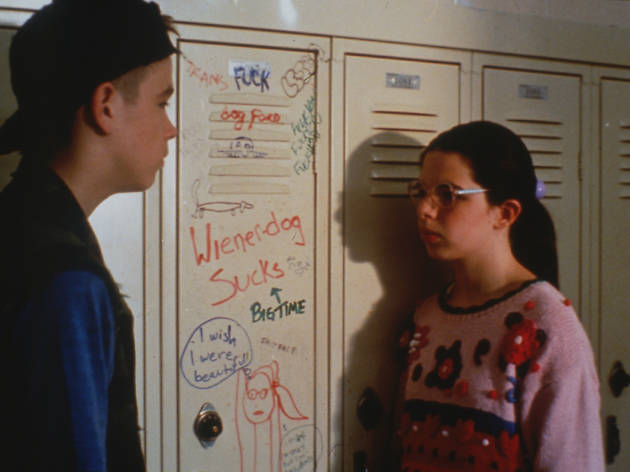 87. Welcome to the Dollhouse (1995)
Director: Todd Solondz

Cast: Heather Matarazzo, Brendan Sexton III

Best quote: "You think you're hot shit, but you're really just cold diarrhea."

Quintessential teen moment: When a boy at Dawn's school threatens to rape her at a specifically appointed hour of the day.

Yearbook superlative: Most likely to make you feel guilty about being nasty to the weird kid at school

Dawn Wiener (Matarazzo) was a sly creation by Todd Solondz—a cringeworthy schoolgirl (actually a pre-teen at eleven-and-a-half when we first meet her, but she still deserves to be here as her awkwardness is pure teen) who urges you to thump her on the arm one minute and feel terribly guilty the next. Dawn is a victim, but she can also be a nightmare—so where should our sympathies lie? Solondz very briefly brought her back for a second film, 2004's Palindromes, and there's talk now of a third, full screen outing for her (perhaps played by Greta Gerwig) two decades on. Which is strange, considering Palindromes started with her funeral.—Dave Calhoun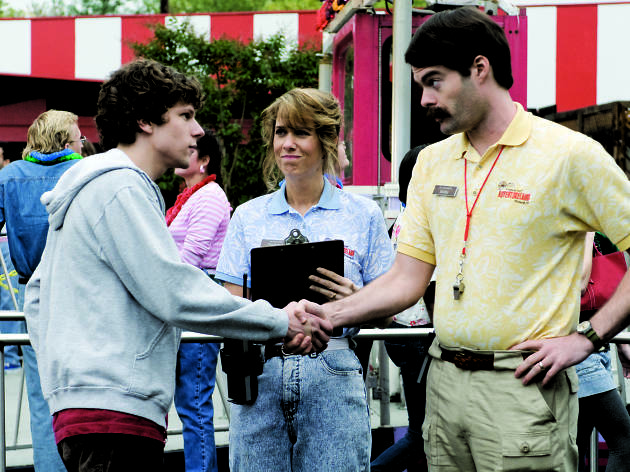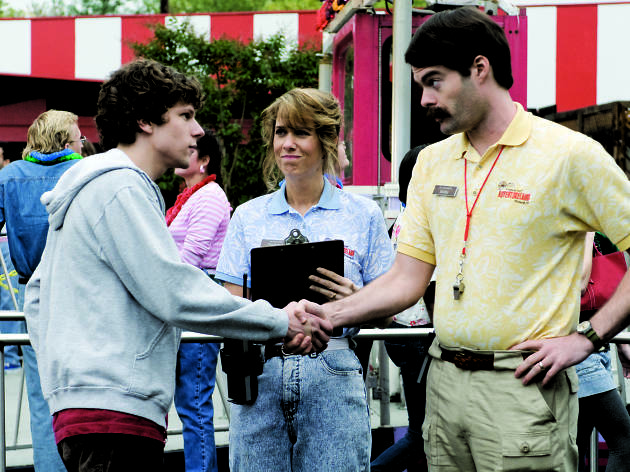 Director: Greg Mottola

Cast: Jesse Eisenberg, Kristen Stewart, Ryan Reynolds

Best quote: "I am amazed at how tiny my paycheck is." "We are doing the work of lazy, pathetic morons."

Quintessential teen moment: During a house party, James and Em flirt in the pool. As they get out, someone points out how, um, excited James is, and he jumps back in for cover.

Yearbook superlative: Most likely to make you (more) weary of corn dogs

Summer jobs suck. James (Eisenberg, technically fresh out of college, not high school, making this a teen movie more in spirit than in age requirement) gets one at local amusement park Adventureland, where his bosses are idiots, his coworkers are as bored as he is and his paycheck is less than laughable. Meeting fellow employee Em (Stewart) makes things almost bearable, until James finds out she's screwing the park's skeezy technician. The hidden realities of the job (selling corn dogs that may or may not have gone bad, rigged games) are a nice parallel to the harsh truths of growing up (absentee parents, cheaters, liars, bullies)—but it's a stellar cast playing the silver lining moments—a joke with a friend, a kiss in a pool—that make this movie stand out as a touching study of life during summertime.—Kate Wertheimer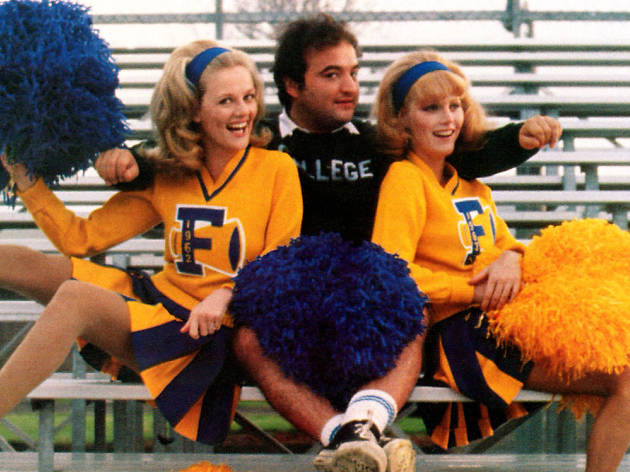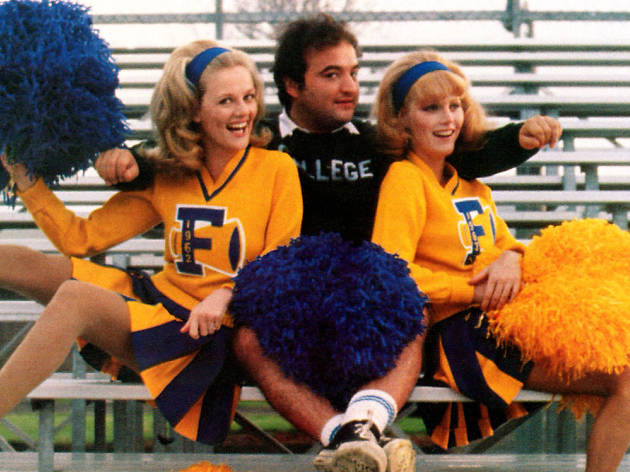 Director: John Landis

Cast: John Belushi, Karen Allen, Tom Hulce

Best quote: "Toga! Toga! Toga!"

Quintessential teen moment: Bluto demonstrates some gross hygiene in the cafeteria: "I'm a zit! Get it?"

Yearbook superlative: Most likely to get left back

It might not be strictly about teens—fine, some of them are freshmen—but there's no denying the movie's classic embrace of childishness: Animal House is a film that has inspired more rowdy behavior than any picture before or since. John Landis' surprise blockbuster singlehandedly launched the gross-out comedy and its DNA is still with us in every partycentric Superbad and Project X. John Belushi, already a fan favorite on Saturday Night Live, became a box-office fixture (at least for a brief, wonderful while). And the film's unhinged atmosphere is still the one that college-bound rascals hope to encounter.—Joshua Rothkopf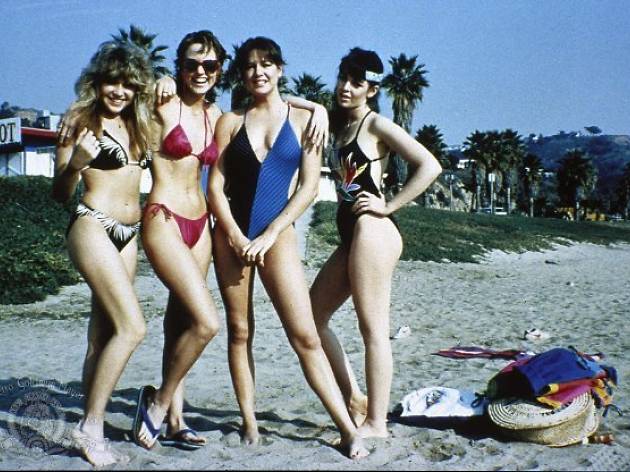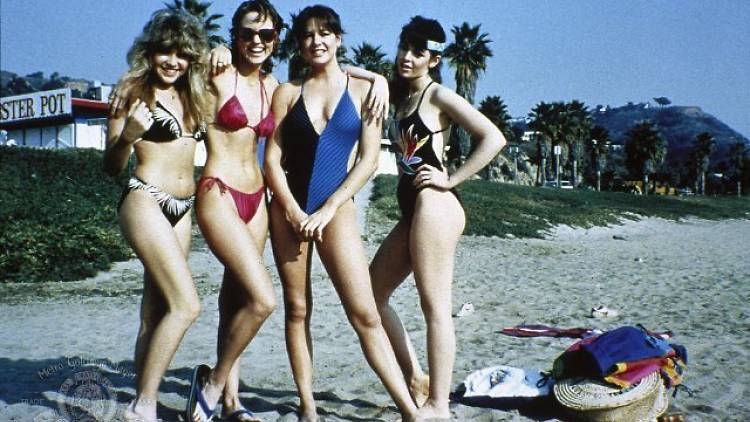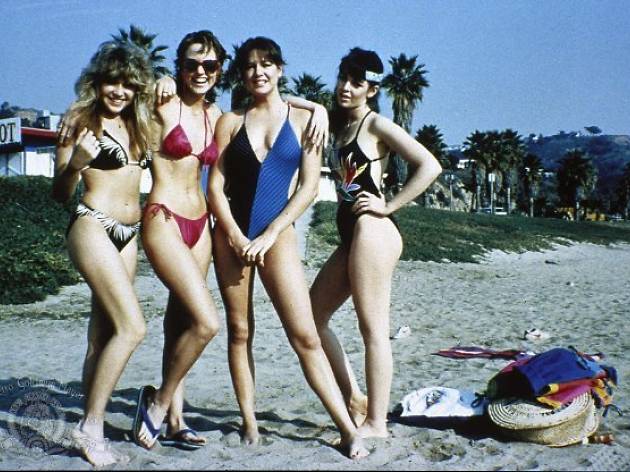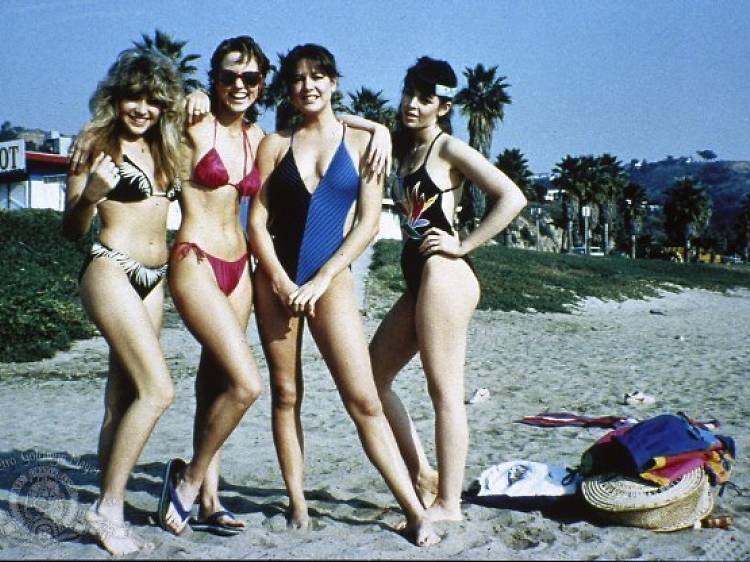 Director: Martha Coolidge

Cast: Nicolas Cage, Deborah Foreman, Elizabeth Daily

Best quote: "Well fuck you, for sure, like totally!"

Quintessential teen moment: When prom king and queen are announced and the curtain pulls back to reveal punk Randy kicking preppie Tommy's ass.

Yearbook superlative: Least likely to stay local

Before there was Clueless, there was Valley Girl. The original "as if" came from Julie Richman (Foreman), a popular prep who finds herself taken with punk ne'er-do-well Randy (Cage). Her friends are like, so totally horrified when Julie dares to leave the Valley (and her popped-collar boyfriend) and live a little, driving down Hollywood Boulevard, going to rock shows and, ahem, sucking face. The inevitable fight between punkers and preps ensues, Julie's "friends" all act predictably shitty and the happy ending comes with the new couple's escape from prom in a stolen limousine. It may not be the most original script, but Cage is at his most charming here as a bad boy who falls hard.—Kate Wertheimer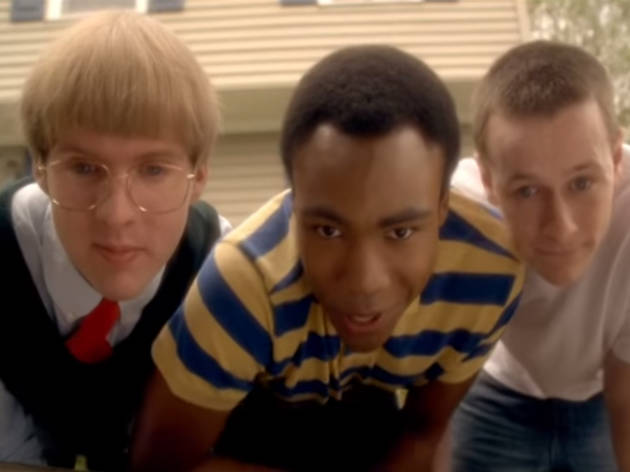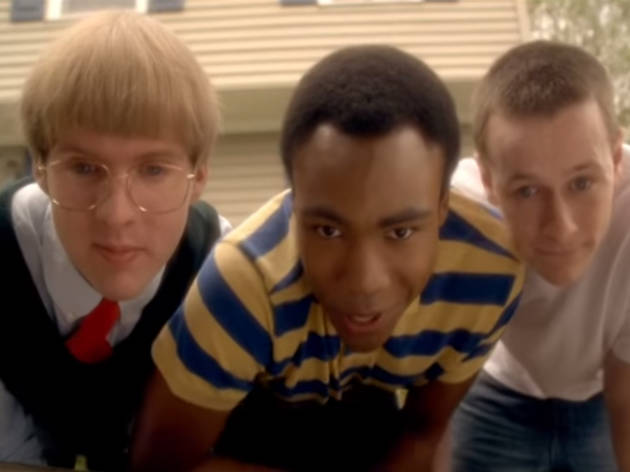 Director: Dan Eckman

Cast: Donald Glover, D.C. Pierson, Dominic Dierkes

Best quote: "Fuck! Yeah, that's right. I've been saying 'fuck.' Going in the backyard and trying it out."

Quintessential teen moment: When the three of them talk their way into a "gentlemen's club" by pretending to be, well, gentlemen.

Yearbook superlative: Best attempt at extending a sketch into a feature length film

Three 18-year-old inept-yet-enthusiastic Encyclopedia Browns get the opportunity of a lifetime—to redeem their adolescent infatuation with solving mysteries—when they're given the tall order to solve a double homicide. Donald Glover, D.C. Pierson and Dominic Dierkes star as a trio of exaggerated archetypical kid detectives who've remained as wide-eyed, wholesome and utterly clueless as ever in their teenage years. Completely over their heads, the Mystery Team use absurd disguises, insane cover stories and plain old dumb luck to get to the bottom of the crime, and eventually to the realization that maybe they better just grow the fudge up.—Sarah Mulligan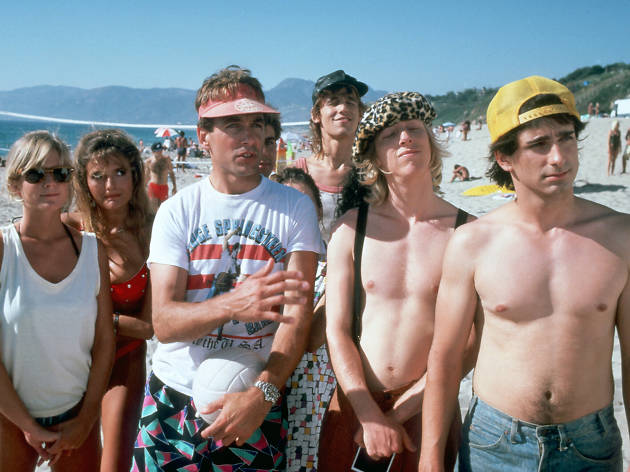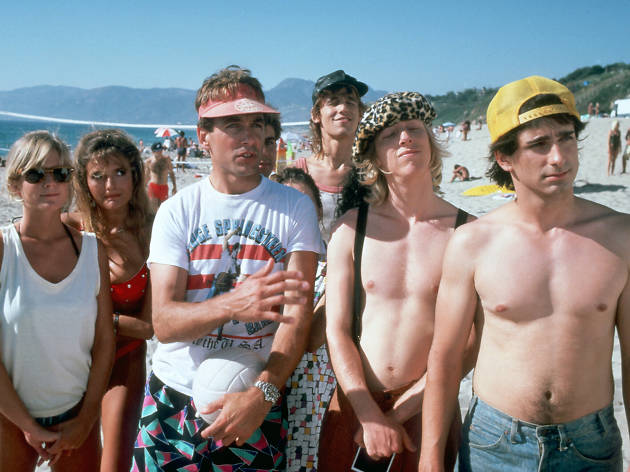 Director: Carl Reiner

Cast: Mark Harmon, Kirstie Alley

Best quote: "Alcohol kills brain cells. You lose one more and you're a talking monkey."

Quintessential teen moment: The gushily sentimental up-with-teacher ending: imagine Dead Poet's Society in Bermuda shorts.

Yearbook superlative: Most likely to breeze through life without making much of an impact, but having a pretty good time anyway.

Like its shades-sporting, Hawaiian-shirt-rocking beach bum sports coach hero Shoop (Harmon), Summer School is moderately intelligent and likeably laidback. Neither are likely to win any prizes for originality or excellence, but if all you're looking for is a no-strings good time, they'll do the trick. You can pretty much extrapolate the plot from the title: Harmon is hoodwinked into teaching remedial English over the summer vacation, the kids are a multi-ethnic bunch of tearaways, in roughly 90 minutes everyone learns to love to learn and they all live happily ever after.—Tom Huddleston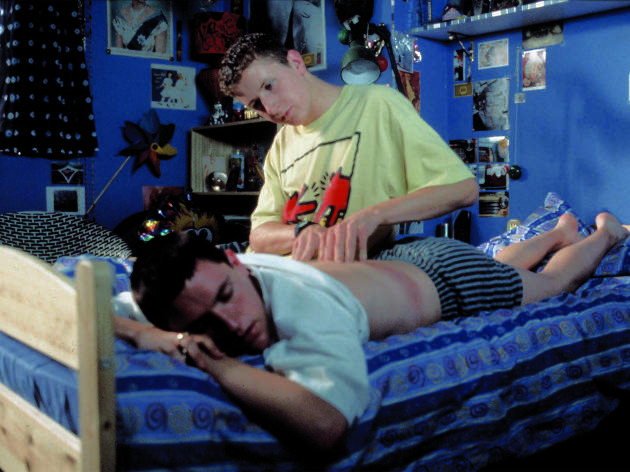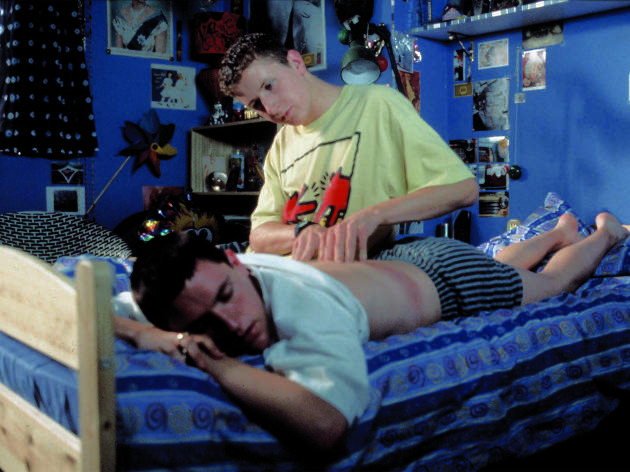 81. Beautiful Thing (1996)
Director: Hettie Macdonald

Cast: Glen Berry, Linda Henry, Meera Syal

Best quote: "There's an island in the Mediterranean called Lesbian, and all its inhabitants are dykes."

Quintessential teen moment: When Jamie and Ste finally get together when Ste stays over at Jamie's mom's flat.

Yearbook superlative: Most likely to make you befriend your neighbor

This adaptation of Jonathan Harvey's play is a joyful and funny celebration of emerging sexualities set among the rough and tumble of a South London housing estate. It's striking because the love affair at its heart is between two white working-class teenage boys, Jamie and Ste, who discover each other amid the comic chaos of their respective families and friends. It's a touching and inspiring story, and the abundance of Mama Cass songs gives it a special edge.—Dave Calhoun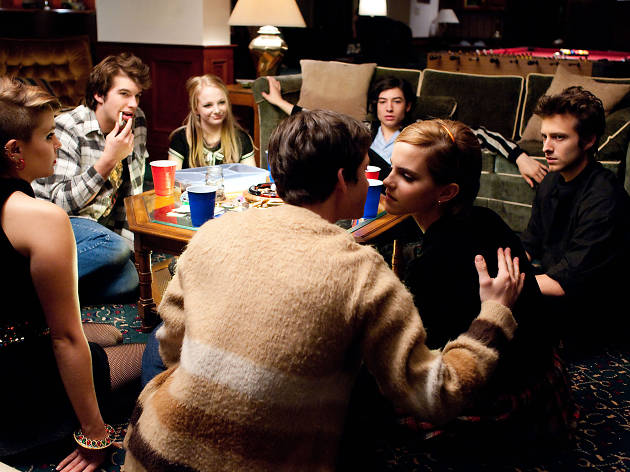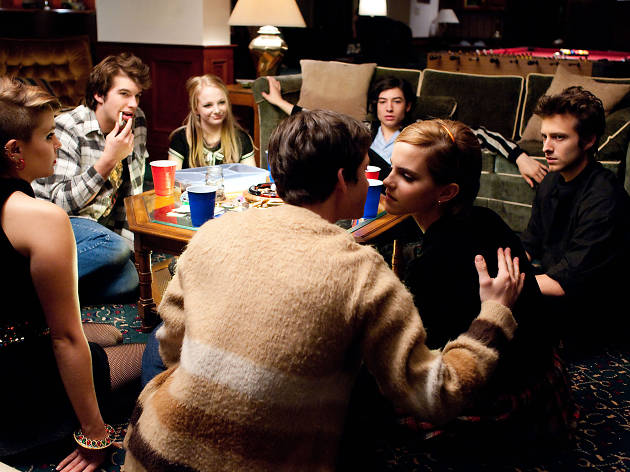 80. The Perks of Being A Wallflower (2012)
Director: Stephen Chbosky

Cast: Emma Watson, Logan Lerman, Ezra Miller

Best quote: "We'll all become somebody's mom or dad. But right now these moments are not stories. This is happening."

Quintessential teen moment: Sam gives Charlie a vintage typewriter and his first kiss as a Christmas gift.

Yearbook superlative: Most likely to hang out in the corner at parties

Required reading: The Perks of Being a Wallflower by Stephen Chbosky

The rare book adaptation to be directed by its author, Perks is loosely based on Chbosky's own teenage years, which is why the film, for all its clichés (like a hip indie soundtrack), resonates so deeply. Because, hey, we were all clichés back then. Underneath that dream-pop mixtape of Galaxie 500 and Cocteau Twins lie real bruises, heartache far heavier than unrequited crushes. Charlie (Lerman), Sam (Watson) and Patrick (Miller) form an incandescent, awkward love triangle. A warm glow of nostalgia wraps each moment, even the pain, as those first cuts are the deepest. It's Jules et Jim for the Instagram generation.—Brent DiCrescenzo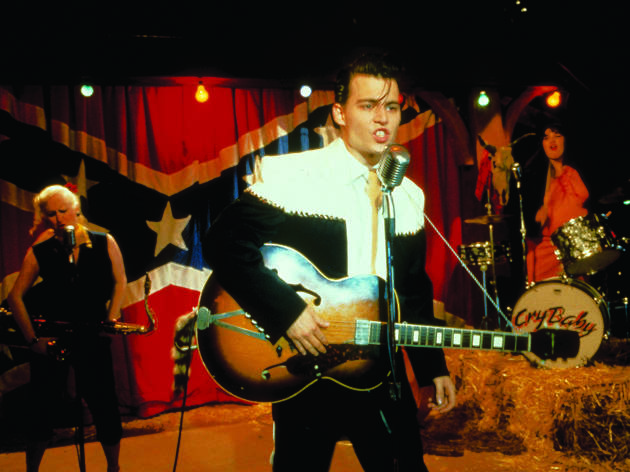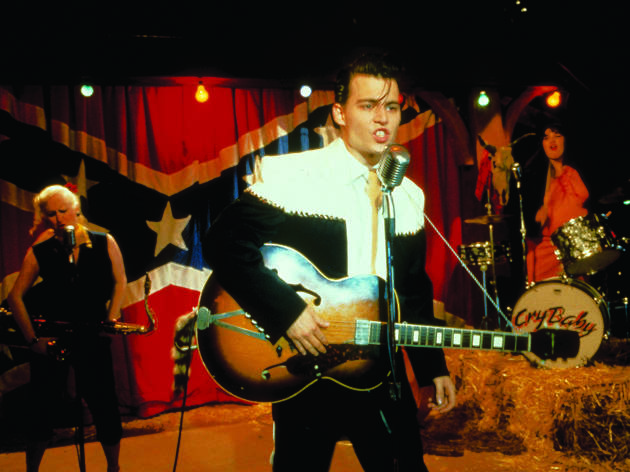 Director: John Waters

Cast: Johnny Depp, Iggy Pop, Ricki Lake

Best quote: "I'm so tired of being good."

Quintessential teen moment: The High School Hellcats car race.

Yearbook superlative: Most likely to make you want to buy a leather jacket

You wouldn't think the "Pope of Trash" John Waters would be capable of making a wholesome romantic high school movie, and you'd be right. Cry-Baby takes you back to 1950s Baltimore where school gangs, rivalries and rebellion look just as a sexy as you'd always dreamed. Depp stars as a young rockabilly in the Drape gang whose ability to cry a single tear makes every girl in the vicinity go weak in the knees. He falls for a frustratingly boring preppy girl who's tired of being a square and a classic tale of forbidden teen love and angst ensues. But with more leather and, of course, hairspray.—Sonya Barber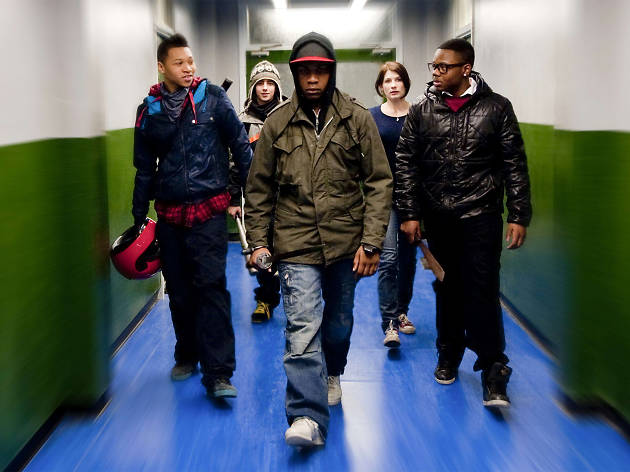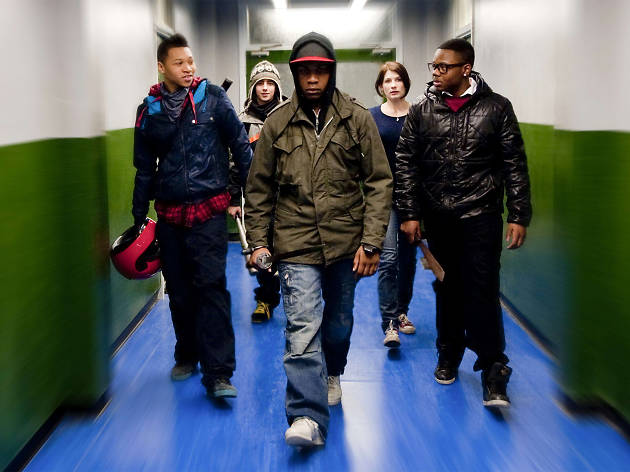 78. Attack the Block (2011)
Director: Joe Cornish

Cast: Jodie Whittaker, John Boyega, Leeon Jones

Best quote: "I've got one text left! This is too much madness to explain in one text!"

Quintessential teen moment: The teens defend themselves against the furry, glow-in-the-dark aliens on a high-speed chase throughout the block, wielding both real weapons and Nerf guns like they're stars in their own live-action video game.

Yearbook superlative: Most likely to save the world

When a meteorite lands near the projects—the "Block"—in South London, a gang of hardened teenagers in the midst of mugging a neighbor track down the fallen rock and find an alien, which they proceed to kill. As more aliens fall from the sky, the adrenaline-fueled gang, led by Moses (Boyega), declares that they're going to defend their 'hood, armed with everything from Nerf guns to fireworks. From the producers of Shaun of the Dead and Hot Fuzz, Attack the Block uses the same successful mix of satire and horror, this time through the filter of fearless teens. But fearless or not, they're still just kids, and after coming across another alien, one of the boys sums up what the rest of London's teenagers are doing that night: "Right now, I feel like going home, locking the door, and playing FIFA."—Erin Kuschner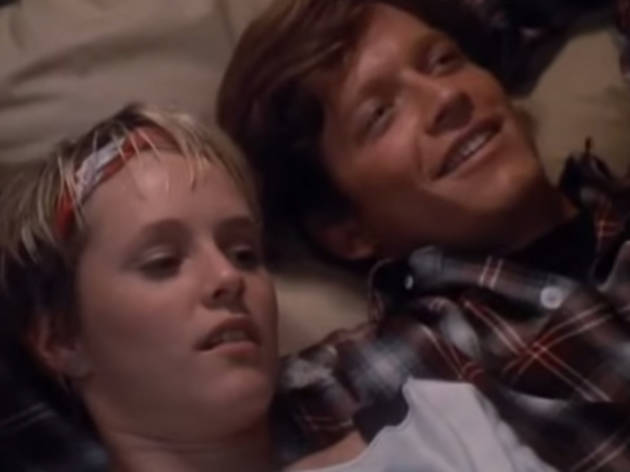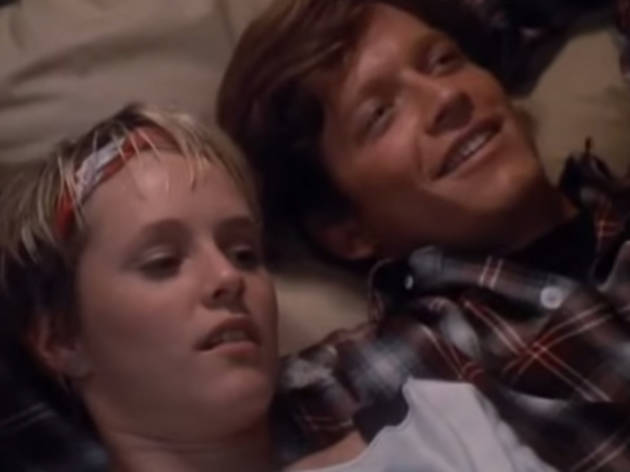 77. Some Kind of Wonderful (1987)
Director: Howard Deutch

Cast: Eric Stoltz, Lea Thompson, Mary Stuart Masterson

Best quote: "This must be a hen house cuz I don't see nothin' but chicken shit."

Quintessential teen moment: When Watts fools Keith into kissing her, to make sure he knows how to do it. Oldest trick in the book.

Yearbook superlative: Most likely to launch 1,000 copycat haircuts

Unpopular boy has crush on popular girl, who dates rich asshole with sports car. Unpopular boy's tomboy best friend is secretly in love with him. Unpopular boy scores date with popular girl, but then realizes he's actually in love with tomboy best friend. They kiss in the moonlight, aaaand scene. In anyone else's hands, this formulaic movie would be a snooze, but writer John Hughes imbues it with humor, smart dialogue and a real understanding of the social politics of high school. Plus, the popular girl is actually nice and not wealthy. That's a plot twist, right?—Laura Baginski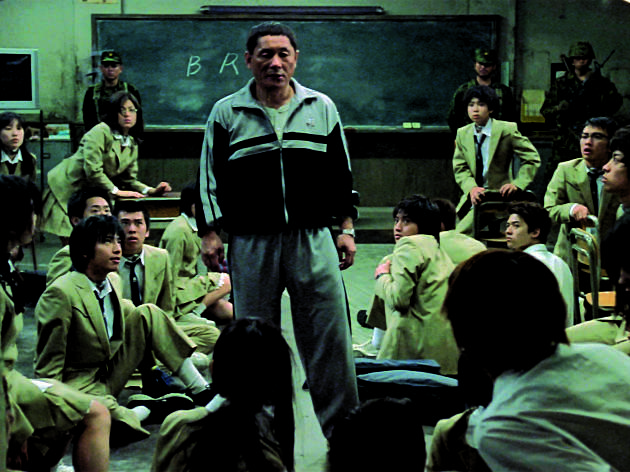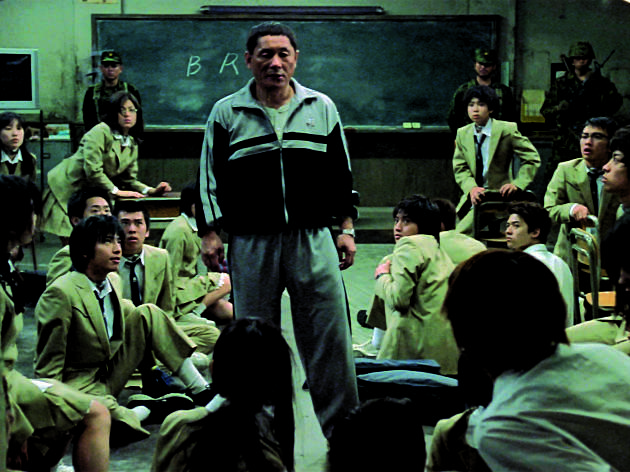 Director: Kinji Fukasaku

Cast: Takeshi Kitano, ‪Chiaki Kuriyama‬, ‪Tatsuya Fujiwara‬

Best quote: "You just have to fight for yourself. No one's going to save you. That's just life, right?"

Quintessential teen moment: Sociopathic transfer student Kiriyama emerges from an explosion, eyeballs melted away, and is shot in his tracking collar, blowing his head off.

Yearbook superlative: Most likely to stab you in the back

Required reading: Battle Royale by Koushun Takami and Masayuki Taguchi

A busload of Japanese ninth-graders are gassed and dropped on an island, forced to fight to the death. The kids, as they are inclined to do, break into cliques for survival as adults watch on and prod them as they prey on each other in a hyperviolent game of Darwinism. For such a twisted fantasy, the film richly depicts the relationships and hormones of high schoolers, but in gunplay and gore. It plays like The Hunger Games as directed by Quentin Tarantino, which is no wonder, as both borrowed liberally from this horror allegory of generational angst, a sort of millennial Godzilla.—Brent DiCrescenzo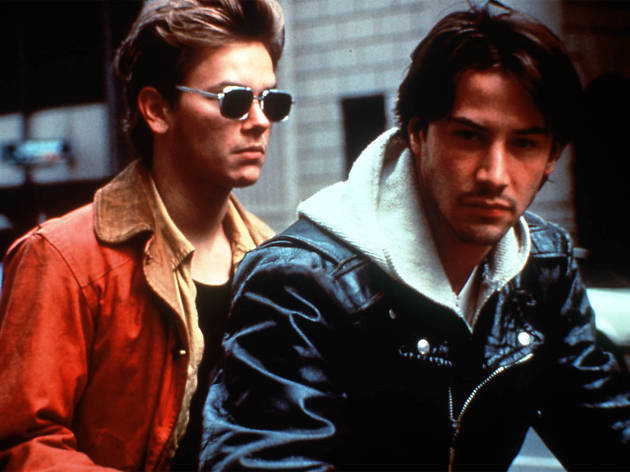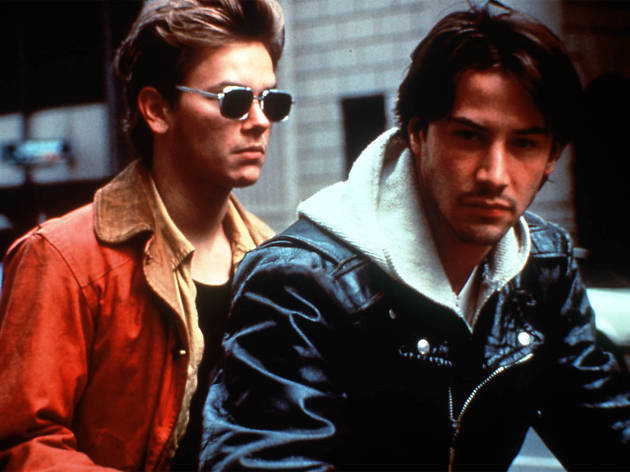 75. My Own Private Idaho (1991)
Director: Gus Van Sant

Cast: River Phoenix, Keanu Reeves

Best quote: "I love you, and you don't pay me."

Quintessential teen moment: River Phoenix passes out in the street, and narcolepsy becomes the coolest neurological complaint, like, ever.

Yearbook superlative: Best looking, by a mile

It may perch on the very dying edge of teendom—if Keanu Reeves' character inherits his fortune at 21, then our heroes are almost certainly over 19—but Gus Van Sant's achingly cool masterpiece (hipsterpiece?) is steeped in a kind of lush, screw-the-world romanticism that feels deeply adolescent in the best possible sense. The cinematography is blissful, the stark art-movie trappings seemed very bold in their day and Reeves and Phoenix were never more dreamy.—Tom Huddleston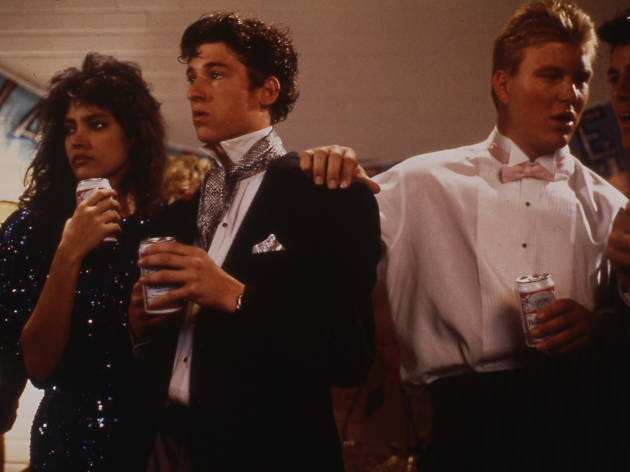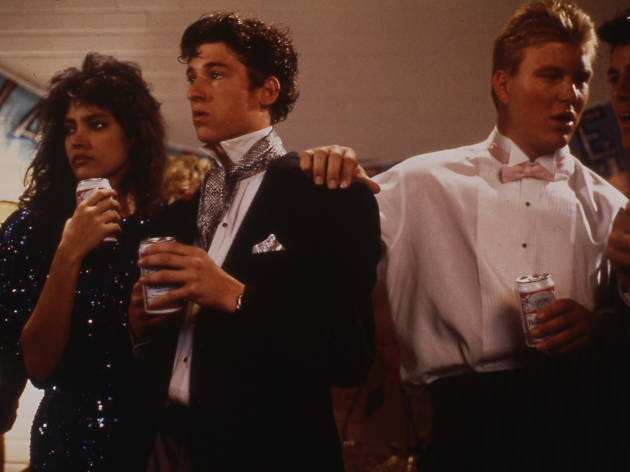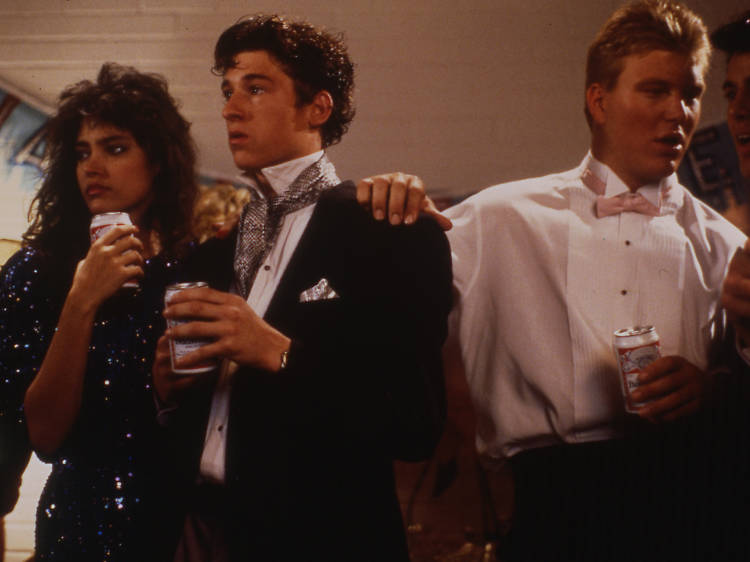 74. Can't Buy Me Love (1987)
Director: Steve Rash

Cast: Patrick Dempsey, Amanda Peterson

Best quote: "Didn't you take Economics? You could have had me for $49.95."

Quintessential teen moment: Ronald's African Ant-Eater Ritual starts a dance craze. What lemmings!

Yearbook superlative: Most likely to give outcasts momentary hope of buying their way into popularity

A decidedly un-McDreamy Dempsey plays Ronald Miller, a mega-nerd high-school senior who pays a popular girl $1,000 to pretend she's dating him for a month so he can appear cool. To the delight of many teen outcasts everywhere, it works, and soon he's wearing fabulous muscle shirts, banging ladies left and right and taunting his former geek friends. But it wouldn't be a teen movie without a lesson learned, so when Ronald finds himself on the outs again, he realizes being popular isn't all it's cracked up to be. But this is Hollywood, so he still gets the girl.—Laura Baginski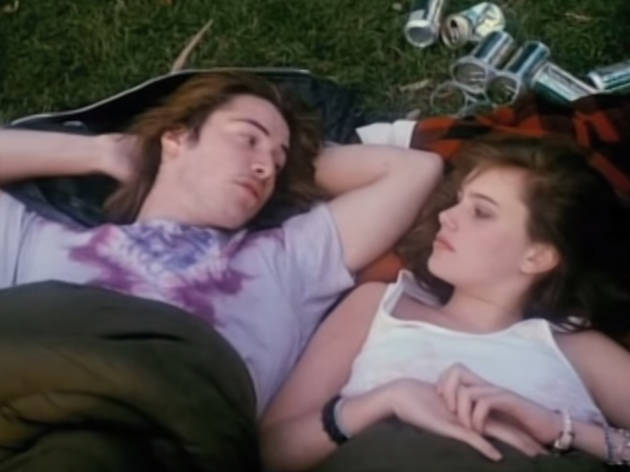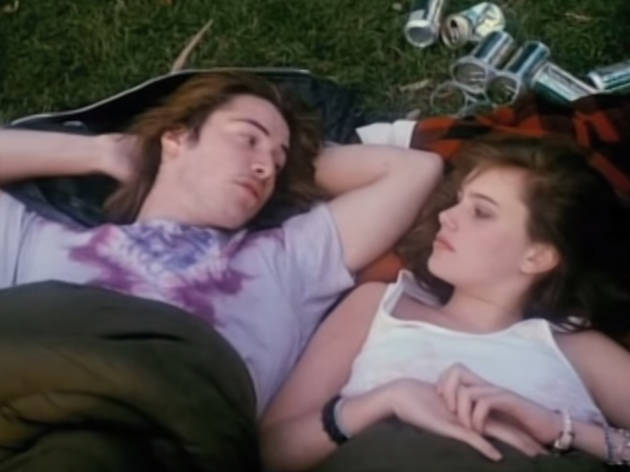 Director: Tim Hunter

Cast: Crispin Glover, Keanu Reeves, Ione Skye

Best quote: "The things I do for my fucking friends."

Quintessential teen moment: The gang heads down to the river to check out a terrible boast; dead eyes stare back.

Yearbook superlative: Most likely to party a little too hard

Released before the Indiewood machine had slackened into something predictable, Tim Hunter's drama captures teenage diffidence at its most alarming. A beautiful high-schooler has been secretly murdered by her boyfriend, a dude who can't help but brag about it. In the coming days, his shocked group of friends has to weigh the consequences of staying faithful to one of their own. River's Edge is a remarkable showcase for up-and-coming talent: Keanu Reeves goes deep into ethical confusion, as does Say Anything's Ione Skye. But Crispin Glover steals the film as motormouthed Layne, a live wire of nerves who compares himself to Chuck Norris.—Joshua Rothkopf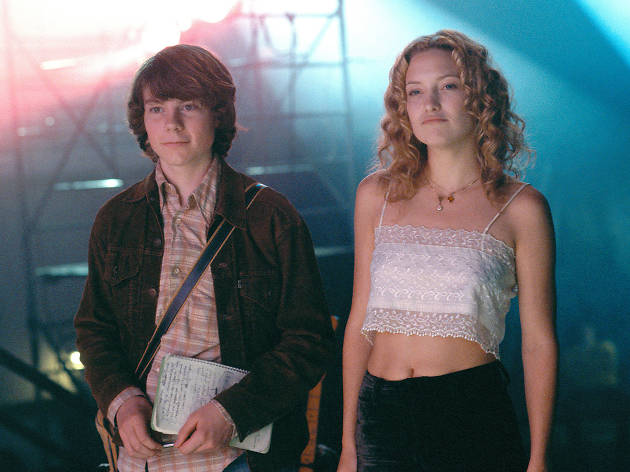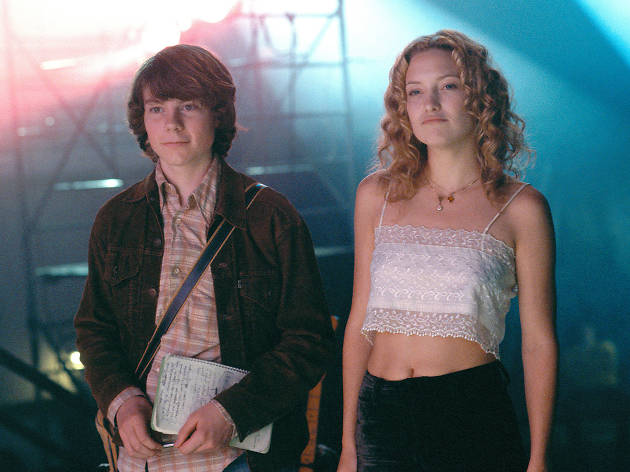 Director: Cameron Crowe

Cast: Patrick Fugit, Kate Hudson, Billy Crudup

Best quote: "Where do you get 'sweet'? I am dark and mysterious and pissed off!"

Quintessential teen moment: Cruising on the bus with rock wannabes Stillwater, the whole gang tears into "Tiny Dancer."

Yearbook superlative: Most likely to succeed (with groupies)

Well into a film career that had already given us Say Anything, Singles and the screenplay for Fast Times at Ridgemont High, youth expert Cameron Crowe turned his insightful eye to his own meteoric rise as a teenage journalist for Rolling Stone. The resulting movie, a charmer, speaks to something bedrock about dreaming big, both onstage in front of thousands of screaming fans, and privately, in your childhood bedroom, cooking up an article. Crowe drops his apple-cheeked characters hard on the rocks of rejection—especially "band aid" groupie Kate Hudson in a star-making turn—but they all rebound, and that's a glorious thing to behold.—Joshua Rothkopf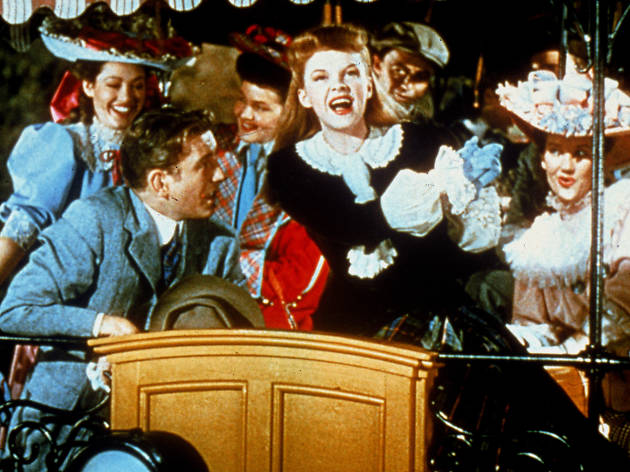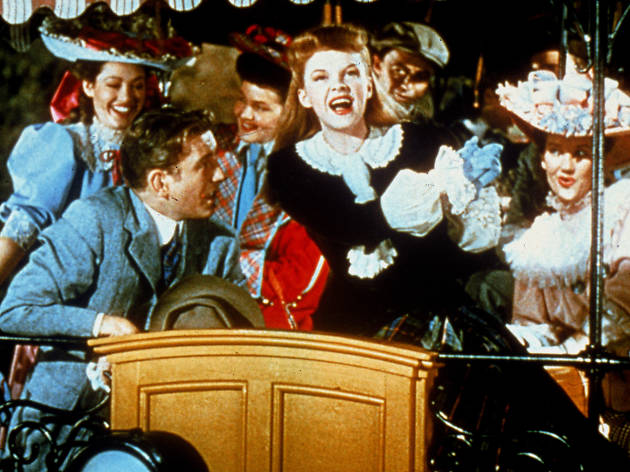 71. Meet Me in St. Louis (1944)
Director: Vincente Minnelli

Cast: Judy Garland, Margaret O'Brien

Best quote: "Nice girls don't let men kiss them until after they're engaged. Men don't want the bloom rubbed off." "Personally, I think I have too much bloom. Maybe that's the trouble with me."

Quintessential teen moment: The trolley scene: Esther boards heartbroken and pouting that her dreamy next-door neighbor hasn't shown up, but when he runs to catch the trolley, she breaks out in exhilarated song.

Yearbook superlative: Most likely to marry the boy next door

It's 1904, and just before life in sleepy St. Louis is about to get a little more exciting with the start of the first World's Fair, Esther Smith's (Garland) father announces that he's accepted a job in New York City and the whole family will be moving. As if! Because Esther's just fallen in love with the dishy boy next door. Garland portrays the emotional roller coaster of the teenage years with just the right amount of indignation and overreaction. (Bonus: A young O'Brien plays Esther's adorable and hilarious kid sister Tootie—just try not to feel feelings when Judy sings "Have Yourself A Merry Little Christmas" to her.)—Sara Fay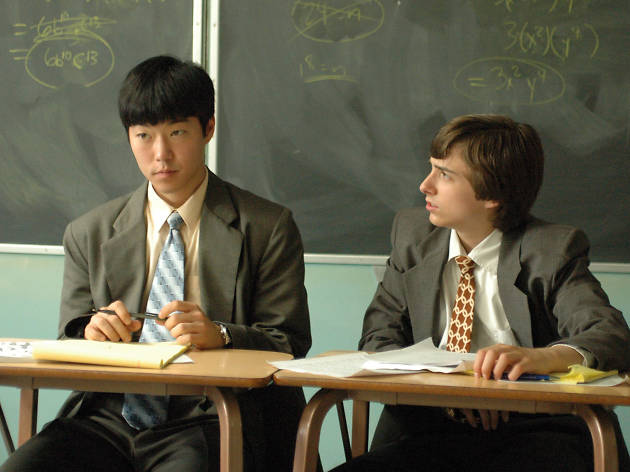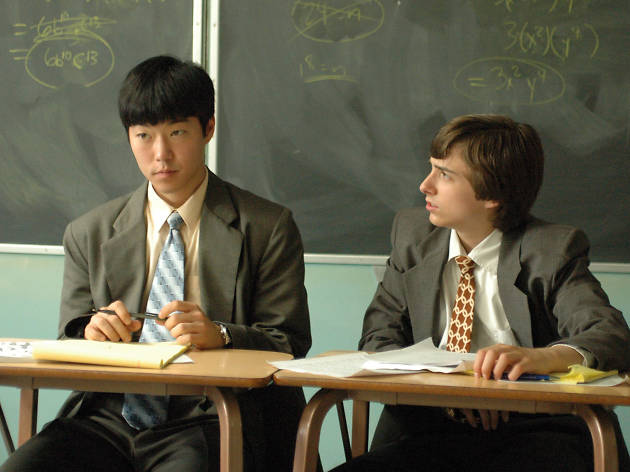 70. Rocket Science (2007)
Director: Jeffrey Blitz

Cast: Reece Thompson, Anna Kendrick, Nicholas D'Agosto

Best quote: "The fights you fight today are the fights you fight until you die."

Quintessential teen moment: Hal throws a cello through Ginny's window.

Yearbook superlative: Most words per minute

Long before she stole our hearts with song in Pitch Perfect, Kendrick's breakout role cast her as the calculating and callous Ginny Ryerson. The debate team star manipulates bashful stutterer Hal Hefner (Thompson) into becoming her partner, only to abandon him for a competing school's team shortly after a janitor's closet make-out session. Ginny's betrayal forces Hal to discover a new side of himself as he goes on the offensive to try to steal away her precious first-place trophy. With a healthy helping of dry wit, Rocket Science explores the defining nature of young heartbreak.—Jessica Johnson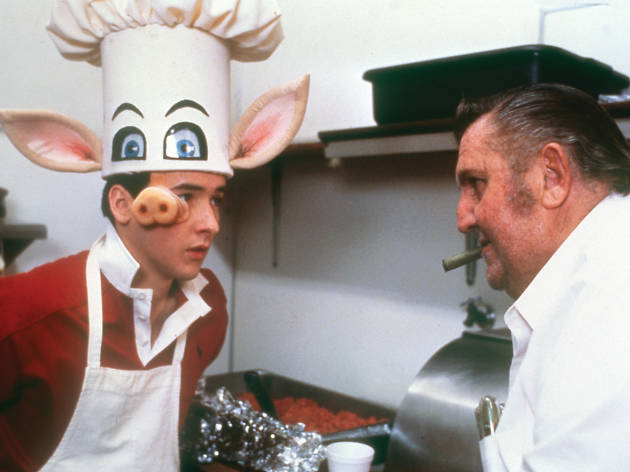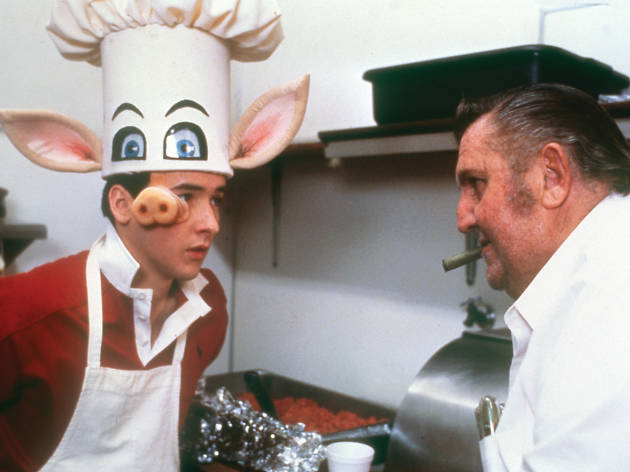 69. Better Off Dead (1985)
Director: "Savage" Steve Holland

Cast: John Cusack, Diane Franklin, Curtis Armstrong

Best quote: "Gee, I'm real sorry your mom blew up, Ricky."

Quintessential teen moment: Doodling in the cafeteria, Lane imagines his drawing of ex-girlfriend Beth coming to cartoonish life and has a heated conversation with her.

Yearbook superlative: Most animated

Despondent after being dumped by his girlfriend for the douchetastic captain of the ski team, Lane Meyer (Cusack) considers multiple methods of killing himself while at the same time dealing with his bizarre family (not to mention a psychotic paperboy). Luckily he regains his confidence with the help of a pixieish French exchange student and then beats the ski jerk in a climactic race. This deliberately, delightfully weird '80s entry, packed with over-the-top fantasy sequences, was the first of two projects to pair Cusack's boyish charms with the off-kilter ideas of animator, first-time feature director and future kiddie-TV auteur "Savage" Steve Holland (One Crazy Summer followed in '86). Better Off Dead took all the tropes of teen movies to their absurdist extremes.—Kris Vire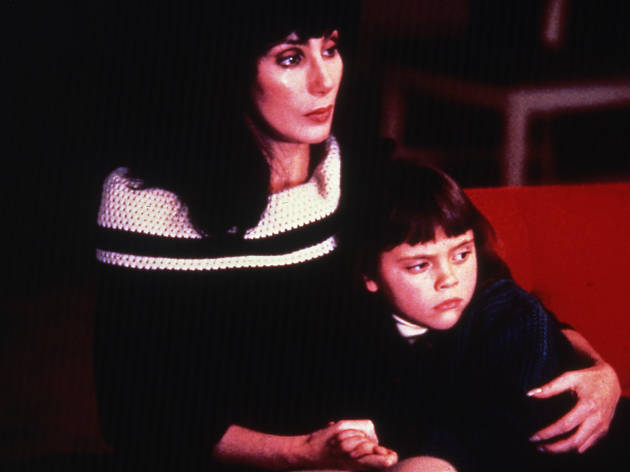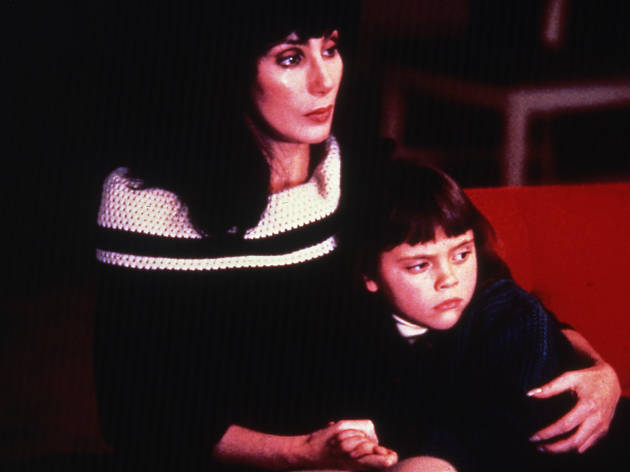 Director: Richard Benjamin

Cast: Cher, Bob Hoskins, Winona Ryder

Best quote: "Oh god. I think I might be pregnant with the next Jewish Italian Messiah."

Quintessential teen moment: Charlotte makes sandwiches "a man can sink his teeth into" for her fishing trip with Joe, which Rachel quickly cuts into star shapes with a cookie cutter as soon as Charlotte's not looking.

Yearbook superlative: Most likely to move to a convent

Man-obsessed Roberta Flax (Cher) moves her daughters—teenage, Catholicism-obsessed Charlotte (Ryder) and adorable, water-obsessed Kate (Christina Ricci)—to a new town, where local shoe shop owner Lou (played with bottomless charm by Bob Hoskins) falls for their curious family dynamics. Charlotte is so desperate not to turn into her mother that she ends up getting drunk before releasing her inner wild child, and one irresponsible night incorporating a tight dress, a boy and a bell tower ends in the sort of disaster which only a mother-daughter bond, no matter how frayed, can withstand.—Ashleigh Arnott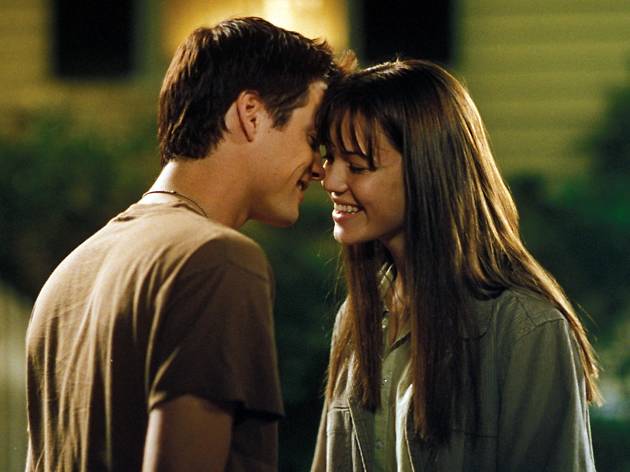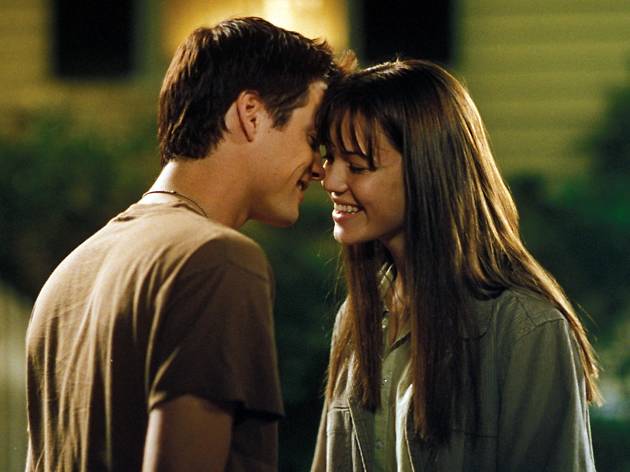 67. A Walk to Remember (2002)
Director: Adam Shankman

Cast: Mandy Moore, Shane West, Peter Coyote

Best quote: "You have to promise you won't fall in love with me."

Quintessential teen moment: When Landan helps Jamie complete her bucket list on their first date.

Yearbook superlative: Most likely to cry softly in a corner

Required reading: A Walk to Remember by Nicholas Sparks

Before The Fault In Our Stars, there was A Walk To Remember. Rebellious Landan (West) starts talking to religious bookworm Jamie (Moore) after he's forced to take on heaps of extracurricular activities by his headmaster. At first he thinks she's a weird loser, then he falls head-over-heels. (So far, so standard high school movie.) Things take a turn for the tragic though, when Jamie reveals she has terminal leukemia. The "better to have loved and lost" storyline combined with Landan's transformation into A Good Person make for a deeply moving final thirty minutes.—Kate Lloyd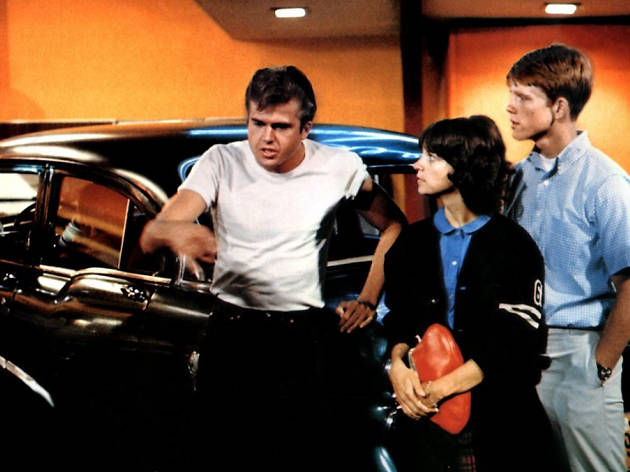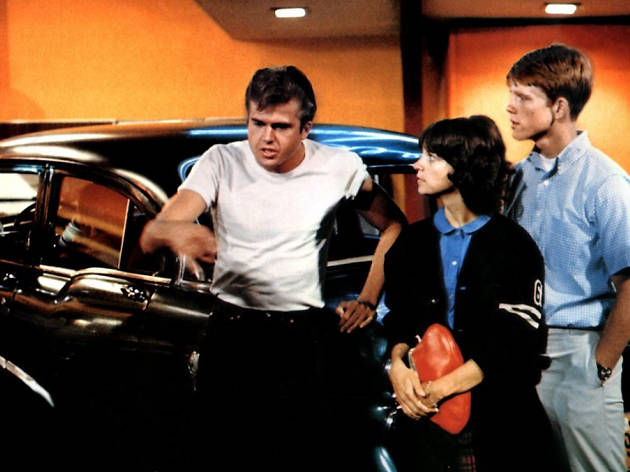 66. American Graffiti (1973)
Director: George Lucas

Cast: Ron Howard, Richard Dreyfus, Charles Martin Smith

Best quote: "If brains were dynamite you couldn't blow your nose."

Quintessential teen moment: Paul LeMat finds babysitting a bigger job than he signed on for.

Yearbook superlative: Most likely to lead to a realization that George Lucas was actually a filmmaker once

In its day the biggest cost-to-profit success in American movie history, George Lucas' wistful evocation of his own California childhood (barely a decade after the fact) may have kickstarted the wasn't-it-great-before-sex-drugs-and-politics nostalgia boom which culminated in the film's loose TV spinoff, Happy Days. But there's so much more to American Graffiti than simple adolescent yearning: insightfully scripted, lovingly shot and featuring arguably the most well-sourced soundtrack in film history, it's a wiser, sadder, sharper film than you remember.—Tom Huddleston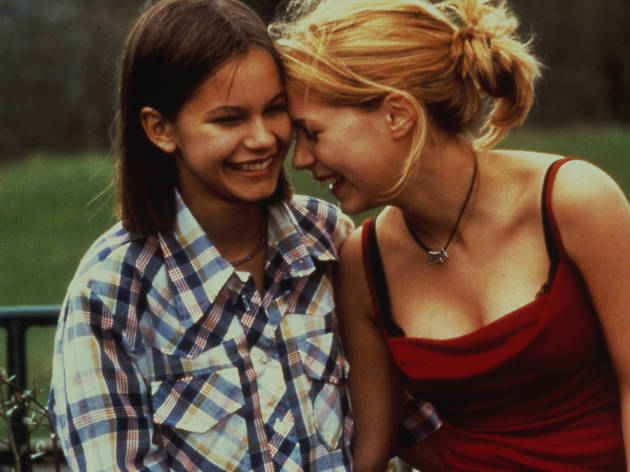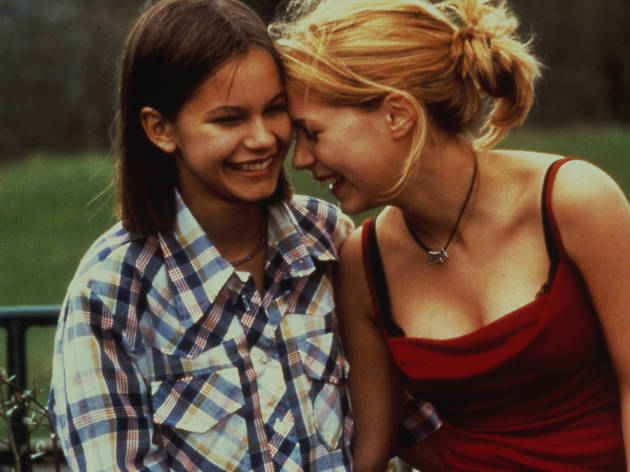 Director: Lukas Moodysson

Cast: Alexandra Dahlström, Rebecka Liljeberg, Erica Carlson

Best quote: "Is it true you're a lesbian? If you are I understand, 'cause guys are so gross. I'm also going to be one, I think."

Quintessential teen moment: When the two girls hide in a school cupboard.

Yearbook superlative: Most likely to make you look at your BFF a little differently

This lovely Swedish film explores the passionate more-than-friendship of two teen schoolgirls, Agnes (Liljeberg), and Elin (Dahlström), who first kiss when another friend dares them to do so. Agnes hates her small town (the film's original title was Fucking Amål, the name of said town) and Elin is bored of everything, including her good looks. This is less a story of burgeoning lesbian love and more an us-against-world romantic drama that has viewers willing on these two young girls to stick two fingers up to the rest of their town and the world.—Dave Calhoun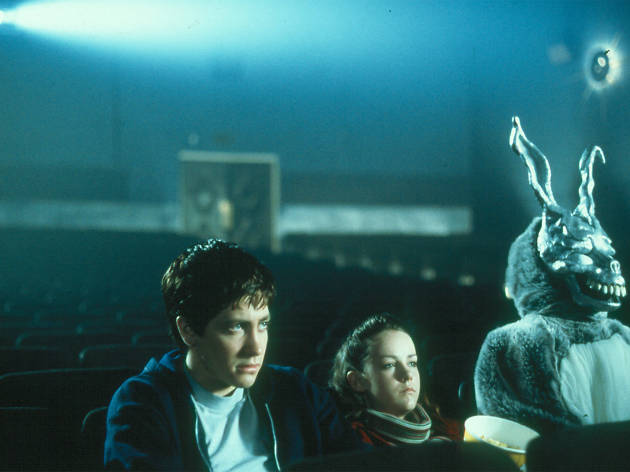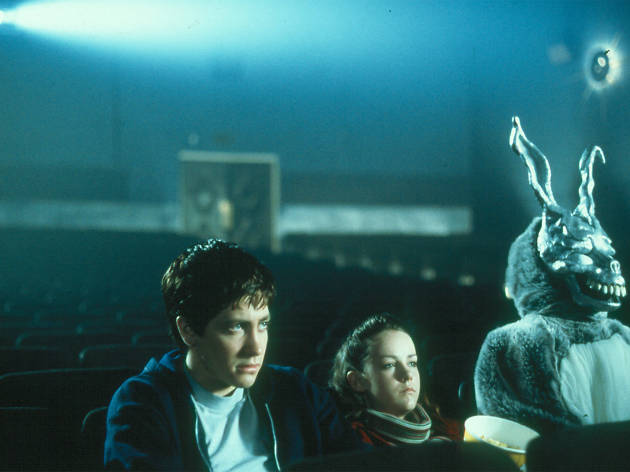 Director: Richard Kelly

Cast: Jake Gyllenhaal, Jena Malone, Patrick Swayze

Best quote: "That's what's so illogical, you know, about being a Smurf. What's the point of living if you don't have a dick?"

Quintessential teen moment: Donnie Darko's Halloween bash turns into a twisted dream when he hallucinates a wormhole winding through the party and ending at Gretchen's stomach.

Yearbook superlative: Most likely to become the next conspiracy theorist

Brooding, pensive and, well, dark, Donnie Darko delves into the most emo side of being a suburban teenager (the perpetually morose Gyllenhaal). But the movie doesn't just fixate on the existential questions of a gloomy high-school student—it's also a film about parallel universes, bullying and mental illness, with an absolutely killer '80s soundtrack. Donnie's hallucinations make him appear almost prophet-like, and when his girlfriend Gretchen Ross (Malone) is killed, the steps he takes to turn back time and save the people he loves leave us with the sense that he was either the chosen one or simply doomed from the start.—Erin Kuschner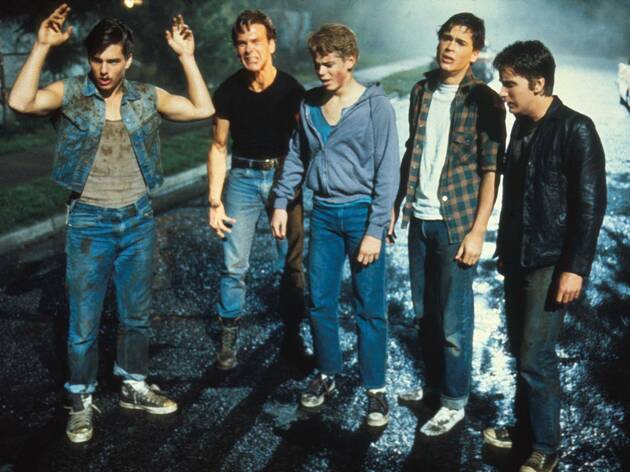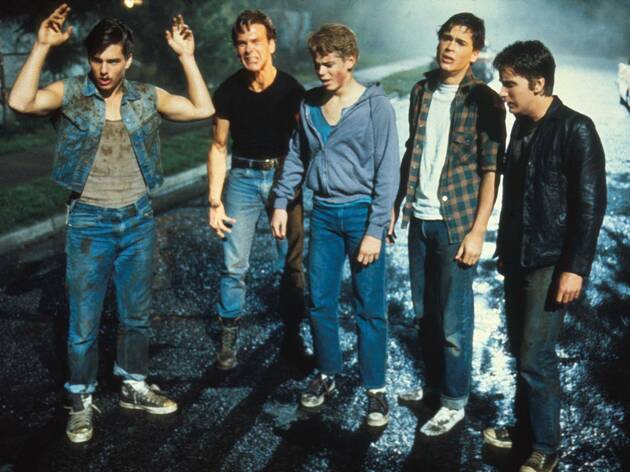 Director: Francis Ford Coppola

Cast: Matt Dillon, Patrick Swayze, Rob Lowe

Best quote: "Stay gold, Ponyboy. Stay gold."

Quintessential teen moment: The Socs confront the Greasers late at night at the park, holding Ponyboy underwater until his friend Johnny defends him with a switchblade.

Yearbook superlative: Most likely to be from the wrong side of town

Required reading: The Outsiders by S.E. Hinton

S.E. Hinton's story is a classic teen drama of rich kids and poor kids from the other side of the tracks fighting over babes and territory, with small-town heroism and tragedy mixed in. On the big screen, some of the biggest teen actors of the '80s (and we're not talking Molly Ringwald) bring this classic book—which was required eighth grade reading for pretty much everyone—to life. The cast is filled with the bright, shiny, youthful faces of Ralph Macchio, Lowe, Swayze and others who grew up to be total teen heartthrobs.—Sara Fay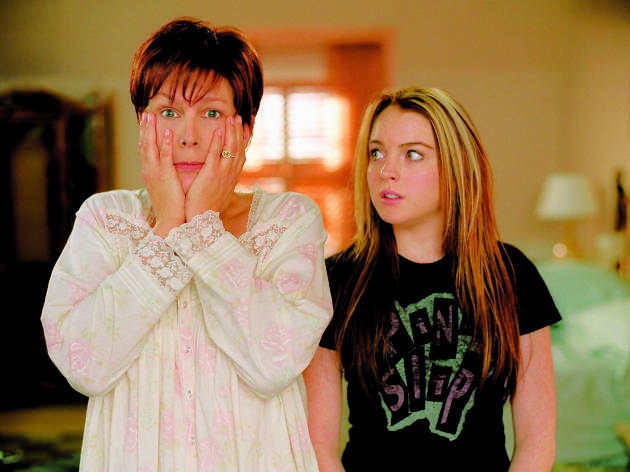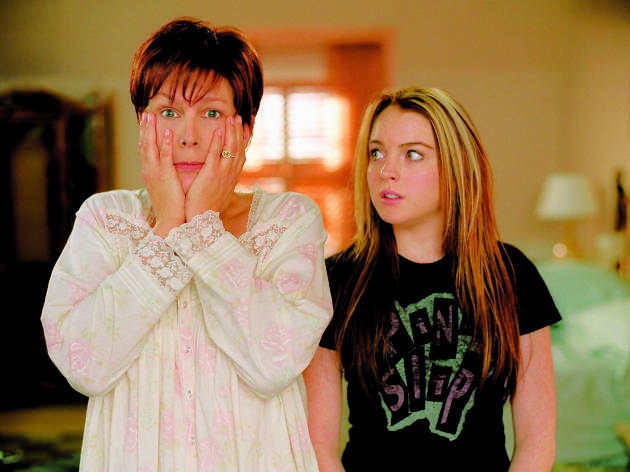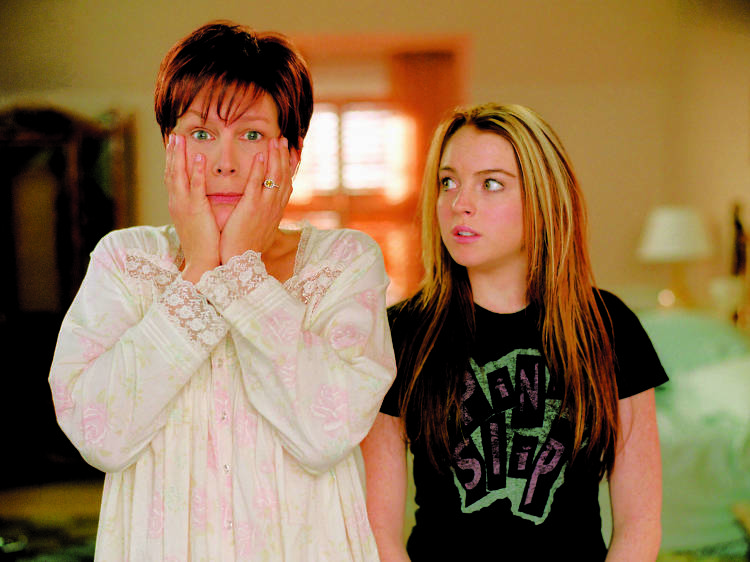 Director: Mark Waters

Cast: Lindsay Lohan, Jamie Lee Curtis, Chad Michael Murray

Best quote: "I'm like the crypt-keeper!"

Quintessential teen moment: When teenage Jake serenades mom Tess with a terrible cover of "…Baby One More Time."

Yearbook superlative: Best (read: weirdest) mother-daughter bonding experience

With a sasstastic pop punk soundtrack from the likes of Simple Plan, Bowling For Soup and Joey Ramone, Mark Waters' Freaky Friday remake was always going to be a power-punch of a movie. But it's Curtis and Lohan's angst-ridden chemistry as mother and daughter that really gives the film its spice. The duo switch bodies after a row in a Chinese restaurant and have to live life as each other—shudder. Lohan is convincing as both a touchy, self-conscious teenager and an impatient adult trapped in her daughter's body. Meanwhile, Curtis is just as flawless as a teenager running riot in an adult body. (Hello, mom's credit card.)—Kate Lloyd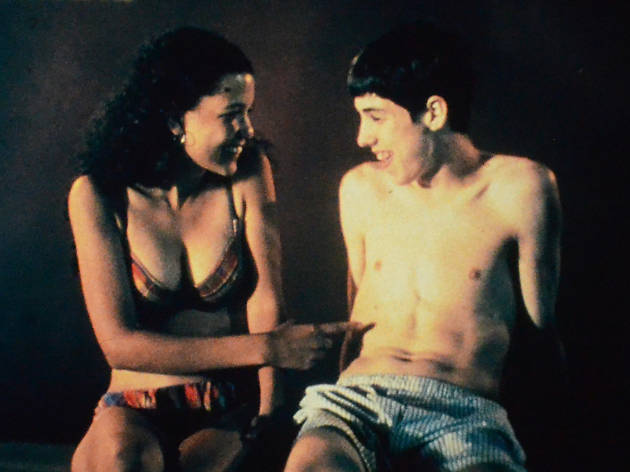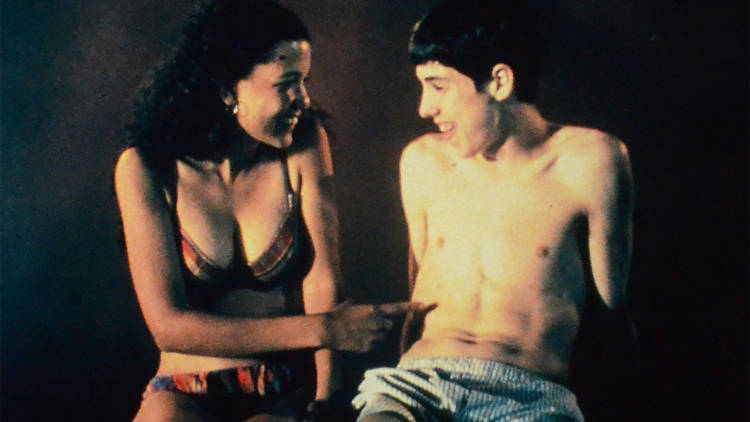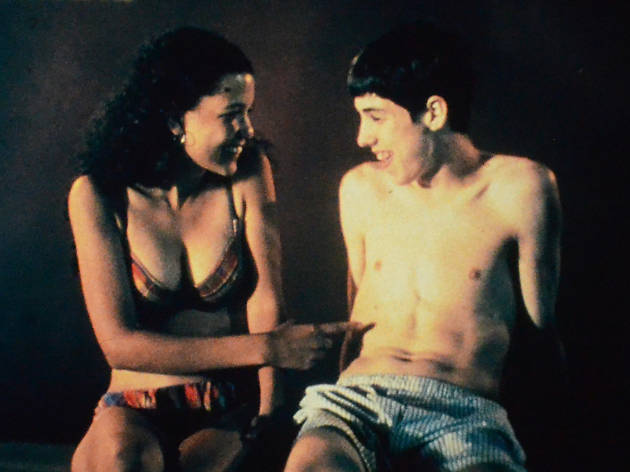 Director: Larry Clark

Cast: Leo Fitzpatrick, Justin Pierce, Chloe Sevigny

Best quote: "Fucking is what I love. Take that away from me and I really got nothing."

Quintessential teen moment: The kids roll through Manhattan at sunset.

Yearbook superlative: Most likely to make you want to get tested

Few films walk as treacherous a line as Larry Clark's Kids, and no other film has ever done so as successfully. It's the line between outrage ("Our teenagers are so messed up, look at all the drugs they take and the sex they have!") and a kind of envious nostalgic affection ("Our teenagers are so cool, look at all the drugs they take and the sex they have!"). Yes, this story of wild youth running riot in New York City is disturbing, particularly the closing scene. But thanks to 19-year-old first-time screenwriter Harmony Korine it's also savagely insightful and strangely, counterintuitively uplifting. The kids are alright.—Tom Huddleston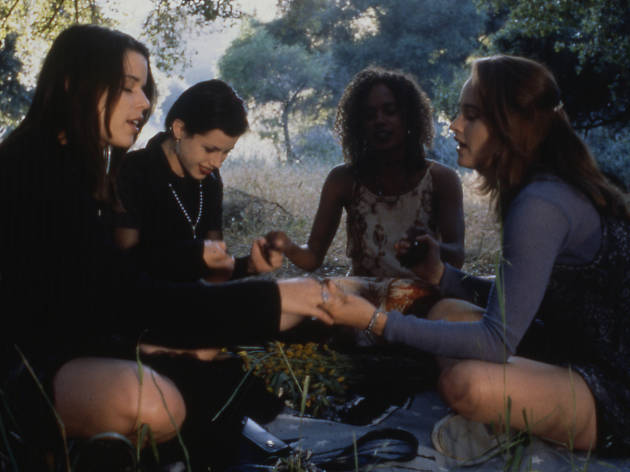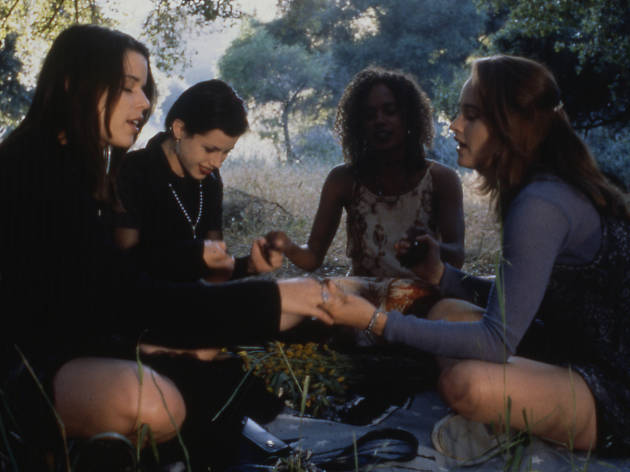 Director: Andrew Fleming

Cast: Fairuza Balk, Neve Campbell, Skeet Ulrich

Best quote: "Watch out for weirdos, girls." "We are the weirdos, mister."

Quintessential teen moment: The four girls invoke their power on a beach, causing bolts of lightning to strike the sand and washing hundreds of sharks on to the shore.

Yearbook superlative: Most likely to bring Catholic goth back into style

If there's one thing The Craft taught us, it's that making your high school crush fall in love with you via love potion is as dangerous as playing with a Ouija board. When Sarah (Robin Tunney) moves to a new school, she's befriended by a group of girls dubbed the "school witches," a coven that feed off each other's power and cast spells on their school nemeses and love interests. But when Nancy (Balk) begins to use her talents for pure evil, Sarah must fight the bewitched clique to save herself. Oh, and there are snakes—lots and lots of snakes.—Erin Kuschner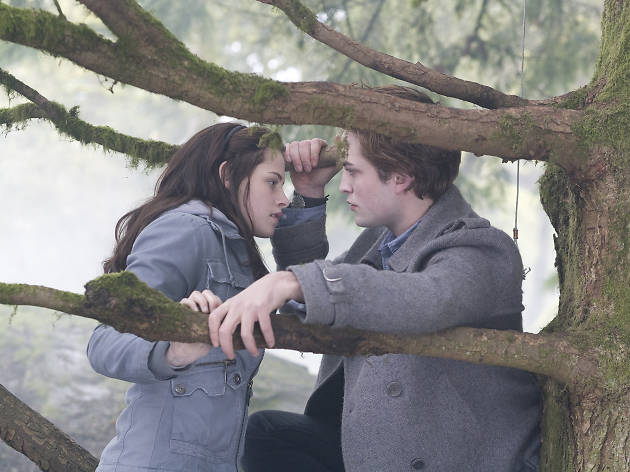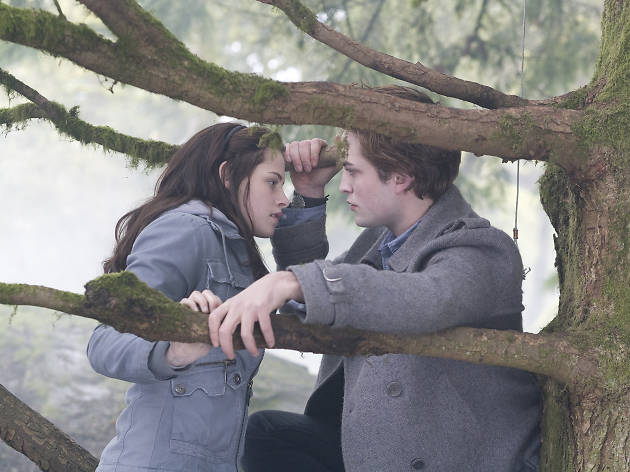 Director: Catherine Hardwicke

Cast: Robert Pattinson, Kristen Stewart, Taylor Lautner

Best quote: "I'd rather die than stay away from you."

Quintessential teen moment: Edward saving Bella from being crushed by an oncoming car. With one hand. And so the romance starts.

Yearbook superlative: Biggest emo

Required reading: Twilight by Stephenie Meyer

The blossoming relationship between human girl Bella Swan (Stewart) and vampire boy Edward Cullen (Pattinson) is completely ridiculous, but Stephenie Meyer's characters encounter all of the obsession and intensity that regular teen couples do when they fall in love. And when Edward reveals that he secretly watches Bella sleep at night just two weeks after they first meet, you realize that this is definitely more than a date at the movies and a bit of sexting. Drama-wise there's the Matrix-esque fight scene involving a psychotic vampire, which results in Edward's dad sucking fatal venom from Bella's wrist, but the pair still manage to make it to prom in time for their first dance under the stars. Phew.—Elizabeth Darke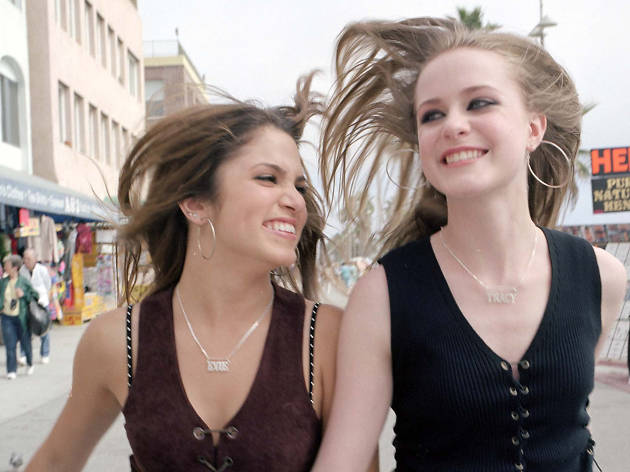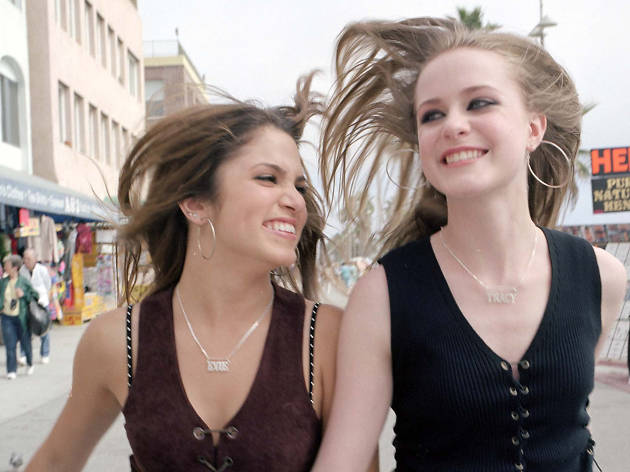 Director: Catherine Hardwicke

Cast: Evan Rachel Wood, Nikki Reed, Holly Hunter

Best quote: "I hear this little wah-wah-wah inside my head." "That's your brain cells popping!"

Quintessential teen moment: The opening scene features Tracy and Evie beating the shit out of each other, all the while laughing hysterically.

Yearbook superlative: Most likely to need years of therapy

If the opening scene—depicting thirteen-year-olds Tracy (Wood) and Evie (Reed) punching each other in the face after huffing a can of duster—doesn't remind you how shitty it can be growing up, the rest of this movie will. Over the course of a school year we see Tracy transform from a good grades-driven girl into a defiant teen escaping her troubled home life through drugs, self harm, shoplifting and casual sex. At the root of her transformation is Evie, a popular and deeply disturbed classmate who even manages to manipulate Tracy's own mother (Hunter). It's a terrifying—and realistic—look at how terribly difficult it is to be thirteen.—Erin Kuschner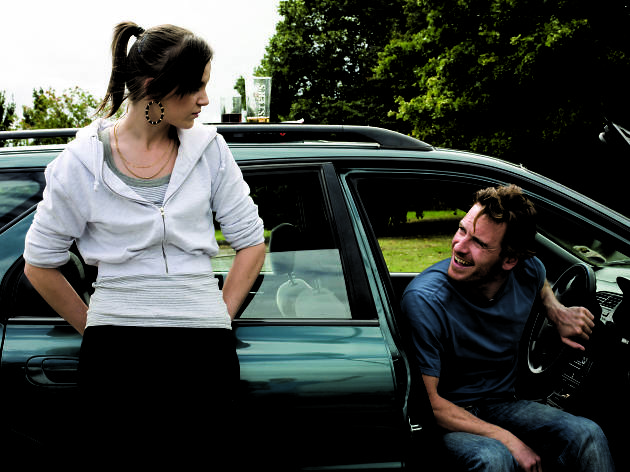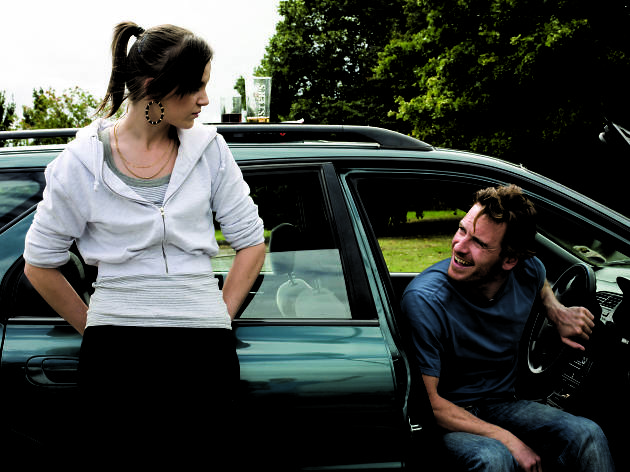 Director: Andrea Arnold

Cast: Katie Jarvis, Michael Fassbender

Best quote: "You need sortin' out, you do."

Quintessential teen moment: Alone in an abandoned council flat Mia puts on a thrilling one woman dance show and we see her feel free for the first time.

Yearbook superlative: Most likely to steal your boyfriend

If it's grim teen reality you're after, Fish Tank will deliver and then some. Andrea Arnold's low budget feature explores life on a British council estate through the eyes of Mia (Jarvis). She's an outsider, frustrated, angry and volatile. Her only escape is dancing, until she becomes entranced by her mother's new boyfriend Conor (Fassbender). It won't surprise you things don't work out too well (who could resist Fassbender in full sleazeball mode?) Fish Tank captures that teenage confusion borne of not knowing how to express yourself, those rare moments when you manage to escape whatever crap surrounds you and the heady sexual recklessness we all blame on our hormones. It may bring you crashing back down to earth again but that's teenage life—dizzying highs, crushing lows.—Roman Tagoe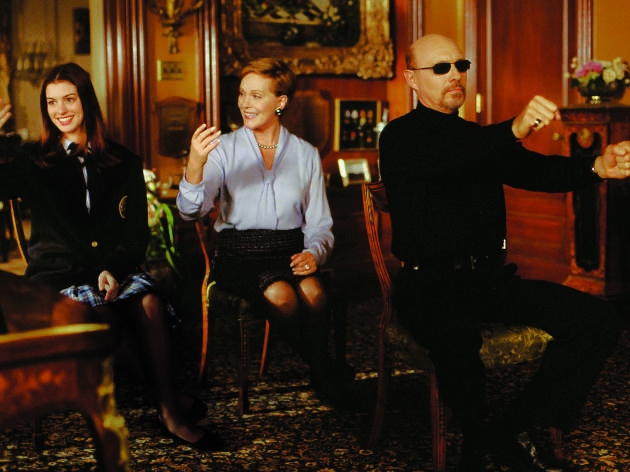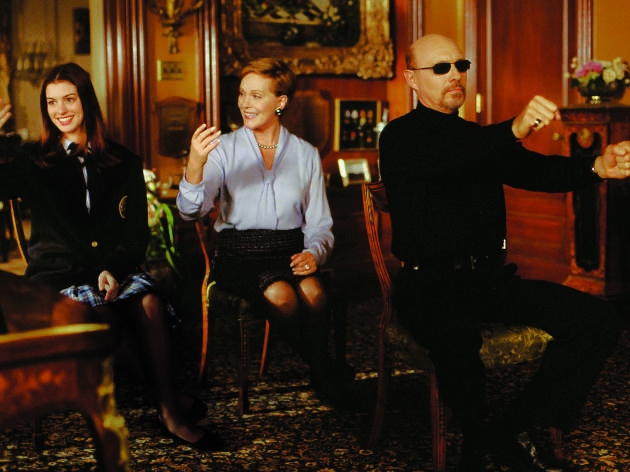 56. The Princess Diaries (2001)
Director: Garry Marshall

Cast: Anne Hathaway, Julie Andrews, Mandy Moore

Best quote: "Just in case I'm not enough of a freak already, let's add a tiara."

Quintessential teen moment: When Mia is chased by the paparazzi at the beach party.

Yearbook superlative: Most likely to rule a country one day… oh wait, lol, already doing that

Required reading: The Princess Diaries by Meg Cabot

It's the gawky self-righteousness of Hathaway's Mia Thermopolis that makes The Princess Diaries more than just a sugary Cinderella story. Mia might be a dorky 10th grader trying to avoid getting bullied, but she's no pushover: cue a full-on tantrum when she finds out she's actually the Princess of Genovia. Her subsequent Kate Middleton makeover doesn't make her crush fall in love with her, it leaves her facing gut-wrenching attacks from the popular kids as well as the paparazzi. Thank god she's got Mary Poppins—oops, we mean her grandmother (Julie Andrews)—as a mentor.—Kate Lloyd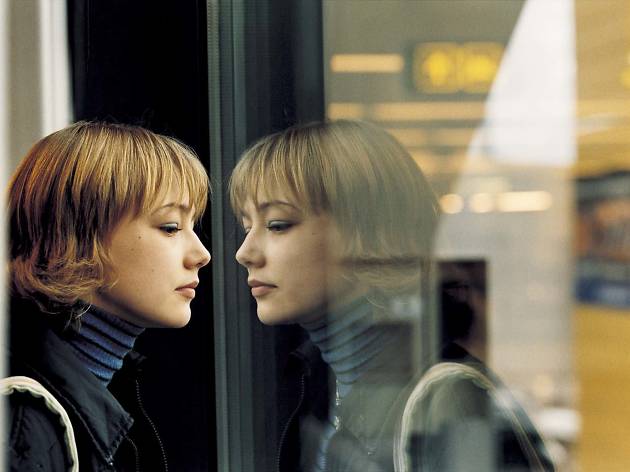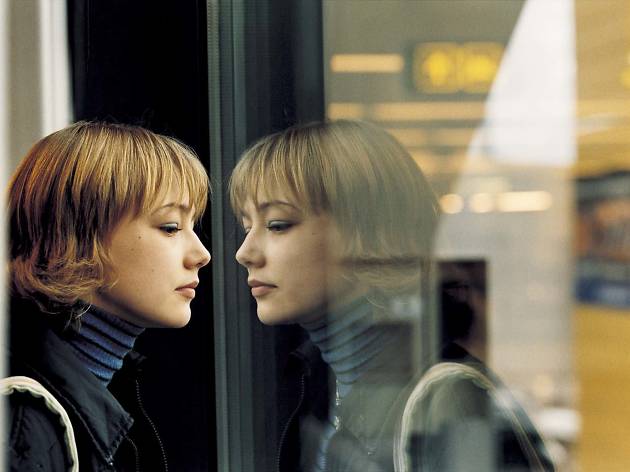 Director: Lukas Moodysson

Cast: Oksana Akinshina, Artyom Bogucharskiy, Lyubov Agapova

Best quote: "You can't buy me. You can't buy my heart and soul."

Quintessential teen moment: Lilya's mother makes a shameless escape, while her abandoned child crumples to her knees, wailing.

Yearbook superlative: Least likely to graduate

The reality for many impoverished teens is far from a John Hughes flick: Selling the only thing they can, they slip into despair. After his gentle breakthroughs Show Me Love and Together, Sweden's Lukas Moodysson doubled down on a risky sex-worker scenario inspired by a real-life incident that rocked his country's suburbs. His film collides fresh-faced naiveté with the worst aspects of human behavior, and drew awed notices from social-service organizations like Amnesty International. None of it would have been bearable without the stellar central turn of Akinshina, digging deep for the most exposed and underrated performance of the decade.—Joshua Rothkopf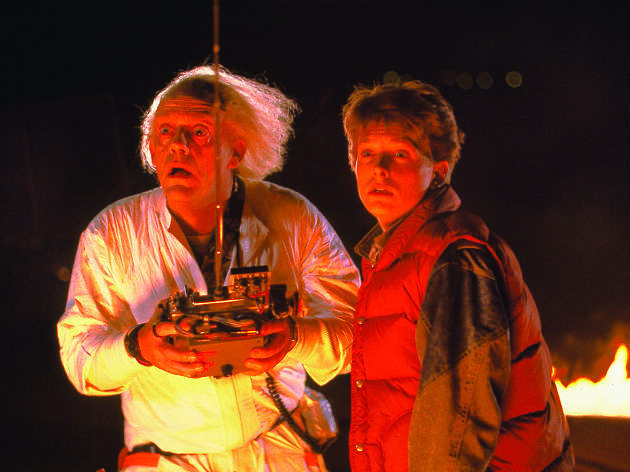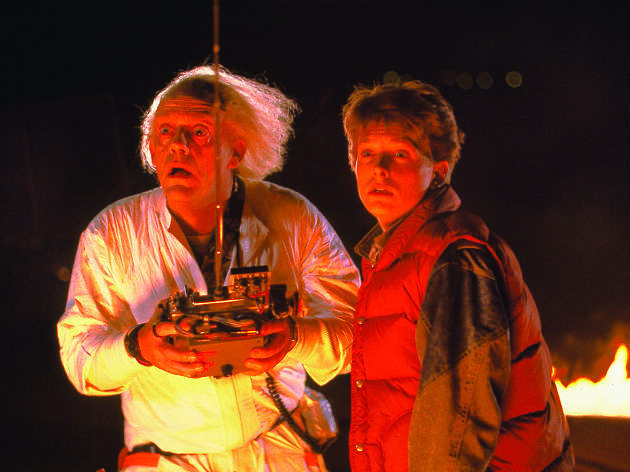 54. Back to the Future (1985)
Director: Robert Zemeckis

Cast: Michael J. Fox, Christopher Lloyd, Lea Thompson

Best quote: "Where we're going, we don't need roads."

Quintessential teen moment: While on a date with his mother, young Marty sees her smoke, drink and willingly park in a car with a boy, all things he'd never imagined her doing before.

Yearbook superlative: Most surprisingly healthy relationship with an eccentric older man

For a teenager, the idea that parents were ever anything but middle-aged authority figures passing judgment and setting rules seems an impossibility. When a time machine accidentally transports the young Marty McFly (Fox) thirty years into the past, he comes face-to-face with the reality that his mom and dad were once confused and impulsive teenagers just like him. Forced to play matchmaker with the young couple destined to give birth to him, Marty finds himself in the awkward position of having to dole out paternal guidance about talking to girls and fighting off bullies to his teenage father.—Jessica Johnson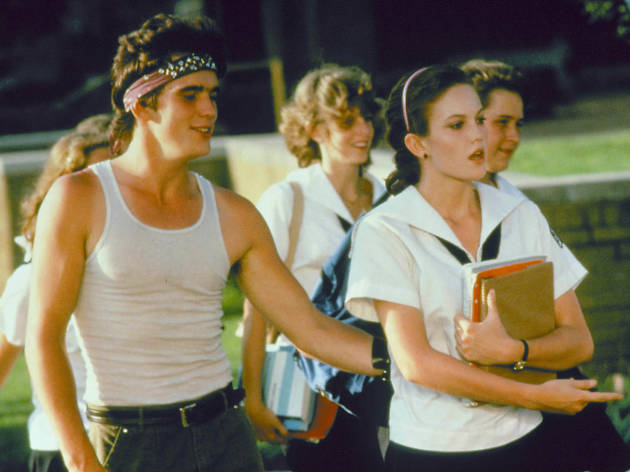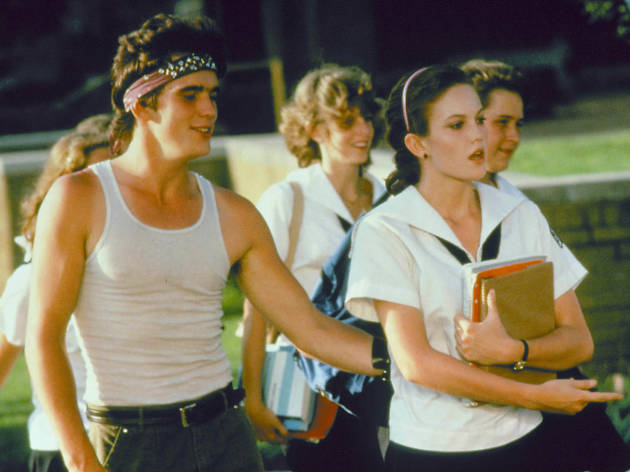 Director: Francis Ford Coppola

Cast: Matt Dillon, Mickey Rourke, Diane Lane

Best quote: "You're better than cool. You're warm."

Quintessential teen moment: A legendary badass returns to town just in the nick of time.

Yearbook superlative: Most likely to never talk about their past

Required reading: Rumble Fish by S.E. Hinton

Like The Outsiders' weird older brother who went to art school and came back quoting Camus, Francis Ford Coppola's second S.E. Hinton adaptation is a surprisingly singular coming-of-age story about a boy becoming his own man. A monochromatic collage of how teenage testosterone has been expressed by different generations, Rumble Fish borrows from several decades of Americana without belonging to any one of them. But if Rusty James and the Motorcycle Boy (Dillon as a slack-jawed tough guy and Rourke as his mythical burnout of an older brother) seem to exist in a world outside of time, the story of their struggle to find their own way hasn't aged a day.—David Ehrlich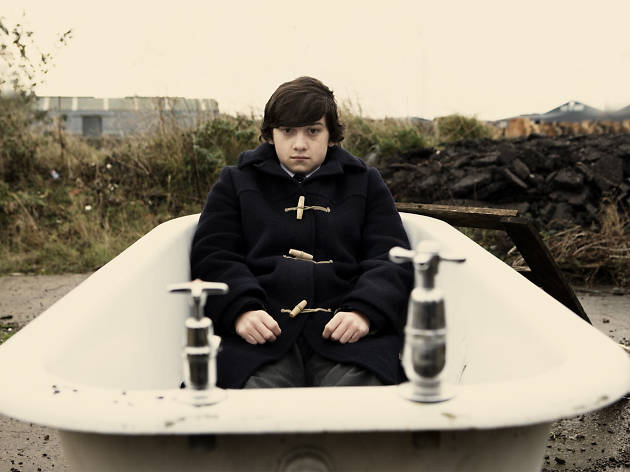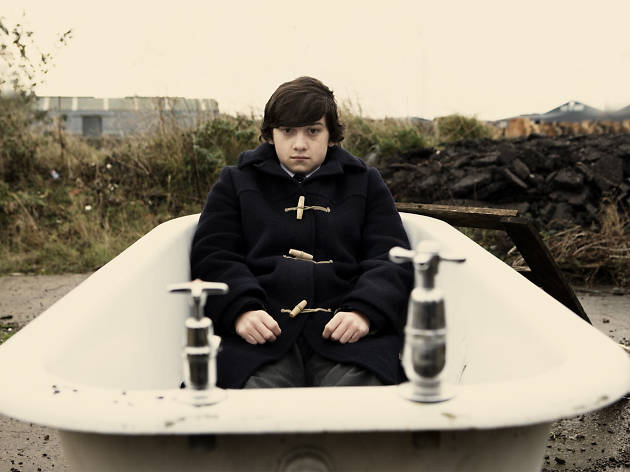 Director: Richard Ayoade

Cast: Craig Roberts, Yasmin Paige

Best quote: "This is the moment where you leave him and come with me."

Quintessential teen moment: Young lovers Oliver and Jordana enjoy a "glorious, atavistic fortnight of lovemaking," running carefree in a Super 8-filtered haze lit by fireworks and soundtracked by the Arctic Monkeys' Alex Turner.

Yearbook superlative: Most likely to get you into Truffaut

Required reading: Submarine by Joe Dunthorne

Fifteen-year-old Oliver Tate (Roberts), as precocious a teenager as you'll ever meet, is determined to lose his virginity but lacks a partner in crime. Enter mysterious pyromaniac Jordana (Paige), whose attempts to seduce Oliver in order to make her ex-boyfriend jealous backfire when their classmates find out about their affair, leaving them even more socially outcast than they already were. After this most unromantic of beginnings the two become closer until Oliver's inability to cope with Jordana's mother's looming fatal illness leads him to cruelly cut her off. Romeo and Juliet this isn't, with the pair more sparring partners than star-crossed lovers, but with its Super 8 shot sequences and Richard Ayoade's French New Wave inspired direction, Submarine is a reminder of the hazy mess of teenage love.—Roman Tagoe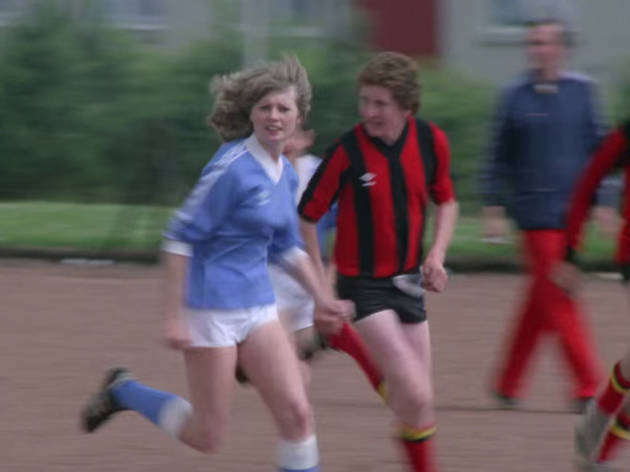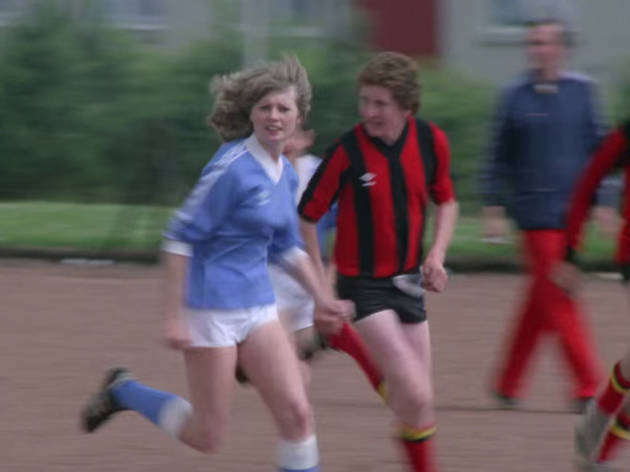 51. Gregory's Girl (1981)
Director: Bill Forsyth

Cast: John Gordon Sinclair, Clare Grogan

Best quote: "All that fuss over a bit of tit."

Quintessential teen moment: Two tearaways attempt to escape gloomy Glasgow by hitching a ride to "Caracus."

Yearbook superlative: Most likely to make you find Scottish accents highly alluring

The perfect antidote to all the perky, dentally flawless high school romcoms, Bill Forsyth's grubbily lovely Glasgow-set coming-of-age tale echoes the usual template—lanky loner falls for sporty looker, has to get over himself before romance can ensue—and crams in a whole lot more chips, Irn Bru, foul-mouthed wit and blue-collar realism. Future pop star Grogan defined shambolic UK indie cool for a decade to come.—Tom Huddleston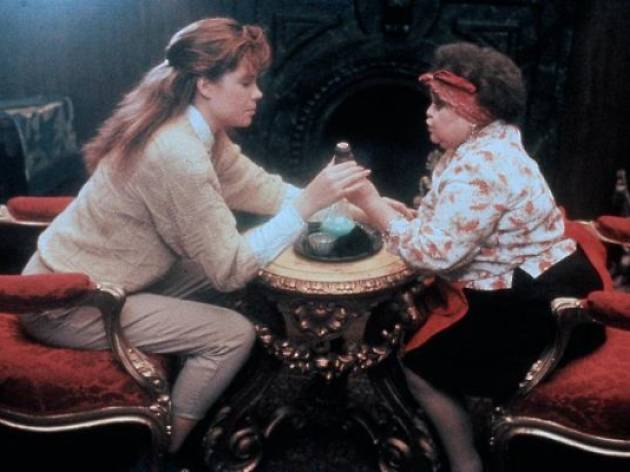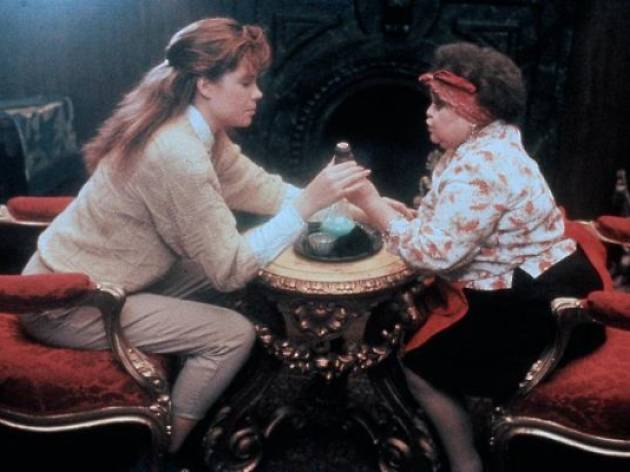 Director: Dorian Walker

Cast: Robyn Lively, Zelda Rubinstein

Best quote: "Look at how funky he is!"

Quintessential teen moment: The jawdropping "Top That" rap scene invents a whole new musical genre: Wasp-hop.

Yearbook superlative: Most likely to make you wonder if this is really happening (for better or worse, it is)

If Carrie had been scripted by John Waters and produced by the Disney Channel, it might've ended up in the same cosmically messed-up ballpark as this cheapjack high school oddity. The plot is essentially the same: leggy suburban redhead discovers she has supernatural powers and uses them to get back at the bullies. All Carrie lacked was intermittent rap numbers, a grotesquely camp turn from Joshua "River's Edge" Miller, a deeply conservative ending and a general air of spaced-out befuddlement. Inevitably, it's become a midnight movie staple, and even inspired its own stage musical.—Tom Huddleston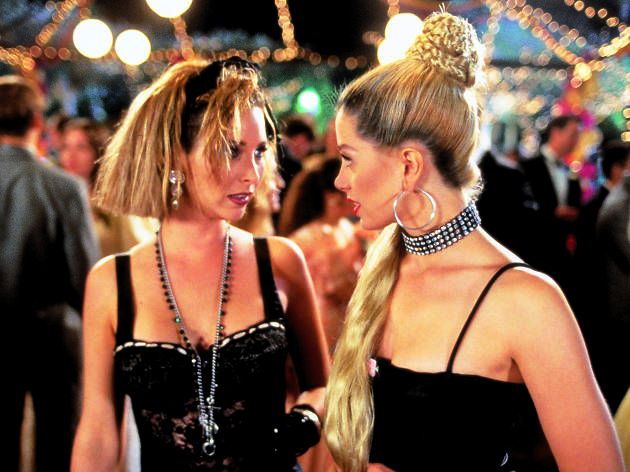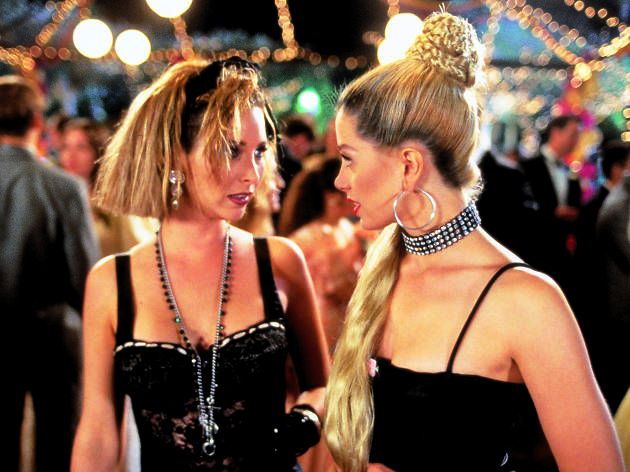 49. Romy & Michele's High School Reunion (1997)
Director: David Mirkin

Cast: Mira Sorvino, Lisa Kudrow, Janeane Garofalo

Best quote: "I bet in high school, everybody made somebody's life hell."

Quintessential teen moment: Romy tells off mean girl Christy Masters in front of everyone at their high school reunion, fulfilling everyone's dream of sticking it to their bully.

Yearbook superlative: Most likely to still be besties when they're in a nursing home

The demons of high school have a nasty habit of coming back to haunt you when the ten-year reunion comes around. In this wacky '90s romp, the threat of looking bad in the eyes of their high school "A group" throws best buds Romy and Michele (Sorvino and Kudrow) into an ill-fated mission to snag enviable jobs and life partners before their reunion—a mission that threatens to ruin their long-lasting relationship. But in their misguided efforts to impress their teenage tormenters, the ladies come to the realization that the good times they had together made the growing pains of adolescence totally worthwhile.—Jessica Johnson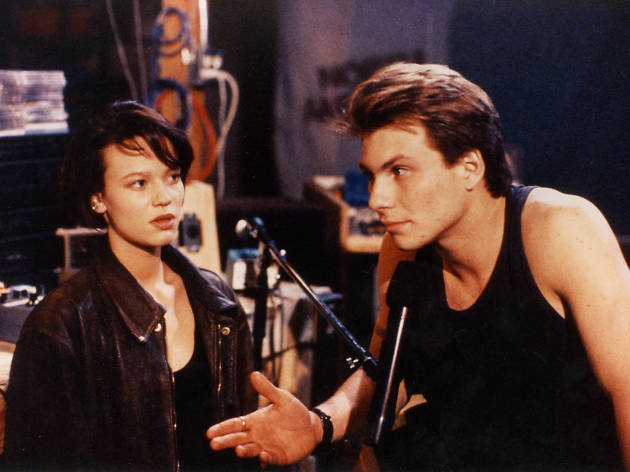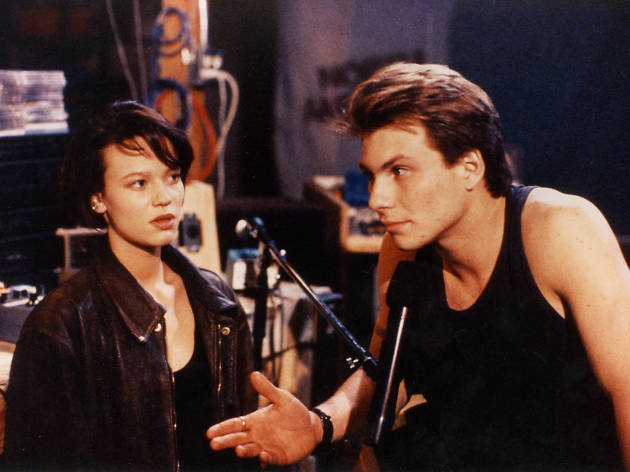 48. Pump Up the Volume (1990)
Director: Allan Moyle

Cast: Christian Slater, Samantha Mathis, Annie Ross

Best quote: "No one wants to hear it, but the terrible secret is that being young is sometimes less fun than being dead."

Quintessential teen moment: When Slater's tough-talking teen DJ turns his guilt over being unable to prevent a listener from committing suicide into a call to arms for his fellow students to embrace life and go a little bit crazy.

Yearbook superlative: Most likely to become a motivational speaker

The concept of an angst-ridden high school student airing his profanity-laden grievances about school, parents and the monotony of life may seem quaint to teens that have grown up in the age of social media. But there's something profoundly satisfying and universal about shy new kid Mark Hunter (Slater) discovering a hard-talking alter ego via his pirate radio station. Happy Harry Hard-On gives him the freedom to say what's on his mind and discover that he's not alone in his misery, as his show becomes a viral sensation by giving voice to the universal pains of being young.—Jessica Johnson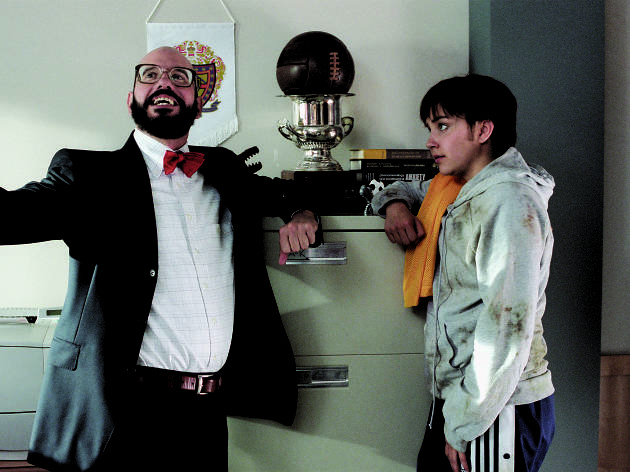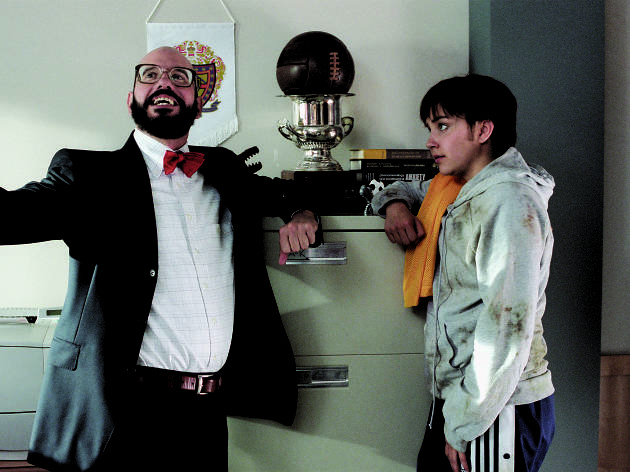 Director: Andy Fickman

Cast: Amanda Bynes, Channing Tatum, Vinnie Jones

Best quote: "You know what? If you can't join 'em, beat 'em."

Quintessential teen moment: When Viola (dressed as a boy) drops trou on the pitch to prove that girls can play football.

Yearbook superlative: Least likely to grow facial hair

Required reading: Twelfth Night by William Shakespeare

Based on Shakespeare's Twelfth Night, this goofy LOL-athon from back when Bynes had a grip on her marbles touches on many topics: sexism, repression and first love. When her high school soccer team is cut, Viola Hastings is distraught. And when her request to play on the boys' team is denied, she's bloody fuming. But with the crafty use of some tit tape and a pair of Liam Gallagher sideburns, Viola makes the boys' team at an opposing school. Putting a tall, handsome wrench in the works is Duke (Tatum), Viola's team captain, with whom she's totally obsessed. Splitting her time between kicking ass on the soccer field and wooing Duke off the grass turns out to be a tricky task and it's not long until her cover is blown.—Elizabeth Darke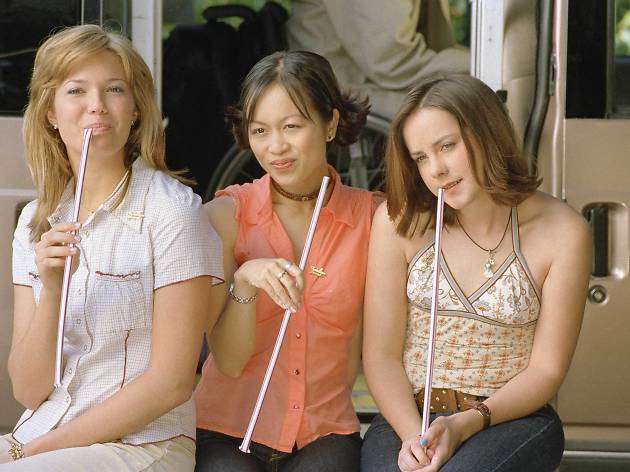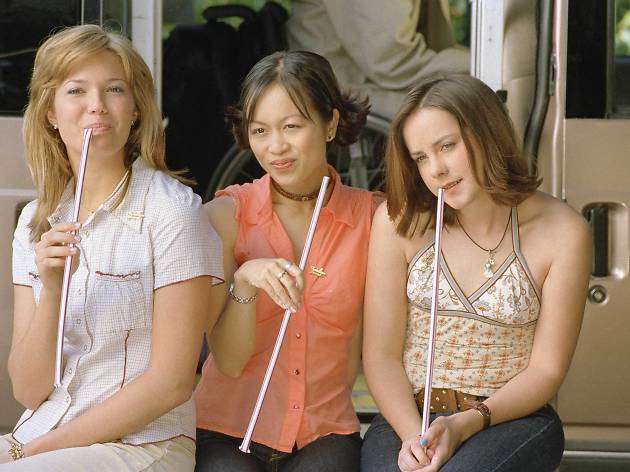 Director: Brian Dannelly

Cast: Jena Malone, Mandy Moore, Macaulay Culkin

Best quote: "It's okay, last year I got saved so I could go on the ski trip."

Quintessential teen moment: When Mary's ex Dean arrives at prom with his boyfriend and the rest of the disciplinary school kids.

Yearbook superlative: Most likely to rile up Westboro Baptist Church

Produced by R.E.M's Michael Stipe, Saved! takes the classic teen movie structure and stirs things up with sharp humor and anti-religious values. The film might climax with a typical prom showdown, but becuase it's set in an evangelical high school where the queen bee is a holier-than-thou virgin (Moore), things are a bit more interesting. She's on a mission to "save" Mary (Malone) who gets pregnant after having sex with her gay boyfriend in an effort to "cure" him. The movie's real highlight, though, is witty, wheelchair-bound rebel Roland played by Culkin.—Kate Lloyd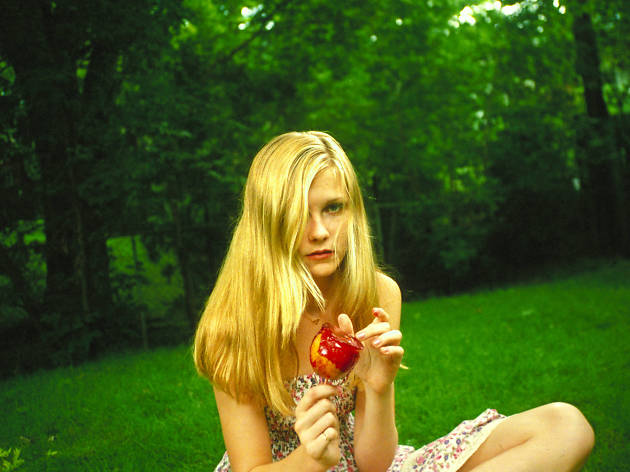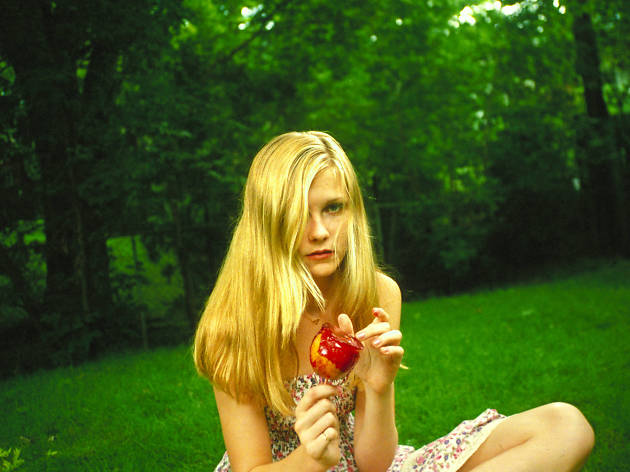 45. The Virgin Suicides (1999)
Director: Sofia Coppola

Cast: Kirsten Dunst, Josh Harnett, James Woods

Best quote: "You're a stone fox."

Quintessential teen moment: A basement party, chaperoned yet tense, the teen at the center of it wearing bandages on her wrists.

Yearbook superlative: Most likely to leave town and never look back

Required reading: The Virgin Suicides by Jeffrey Eugenides

Catty teenage life is full of insiders and outsiders, of people staring into the aquarium and those drowning inside. Sofia Coppola's confident debut takes Jeffrey Eugenides's 1993 tender novel, a tragedy told from several haunted perspectives, and fills it with the keen details of '70s American girlhood: colored stickers, Todd Rundgren records, hair-braiding, swigs of peach Schnapps and a mysterious, doomed hush. A lesser director would have rested on the nostalgia but, as with Air's delicate soundtrack, this was a movie that evoked deeper feelings of sexual awakening and unexplainable detachment. The blue mood is one that every former adolescent can recognize.—Joshua Rothkopf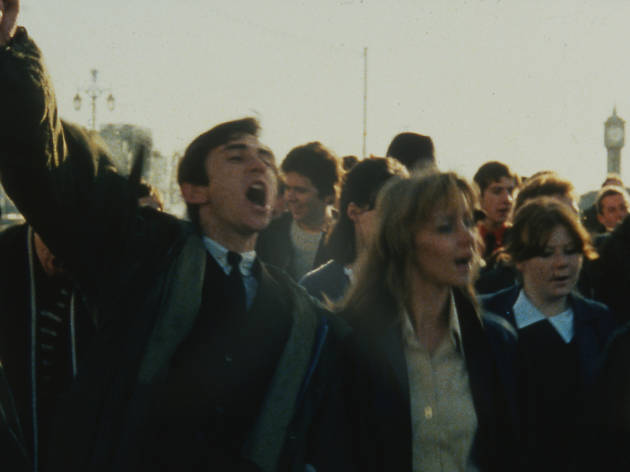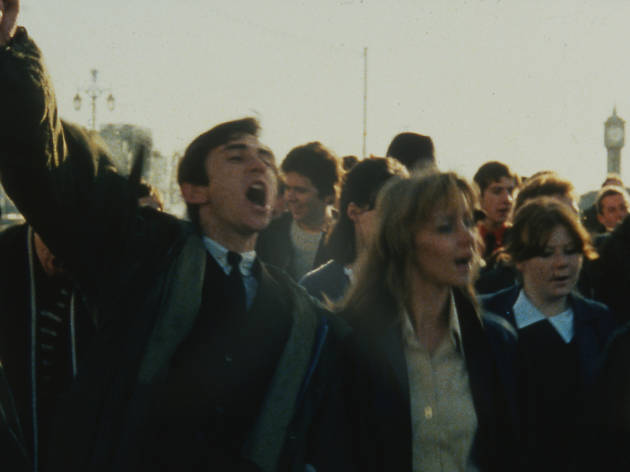 Director: Franc Roddam

Cast: Phil Daniels, Leslie Ash, Philip Davis

Best quote: "Look, I don't wanna be the same as everybody else. That's why I'm a mod, see? I mean, you gotta be somebody, ain't ya, or you might as well jump in the sea and drown."

Quintessential teen moment: The big fight between the mods and rockers on the seafront in Brighton.

Yearbook superlative: Most likely to make you want to ride a scooter

First it was a 1973 rock opera album by the Who, then in 1979 it became a film starring unpolished newcomer Daniels. Set in 1964, Quadrophenia tells of a young working-class Londoner, Jimmy (Daniels), desperate to stand out from the crowd by being a mod, wearing the right clothes, listening to the right music and riding a scooter. The film portrays him struggling with his identity, his parents and his heart. It all culminates with a big holiday showdown between mods and rockers on the British coast. It's not a musical, but songs from The Who figure prominently (and look out for Sting in an early film role).—Dave Calhoun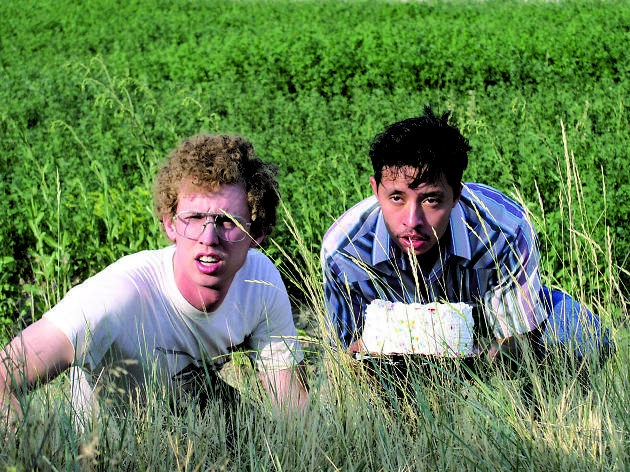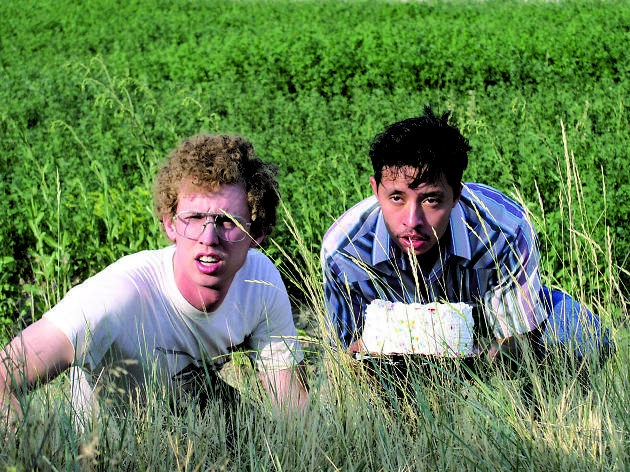 43. Napoleon Dynamite (2004)
Director:
Jared Hess
Cast:
Jon Heder, Efren Ramirez, Jon Gries
Best quote:
"You know, like nunchuku skills, bow hunting skills, computer hacking skills... Girls only want boyfriends who have great skills."
Quintessential teen moment:
Napoleon saves Pedro's campaign speech for class president by pulling off a flippin' sweet dance sequence to Canned Heat which he learned from a D-Qwons Dance Grooves thrift store VHS tape.
Yearbook superlative:
Best hidden talent
Napoleon (Heder), our protagonist, is a weirdo teen from Idaho who also happens to be an expert milk tester and an FFA member who tends to the family llama. The low budget cult movie that almost
broke Netflix
) is sort of about nothing at all, but it hits all the notes a teen movie should: a bizarre and vaguely disaffected youth, the all-important school dance, family quirks and a triumphant choreographed performance in which all the haters and disbelievers are proven wrong.—
Sara Fay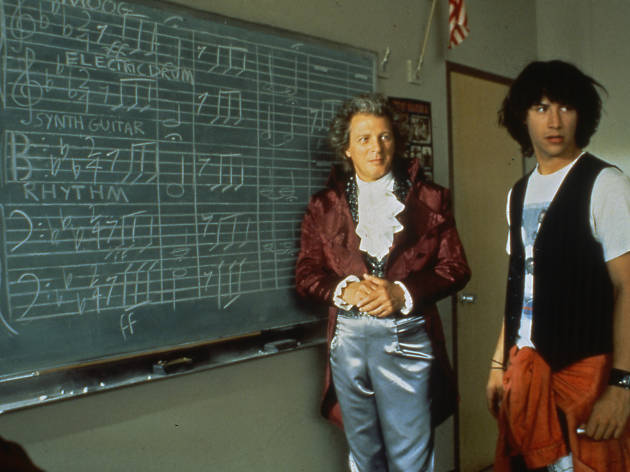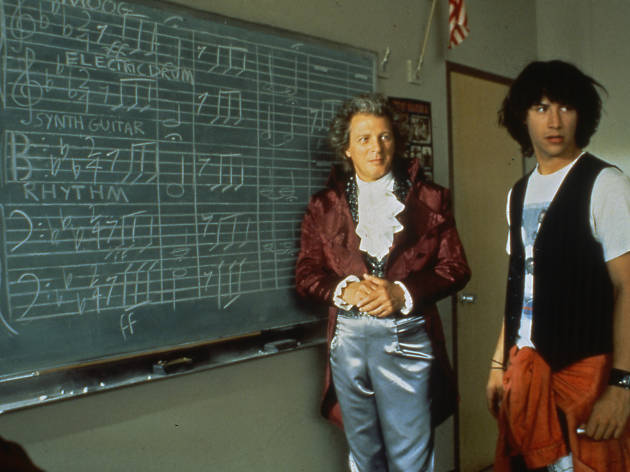 42. Bill & Ted's Excellent Adventure (1989)
Director: Stephen Herek

Cast: Keanu Reeves, Alex Winter, George Carlin

Best quote: "All we are is dust in the wind, dude."

Quintessential teen moment: Bill and Ted meet Bill and Ted, and something is afoot at the Circle K.

Yearbook superlative: Most likely to give you hope for humanity's future

So many teen movies are about the darker aspects of adolescent life—angst, loneliness, drug addiction, bullying, family strife. So few of them are about that time you found a time machine and hung out with Socrates. It's a pity, because Bill and Ted's Excellent Adventure is, as the title suggests, one of cinema's great distillations of pure, innocent, mindless joy. Except that it's really not mindless at all: our two heroes, so loveable in their blank Californian ignorance, aren't exactly bright bulbs, but the script itself is crammed with historical factoids and sharp-as-a-tack zingers.—Tom Huddleston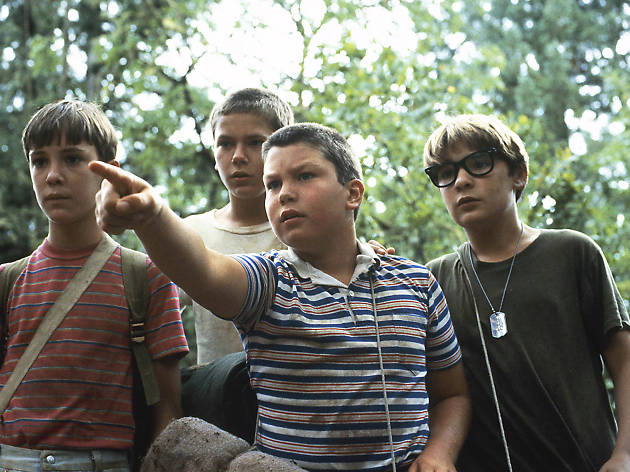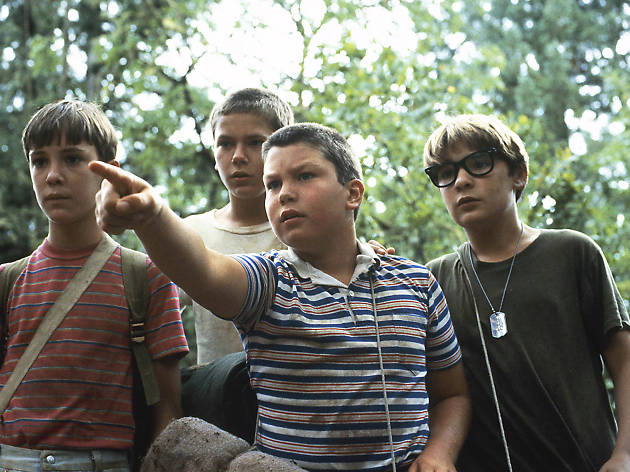 Director: Rob Reiner

Cast: Wil Wheaton, River Phoenix, Corey Feldman

Best quote: "Suck my fat one, you cheap dimestore hood."

Quintessential teen moment: The campfire chat, ranging from Annette Funicello's chest to Goofy's mysterious provenance.

Yearbook superlative: Most likely to give you a lifelong fear of leeches

As the script makes crystal clear, Stand By Me is about "the friends I had when I was twelve". But a) that's right on the brink of teendom, and b) Kiefer Sutherland's skeezy Ace and his ducktail delinquent buddies are most definitely teens, so we reckon it qualifies. What's most remarkable about the film isn't the wistful cusp-of-manhood storyline or the pop-culture-stuffed script, it's the performances: Wheaton is a perfect calm center and Phoenix was never better (his breakdown in the woods is heartbreaking), but it's ferociously unhinged trailer-trash hero Feldman who takes the acting honors.—Tom Huddleston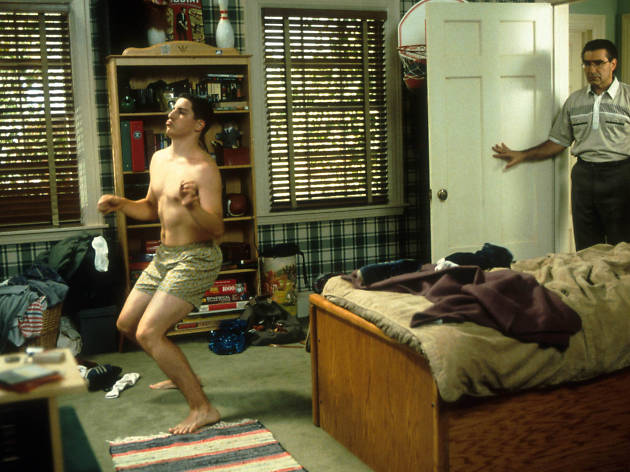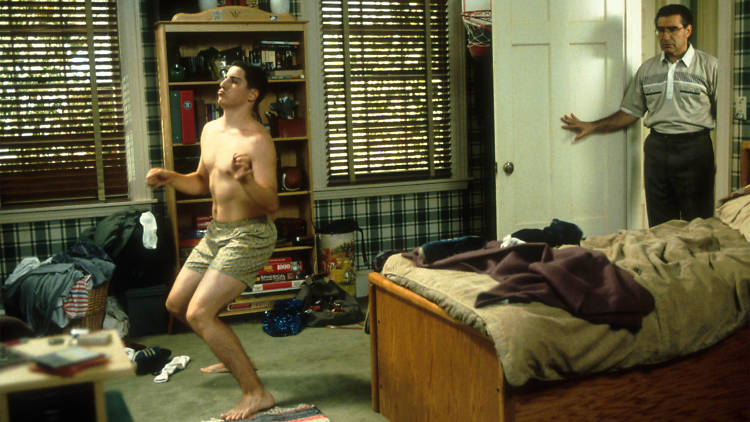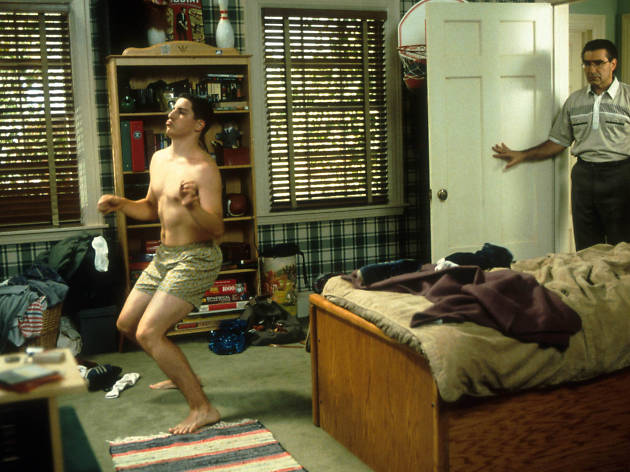 Directors: Paul and Chris Weitz

Cast: Jason Biggs, Chris Klein, Alyson Hannigan

Best quote: "This one time, at band camp..."

Quintessential teen moment: After being told that third-base feels like warm apple pie, Jim comes home to find a freshly baked pie that his mother made for him and starts masturbating with it on top of the kitchen counter, only until his father (Eugene Levy) walks in on him.

Yearbook superlative: Most embarrassing to watch as a teenager with your parents

Four teenage seniors make a pact to lose their virginity before they graduate, and what ensues is a raunchy comedy of adolescence. All four friends are at different places in their lives, but still have the V-card in common. Jim (Biggs) is the most inexperienced and awkward, so when he meets foreign exchange student Nadia (Shannon Elizabeth), we're rooting for him to finally get laid. Jim accidentally sends a tape of his embarrassing sexual encounter with Nadia to the entire school, only to get her sent back home and leaving him, still, a virgin. He finally loses it to his classmate (Hannigan) who surprisingly teaches him (and us) a thing or two about sex—the humorous lessons throughout the film, including what the word MILF means, are what makes this a top teen movie that spurred several sequels.—Ramona Saviss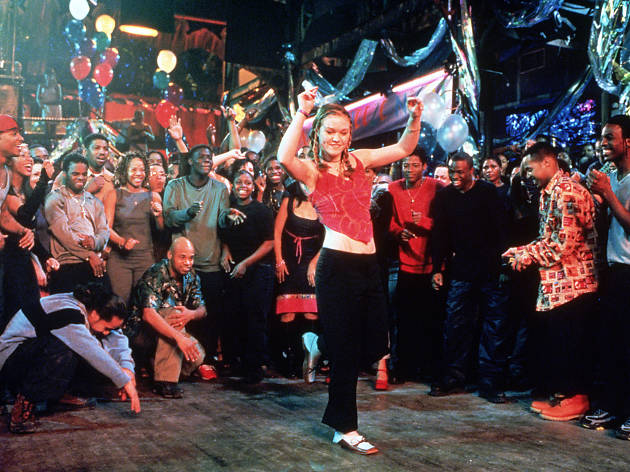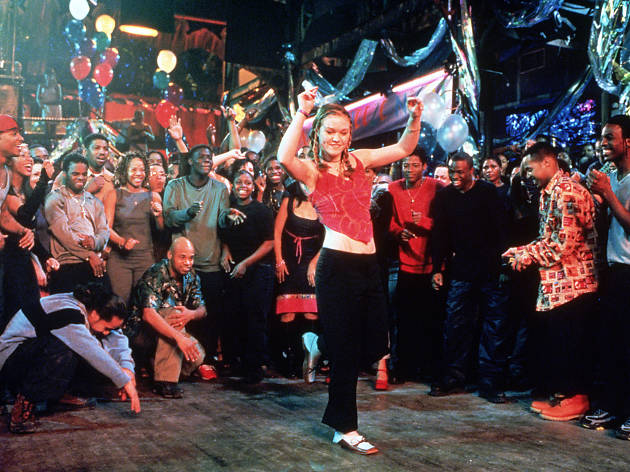 39. Save the Last Dance (2001)
Director: Thomas Carter

Cast: Julia Stiles, Sean Patrick Thomas, Kerry Washington

Best quote: "We spend more time defending our relationship than actually having one."

Quintessential teen moment: Derek teaching Sara how to dance to hip hop. It's the coolest 'boy teaches girls something new' scene out there.

Yearbook superlative: Best looking couple on the dance floor

A classic tale of rich-white-girl-meets-poor-black-boy, this flick centers around aspiring ballet dancer Sara (Stiles) falling in love with gang-dodging Derek (Thomas). But the story doesn't unfold into as big of a load of improbable mush as you'd expect. Having caught each others' eyes on the dance floor of a local club, Sara and Derek face relentless taunts from disapproving family members and public attacks from jealous peers. But despite the adversity and the obligatory pre-finale misunderstanding, the pair prove the world wrong and walk off into the sunset (okay, off down a dark Chicago backstreet) with their dreams of a long-distance dance school/medical school relationship firmly intact. We give it a year, tops.—Elizabeth Darke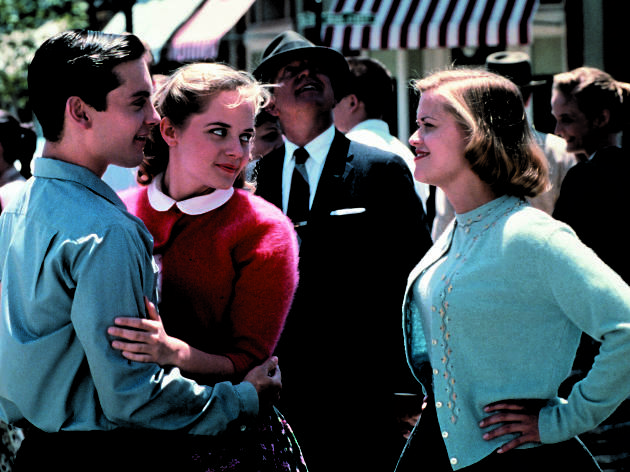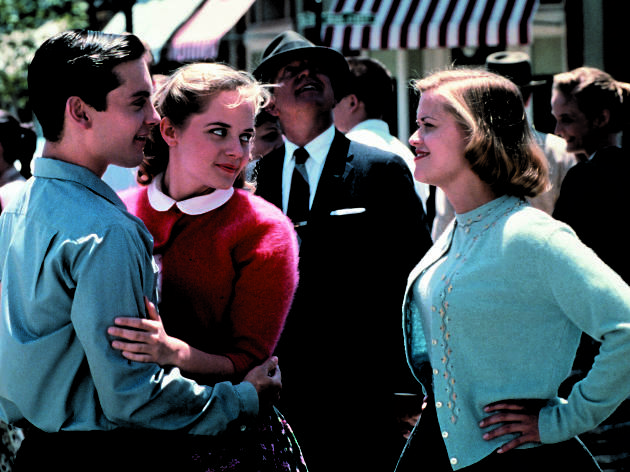 Director: Gary Ross

Cast: Tobey Maguire, Reese Witherspoon, Jeff Daniels

Best quote: "What's outside of Pleasantville?"

Quintessential teen moment: While each major character's "colorful" epiphany is notable, Betty Parker's first experience with self pleasure—which leads to a tree outside spontaneously catching fire—is certainly the most memorable.

Yearbook superlative: Most color-coordinated

Nothing sends you back to the days of high school English class like a big helping of in-your-face symbolism. Long before he took on the violence of The Hunger Games, writer/director Gary Ross gave us this magical tale of twin siblings transported into the painfully wholesome, black and white world of a 1950s sitcom. Their presence and knowledge of the outside world ignites a wave of long-delayed adolescence that ripples through the Pleasantville population as objects and people go from monochrome to technicolor. A bit heavy-handed? Sure, but it's also beautiful to behold.—Jessica Johnson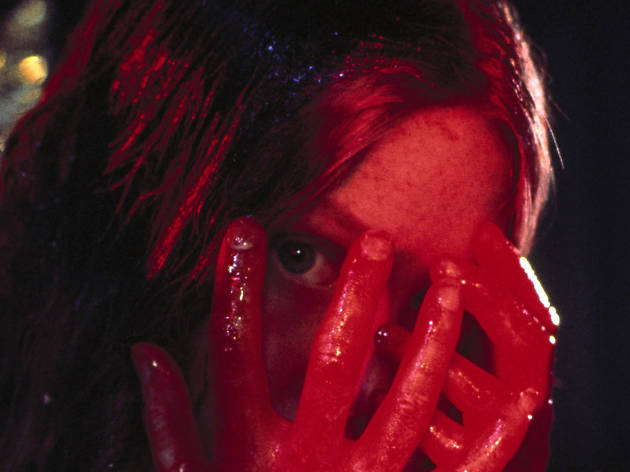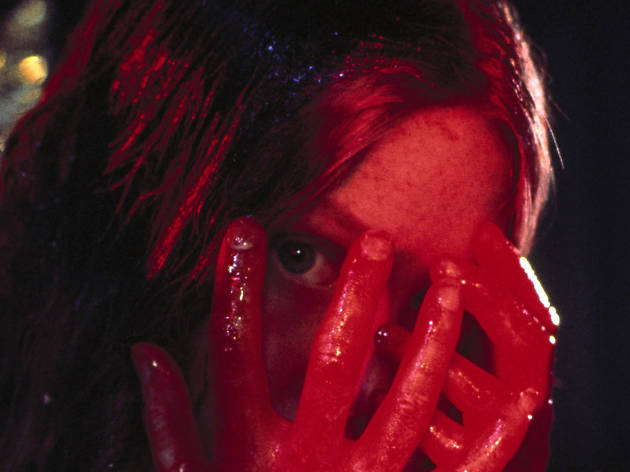 Director: Brian De Palma

Cast: Sissy Spacek, Piper Laurie, John Travolta

Best quote: "They're all gonna laugh at you!"

Quintessential teen moment: The dance of the prom king and queen, a swirling moment of euphoria that turns into a bloody nightmare

Yearbook superlative: Least likely to be the life of the party

Required reading: Carrie by Stephen King

Stephen King's 1974 novel (his first to be published) had a tricky birth, rescued from the trash can by a supportive wife and second-guessed by its author until the last minute. As it turns out, the book tapped into something thick and primal: not just adolescent anxiety but the profound disorientation of becoming a woman. Young Carrie (Spacek), of course, develops other attributes as well, and director Brian De Palma (at the peak of his stylishness) makes a meal of her telekinesis. But he never loses sight of the performances, nor King's secret conviction that, despite our main character's strangeness, the real monsters lurk in every high-school hall, laughing and scheming.—Joshua Rothkopf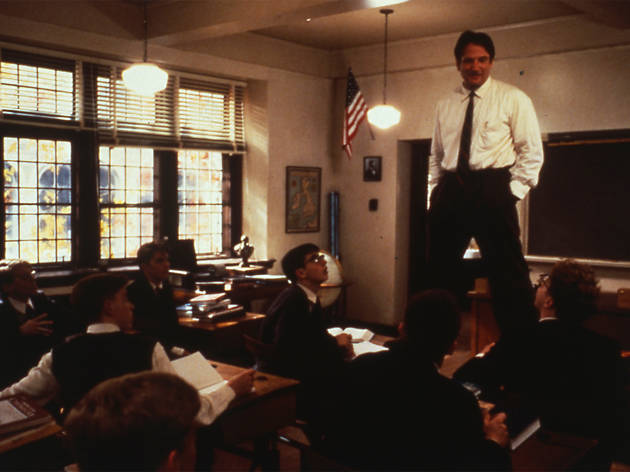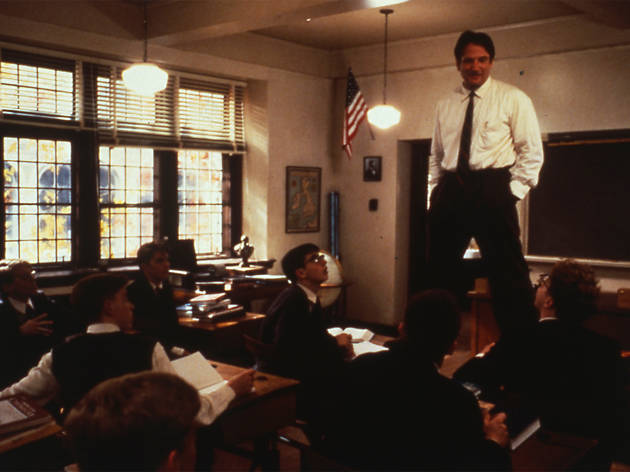 36. Dead Poets Society (1989)
Director: Peter Weir

Cast: Robin Williams, Robert Sean Leonard, Ethan Hawke

Best quote: "Oh captain, my captain."

Quintessential teen moment: When all of Keating's pupils stand on their desks in support of him.

Yearbook superlative: Best use of expensive school fees

This was always a joyous and sad film, but doubly so since the death of Robin Williams. He plays John Keating, an inspirational teacher at ultra-traditional private school Welton Academy in the late 1950s. Keating inspires free thinking in the minds of his all-male pupils, most of whom are already half-programmed to follow in the footsteps of their powerful fathers. The sloganeering—"Carpe diem!"—couldn't be more old-school, but it's hard not to get excited by Keating's energy.—Dave Calhoun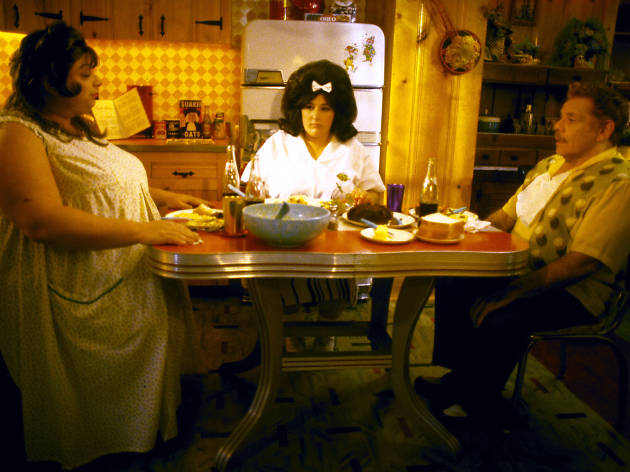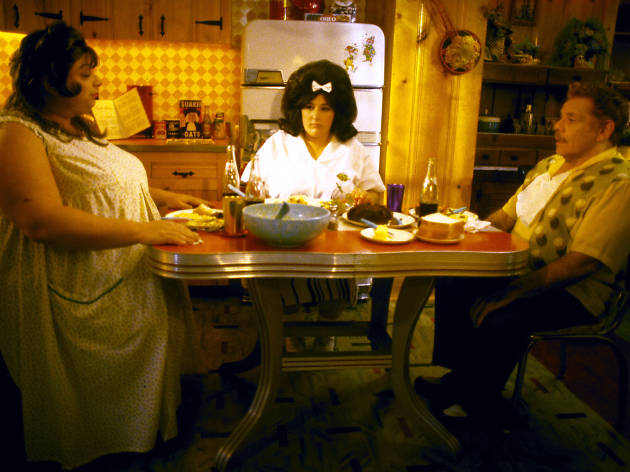 Director: John Waters

Cast: Divine, Ricki Lake, Deborah Harry

Best quote: "Tracy, I have told you about that hair. All ratted up like a teenage Jezebel!"

Quintessential teen moment: Tracy and her mom leave the Hefty Hideaway store for ample women after a makeover dressed to the nines.

Yearbook superlative: Best hair (duh)

It's 1962 and "pleasantly plump" teen Tracy Turnblad (Lake) becomes a star on the Corny Collins dance show, making sworn enemies with its little-miss-perfect star Amber von Tussle (Colleen Fitzpatrick). Along the way, Tracy kickstarts a civil rights campaign. Cult director John Waters' only mainstream hit, Hairspray also happens to be a near-perfect teen movie—sunny, sincere and bouncing with energy. Watch it for a gorgeous performance by Waters' drag queen muse Divine (in his last acting role) playing Tracy's mom in a frumpy polyester housecoat.—Cath Clarke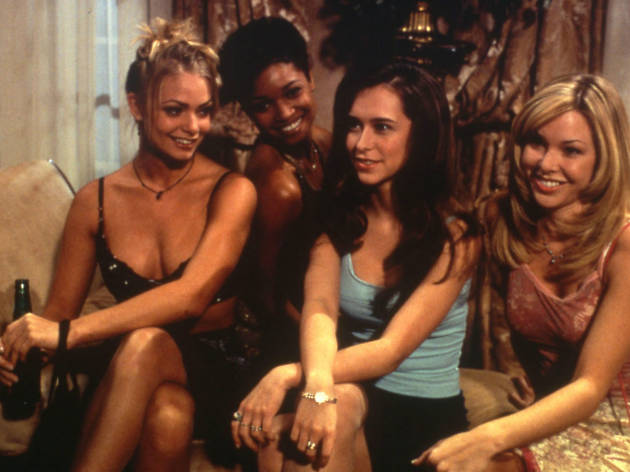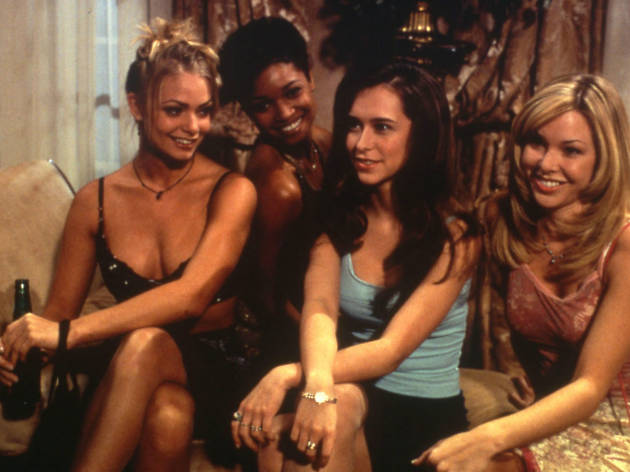 34. Can't Hardly Wait (1998)
Directors: Harry Elfont and Deborah Kaplan

Cast: Jennifer Love Hewitt, Ethan Embry, Charlie Korsmo

Best quote: "I do think there's such a thing as fate. It just works in really fucked up ways sometimes."

Quintessential teen moment: Our hearts melt when popular jock Mike takes the blame for the previous evening's drunken antics, keeping geek William out of trouble. (Though we're not surprised when Mike spurns William in front of his friends the very next morning.)

Yearbook superlative: Most likely to wear shirts... sometimes

From the opening scene chock-full of gossip ("Mike Dexter broke up with Amanda Beckett!") this film rings incredibly true to teenage life. Some characters feel overplayed at first, but let's be real, that's kind of what we were like back in high school. Lovestruck, pre-hipster Preston (an adorably young Embry) finally has the chance to confess his feelings to Amanda (an inexplicably big-haired Hewitt) at the last big party after graduation. Meanwhile, her jock-bro ex Mike tries to convince his friends to dump their girlfriends, while the school nerd plots revenge that goes hilariously awry after one too many beers. Also, we get to see Seth Green lose his virginity in Jncos and rave goggles and Jenna Elfman espouse the film's central message in an angel stripper outfit. So '90s.—Tom Huddleston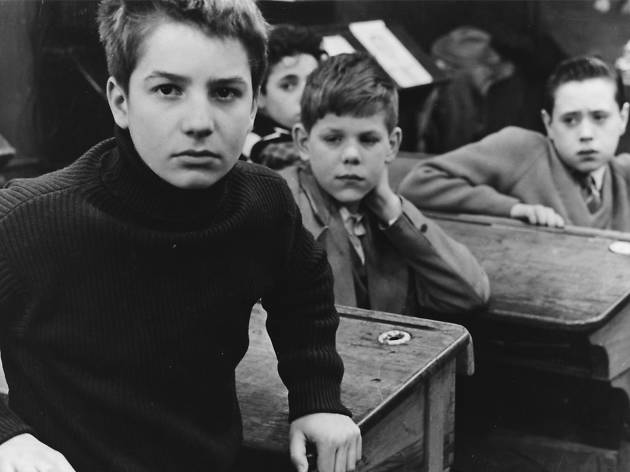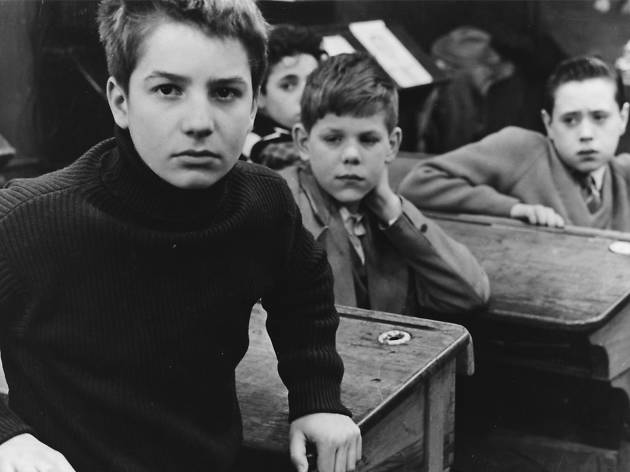 Director:
François Truffaut
Cast:
Jean-Pierre Léaud, Albert Rémy, Claire Maurier
Best quote:
"Oh, I lie now and then, I suppose. Sometimes I'd tell them the truth and they still wouldn't believe me, so I prefer to lie."
Quintessential teen moment:
The famous final scene, as Antoine makes a break for it, running away from reform school. Zoom to a freeze-frame on a beach.
Yearbook superlative:
Most likely to become a world famous director
François Truffaut picked a winner when he cast 14-year-old Jean-Pierre Léaud in the role of a delinquent teenager neglected by his parents in his intense and beautiful autobiographical debut.
Watching Léaud audition
, cocky and charismatic, you can see exactly why Truffaut went for him.
The 400 Blows
is a great film about what it feels like to be a teenager—at war with your parents, misunderstood by your teachers and the rest of the world. Léaud went on to star in three more films about the same character as he aged.—
Cath Clarke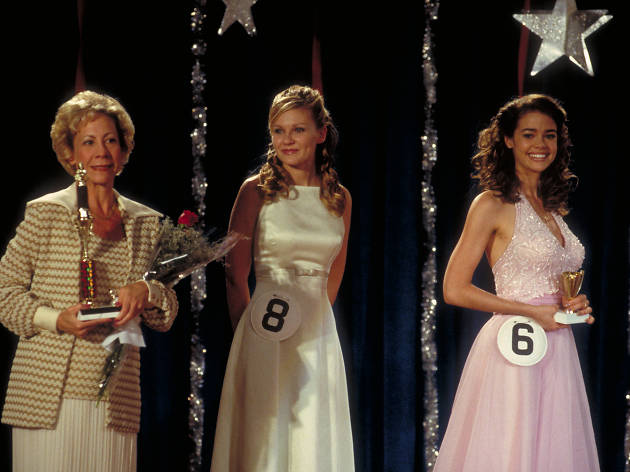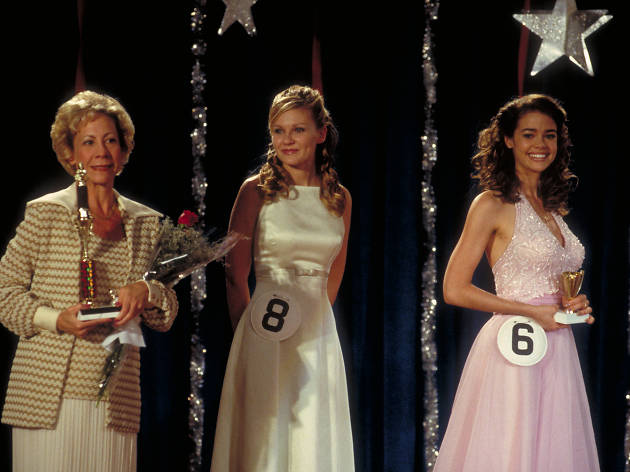 32. Drop Dead Gorgeous (1999)
Director: Michael Patrick Jann

Cast: Kirsten Dunst, Denise Richards, Ellen Barkin

Best quote: "I'd have good strong roots in a town like Mt. Rose, a solid Christian trunk, and long, leafy branches to provide shade for handicapped kids on a hot summer day."

Quintessential teen moment: In a routine that depicts each girl as a national monument, the freshly painted stepstools used as props leave the girls covered in blue paint as they twirl and high kick in a cringe-inducing, choreographed dance.

Yearbook superlative: Most likely to wind up living in a trailer park

Drop Dead Gorgeous may have been universally panned after its 1999 release, but this mockumentary about a group of Minnesota high-schoolers competing in the Mount Rose American Teen Princess Pageant has achieved cult-classic status since. The reason: its deliciously black humor, small-town antics and Allison Janney's brilliant portrayal of the chain-smoking Loretta, who guides her friend's daughter, Amber Atkins (Dunst), throughout the rigged pageant process. Sure, the macabre events that pick off contestants one by one are pretty ridiculous—exploding tractors, falling stage lights, seafood poisoning—but it's the underlying naiveté of Atkins and the "you betchas" and "doncha knows" peppering the Minnesota folks' cheery dialect that make this film at once sobering and hilarious.—Erin Kuschner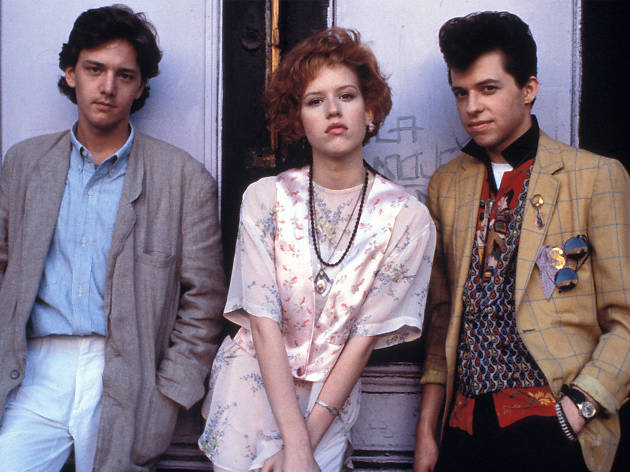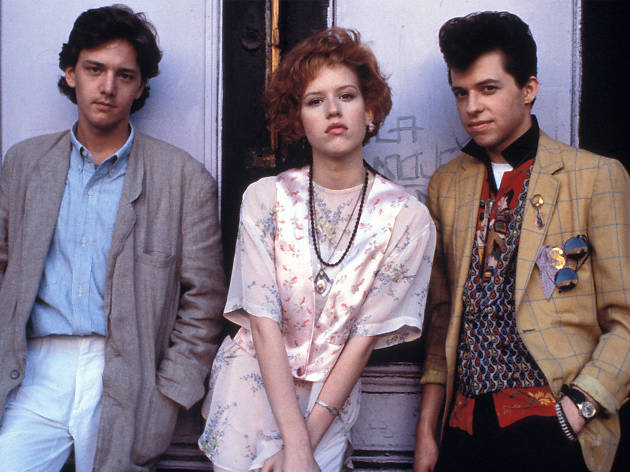 31. Pretty in Pink (1986)
Director: Howard Deutch

Cast: Molly Ringwald, Jon Cryer, Harry Dean Stanton

Best quote: "I just want them to know that they didn't break me."

Quintessential teen moment: Rocking his spasmodic dance moves and Memphis 'tude, Duckie lip-synchs to Otis Redding's "Try a Little Tenderness."

Yearbook superlative: Most likely to make their own clothes

It's a mark of John Hughes's massive influence that this most "Hughesian" of teen movies wasn't even directed by him. It did, however, come from his pen and starred Ringwald, the auteur's muse from Sixteen Candles and The Breakfast Club. Moreover, Pretty in Pink remains one of the most intimately bruising efforts to emerge from the Brat Pack movement, solidifying such essential components as the wacky best friend (Cryer), the douchebag boyfriend (Andrew McCarthy) and the sweetly supportive dad (Stanton) who helps out with the prom dress. Oh, and it features the best soundtrack in movie history, turning an angsty generation on to the Psychedelic Furs and Orchestral Manoeuvres in the Dark.—Joshua Rothkopf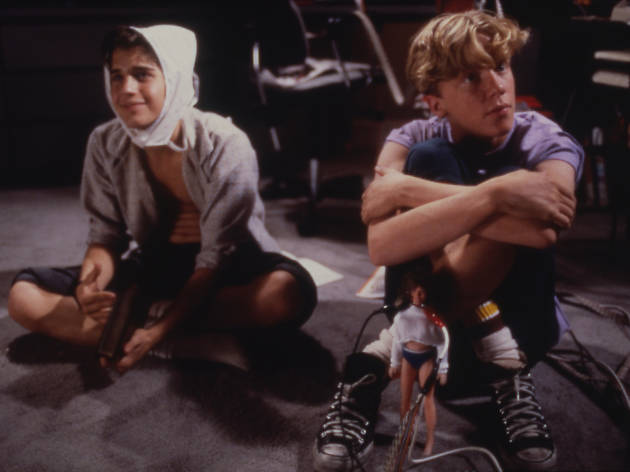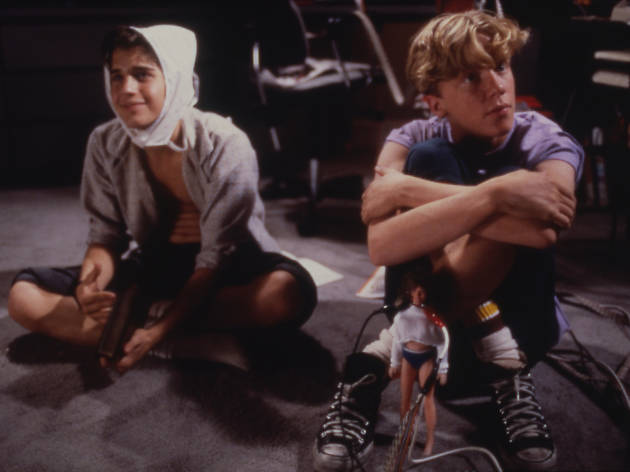 Director: John Hughes

Cast: Anthony Michael Hall, Ilan Mitchell-Smith, Kelly LeBrock

Best quote: "Gimme da keys! Gimme da keys!"

Quintessential teen moment: Postapocalyptic mutants crash the climactic house party and rampage Wyatt's family manse on motorcycles.

Yearbook superlative: Most likely to have a tech startup and a midlife crisis at 25

Required reading: Weird Science by EC Comics

Two horny dweebs, Gary (Hall) and Wyatt (it doesn't matter) play Frankenstein and create a leggy D-cup supermodel with spank mag clippings, computers and black magic. Of course, Lisa (LeBrock) turns out to be as much monster as sexpot genie, though she does educate the boys in the bewitching powers of electric blues, showering and sports cars. Lesson: Being a nerd isn't so hard when you're rich. Bill Paxton steals scenes as older brother Chet—but hey, he always shines as a mouthy dickhead.—Brent DiCrescenzo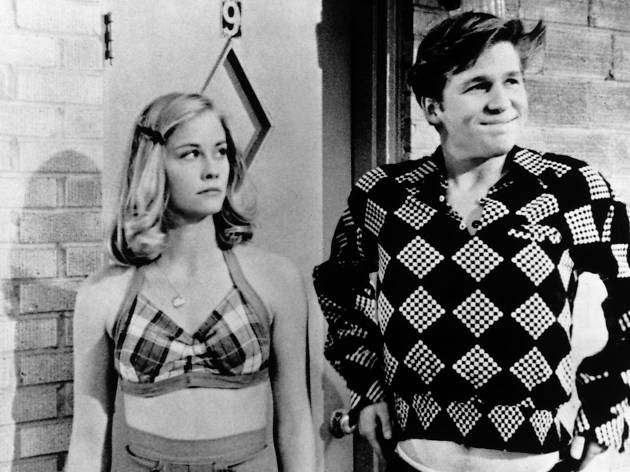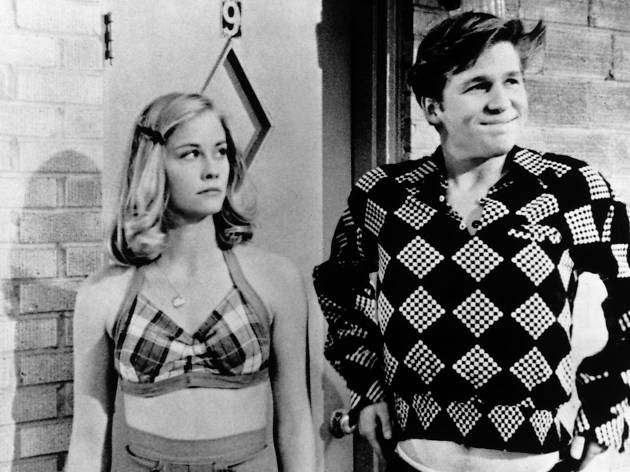 29. The Last Picture Show (1971)
Director: Peter Bogdanovich

Cast: Timothy Bottoms, Jeff Bridges, Cybill Shepherd

Best quote: "I'll see you in a year or two if I don't get shot."

Quintessential teen moment: Sam the Lion's wistful tale of his own adolescent indiscretions is one of the great scenes in movie history.

Yearbook superlative: Most likely to remind you of the fragility of youth

The saddest, loveliest film on our list—hell, one of the saddest, loveliest movies ever made—Peter Bogdanovich's aching monochrome melodrama follows three high school friends as they kick around their small Texas town over a long, windswept summer. Many films treat the passage into adulthood with bittersweet ambivalence; Bogdanovich views it with utter horror, even outright anger. These kids may be listless and miserable now, but wait until they turn into their desperate, lonely, irrevocably fucked-up parents.—Tom Huddleston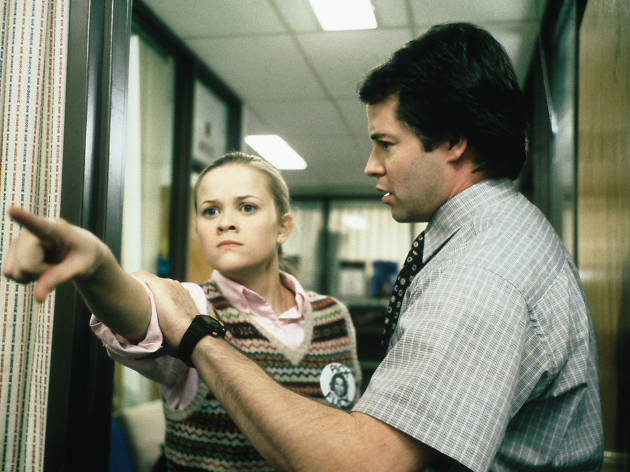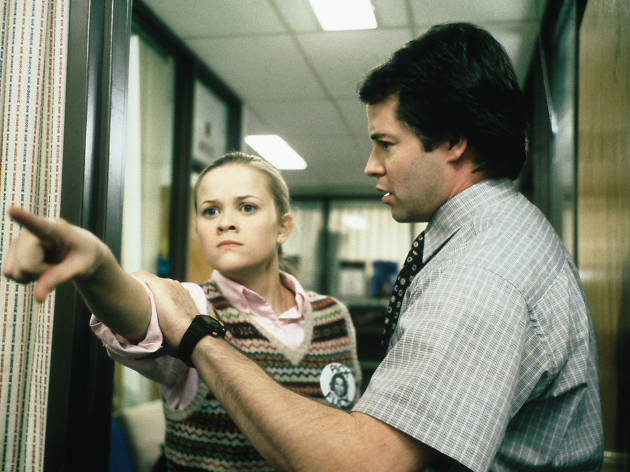 Director: Alexander Payne

Cast: Matthew Broderick, Reese Witherspoon, Chris Klein

Best quote: "It's like my mom says, the weak are always trying to sabotage the strong."

Quintessential teen moment: Tracy bunny-hops through the hall with pure glee when she finds out she's won the election.

Yearbook superlative: Most likely to become president

Required reading: Election by Tom Perrotta

Anyone who has ever been to high school will have met a Tracy Flick—the kind of girl with her hand obnoxiously stuck in the air during class, a know-it-all overachiever elected to every school committee. Witherspoon, then 22, secretly enrolled in high school before playing Tracy in Alexander Payne's brilliant satire. Broderick (Ferris Bueller himself, all grown up) plays Mr. McAllister, the high school teacher irritated and obsessed by Tracy, who is running unopposed for president of the student body. But Tracy is not quite the Little Miss Prim she makes out to be; she had an affair with Mr. McAllister's best friend and colleague Dave Novotny, a year earlier. Now all Mr. McAllister needs to do is bring her down a notch or two. Hilarious.—Cath Clarke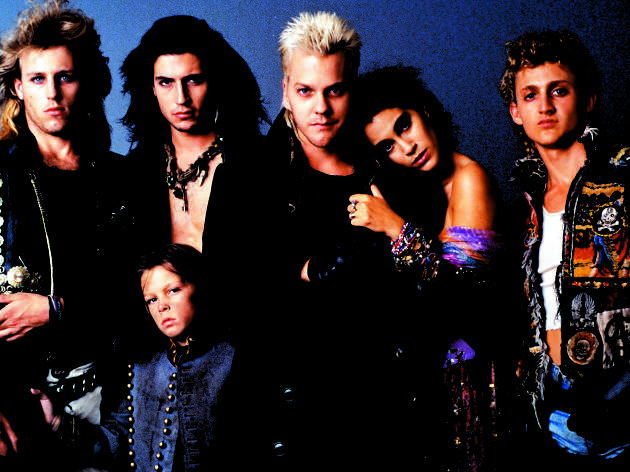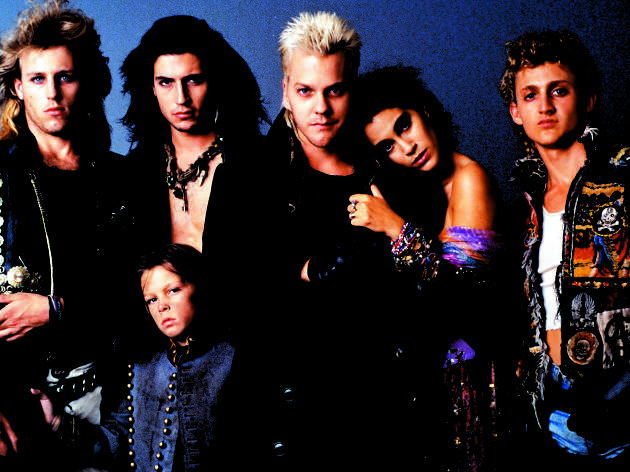 Director: Joel Schumacher

Cast: Jason Patric, Corey Haim, Dianne Wiest

Best quote: "Death by stereo!"

Quintessential teen moment: Michael hangs from a bridge with David, as a train rumbles overhead, before letting go and falling into a chasm filled with mist.

Yearbook superlative: Most likely to leave a Jim Morrison quote in the yearbook

Vampirism has always been a metaphor for sexual awakening, so why did it take so long to set Dracula in puberty? Here the fog and gloom of Romania and London are replaced with the sunset haze of Santa Cruz, California, set aglow by Joel Schumacher's camp eroticism and MTV sheen. The film kickstarted the era of the Two Coreys, Haim and Feldman, who would turn out to be the real life Lost Boys, sucked dry by Hollywood. Feldman became a budget Hugh Hefner in the Valley, while Haim's body finally gave out after decades of abuse. You only get to live forever in the movies.—Brent DiCrescenzo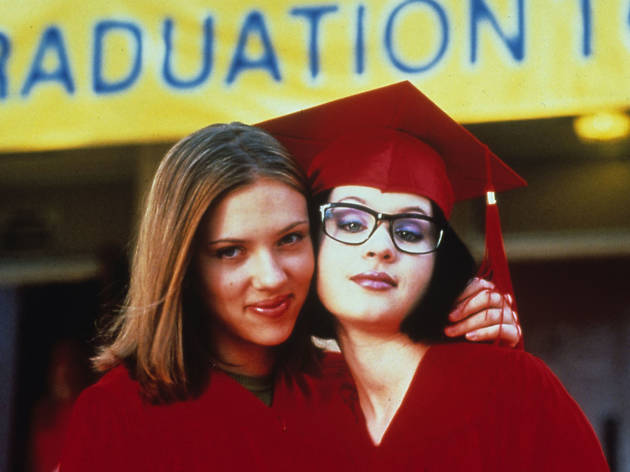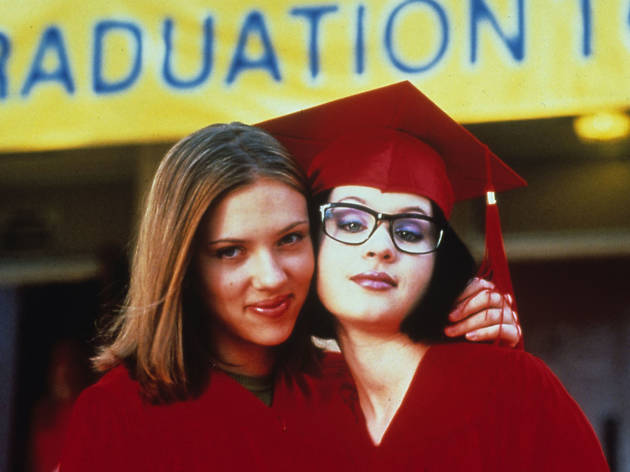 Director: Terry Zwigoff

Cast: Steve Buscemi, Thora Birch, Scarlett Johansson

Best quote: "This is so bad it's gone past good and back to bad again."

Quintessential teen moment: Enid and Seymour head to a sports bar for some authentic blues and are subjected to the white boys of Blues Hammer howling, "Pickin' cotton all day long!"

Yearbook superlative: Most likely to not come to any reunions

Required reading: Ghost World by Daniel Clowes

Rebecca (Johansson) and Enid (Birch) observe adults as zoo animals, sad creatures of habit: Seymour (Buscemi) and his blues music, the coffee shop asshole in the wheelchair Googling answers to daily trivia questions for free drinks. Thing is, Rebecca and Enid are not visitors to the zoo so much as wild zebras well aware that they, too, are doomed to a life behind bars. Enid attempts to sell off her childhood totems in a yard sale but can't bear the emotional strain. Eventually, she gives in to the oblivion of maturity, like an old Skip James record at the end of its A-side, circling in an endless loop.—Brent DiCrescenzo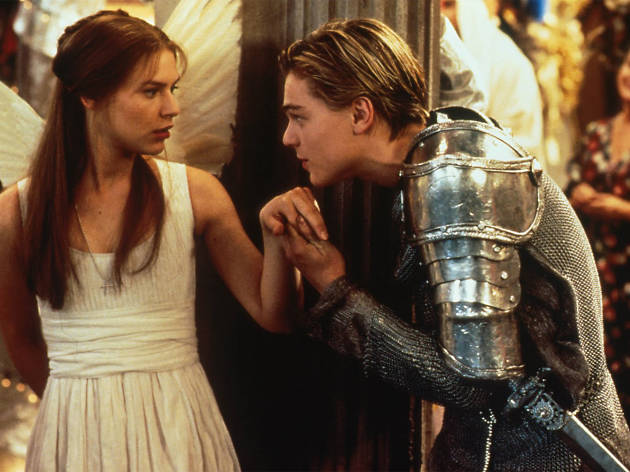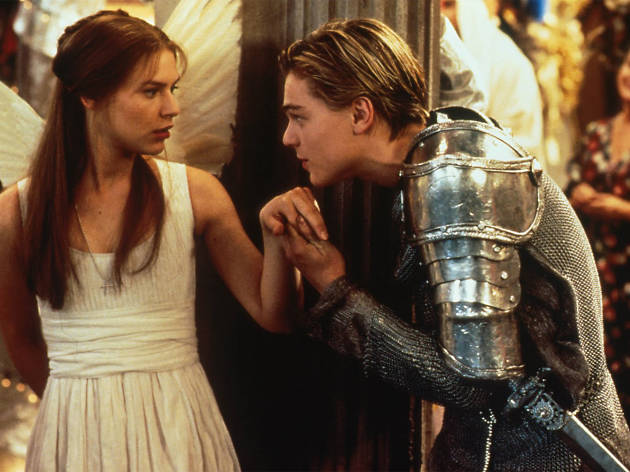 25. Romeo + Juliet (1996)
Director: Baz Luhrmann

Cast: Leonardo DiCaprio, Claire Danes, John Leguizamo

Best quote: "Peace? Peace... I hate the word. As I hate hell, and all Montagues."

Quintessential teen moment: Any of the lovers' stolen kisses—though the funeral scene, with its plethora of candles and neon crosses, is pretty spectacular.

Yearbook superlative: Least likely to make it to Mantua

Required reading: Romeo & Juliet by William Shakespeare

Leave it to Luhrmann to make Shakespeare cool in the eyes of every high school kid in America. The fact that he pulled it off while keeping the original dialogue intact is almost as impressive as the film's soundtrack, which we still can't get enough of. In this gritty, colorful take on Shakespeare's best-known play, Leo's voice continually cracks in a way that reminds us he's just a kid—a kid holding a pistol stamped "RAPIER" who's about to murder his new wife's cousin. Shit got real at a young age back in Will's day, and though most fans of this film can't totally relate to the drama, they can most definitely relate to acting dramatic. When you're a teenager everything feels like love and hate, black and white, life and death. And teenagers loved this movie to death.—Kate Wertheimer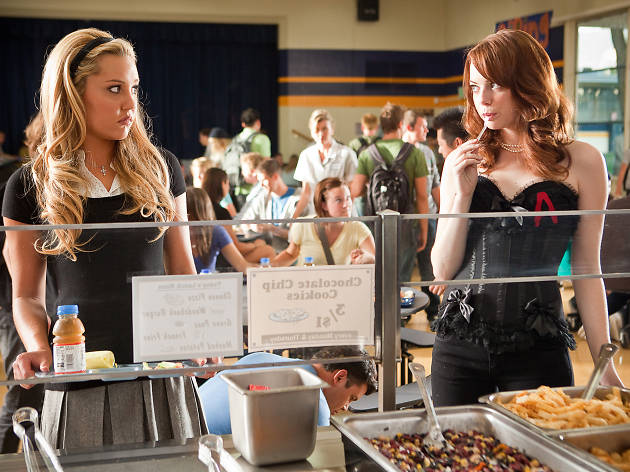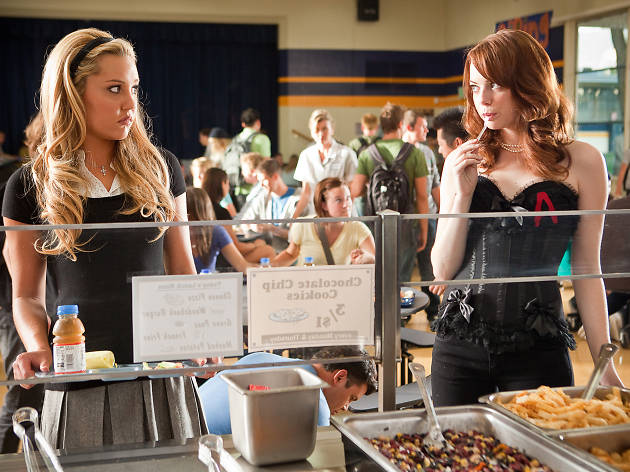 Director: Will Gluck

Cast: Emma Stone, Penn Badgely, Amanda Bynes

Best quote: "I don't know what your generation's fascination is with documenting your every thought, but I can assure you, they're not all diamonds."

Quintessential teen moment: Olive's post-vampy makeover strutting through the halls. With her shades on and chest out, the boys melt like butter.

Yearbook superlative: Most wholesome use of a video camera by a high-school student

Required reading: The Scarlet Letter by Nathaniel Hawthorne

After lying to her big-mouthed best friend about losing her virginity to a college guy, high-school student Olive Penderghast (Stone) finds herself the subject of classroom gossip—she's branded "depraved" by the resident Christian group and a "dirty skank" by pretty much everyone else. But instead of laying low, Olive embraces her new reputation: she splurges on a Wonderbra and, taking inspiration from her English lessons on Nathaniel Hawthorne's The Scarlet Letter, emblazons a large red "A" (you know, for adulterer) on her chest. But when her promiscuous reputation starts to sully plans with her clean-cut crush, the truth just has to come out. Via a live video stream on the internet, natch. Kids today…—Elizabeth Darke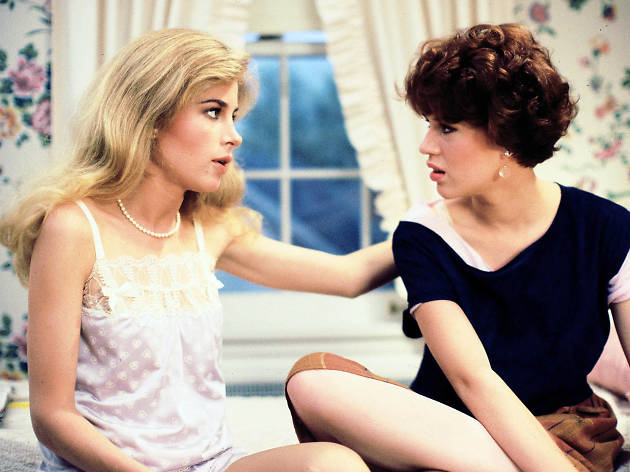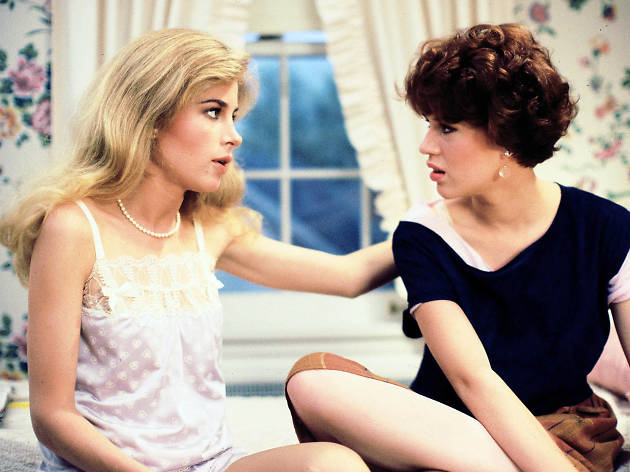 23. Sixteen Candles (1984)
Director: John Hughes

Cast: Molly Ringwald, Anthony Michael Hall, Justin Henry

Best quote: "I can't believe this, they fucking forgot my birthday!"

Quintessential teen moment: The last scene, of course. Jake gives Samantha a pink cake lit with sixteen candles and asks her to make a wish; she replies that it's already come true.

Yearbook superlative: Best reason to want to turn sixteen all over again

The directorial debut of '80s teen movie master John Hughes, this film was pretty much destined to be a classic. It's Samantha's (Ringwald) sixteenth birthday, and she slowly realizes that her entire family has forgotten her special day. Meanwhile, she obsesses over Jake Ryan (Michael Schoeffling), the most popular senior in high school, and is stalked by "the Geek," (Hall) self-proclaimed leader of the nerds. Samantha and the Geek eventually open up to each other about their insecurities, forming a sort of friendship. And while Samantha's day is flawed with typical teenage embarrassments, it ends on a high note blowing out candles with Jake, the guy she thought "didn't even know she existed".—Ramona Saviss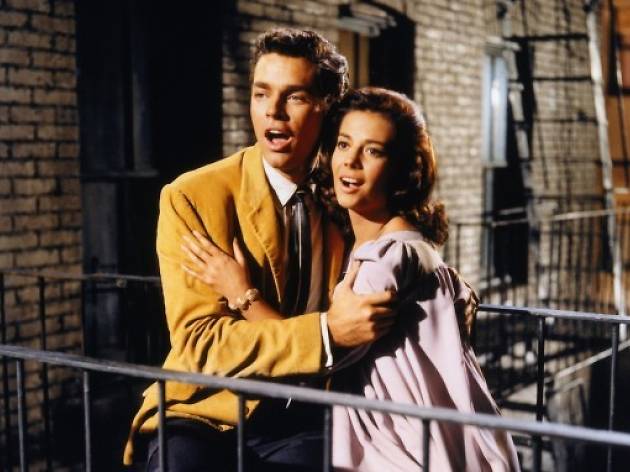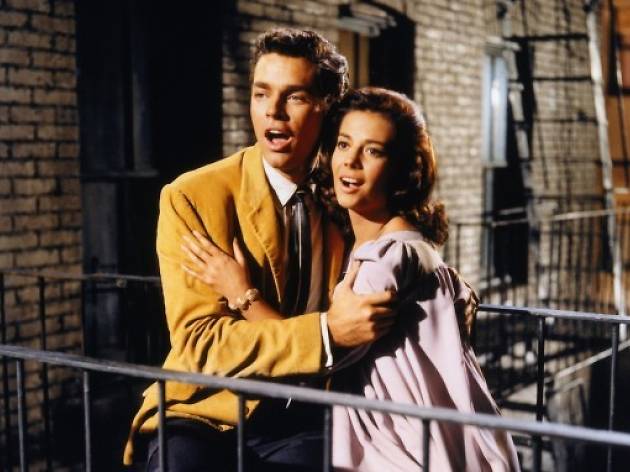 22. West Side Story (1961)
Director: Jerome Robbins, Robert Wise

Cast: Natalie Wood, George Chakiris, Richard Beymer

Best quote: "When do you kids stop? You make this world lousy."

Quintessential teen moment: "America." A knockout showtune accompanied by the some of the best choreography you'll ever see on screen.

Yearbook superlative: Most likey to end in tears

Required reading: Romeo & Juliet by William Shakespeare

If you've forgotten what it was like to be sixteen, full to bursting with anger and love, watch West Side Story. Before it was a film, it was a Broadway musical by Leonard Bernstein and Stephen Sondheim, updating Shakespeare's Romeo and Juliet to the mean streets of New York. Rival Montagues and Capulets are now warring street gangs—the Jets and the Sharks. The world hasn't done these kids any favors, and they take it out on each other. Our star-crossed lovers are Maria (Wood), the sister of Shark leader Bernardo, and Tony (Beymer), the ex-leader of the Jets.—Cath Clarke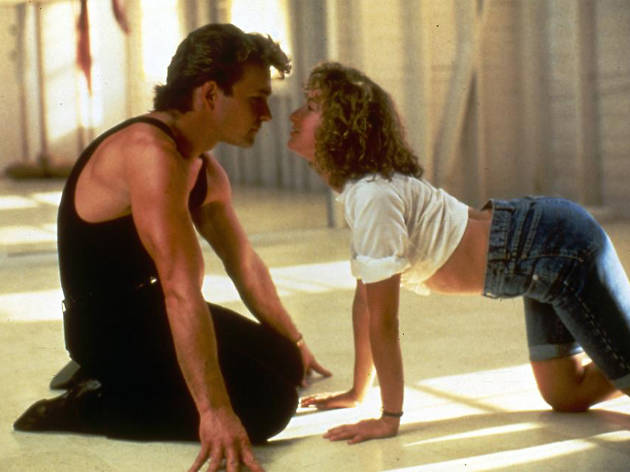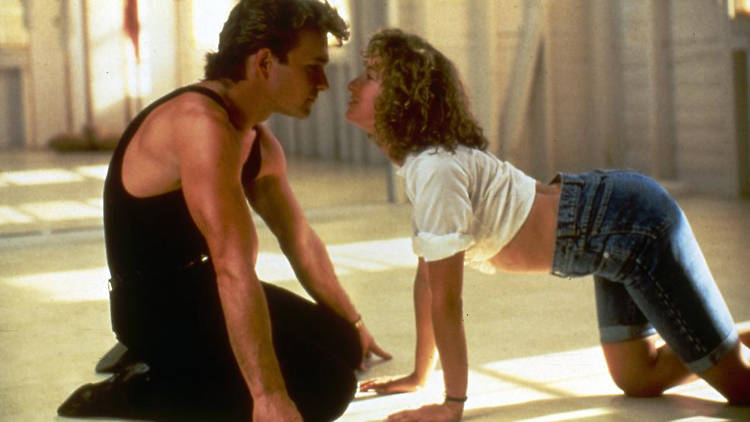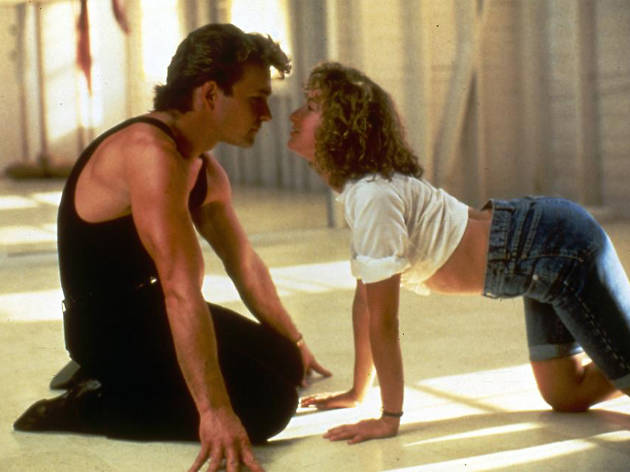 Director: Emile Ardolino

Cast: Patrick Swayze, Jennifer Grey, Jerry Orbach

Best quote: "Nobody puts Baby in the corner."

Quintessential teen moment: Baby and Johnny's sensuous rendition of "Lover Boy," before it's rudely interrupted by the boss-man's bratty son.

Yearbook superlative: Most likely to make you sign up for dance lessons

You're on the cusp of adulthood. You lie to your family, you learn how to (dirty) dance, you carry a watermelon. And at some point, you realize that your parents aren't always right. It's a startling blow, though less so when you have the sweaty, muscly arms of Patrick Swayze to fall into. Dirty Dancing is a swoonworthy coming-of-age tale (granted, more so for the ladies), rewarding the growing pains of doing the right thing with sexy, sexy dance moves and a first love so drenched in summertime nostalgia that we might roll our eyes—if we weren't already crying.—Kate Wertheimer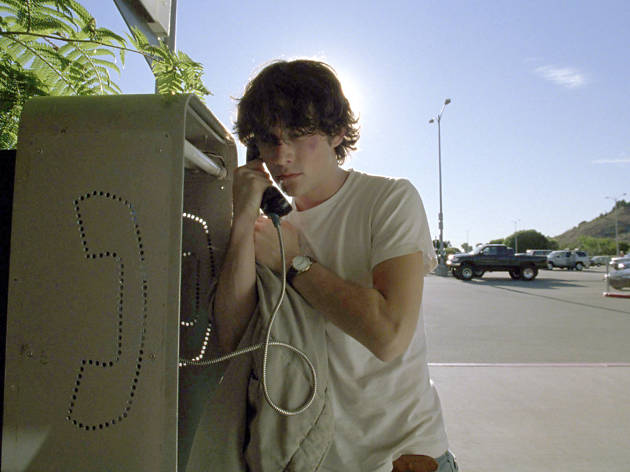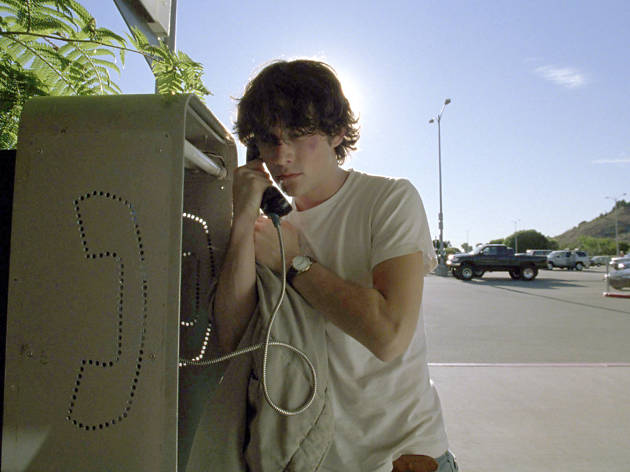 Director: Rian Johnson

Cast: Joseph Gordon-Levitt, Lukas Haas, Emilie de Ravin

Best quote: "If you have a disciplinary issue with me, write me up or suspend me and I'll see you at the parent conference."

Quintessential teen moment: Brendan and "The Pin" come face to face. In a darkly comic twist they're exchanging murderous glances at the criminal mastermind's kitchen table while his unwitting mother serves them breakfast.

Yearbook superlative: Most likely to make you look up the definition of neo-noir

A contemporary high-school-set film noir sounds like a twelfth grader's film studies experiment gone wrong, but Rian Johnson's debut delivers a surprising take on school life. Teenage gumshoe Brendan (Gordon-Levitt) goes on a hunt for the killer of his ex-girlfriend Emily (de Ravin) after her body is discovered abandoned—a victim of falling in with the wrong crowd. The noir backdrop magnifies the normally mundane events of day-to-day high school life: notes passed in class become vital clues, the whispered rumors about who's dating who create a web of suspects and the class drug dealer becomes a megalomaniacal kingpin who runs his empire from his mom's basement. Like your school days but much cooler and twice as deadly.—Roman Tagoe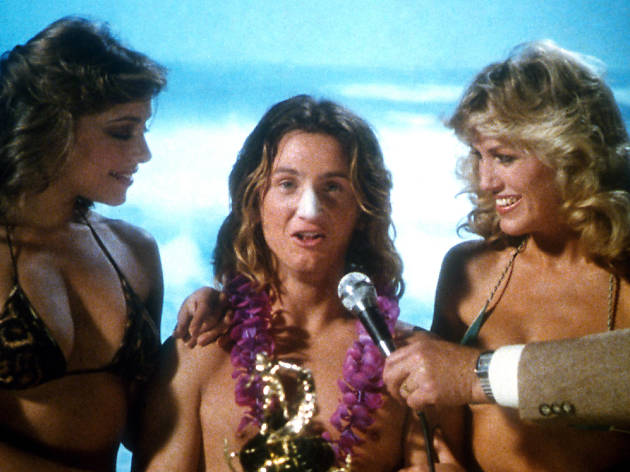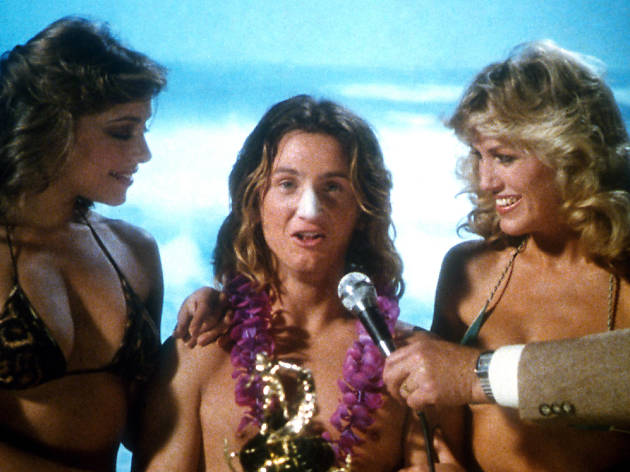 19. Fast Times at Ridgemont High (1982)
Director: Amy Heckerling

Cast: Jennifer Jason Leigh, Judge Reinhold, Sean Penn

Best quote: "What are you people? On dope?"

Quintessential teen moment: Too many good ones, but let's go with Stacy's nervous trip to the "Point," leaving her virginity behind.

Yearbook superlative: Most likely to ride a tubular wave and/or jam with the Stones

A groundbreaking slice of SoCal teenage life, this comedy has its genesis in the fertile mind of Cameron Crowe, who, in his early 20s, went undercover in a San Diego high school to research a book. But give credit to director Amy Heckerling, whose warm instincts softened what might have been scary. The men are pigs, jacking off in bathrooms and stealing their best friends' girls, while the women—especially an achingly vulnerable Jason Leigh—have tricky inductions into the rituals of dating and sex. But somehow it all feels tender, and Penn's baked Jeff Spicoli made the actor immortal.—Joshua Rothkopf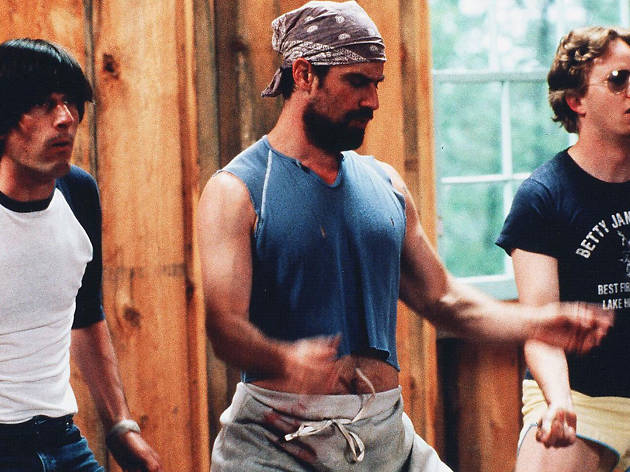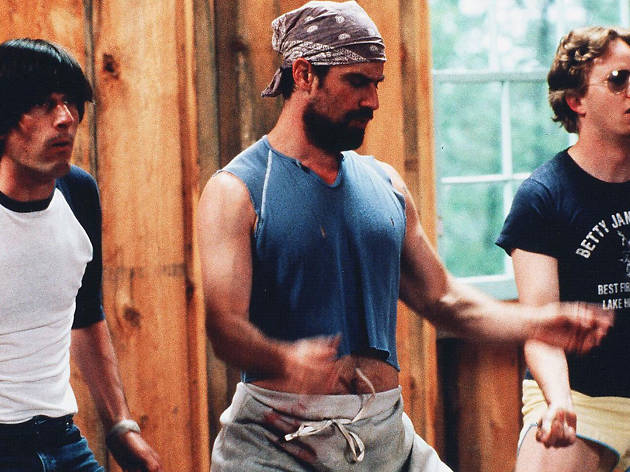 18. Wet Hot American Summer (2001)
Director: David Wain

Cast: Janeane Garofalo, Michael Showalter, Paul Rudd

Best quote: "McKinley, there are some lower campers stuck in the obstacle course. I meant to tell you about that yesterday, but could you get to it now?"

Quintessential teen moment: As dawn breaks on the last day of camp, boys and girls run back to their respective bunks after a night of heavy petting, while camp director Beth watches from her porch steps ineffectually scolding them for being out of bed.

Yearbook superlative: Best cameo by a talking can of vegetables

A campy film about summer camp from the masterminds behind Stella and The State, Wet Hot preys on every stereotype without any of its jokes feeling rote—they're all too goddamn weird. It's the last day of Camp Firewood in 1981, and the counselors (played by greats such as Garofalo, Rudd, Showalter, Amy Poehler and Elizabeth Banks) must navigate love triangles, runaway rafts, a doomed talent show and a quick trip (literally) to town. It's an irreverent, high-spirited spoof that's insanely quotable and intentionally absurd, a cult classic that resonates with lovers of a very specific type of humor. Now if you'll excuse us, we're gonna go fondle our sweaters.—Kate Wertheimer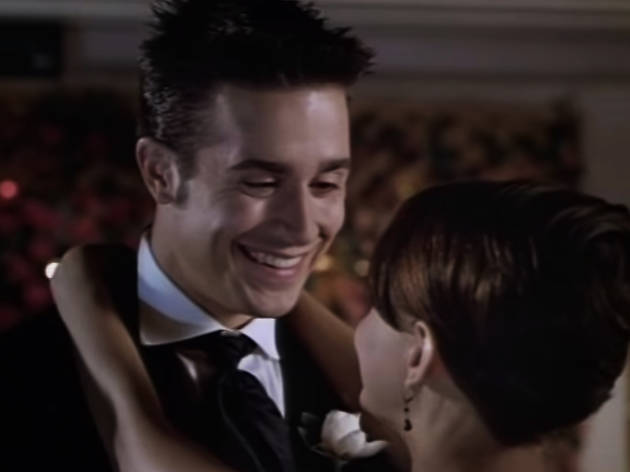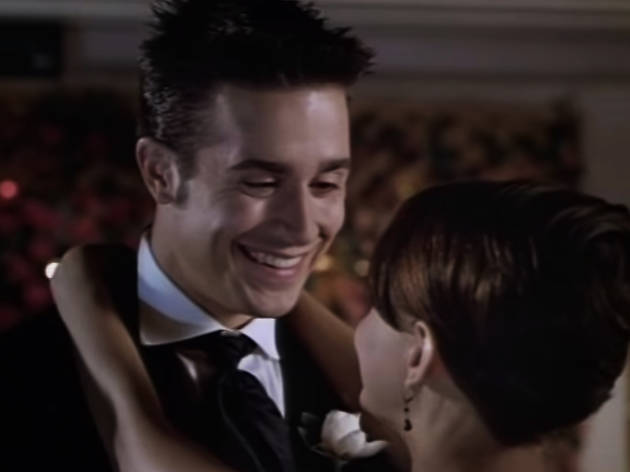 17. She's All That (1999)
Director: Robert Iscove

Cast: Freddie Prinze Jr., Rachel Leigh Cook, Paul Walker

Best quote: "I feel just like Julia Roberts in Pretty Woman. You know, except for the whole hooker thing."

Quintessential teen moment: When Laney's glam makeover is revealed (Soundtrack: Sixpence None The Richer's "Kiss Me," obvs.)

Yearbook superlative: Best unexpected choreographed dance sequence

Required reading: Pygmalion by George Bernard Shaw

She's All That is the archetypal teen makeover movie. Jock Zack (Prinze Jr.) bets his friends that he can transform art nerd Laney Boggs (Cook) into prom queen. While at first it seems "impossible"—she wears glasses and has a weird name!—it turns out Laney's actually super hot, and Zack soon falls in love. On the surface the plot's a bit shallow, but sassy female characters, bully takedowns (the legendary pubey-pizza scene) and Zack's hidden heart-of-gold give it backbone. Plus, let's not forget the cameo from Usher as the school radio DJ: "dissed and dismissed."—Kate Lloyd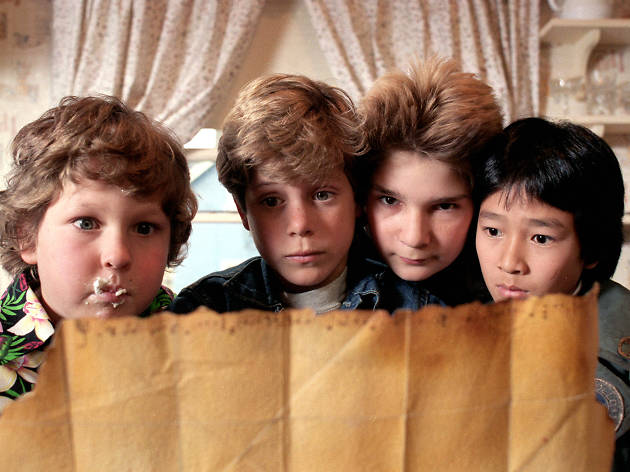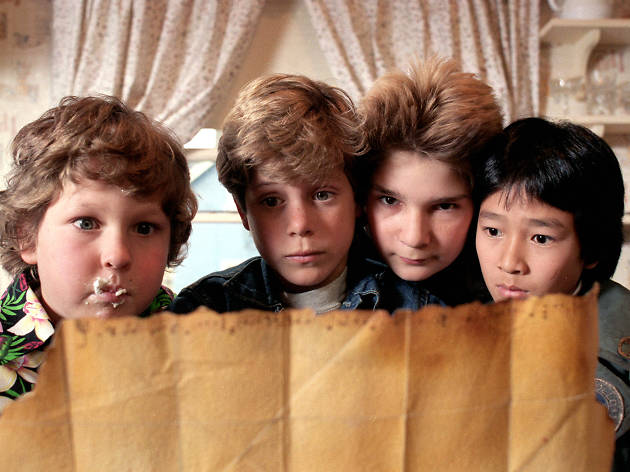 Director: Richard Donner

Cast: Sean Astin, Corey Feldman, Josh Brolin

Best quote: "It's our time down here! That's all over the second we ride up Troy's bucket."

Quintessential teen moment: Too many to mention, but the dead-guy-in-a-freezer scene is uniquely worrying.

Yearbook superlative: Most likely to assist in your efforts to order heroin and sex toys in Spanish

Yes, it's shouty. Yes, it's sentimental. Yes, it's dubious in its treatment of fat kids and the mentally ill. But it's just so darn enjoyable. Produced by Steven Spielberg from his own story idea, this suburban adventure is—for better or worse—far more spiky, foulmouthed and aggressive than his own comparatively sedate output. A handful of scenes have become classics: Chunk's (Jeff Cohen) confession was lifted wholesale by Tyrion Lannister in Game of Thrones, Feldman's taunting of the Spanish housekeeper is gruesomely wonderful, and the first appearance of the pirate ship is a moment of priceless pop-movie magic.—Tom Huddleston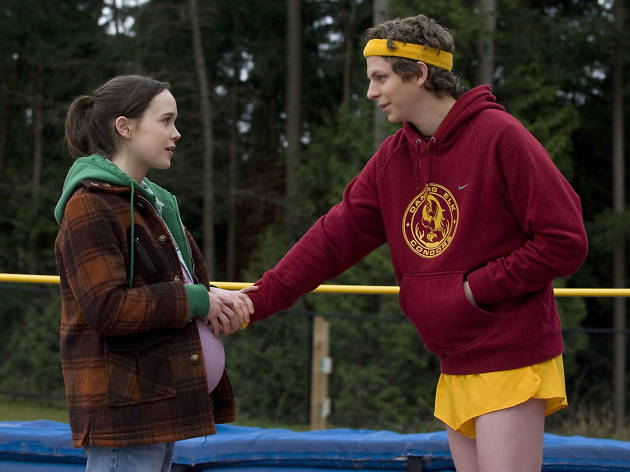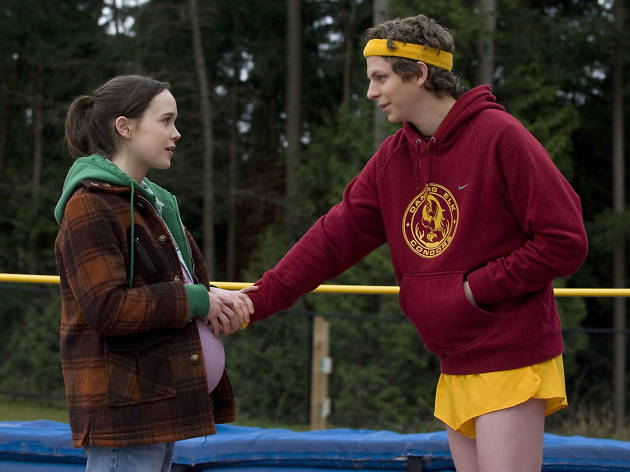 Director: Jason Reitman

Cast: Ellen Page, Michael Cera, Jennifer Garner

Best quote: "I mean Zeus had tons of lays but I'm pretty sure Juno was his only wife. And apparently she was supposed to be super beautiful but really mean, like Diana Ross."

Quintessential teen moment: Juno's trip to the abortion clinic that doesn't go according to plan because Su-Yin informs her that babies have fingernails.

Yearbook superlative: Most likely to call you on a hamburger phone

Is Juno the most grown up teen movie ever made? You'd think a film about a 16-year-old getting pregnant would be packed with underage angst, but instead we watch a mumbling indie kid (Page) deal with the emotional turmoil of the couple (Garner and Jason Bateman) who will be adopting the product of her bump after she replied to their ad in the PennySaver personals. The heavy storyline is brightly packaged alongside a perky alternative soundtrack, wit-a-minute script and quirky characters who you can't help but warm to.—Ashleigh Arnott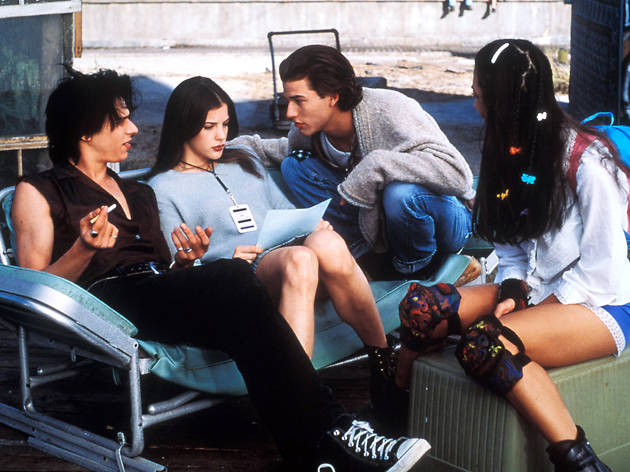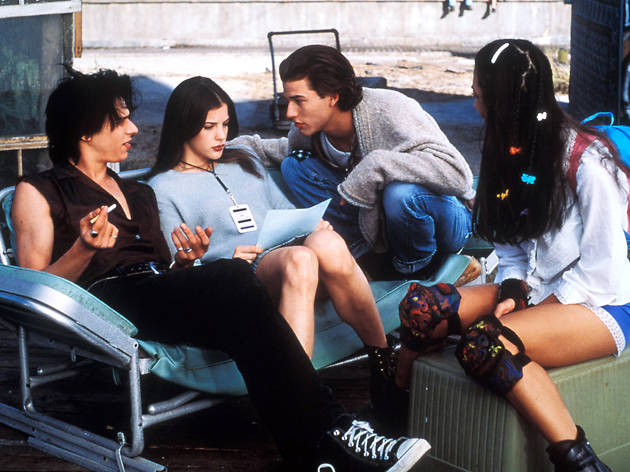 14. Empire Records (1995)
Director: Allan Moyle

Cast: Anthony LaPaglia, Liv Tyler, Ethan Embry

Best quote: "We mustn't dwell. No, not today. We can't. Not on Rex Manning day!"

Quintessential teen moment: The sexy Rex Manning "Say No More" video

Yearbook superlative: Best faux funeral

Empire Records will make you want to quit your job and go to work in an independent record shop (unless you already do). Where else would a failed robbery, fake funeral, sleazy rock star book signing, love declaration, attempted corporate takeover and redemption party all take place in under 24 hours? Spend a day with the lovable freaks who work in Empire Records in 1990s Delaware and you'll soon be well acquainted with their loves, hopes, drug addictions, inner demons and stoned fantasies as you follow their fight against the man and their struggle to save the Empire from becoming a corporate Music Town.—Sonya Barber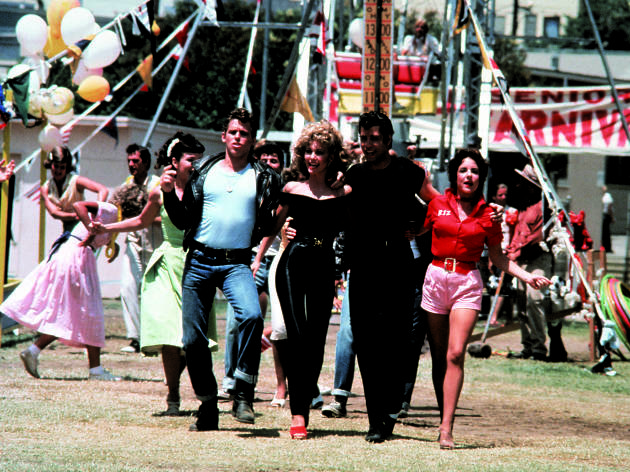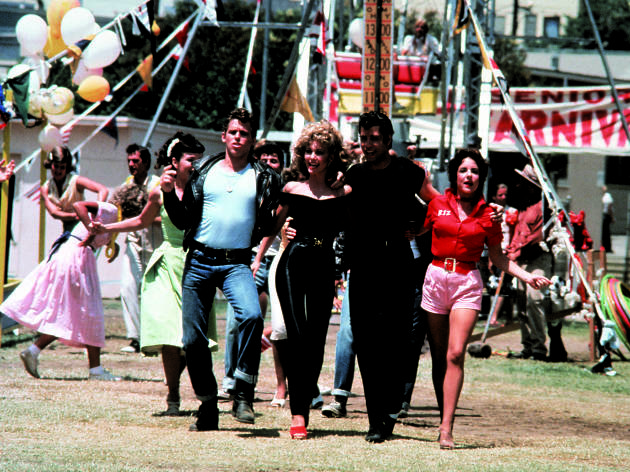 Director: Randal Kleiser

Cast: Olivia Newton-John, John Travolta, Stockard Channing

Best quote: "Okay cats, throw your mittens around your kittens and away we go!"

Quintessential teen moment: The National Bandstand dance contest, with choreographed dress/hip shaking to the Hand Jive, followed by some choreographed blue mooning.

Yearbook superlative: Best theme song

Danny (Travolta) and Sandy (Newton-John) meet the summer before senior year and it's love at first frolic. But when the two are unexpectedly reunited at high school—straight-edge Sandra trying to keep up with the Pink Ladies and greaser Danny trying to keep up his image with the T-Birds—things get a little awkward. Not to mention that Frenchy (Didi Conn) is a beauty-school dropout, Rizzo (a pitch-perfect Channing) might be pregnant and Kenickie's (Jeff Conaway) ride, Greased Lightning, needs gearing up for the big drag race with rival gang the Scorpions. Can the gang sort things out before graduation? We'll give you one guess.—Kate Wertheimer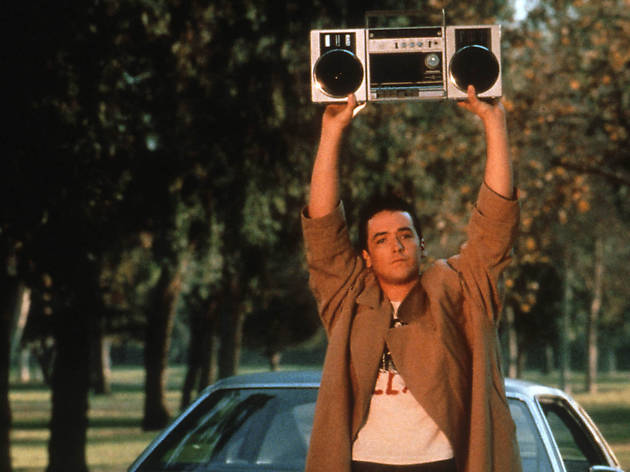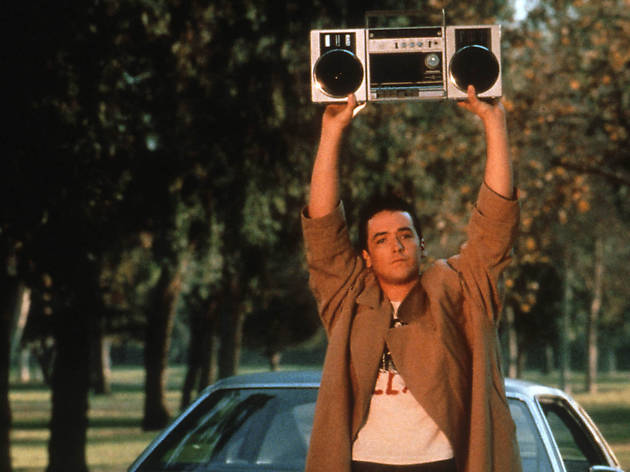 Director: Cameron Crowe

Cast: John Cusack, Ione Skye, John Mahoney

Best quote: "I gave her my heart and she gave me a pen."

Quintessential teen moment: There's a reason the boombox-on-the-shoulder scene has become a romcom staple.

Yearbook superlative: Most likely to make you enjoy Peter Gabriel, for about four minutes

Taking the John Hughes template of well-to-do high-schoolers engaged in heartfelt romantic entanglements and adding a heavy dash of real-world emotional depth, Say Anything marked the directorial debut of former Rolling Stone journalist Cameron Crowe. Cusack plays one of teen moviedom's unlikeliest heroes, Lloyd Dobler, a trenchcoated, kickboxing-obsessed outsider whose tentative affair with prissy-but-well-meaning rich girl Diane Court (Skye) turns into a rollercoaster of adolescent angst.—Tom Huddleston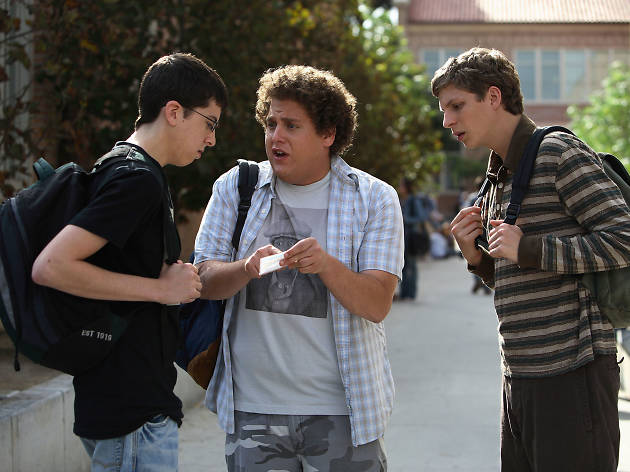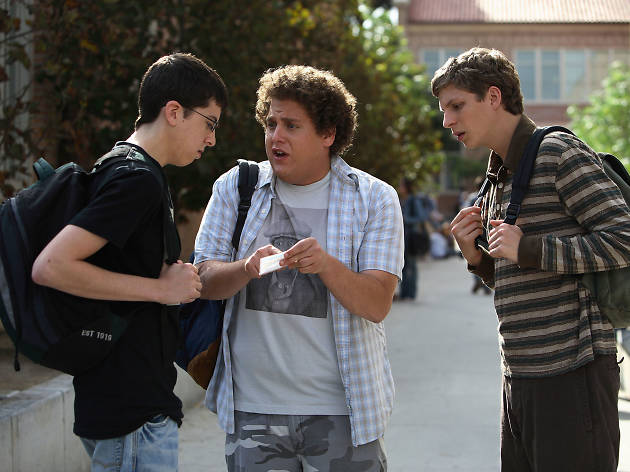 Director: Greg Mottola

Cast: Michael Cera, Jonah Hill, Christopher Mintz-Plasse

Best quote: "You know, I heard they recently decided to add more [voice cracks] hops to it."

Quintessential teen moment: When the prepubescent, fake ID-carrying McLovin tries to buy alcohol and instead meets a punch to the face and a buddy cop posse.

Yearbook superlative: Most likely to say "bye" and then walk in the same direction as you

Required reading: Weird Science by EC Comics

At its heart—and the funny thing about its heart is that it's located in its crotch—Superbad is the story of two best friends bound for different colleges who make a last-ditch effort to lose their virginity, but end up just sleeping with (er, next to) each other. One final bromantic hurrah and a run-in with chummy cops drag the characters through an over-the-top night out, but the biggest laughs come from the bawdy banter that fills the high school hallways. Above all else, the movie absolutely nails just how awkward (specifically male) teenagers can be: failed attempts at procuring alcohol, crashing a party you have no business being at, disastrous hookups and a strange fixation with drawing penises.—Michael Juliano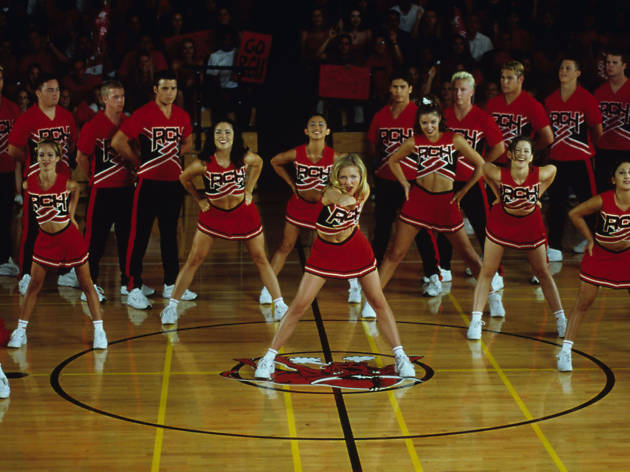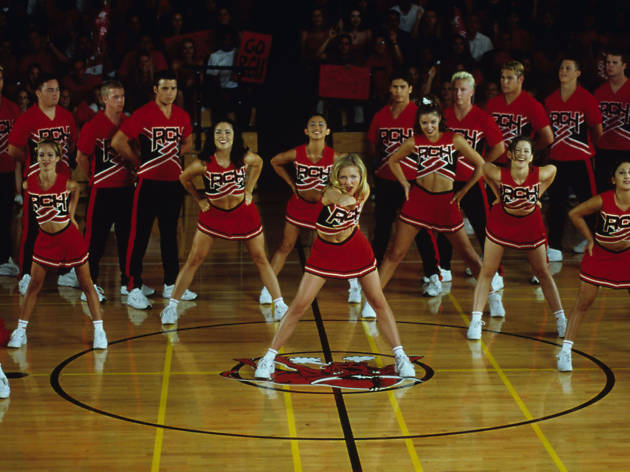 Director: Peyton Reed

Cast: Kirsten Dunst, Eliza Dushku, Jesse Bradford

Best quote: "These are not spirit fingers... THESE are spirit fingers. And these are gold."

Quintessential teen moment: Torrance and Cliff brush their teeth together, refusing to acknowledge it as flirtation. (The "Hey Mickey" credits montage is pretty great, but seeing as it's not technically part of the film, we'll go with teeth brushing.)

Yearbook superlative: Most school spirit

As newly-elected captain of the Rancho County Toros cheerleading squad, Torrance (a perfectly peppy Dunst) takes on a new, rather surly squad member (Dushku) with a cute, quirky brother and harsh drop of knowledge: all of the squad's best cheers have been stolen from the nearby Compton Clovers, a sassy-ass squad led by a very angry Isis (Gabrielle Union). Torrance must revamp her squad, make things right with the Clovers and choose between new guy Cliff and her possibly-gay, definitely-cheating college boyfriend—all before nationals. With solid acting, plenty of well-delivered one-liners and a script that walks a perfect line between poking fun of cheerleading and championing it, Bring It On wins big.—Kate Wertheimer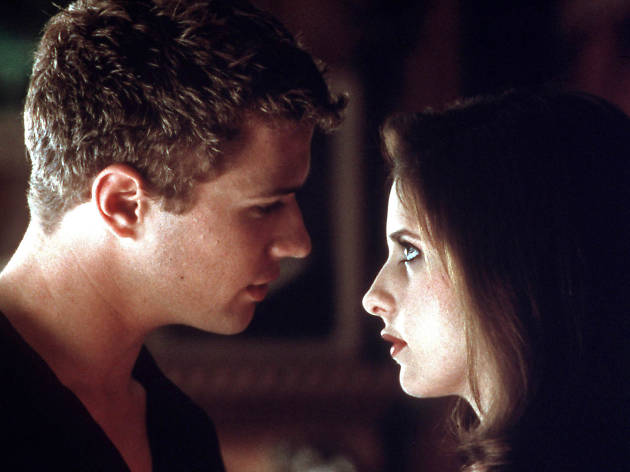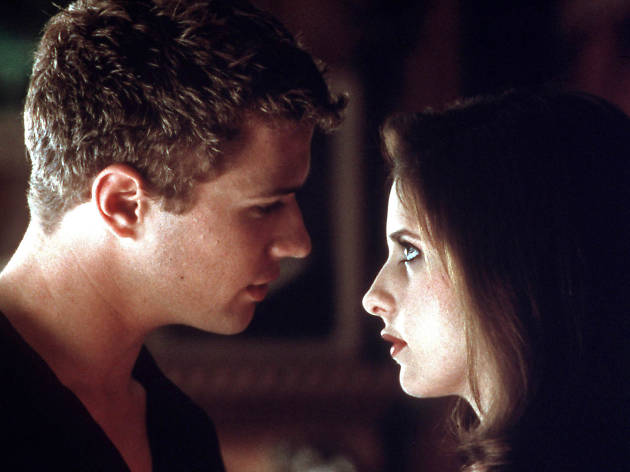 9. Cruel Intentions (1999)
Director: Roger Kumble

Cast: Sarah Michelle Gellar, Ryan Phillippe, Reese Witherspoon

Best quote: "I don't want to kiss you there, I want to kiss you...here."

Quintessential teen moment: The iconic saliva strand when Kathryn teaches Cecil how to kiss.

Yearbook superlative: Most likely to be the prequel to 50 Shades of Grey

Required reading: Les Liasions Dangereuses by Pierre Choderlos

Cruel Intentions is the movie your bad-influence friend brought to sleepovers in the early aughts. Dark, twisted and very saucy, it follows the lives of sociopathic step-siblings Sebastian (Phillippe) and Kathryn (Gellar) as they bone their way around Manhattan's elite. The duo aren't just sexually awake, they're sex-obsessed, and when they find out self-confessed virgin-til-true-love's-kiss Annette (Witherspoon) is staying at their aunt's house, they place a bet: If Sebastian takes Annette's virginity, he gets to bed Kathryn too. (Bit incestuous but YOLO, right?) Unfortunately, Sebastian falls in love with his angelic target and things go a bit awry. Plus, Kathryn has bigger fish to fry destroying the reputation of her ex-boyfriend's innocent new girlfriend Cecil (Selma Blair). While other teen movies use sex as a comedic tool, Cruel Intentions deals with power-play, sadism and taboo with icy melodrama. And with the likes of teen faves Sean Patrick Thomas, Joshua Jackson and Tara Reid taking on the bit parts, even the sub-plots are strong.—Kate Lloyd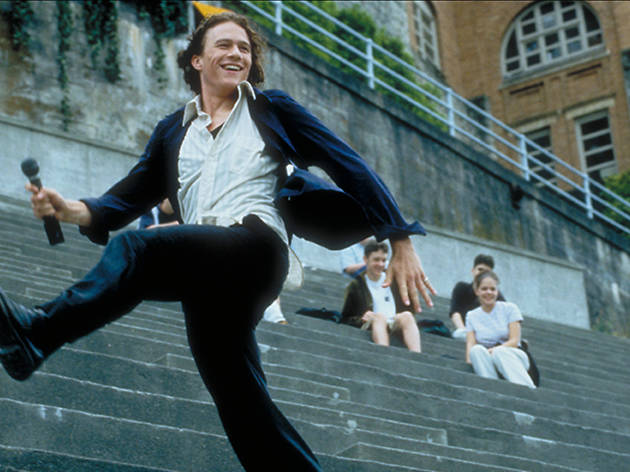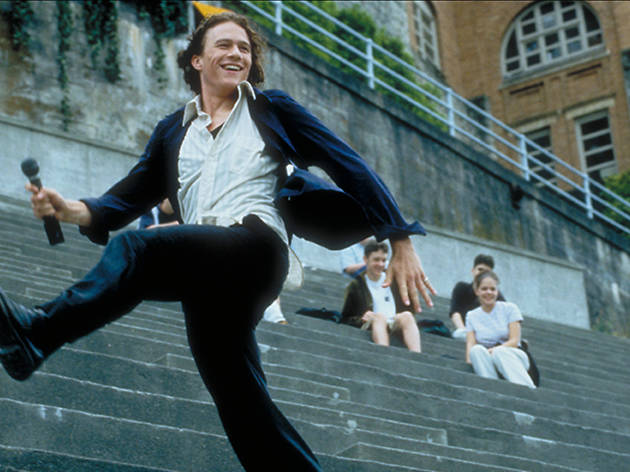 8. 10 Things I Hate About You (1999)
Director: Gil Junger

Cast: Heath Ledger, Julia Stiles, Joseph Gordon-Levitt

Best quote: "I guess in this society, being male and an asshole makes you worthy of our time."

Quintessential teen moment: Patrick prances around singing "Can't Take My Eyes Off You" to Kat from the stands of the football stadium with the help of the school marching band.

Yearbook superlative: Most likely to start a ska band

Required reading: The Taming of the Shrew by William Shakespeare

A strict father, a drunken house party, Joseph Gordon-Levitt being adorable and even Heath Ledger singing Frankie Valli—there's a reason this film made the top ten. Loosely based on The Taming of the Shrew, 10 Things I Hate About You takes a timeless story of a belligerent lady and shoves it firmly into the late-nineties. When Cameron (Gordon-Levitt) starts at Padua High—spot the brazen Shakespeare references throughout—he falls for pretty, popular Bianca Stratford (Larisa Oleynik) whose dad won't let her date until her older sister Kat does. Kat (Stiles) is having none of it, so the boys pay Patrick Verona (Ledger) to woo her. He does rather too good a job, and Kat gets understandably angry when she finds out he was flirting for cash. Luckily all is reconciled through the traditional means of poetry readings and electric guitars. Thanks to emotionally sensitive performances from some of Hollywood's teen elite, the clichéd characters and unlikely turns of events become convincing and even moving, resulting in a feisty tale of teenage love that's far less saccharine than the sum of its parts.—Ashleigh Arnott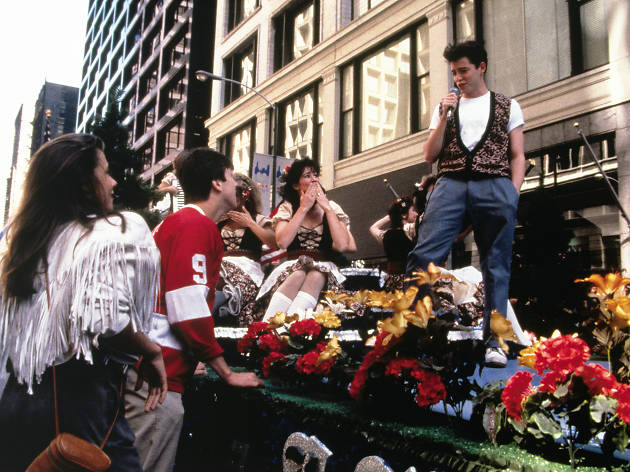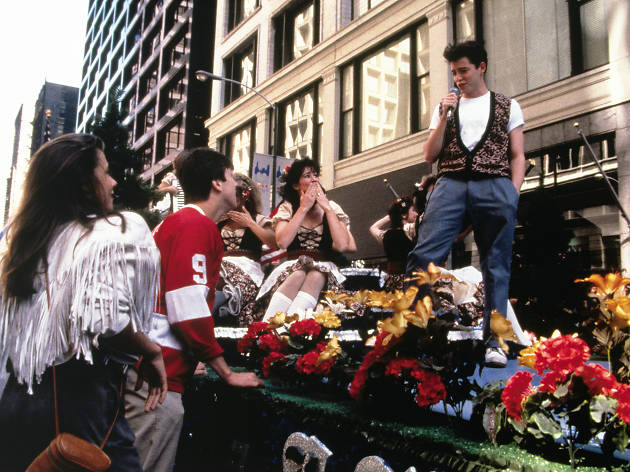 7. Ferris Beuller's Day Off (1986)
Director: John Hughes

Cast: Matthew Broderick, Alan Ruck, Mia Sara

Best quote: "Um, he's sick. My best friend's sister's boyfriend's brother's girlfriend heard from this guy who knows this kid who's going with the girl who saw Ferris pass out at 31 Flavors last night. I guess it's pretty serious."

Quintessential teen moment: Ferris and Cameron send Cameron's dad's 1961 Ferrari 250 GT California Spyder convertible through a window and down a hill.

Yearbook superlative: Most likely to keep reminiscing about high school on Facebook three decades later

In early 2014, the house occupied by Cameron Frye in Ferris Bueller's Day Off, a modernist glass box set atop a wooded slope in Highland Park, Illinois (the epicenter of John Hughesiana) was sold for $1.06 million. It was put on the market five years earlier for twice as much. What a fitting end. We imagine forty-something Ferris (Broderick) himself today, overvaluing his worth, his glory days in the past. In every teen flick there are those kids hitting life peaks at 18. They're typically the villains, jocks, cheerleaders and leg-sweepers, but Bueller is the rare self-aware popular-kid hero who realizes senior year is as easy as it gets, even for the brainy good guys. And Hughes depicts adolescence as a theme park as much as a source of anxiety. Though only a Chicagoan would spot it, the series of activities that Ferris, Sloane (Sara) and Cameron (Ruck) accomplish in one afternoon is temporally and spatially impossible. His day off is pure fantasy. The point is to try. You will remember playing hooky more than those economics lectures. Economics is for realtors.—Brent DiCrescenzo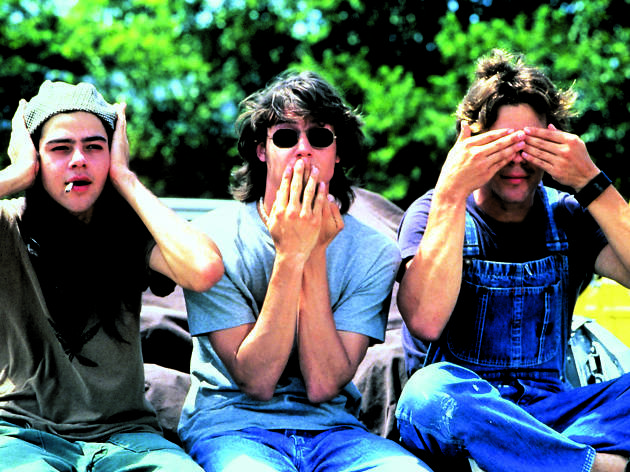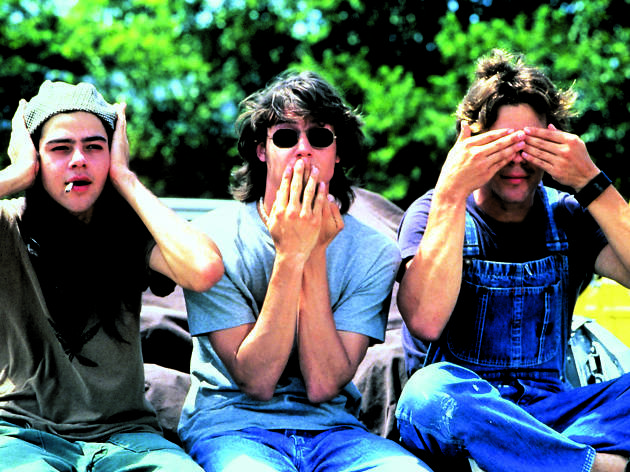 6. Dazed & Confused (1993)
Director: Richard Linklater

Cast: Matthew McConaughey, Parker Posey, Jason London

Best quote: "All right, all right, all right."

Quintessential teen moment: Graduating seniors break out the paddles—and, for the girls, an abundance of condiments—in a raucous sequence of hazing.

Yearbook superlative: Least likely to remember the day before

Two decades on, director Richard Linklater has become the most impressive American filmmaker working today, singularly devoted to long-form storytelling (Boyhood, the Before movies) and dazzling Hollywood comedies alike (The School of Rock). And still, some would say this one remains his best: a pitch-perfect evocation of a Texas high-school graduation day during the Bicentennial summer. Several crossroads are met and pondered: To play or not to play football? Does one go joyriding and get high or no? (Kind of a no-brainer.) And is it finally time to talk sweet to a girl? The deep cast is magnificently relaxed and Linklater makes it all feel like a lovely, pre-summer lark. Of course, this is also the film that launched the catchphrase of a future McConnaissance (see above) and to watch the actor lean into his chilled-out pose is its own kind of wonderful.—Joshua Rothkopf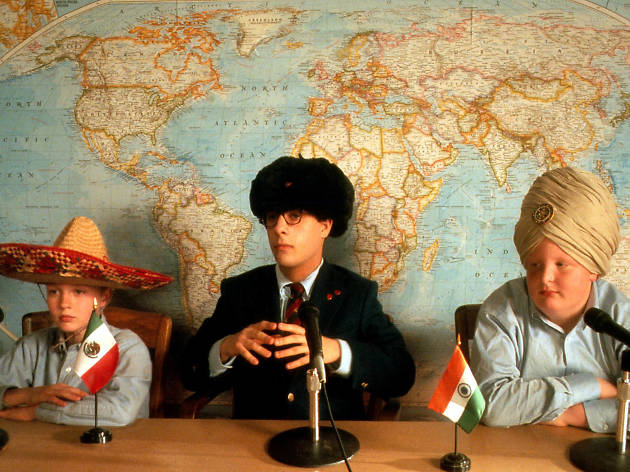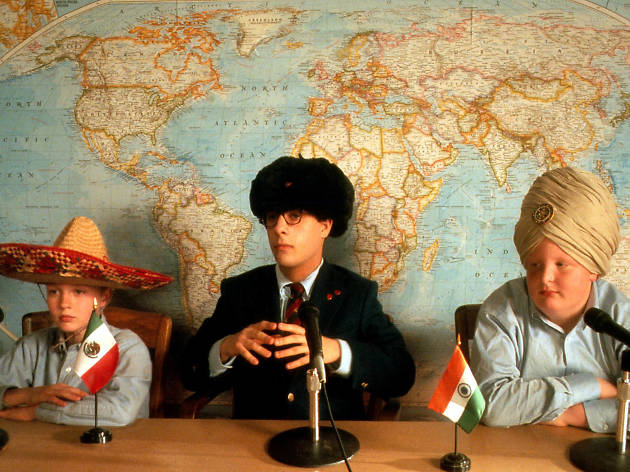 Director: Wes Anderson

Cast: Jason Schwartzman, Bill Murray, Olivia Williams

Best quote: "I saved Latin. What did you ever do?"

Quintessential teen moment: The celebratory dinner, in which we realize that for all his sophistication, Max is still just a kid.

Yearbook superlative: Most likely to make you question your own lackluster childhood

Enter Max Fischer (Schwartzman), the most intriguing, unusual, multi-faceted and downright lovable hero in the history of teen movies. Obsessed with everything from beekeeping to theatrical production (his take on Serpico is an instant classic), Fischer is so far ahead of your average popcorn-flick high-schooler that it's little wonder his attentions are fixed on one of his teachers, rather than the usual bubblehead cheerleader. Wes Anderson's second film is still his greatest cinematic statement: there's literally nothing about Rushmore that could be improved, from the performances—Murray also gives a career-best turn as Max's love rival—to the painstaking visual and sonic world—all ornate camera trickery and blaring '60s beat-pop—as well as the flawless script, at once hilariously punchy and devastatingly heartfelt. An instant classic on release in 1998, the film has lost not an iota of its unique, idiosyncratic lustre.—Tom Huddleston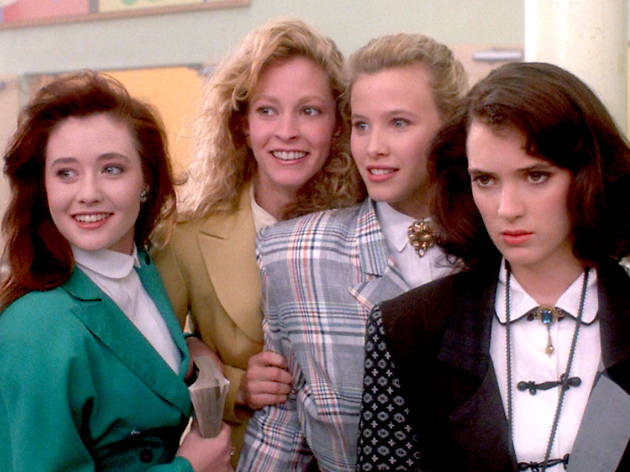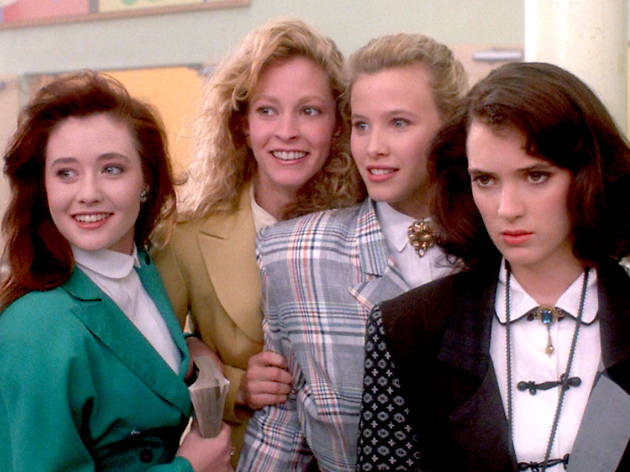 Director: Michael Lehmann

Cast: Winona Ryder, Christian Slater

Best quote: "Well, fuck me gently with a chainsaw."

Quintessential teen moment: The jock funeral may push the boundaries of taste, but it's an unforgettable watch.

Yearbook superlative: Best use of a non-shatterproof glass coffee table

Heathers is one of the darkest, spikiest, punch-in-the-gut funniest films on our list. A tale of cold-blooded murder and its disastrous consequences, the film is subversive not for its depiction of high-school kids as a nest of unhinged power-hungry vipers—that's hardly news—but for the way it takes the traditional heroic outsider figure and slowly picks away at his leather-clad veneer until all that's left is a pathetic psycho loser with homicidal self-esteem issues. Ryder is a revelation as Veronica, the outcast-turned-insider whose ascent up the teen-queen ladder is given a boost by murderous motorcycle king JD (Slater). At first we're all for this Bonnie-and-Clyde-ish pair, as they cut a bloody swathe through the moneyed elite at their clique-segregated high school. But as the bodies pile up our sympathies are gradually flipped, and that crass old assumption found in everything from biker movies to Radiohead songs—that weirdness rules and normal life sucks—is brilliantly exposed for the elitist lie that it is.—Tom Huddleston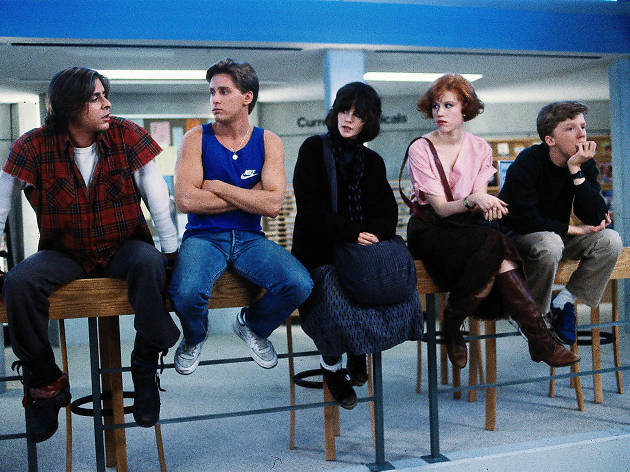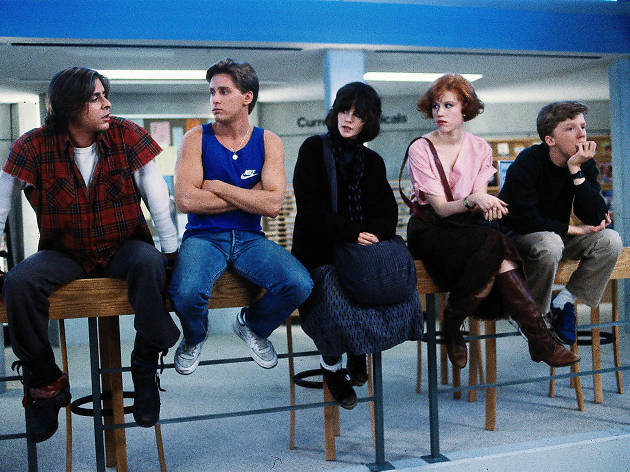 3. The Breakfast Club (1985)
Director: John Hughes

Cast: Molly Ringwald, Judd Nelson, Anthony Michael Hall

Best quote: "When you grow up, your heart dies."

Quintessential teen moment: Allison's makeover from weirdo to pretty girl—though you've got to admit, she looked very cool with dark eyeliner and goth fringe.

Yearbook superlative: Best accidental clique

The best high school movie of all time? The Breakfast Club is definitely up there. Five kids trapped in the library during Saturday detention have eight hours to ponder the error of their ways. They're from all different walks of high school life: jock (Emilio Estevez), goth girl (Ally Sheedy), prom queen (Ringwald), bad boy (Nelson) and science geek (Hall). Tribes apart at school, they have one big thing in common: they are teenagers, at the mercy of peer pressure and their parents' expectations. Written over a single weekend, John Hughes's script is as earnest and sincere as an actual teen. And while new best friends might only last as long as recess on Monday morning, The Breakfast Club is a keeper.—Cath Clarke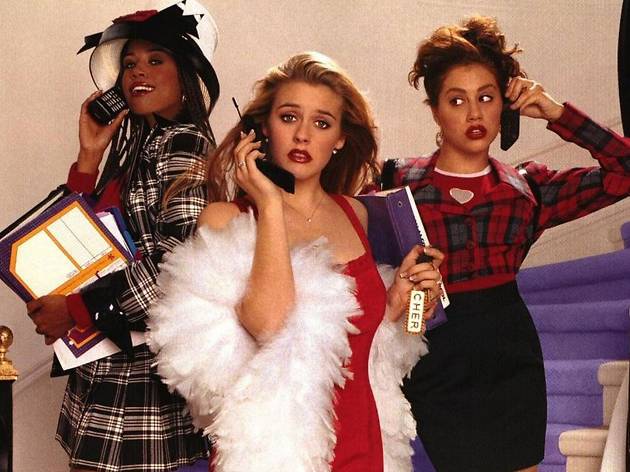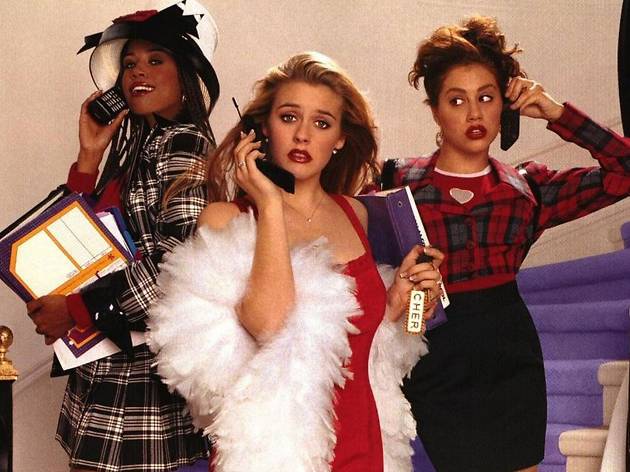 Director: Amy Heckerling

Cast: Alicia Silverstone, Brittany Murphy, Paul Rudd

Best quote: "Why should I listen to you anyway? You're a virgin who can't drive."

Quintessential teen moment: After a pensive shopping trip, Cher's perfectly timed realization about her feelings for Josh in front of the Galleria fountain

Yearbook superlative: Least likely to swoon over a high school boy. As if!

Required reading: Emma by Jane Austen

It certainly wasn't the first, and on this particular list it's not even the best (friendships were tested in the Time Out office; in a word, "whatever")—but Clueless is still the classic we all think of when someone says "teen movie." And let's be real, Cady Heron's got nothing on Cher Horowitz (or Jane Austen's Emma, for that matter, on whom Cher is based). Our pretty, popular protagonist's seemingly vapid exterior belies her wit and charm, which she uses, admittedly, to get what she wants. But the joy of this film—aside from the outfits, the one-liners, the soundtrack, the supporting cast… we could go on—is watching Cher stumble through her naiveté and self-centeredness to emerge a more mature, assured version of herself. Heckerling's script is both sharp and sweet, and the entire cast shines—even bit players like Cher's father, played by a perpetually cranky Dan Hedaya—achieving an easy humor that makes this film one of the most watchable (and dare we say timeless, even drenched in '90s pop culture) on our list.—Kate Wertheimer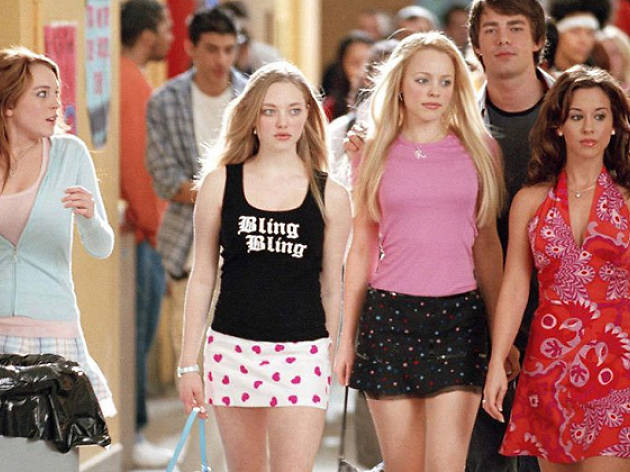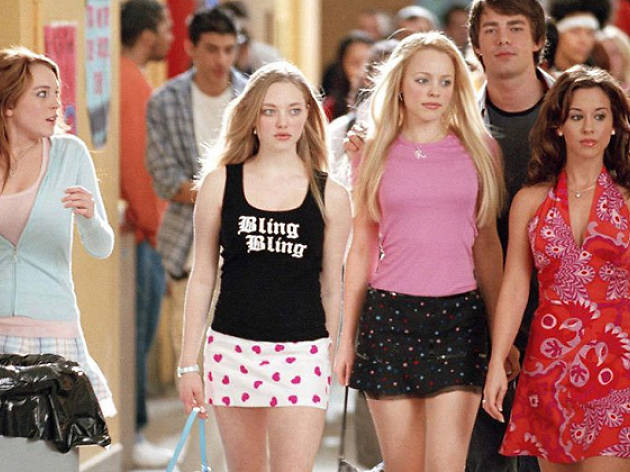 Director: Mark Waters

Cast: Lindsay Lohan, Rachel McAdams, Tina Fey

Best quote: "Gretchen, stop trying to make fetch happen! It's not going to happen!"

Quintessential teen moment: Through Cady's eyes the school's pupils start acting like wild animals and the cafeteria descends into all out war.

Yearbook superlative: Most likely to wear pink on a Wednesday

Required reading: Queen Bees and Wannabes by Rosalind Wiseman

Cady Heron (Lohan) moves back to the states after living in Africa for twelve years. Having been homeschooled all her life, her introduction to public school, with its rules and rituals, doesn't go smoothly. Ultimately she's left to choose between her new friends, the uncool Janis and Damian, and the seemingly all-powerful Plastics, lead by Regina George (McAdams). Inspired by Rosalind Wiseman's Queen Bees and Wannabes, a self help book which explored school cliques, Tina Fey's script takes real world issues and layers a surreal universe of Saturday Night Live-tinged humor on top. Characters blurt out "I can't help it if I've got a heavy flow and a wide-set vagina!" during assembly and rumors abound that Amber D'Alessio made out with a hot dog (it was just one time). This is no ordinary high school. But, true to its source, Mean Girls is more than a collection of quotable lines and slapstick moments. It explores the universal teen urge to do anything to be one of the cool kids, the need to seek out a group to which you belong, the anger at being betrayed by your best friend, how we'll make a fool of ourselves to impress someone we like and the effects of bullying. Its skill is documenting so many of our teenage struggles amidst the goofs. That's why Mean Girls is top of the class. Let's just not talk about Mean Girls 2…—Roman Tagoe