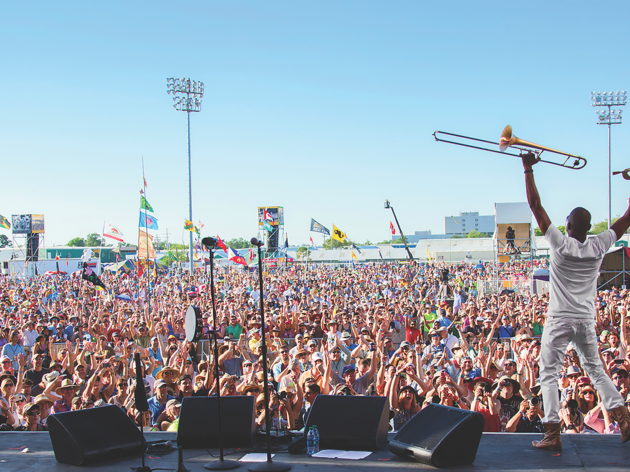 10 music adventures to experience in Louisiana
From jazz history to live festivals, music is everywhere in Louisiana
New Orleans is known around the world as the birthplace of jazz—creating the inspiration for a plethora of other musical styles—and Louisiana is also one of the only places in the world where you can hear zydeco music. The Creole and French-speaking area of the state is still producing traditional and contemporary versions of the classic Cajun sound. Here's our list of the best festivals and music venues to visit in the Bayou State.
1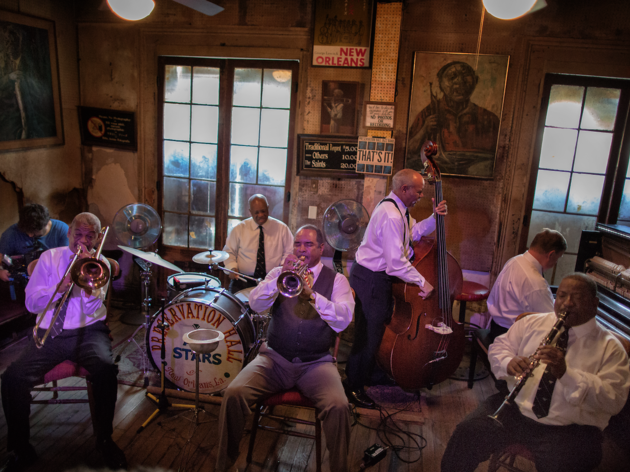 Photograph: Courtesy of Louisiana Travel
Be part of jazz history at Preservation Hall
The 1950's might have been the heyday for rock 'n' roll but it forced traditional New Orleans jazz musicians to look for work. Many of them would gather for jam sessions in a gallery on St. Peter Street in the French Quarter, now known as the Preservation Hall, where traditional jazz is still honored and celebrated seven nights a week. With its unassuming and aging facade one could easily walk by the place without noticing it, unless you happen to walk by before a showtime when the line curves down the street. Even with five shows a night, the tiny jazz hall fills quickly with those trying to hear a piece of history.
2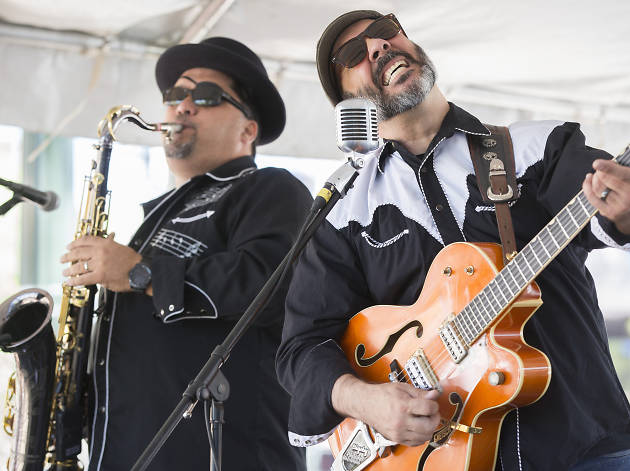 Photograph: Marie Constantin
Hear the Blues for free in Baton Rouge
Baton Rouge has got the blues, and it has since the 1950's. Decidedly different than the jazz-influenced blues of New Orleans, the slower tempo swamp blues is still celebrated in the state's capital to this day. Since 1981 the Baton Rouge Blues Festival has honored the revered local musicians of the past while showcasing today's artists. If you can't make it to the fest in April check out Teddy's Juke Joint year-round. It's an authentic house-turned-blues club that's been open nearly 40 years. If you want to stay closer to downtown, The Blues Room was once owned by Baton Rouge blues legend Tabby Thomas, and has live music several nights a week.
3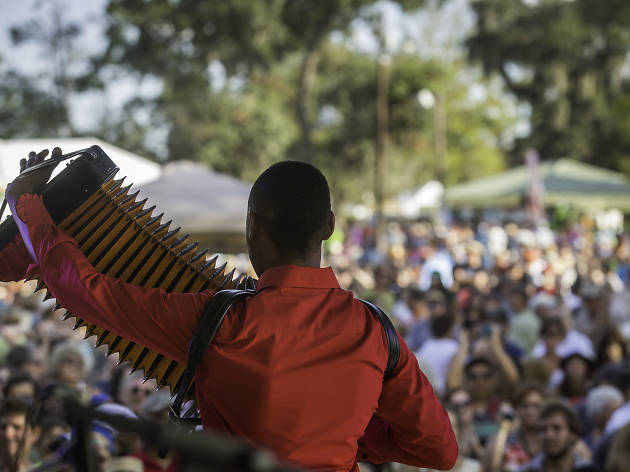 Photograph: Tim Mueller
Celebrate French ancestry with music
Lafayette is the epicenter of Cajun culture and the traditions of the Acadians are still practiced and celebrated to this day. The Festival International de Louisiane is held every April and emphasizes the connection between Acadiana and the Francophone world. The free event is the largest international music and arts festival in the country, musicians have traveled from Quebec, Haiti, Cuba and South Africa to entertain the over 300,000 annual attendees. Chefs and craftsmen are also on hand to showcase their skills and enrich the eclectic experience. The Festivals Acadiens et Crèoles in October is held specifically to celebrate the music, food and culture of south Louisiana. Traditional and experimental Cajun and zydeco music fuel the fun-filled weekend.
4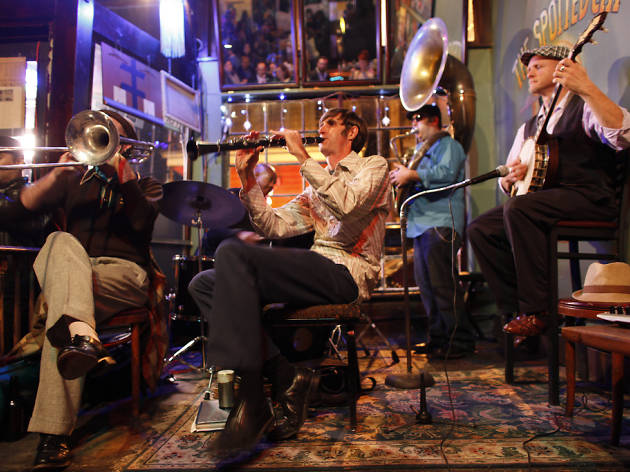 Photograph: Chris Granger
You don't need a plan to hear live music in New Orleans. On Frenchmen Street, all you have to do is walk down the road and let your ear guide you. One classic venue is Snug Harbor, which has been supplying good food and music for 30 years. The Spotted Cat is also a favorite and has three or four shows every night. The intimate setting means you've got a good view nearly anywhere you stand. For a group, The Maison is often your best bet—it's a larger venue which makes dancing and getting a drink easier. Just remember to act cool when gallivanting Frenchmen, locals and tourists alike party there.
5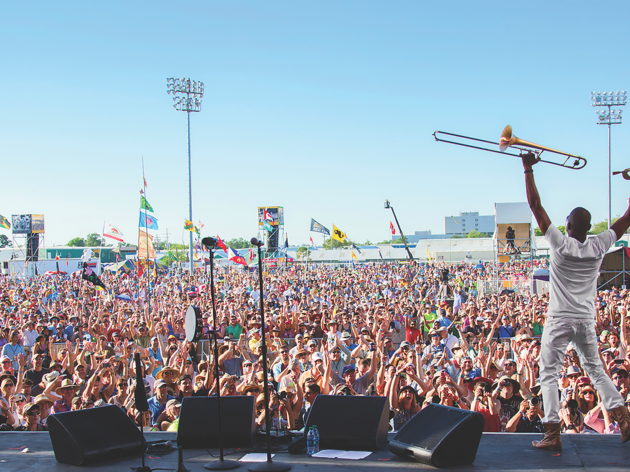 Photograph: Courtesy of Louisiana Travel
Celebrate Jazz and Heritage
What started in 1970 as a festival comprised of local acts and an audience of 350, now sees more than 400,000 visitors every spring and has drawn performers like Stevie Wonder, Bruce Springsteen, Paul Simon and Dave Matthews. Running from April 27 to May 6, the New Orleans Jazz and Heritage Festival has changed a lot since its inception but the commitment to celebrating the music and culture of the birthplace of jazz remains the same.
6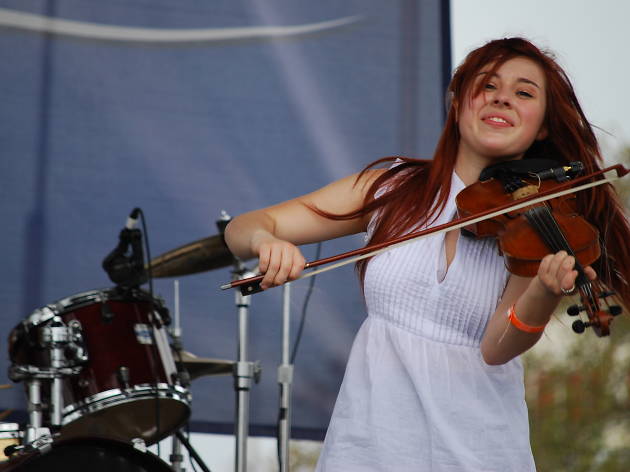 Photograph: Courtesy of Louisiana Travel
Louisiana is known for its festivals and many of them are free to the public, which means you can save your cash for the local food and art vendors. The largest, French Quarter Fest, draws more than 700,000 people in one weekend and packs the historic neighborhood with a 50/50 mix of locals and out-of-state visitors. In Baton Rouge, Live After Five showcases area bands on 16 different Fridays throughout the year and has helped to revitalize the historic downtown area. Holiday in Dixie is celebrating its 70th year in Shreveport. In addition to the live music, the festival holds a treasure hunt, a parade and a barbecue cook-off.
7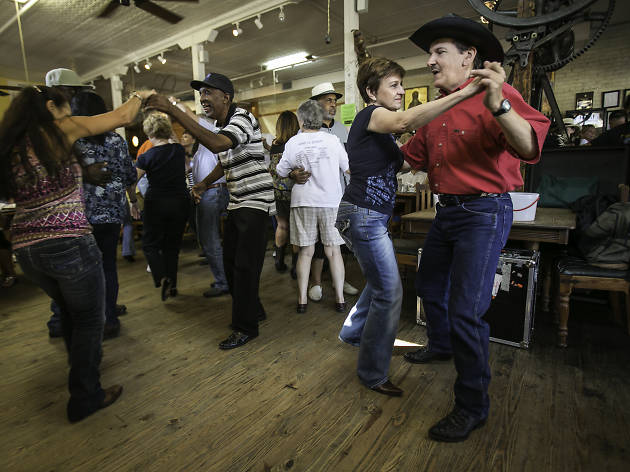 Photograph: Tim Mueller
Dance to zydeco in Cajun country
Zydeco music sounds like nothing else you've heard before. The use of the accordion, washboard and fiddle make for a fast tempo that is undeniably danceable. Anyone can tap their feet to the zydeco beat, watch some seasoned two-steppers and try to follow along. Whiskey River Landing in Breaux Bridge is a welcoming authentic dancehall that has live zydeco music on Sundays. If you're looking to shake it any other day, head to Lafayette and the Blue Moon Saloon, they have zydeco and Cajun bands several nights a week.
8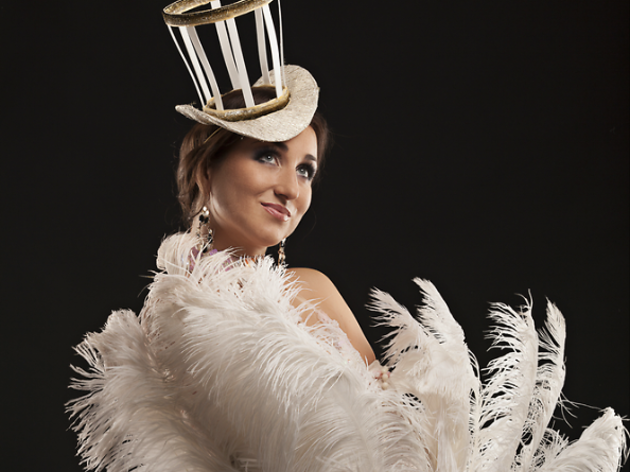 See live jazz and burlesque
Though New Orleans saw the height of its burlesque craze in the 1940's and '50s, a resurgence of the art form means a plethora of shows can still be seen in the city today. While many different neo-burlesque forms are featured around town, the classic gown and glove tease accompanied by live jazz bands is best for music aficionados. The chandeliers, classic cocktails and elegant settings of the Royal Sonesta and the Saint Hotel transport you to a different era. For Sunday brunch, head to SoBu for Legs and Eggs, a live jazz and burlesque show that happens tableside.
9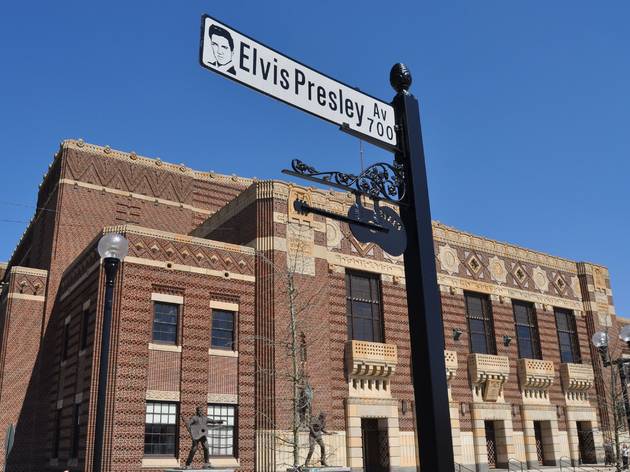 Photograph: Courtesy of Louisiana Travel
See the past and the future of rock in Shreveport
Shreveport was a hub for musicians in the '50s and is still a stop for artists today. The Shreveport House Concert Series invites folk singers and talented songwriters to play their original material while sharing the stories behind their music. With the musicians playing just a few feet away, the intimate performances are designed to feel like a polished house show. While still hosting touring artists today, the Shreveport Municipal Auditorium is most known for its part in rock 'n' roll history. Hank Williams, Johnny Cash and Jimmy Hendrix performed there and it's where Elvis Presley made his debut. Take a tour of the iconic art deco venue and stand on the legendary stage.
10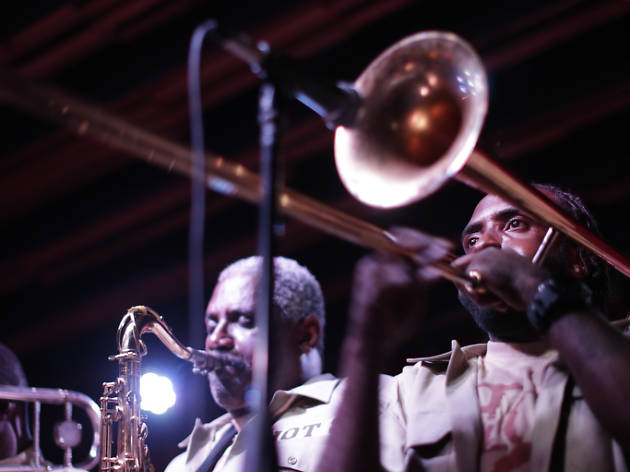 Photograph: Chris Granger
Enjoy a night at the museum
New Orleans has several opportunities to enjoy our favorite form of art: music. The New Orleans Jazz Museum is committed to teaching the history and importance of jazz, and it doubles as a performance venue several nights a week. If you truly are a lover of modern art, Ogden After Hours might pique your interest. Every Thursday you can enjoy tunes from local bands while sipping a glass of wine. The break between sets is the perfect time to check out the special exhibits. Who says you aren't refined?
Plan your trip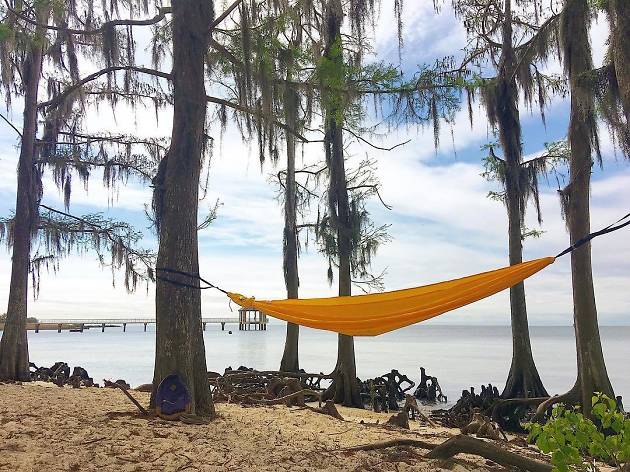 Photograph: @geauxadventure