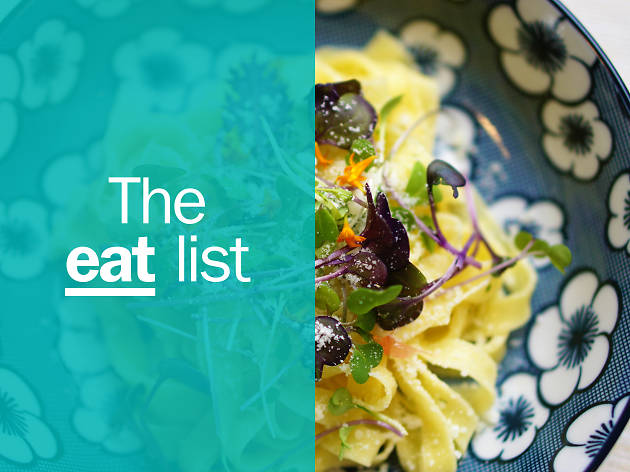 The 10 best restaurants in Louisville
An eclectically delicious scene is painted (and eaten) at the best restaurants in Louisville, serving different cusines
Kentuckians have a special kind of nostalgia, one that sparks curiosity and a desire to try new things in inventive ways on a daily basis—especially when it comes to food. In recent years, the city's dining scene has majorly evolved, bringing in a variety of novel tastes, techniques and cultures to all the major eateries in town, effectively rendering the city's gastronomic stage one of the most eclectic across the country. So, after (or before, or while) tackling our list of best things to do in town, make sure to fuel up at the best restaurants in Louisville. A combination of celebrity chef-helmed eateries, mom-and-pop stops and hole-in-the-walls will fill up your belly in new, unexpected and very delicious ways.
Best restaurants in Louisville
Discover Time Out Market: the best of the city under one roof
Planning a trip to Louisville?
Sure, Kentucky is known for its bourbon, horce races and music scene—but even a short visit to Louisville makes it clear that the state's greatness is not necessarily confined to whiskey and honky tonk.
Best selling Time Out Offers