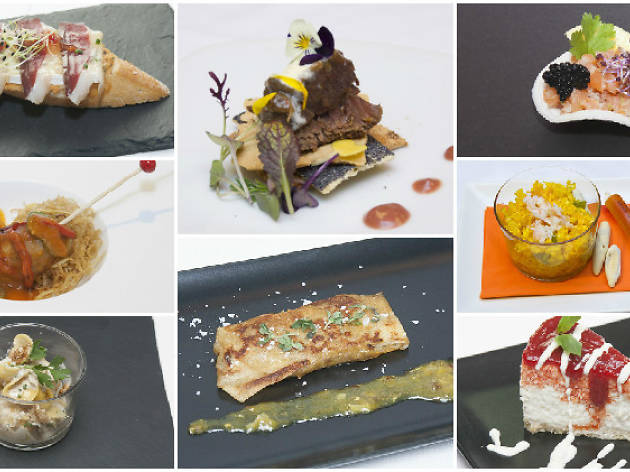 La Latina Pincho Week 2015
From May 28 to June 14, get a pincho and a beer for just €2.50 in the best bars in La Latina!
We confess, we're big fans of tapas routes. We go wild for this ritual of going from bar to bar with friends, sampling various tapas or pinchos (tapas of Basque origin, usually mounted on bread) and washing them down with a nice cold beer. So you can imagine how excited we are that from May 28 to June 14 La Latina Pincho Week is back! This year it looks like they're using quite a loose definition of the word 'week', much to our delight. The tapas route encompasses the best-known establishments of the La Latina neighbourhood's Cava Baja, Cava Alta and squares that will offer their top gastronomic creations, both traditional and with a modern touch, which you can savour with a small bottle of ice-cold Estrella Damm. You'll get a pincho and a beer for just €2.50.

In addition to filling your boots, you can vote for the best pincho among the 40 participating bars and restaurants and be entered in the drawing for a tablet, and you could win a dinner for two in Taberna Arzábal just by sharing a photo of your favourite pincho on the Gastronosfera Facebook page. To help you maximise your tasting time, we've come up with a list of some of our very favourites for you to try.