Hotels in Madrid
Your critical guide to the best hotels in Madrid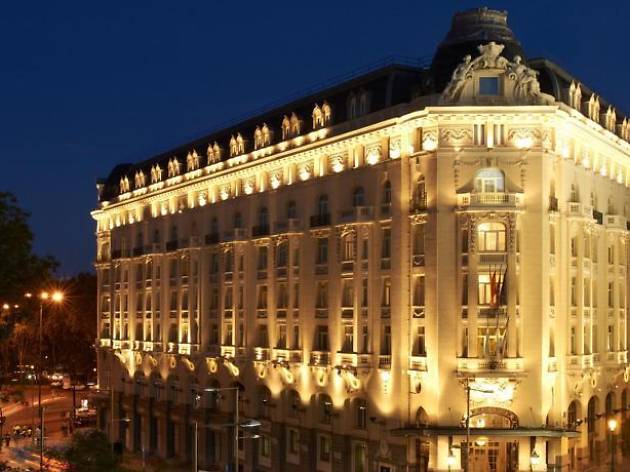 Westin Palace Hotel
In the middle of the Art Triangle, formed by the Prado, the Thyssen-Bornemisza and the Reina Sofía museums, is where you'll find the Westin Palace, a landmark since King Alfonso XIII commissioned its construction to have a place to receive members of high society who visited Madrid in the early 20th century. Throughout its history, the hotel, famous for its glass dome and the events hosted there, has been a haven for international celebrities such as Picasso, Dalí, Einstein and Madame Curie.
Check prices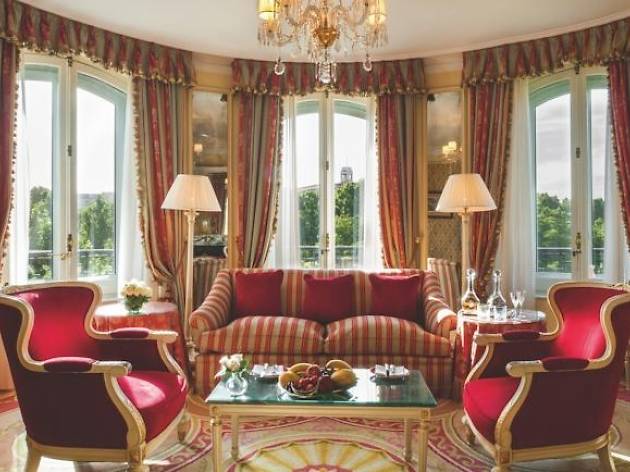 Hotel Ritz by Belmond
Located just a stone's throw away from the Retiro, in the neighbourhood of the same name, this exclusive luxury hotel was built in 1910 on the orders of King Alfonso XIII. The facilities of the hotel, which is decorated in classical style, include a luxury spa, parking and free Wi-Fi. Its location makes it a handy base for visiting the Prado and Thyssen-Bornemisza museums.
Check prices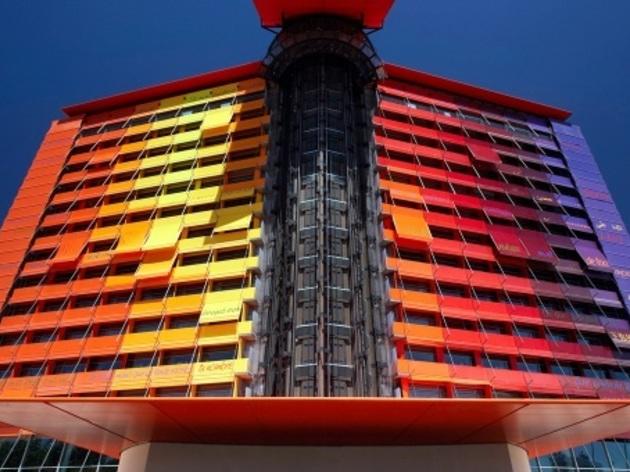 Hotel Puerta América
The Puerta América will not be to all tastes, least of all, probably, those of the business travellers attracted by its proximity to the airport, but is a wonderland for design buffs. Each of its 12 floors and public spaces is designed by an all-star cast of architects, taking in Norman Foster, Richard Gluckman, Marc Jewson and Ron Arad. Guests can select the floor of their choice on arrival, but most popular tend to be Zaha Hadid's rooms (which appear to be sculpted from snowdrifts) or Arata Isozaki's studies in Japanese minimalism. The building itself (along with the pool and gym) was designed by Jean Nouvel.
Check prices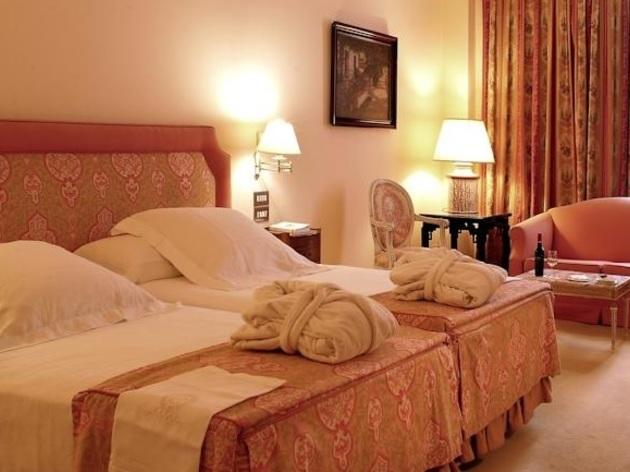 Relais & Châteaux Orfila
This small mansion in a tranquil residential area has been transformed into a quietly elegant five-star hotel. Built in the 1880s as a private home for an artistic family, the Orfila also housed a theatre and a literary salon during the 1920s. Thankfully, the hotel has held on to its 19th-century decor, not to mention its façade, carriage entrance and dramatic main stairway. The bedrooms are wonderfully quiet – once installed it's hard to believe you're in the middle of a bustling city – and one of the four suites is intimately tucked away in the attic. The elegant restaurant looks on to the lovely garden patio, and guests take tea in the lobby in the afternoon.
Check prices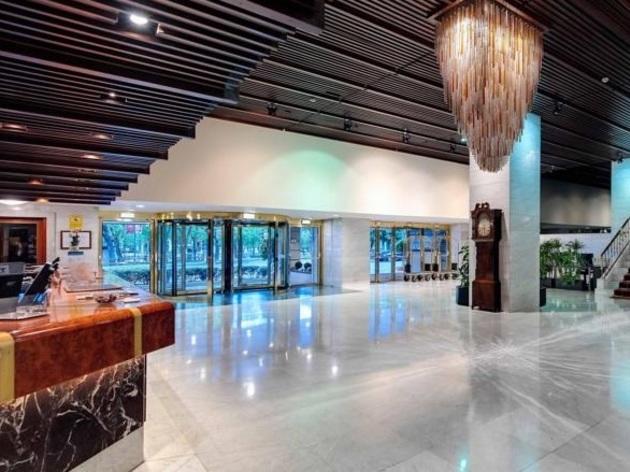 Hotel Miguel Ángel
Near Paseo de la Castellana, bordering the Salamanca district, stands the Miguel Ángel hotel, with a total of 267 fully equipped guest rooms and a variety of five-star amenities. Its elegant facilities, spa service and fitness centre, along with world-class dining and attentive staff offer guests a more than comfortable stay.
Check prices
MORE HOTELS YOU CAN BOOK ONLINE