JazzMadrid 14: James Brandon Lewis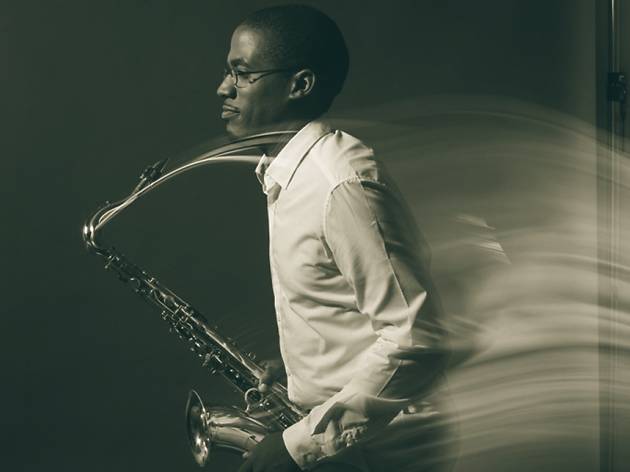 James Brandon Lewis is a mover and a shaker in contemporary jazz music, a saxophonist who usually seeks out unusual timbres in his phrasing, making unlikely melodies with accents beyond the norm. Discordant and attractive, this is jazz that has been reinventing itself for years in New York City lofts and clubs, and what's particularly surprising in someone who's just 31 years old, is that he understands the lesson and shows his own ideas so clearly.

Lewis, born in Buffalo, New York, came up playing in bands for the likes of Wallace Roney, Benny Golson, k.d. lang and Geri Allen until, in 2010, after persuading producers and musicians, he recorded his first album, 'Moments'. Now he's in Madrid to present his second solo ablum, 'Divine Travels', where he makes another move forward, and surprises listeners. You can hear wisps of gospel and revisted standards such as 'Wade in the Water' and 'Sometimes I Feel Like a Motherless Child', and it all comes together beautifully thanks to the cohesion of free jazz.