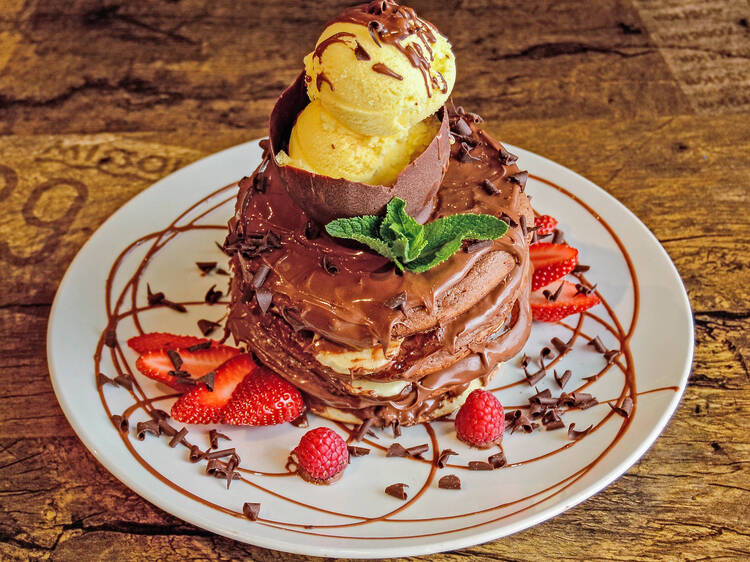 JUNGLEKING
JUNGLEKING is known for bringing a cuisine that transcends borders to the capital of Madrid: the menu is an intersection of cosmopolitan influences with Spanish blends.
Moreover, JUNGLEKING boasts its number 1 ranking on TripAdvisor's restaurant lists, and it's no wonder, as their brunch is boundless in both time and quantity. They not only serve eggs Benedict with all the trimmings in the mornings but extend it until the restaurant closes at midnight. You can enjoy a brunch at any hour you desire! They even offer a set menu that's always available for 16.5 euros per person. Don't miss out on their waffles, yogurt with granola, savory and sweet pancakes...
The menu combines these options with a wide variety of others, including tapas and dinner items. Take note: the best Francesinha in Madrid, salads, nachos, bacon-topped potatoes, a multitude of absolutely amazing burgers, and many more alternatives.
To quench your thirst, you can always add specialty coffee, fruit juice, or any beverage like soft drinks or beer. And let's not forget the cocktails!