Things to do in Madrid on a Sunday
Get into museums free, find cycling routes, go for brunch... Time Out's guide to the best ways to spend your Sunday and get the most out of your weekend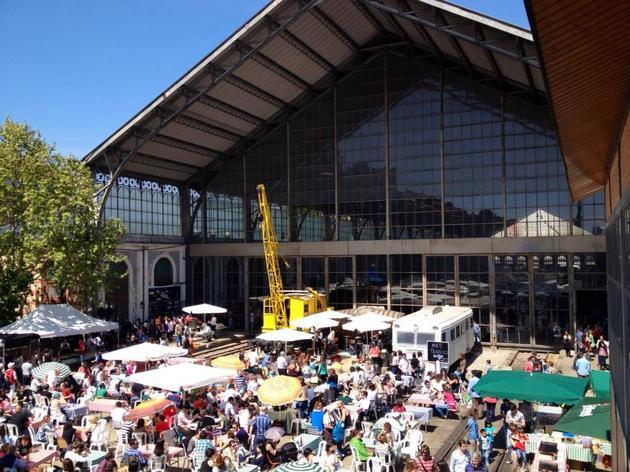 If you start dwelling on the fact that tomorrow's Monday and on all you have to do in the week ahead, it's enough to ruin your whole weekend, especially come Sunday afternoon. Don't succumb! Shake off your Saturday night hangover, get out and make the most of the end of your weekend. Sunday is for getting out and enjoying the city at a leisurely pace - start off with brunch, visit an outdoor market, rent a bike and go for a spin, see some art for free... follow these suggestions to keep your mind on Sunday, and think about the rest tomorrow.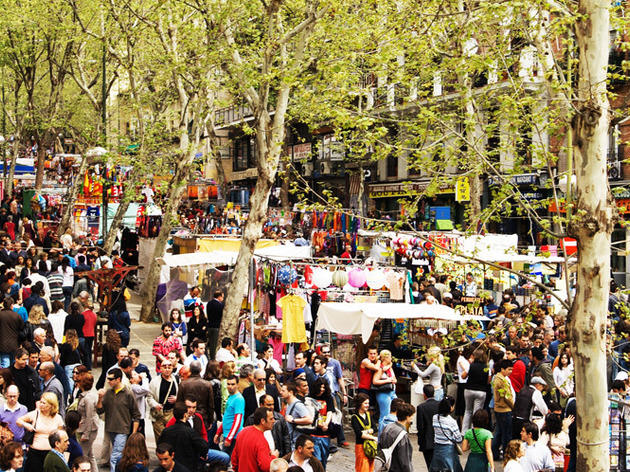 Shop at El Rastro flea market
There's no greater pleasure for a Madrid local who likes to shop than browsing around hundreds of stalls and then taking a break with a few beers in the Latina barrio. Every Sunday for decades this most famous market in Madrid sets up in the Plaza del Cascorro. More than 1,000 vendors assemble their stalls first thing in the morning in C/ Ribera de Curtidores and soon all the surrounding streets are filled and buzzing with business. You can find pretty much whatever you're looking for – antiques, new and second-hand clothes, costume jewellery, vinyl records, music T-shirts, Madrid souvenirs, and other treasures that are hard to find in shops. By midday it's a challenge to walk through the crowds, so patience is key to finding just the thing.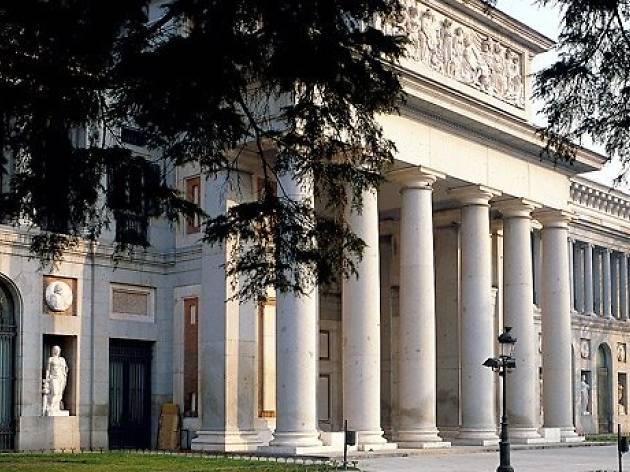 Museo del Prado
Get into museums for free
Madrid's certainly one of the most expensive cities in Spain, but there's plenty to do without spending a euro. You just have to plan your time well and be on the lookout for deals and steals. For example, it's free in to Reina Sofía museum all day on Sundays (10am-7pm), and if you time it right you can also get to the world-famous Museo del Prado the same day between 5pm and 7pm without paying a cent. All the exhibitions at La Casa Encendida are free as well. And the little-known Museo de Arte Público de Madrid, located outside in Paseo de la Castellana, with works from greats such as Joan Miró, Gerardo Rueda and Eduardo Chillida, also won't cost you a thing to visit.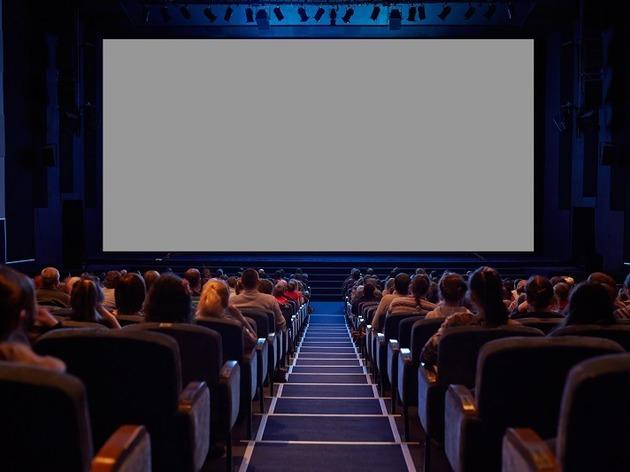 See what's on at the cinema
Sunday's always a great day to head to the cinema and spend the afternoon relaxing and taking in a new film. In summer, outdoor cinemas that pop up are the real celebs in the city. Bring comfy cushions, make some sandwiches and get ready for adventures on the big screen under the stars – a true summer delight. And if you love the cinema but figure you can't afford the steep ticket prices, we've got a selection of cinemas and sessions where you can catch a flick on the silver screen for less than a fiver.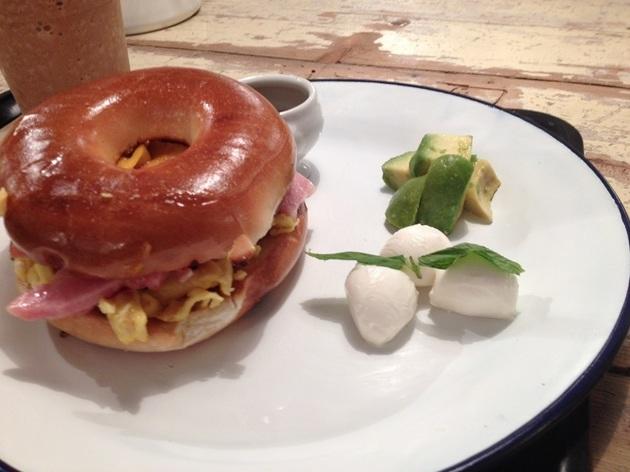 The concept of brunch has caught on in the Spanish capital, and just like any trend, that means gargantuan. Not to worry, we've plucked out some spots where the quality-quantity-price ratio is more bearable. In Martínez Bar you can get brunch on a bagel, coffee or tea, fresh-squeezed orange juice and a slice of pie for less than €10. Also highly recommendable is the brunch at The Toast Café, with a starter of pancake, croissant or toast, followed by either eggs Benedict, a bagel or a burrito, and your choice of coffee, tea or juice, all for €14. But if you really want to get your fill, with a plan to not even having to cook Sunday dinner, head to the Bicicleta Café – simply spectacular.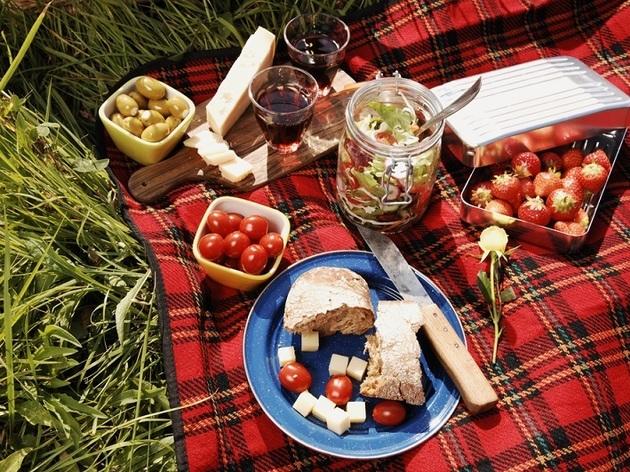 Rare is the bad-weather day in Madrid. But it's not so much the rain that gets under the skin of the locals as the suffocating heat with its nasty habit of creeping in during July and August. That's why the best season to enjoy eating outdoors is springtime. Grab some sandwiches and a blanket and head out to spots like La Pedriza, Rascafría or El Pardo to leave behind the traffic and pollution and breathe in a bit of nature for a change. If you'd rather stay in town, you can always head to a big green space such as Casa de Campo or El Retiro, and even at the Madrid Río park, where the kids will have a super time thanks to the playgrounds along the Manzanares River. Gourmet picnickers can look to Madrid's bars and restaurants that will make you a special picnic basket. The ones that Magasand do come equipped with wooden cutlery, a waterproof tablecloth, cups and whatever you'd like off their menu, from sandwiches to gazpacho and salads.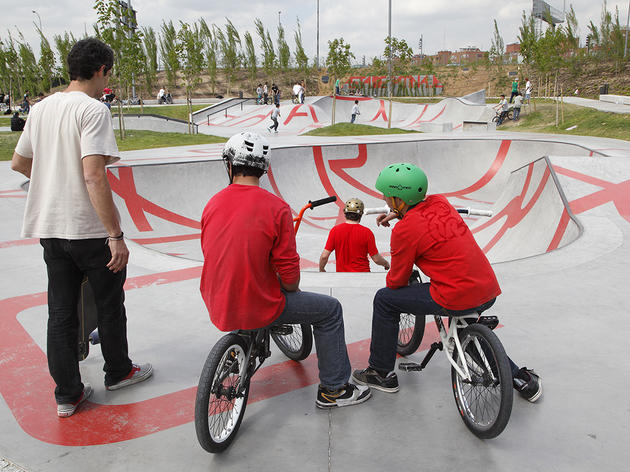 Doing a bit of sport, playing games or just being outside is one of the best Sunday plans for the whole family. Madrid still has a lot of work to do to make it a bicycle-friendly city, but there are some near-perfect spots where you can pedal around. The Madrid Río park is one of the best places for those who like the ground under their two wheels to be more on the flat side and less about loads of hills. You can also stop and rest with a drink or a snack in the bars with outdoor space all along the route. The biggest danger is the lack of a well-marked bike lane, so you have to slalom around pedestrians who might have kids with runaway balls or unleashed dogs. If you're a fan of being farther out of a city environment, you'll love the trails along the Guadarrama or Alberche rivers. Want to rent a bike or roller skates? Check out rental companies like Mobeo, in the Matadero Madrid, Rent & Roll, and Mi Bike Río.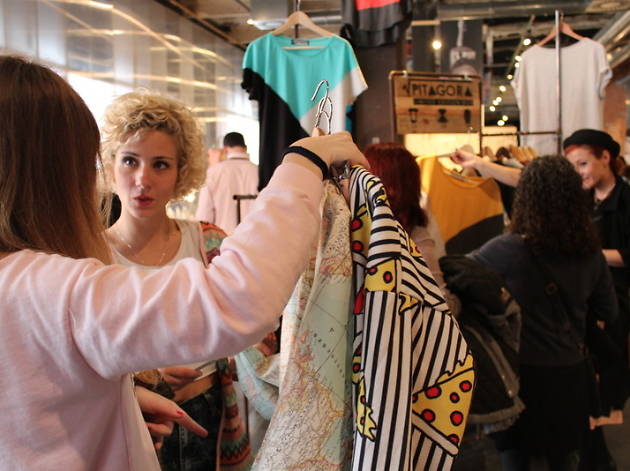 Aside from the hugely popular El Rastro, all kinds of flea markets with something for everyone are set up around the city every weekend. The most well-known among these is the Mercado de Motores, which is held at the Museu del Ferrocarril and brings in hundreds of visitors. Its wide variety, outdoor patio where you can take a load off and get refreshments, area for kids and free concerts are among its main attractions. If you'd rather do some organic food shopping for the coming week, head to La Buena Vida market. And if new and second-hand clothes is more what you're after, you can't go wrong at Nómada Market, Rave Market or Adelita Market. You can also have a look at our selection of Madrid's top markets before making that big decision.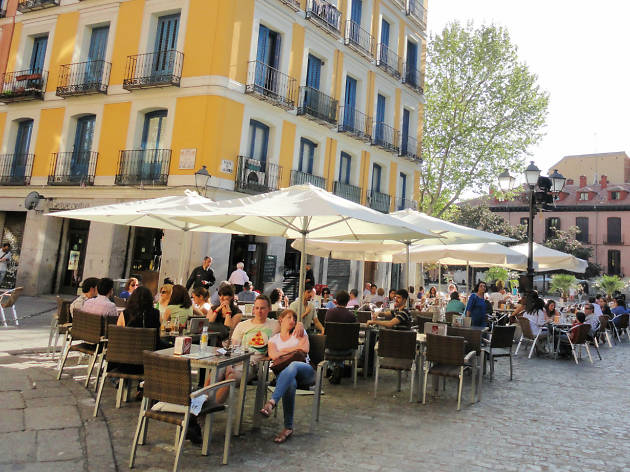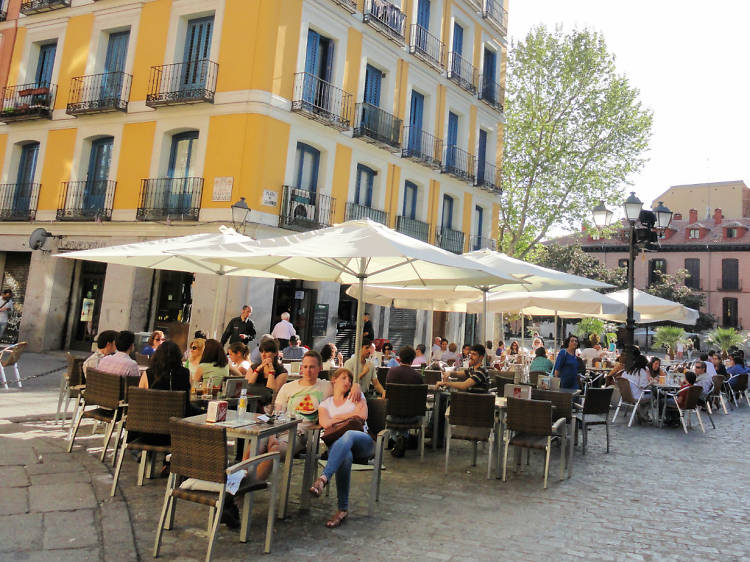 If there's one tradition that's been handed down for generations in Madrid, it's that of meeting up with friends on Sunday to have some beers in La Latina. On Sundays, this neighbourhood that's so mellow during the week is a cauldron of people coming and going to and from one bar or another, and the terraces and pavements are packed with punters and lively conversation. Malasaña and its Plaza del Dos de Mayo is another of the favourites for having a few glasses of beer in good company, as is C/ Argumosa in Lavapiés. Wherever you are, really, if it's Sunday, you'll always find a place for a nice lager, ale, stout... or a quality glass of wine, but bear in mind that the farther away you get from the really touristy areas like Plaza Mayor, the cheaper your tipple.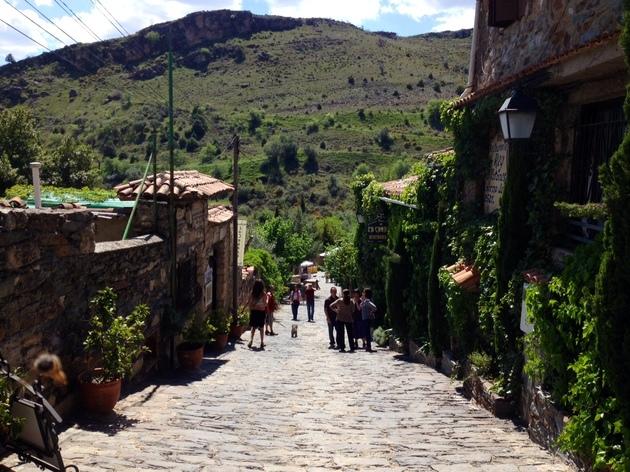 Madrid's surrounding areas have a lot to offer. Less than an hour outside the city centre you'll find spots with stunning scenery and places where you can dine on excellent cuisine. One of these is Chinchón, with its famous Plaza Mayor and exquisite firewood-oven-roasted suckling pig; another is Patones de Arriba, where you'll notice the traditional slate-roofed houses and the mountain range as a backdrop. Los Jardines de Aranjuez are beautiful gardens that are closer to the capital – you can even get there by public transport. And in San Lorenzo del Escorial, you won't want to miss the impressive monastery and take a walk through the lovely cobblestone streets.