Mother's Day in Manchester
Who wants to be the best child in Manchester this Mother's Day?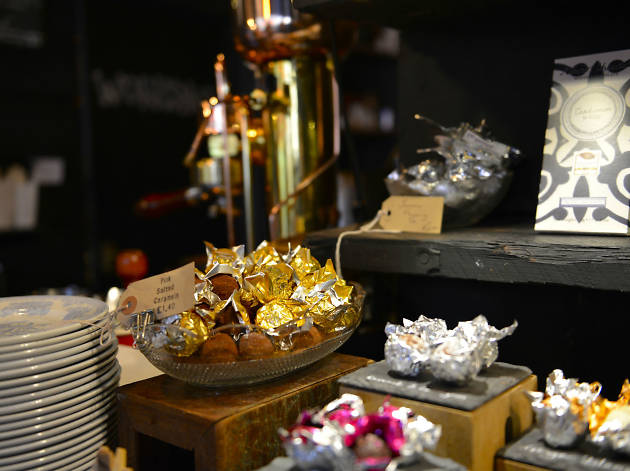 It's Mother's Day soon. Make sure you don't forget. From dining at one of the city's best restaurants to taking her for drinks at one of Manchester's best cocktail bars, proffering the perfect bunch of flowers or gift-wrapping deliciously decadent chocolates, here's our list of some of the best ways to honour your dear mother in Manchester. She (probably) deserves it.
Is your mum more into real ale rather than roses, or The Smiths instead of spa days? Check out some of these events and experiences in Manchester for a Mother's Day gift with a difference.
Read more
Whether your Mum likes fine dining or something a bit more down to earth, there's going to be a perfect place to treat her in our list of best restaurants.
Read more
From 'Wicked' at The Lowry to the new season at HOME, there are so many choices in the city for theatre tickets, a perfect gift for Mother's Day.
Read more
Flowers - surely no Mother's Day is complete without a lovely bunch, but if you want something more than a bunch of daffs, Frog is no ordinary florist.
Read more
If she likes Pina Colada, and getting caught in the rain... For those too young that's a song reference but if you fancy treating your Mum to a cocktail or two, look no further than our guide to the best.
Read more
If your Mum has a pet, other than you of course, you could commission a portrait. A gift from little Fluffy or Butch? Aaaahhhh.
Read more
It doesn't have to be about spending money - time with your Mum is precious too, and with free entry, a trip to one of Manchester's finest gallery spaces makes for a relaxed day.
Read more
With over 30 artists, designers and craft makers under one roof, MCDC provides no excuse for getting your Mum a gift voucher this year.
Read more