The best cocktail bars in Manchester
Shaken, stirred or simply sensational, head to these cocktail dens for the best mixed drinks in Manchester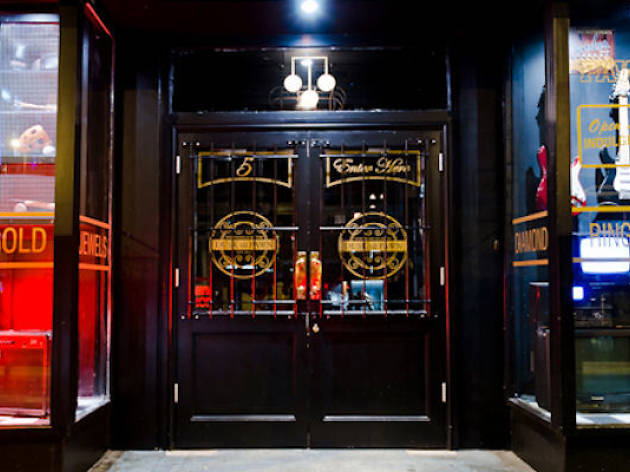 With as many quality bars, restaurants and clubs as we have in Manchester, it comes as little surprise that we're a city known for appreciating a well-crafted drink. From twists on the classics to creative concoctions crafted with ingredients sourced from across the globe, Manchester's cocktail bars are proving themselves some of the best in the business. We've put together our pick of the best, so if you know your manhattans and martinis from your pina coladas and pisco sours, take a peek and partake in a tipple or two.
Manchester cocktail bars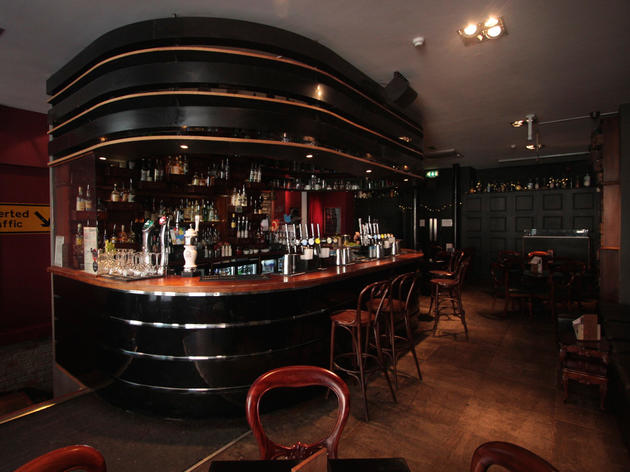 The Northern Quarter is home to many a decent cocktail joint, but the appeal of Apotheca is that it makes mixology both approachable and unintimidating for the masses - especially the hordes it welcomes at the weekend. Taking its name from the former apothecary it now calls home, the bar acts as a modern-day chemist to Manchester, with remedial pick-me-ups its forte.
Read more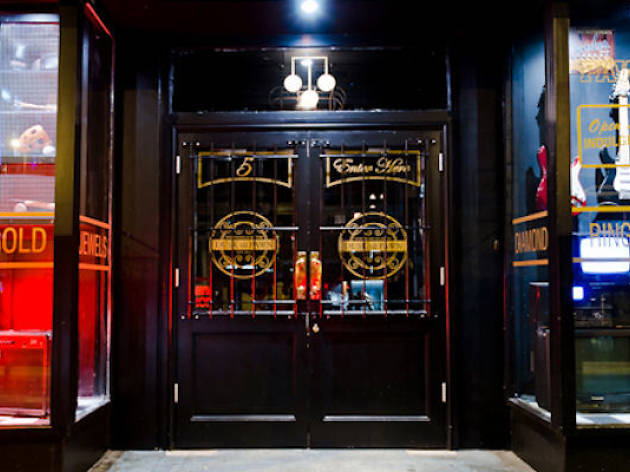 Veiled by neon lights and a misleading pawn shop façade that keeps it hidden, Dusk Til Pawn packs a powerful punch for such an unassuming spot. It's got the brooding aesthetic of a New York speakeasy, with industrial stools, corrugated metal, a totally free jukebox serving up a heady mix of Prince and Eurythmics, and plenty of dark, moody wooden furniture.
Read more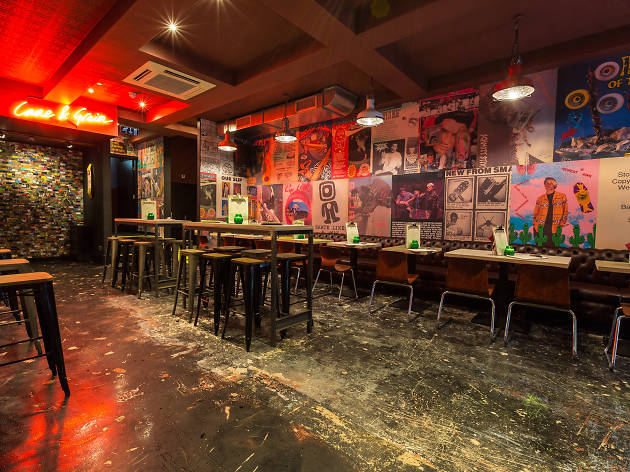 Honing in on ribs, rum, beer and bourbon, Cane & Grain's offering is specialised but not too narrow. Instead, it combines four good things into three floors of something great. Each level takes on an entirely different persona, with the ground floor 'Rib Joint and Tap Room' a nod to the building's former life as a skateboard shop, and acting as the primary, laid-back boozer for the masses.
Read more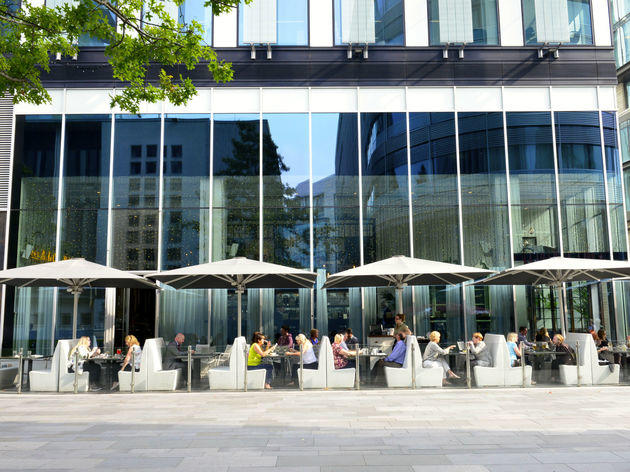 When the original branch in Spinningfields was launched back in 2010, it was immediately clear that The Alchemist was to become Manchester's ultimate molecular heaven, winning hearts with both its intriguing drinks selection and a slick aesthetic blending modernity with gentle reminders of bygone eras. And so it proved, with the Alchemist securing its place in the city's cocktail scene with a distinctive, exciting approach to mixology - the booze here is a real party piece.
Read more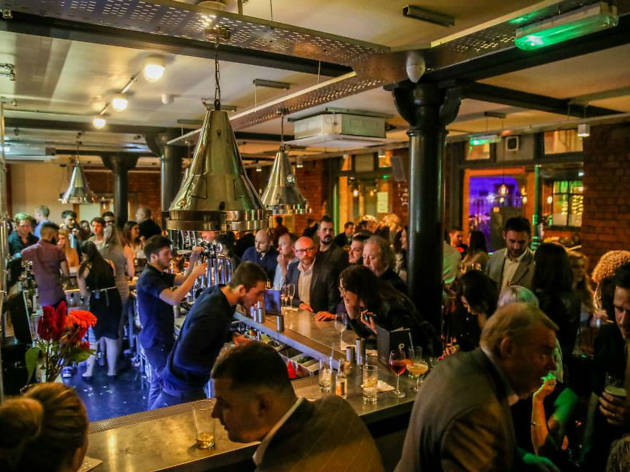 Filling its exposed brick shell with beautiful tan leather stools and classic copper barware, the interior of Pen and Pencil is slick, inviting and made only better by a set of sociable benches at the heart of the main room. Along with a strong bar team serving up twisted classics and house specials, you'll find breakfast staples and, in the evening, plenty of classic American staples that nod towards the show that inspired the bar.
Read more
Serving up 'tonics and treats' that play on the venue's moniker, Elixir is a sanctuary within the inner city area. Try the Totally Herbaceous, featuring the green fairy herself, little miss Absinthe, or the Window of Windsor, a twist on a White Lady with gin, triple sec, egg white, lemon juice and fino sherry finished off with 'caged truffle and intensifying atomisers'.
Read more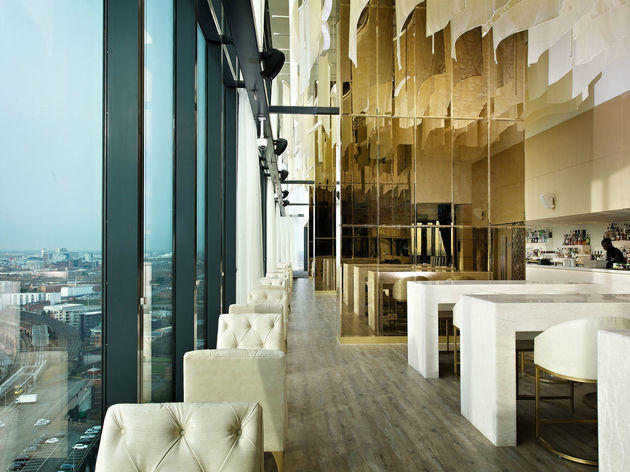 Beetham Tower is an imposing landmark and its location on the site of Manchester's old Roman fort means that all roads into the city seem to head straight for it. From traditional favourites to complex creations with dry ice wafting out of them, the drinks do not disappoint, and there's a fine selection of wines and beers too.
Book now
Read more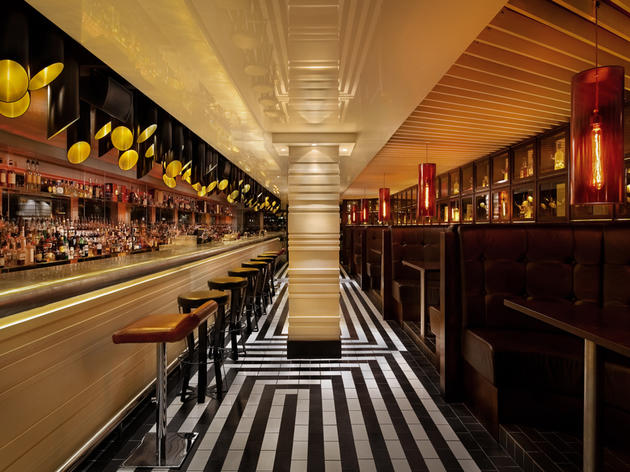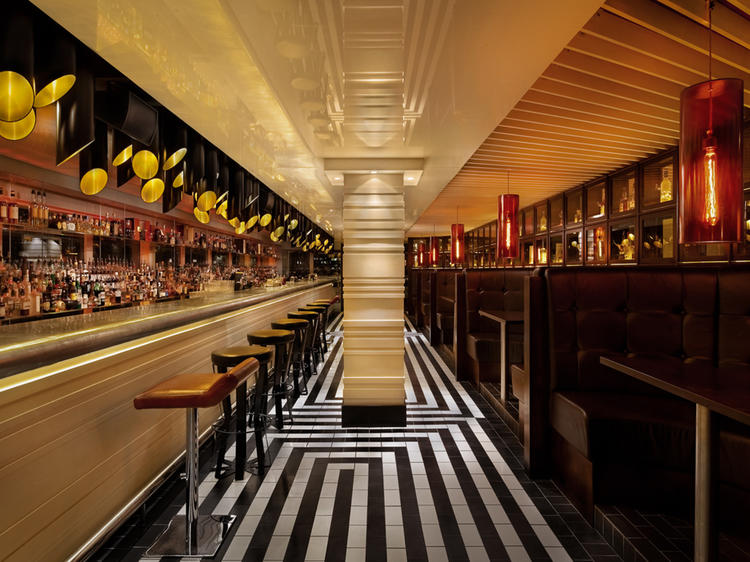 With a sumptuous sky bar and tasting menu by ambitious executive chef, Aiden Byrne, Manchester House celebrates the city's inimitable sense of style with aplomb. As the flagship restaurant and bar of Manchester's most prolific and showy restaurant group, Living Ventures, no expense has been spared on the sleek industrial-chic design – or on the multi-million pound state of the art kitchens.
Read more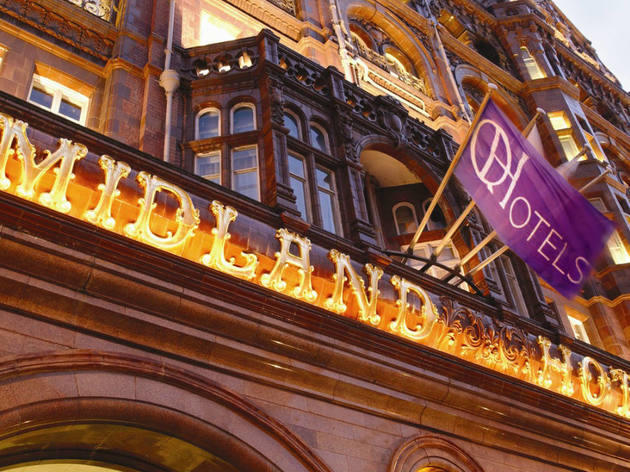 Cocktails draw on the botanicals trend evident at the likes of London's Grain Store or Zetter Townhouse. These are of the same standing - particularly choices like 'Paper Plane to Mexico', featuring chipotle-infused reposado tequila and dehydrated fresh orange dust, or the 'Garden of Tea-den' with applejack, grape, lime, green tea and cider.
Read more
Channelling a modern-day New York speakeasy, this stripped-back cocktail lounge has been known as both Corridor bar and Under New Management in the last few years. But no matter what the name, this Salfordian hideaway is always bustling with post-work drinkers, and a lively late night crew.
Read more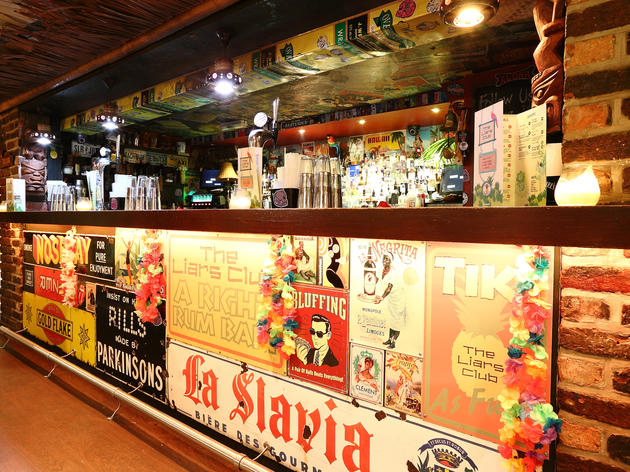 Manchester doesn't do badly for tiki bars but The Liars Club is arguably where the formula is realised best. So much more than just a Zombie and Mai Tai haven, The Liars Club serves up a variety of tropical inspired cocktails and tiki variations on old classics, with crowd-pleasing sharers that become a party piece at the bar – think slurping pina coladas from a hollowed out pineapple and drinks served in novelty steins, barrels and volcanoes.
Read more