The best breakfasts and brunches in Manchester
Our pick of the best spots for breakfast and brunch in Manchester, from greasy spoons to swanky restaurants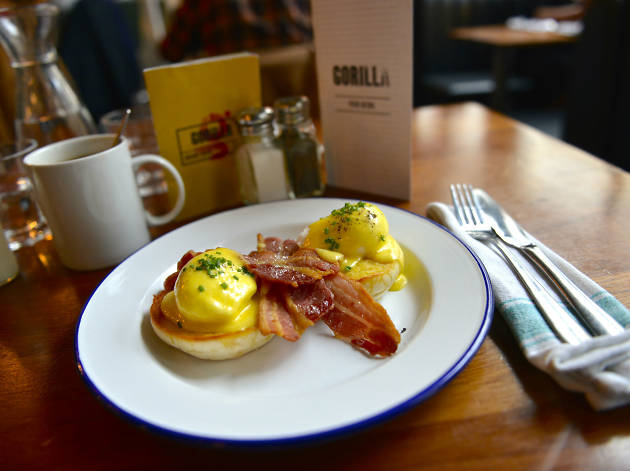 There are few finer things in life than a good breakfast or brunch, and with Manchester's wealth of excellent eateries there's always plenty of scope for partaking in a memorable morning feed. And while for some it's just about soaking up the booze from last night's excess at the pub, others are getting properly stuck into one of the most rewarding mealtimes there is. Whichever camp you're in, we've put together what we deem the best breakfasts and brunches in Manchester, so this time turn your usual cup of tea and slice of toast into something a little more interesting.
Manchester breakfasts and brunches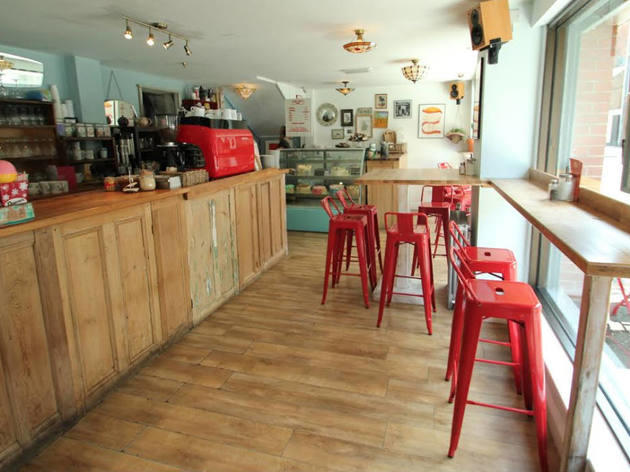 It's more spacious than it looks and there's the occasional wait, but after a hot cuppa (coffees and herbal teas, £2-3) you'll be whisked off to a table. Breakfasters with a flicker of adventure can opt for the waffle-fried chicken, which comes equipped with bacon and maple syrup. Pretty much everything's spot on, though.
Read more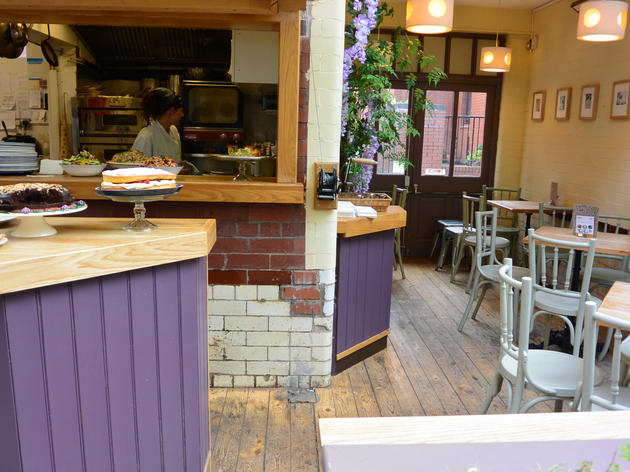 Located within Manchester's Craft and Design Centre, this café's existence is only hinted at by an unassuming board sitting outside, but the mystery it beholds is sufficient to knock you off your feet. The food throughout the day is good but breakfasts and brunches are particularly strong, with pancakes, frittatas, teacakes and other bits and bobs making many mouths happy.
Read more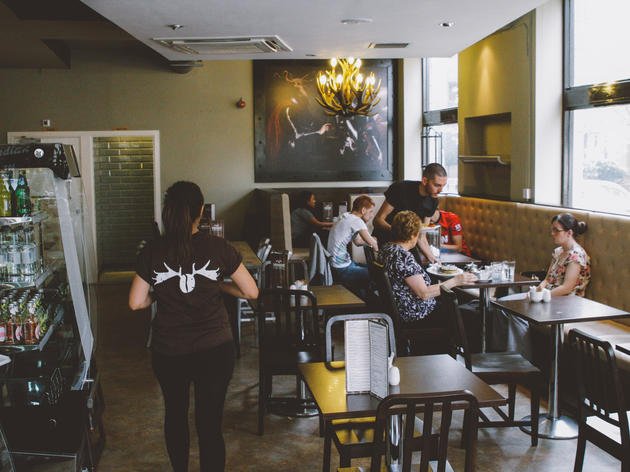 Placed on a corner a stone's throw away from the often overwhelmingly busy Market Street, Moose is a great spot to take refuge from the brutal shopping crowd, or indeed a stinking hangover. The menu is extensive and will probably give more indecisive folk a panic attack, but rest assured you can pick something with a blindfold on and rarely go wrong.
Read more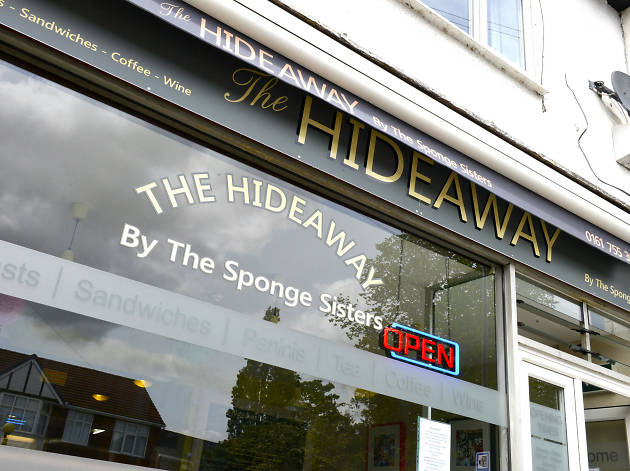 The Sponge Sisters great Urmston café serves not only your traditonal meaty breakfast, sourced from the local butchers, but a great veggie breakfast (the halloumi is delicious) and a wonderful vegan one too, with a surprise delight in the sweet chilli scrambled tofu.
Read more
Rosylee sits next to the rambunctious Hula Tiki Lounge, so can be easily overlooked when searching for some grub. Which is a shame as the full English is exceptional, as are the ham and eggs. Both are probably best washed down with one of the four breakfast cocktails - very tasty indeed.
Book now
Read more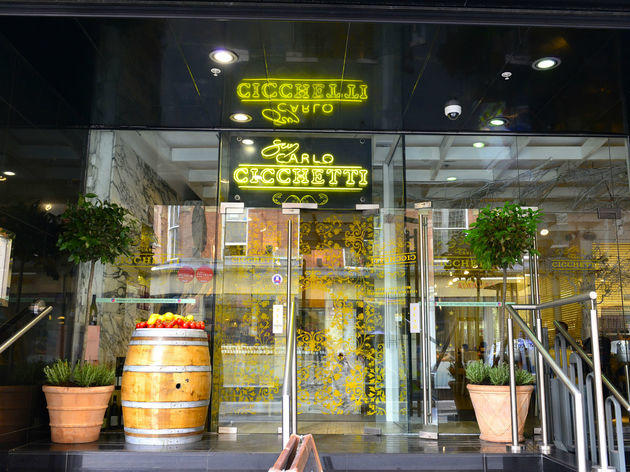 This impressive restaurant is certainly well thought of, but most people tend to visit in the evenings. They are, then, missing out on some very good breakfasts, with 'the great Cicchetti breakfast' an excellent - and huge - example of just how good they can be.
Read more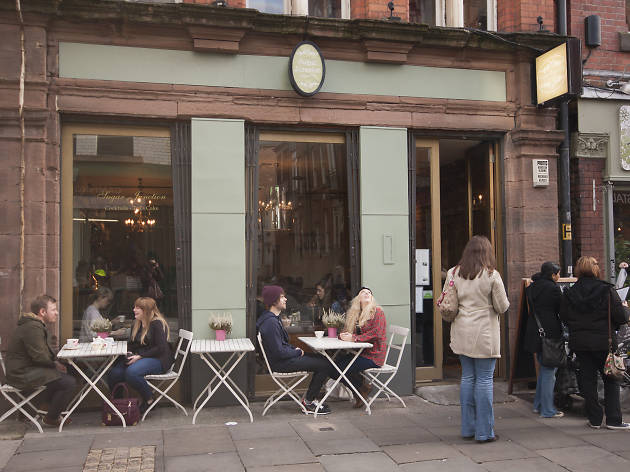 Manchester's Northern Quarter isn't short on quirk, both in its venues and those who frequent them, but Sugar Junction's attention to detail has to be applauded. Afternoon tea is perhaps its forte but the eggs Benedict and eggs Florentine are great too, as are the oft-lauded pancakes. Coffee is stand out.
Read more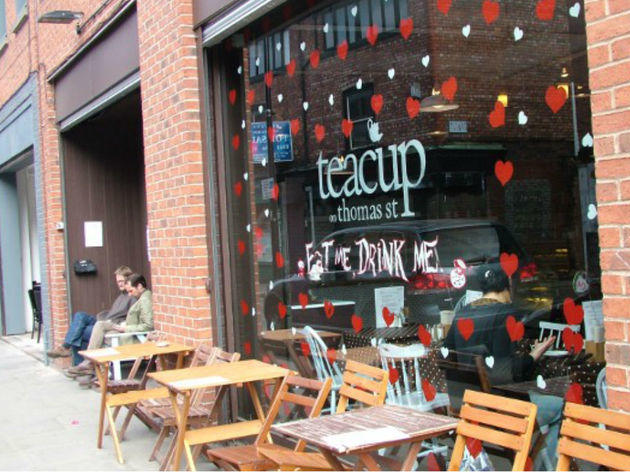 Established by Manchester's very own Mr Scruff, whose love of tea is as strong as his love of music (if not stronger), Teacup is a place where you'll not only find all manner of tea varieties, but an extensive cake menu, cocktails, wines and beers, plus a full lunch and evening meal menu, too. Breakfasts, though, are a particular strong point, with the 'fabulous' egg Florentine deserving of its adjective.
Read more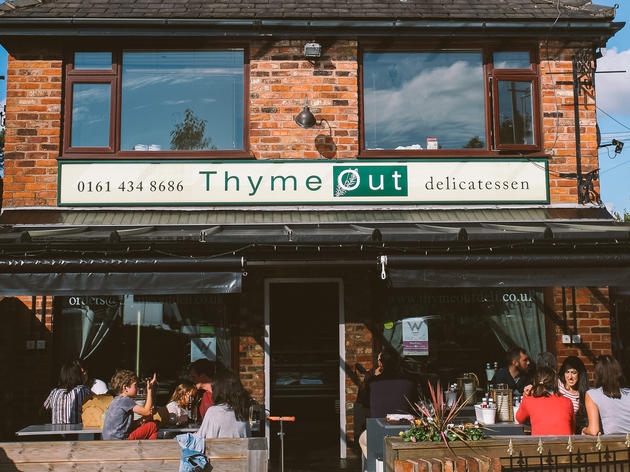 Have you ever been served an egg so fresh and velvety that you felt it must surely have been laid especially for you? At West Didsbury's Thyme Out Deli, you can personally thank the egg producers while they're roaming round the garden. At £10.95, the Foodies Breakfast might carry the price tag of a main, but the size means it'll likely eclipse your lunch.
Read more