Heads up! We're working hard to be accurate – but these are unusual times, so please always check before heading out.
The 11 best things to do in Massachusetts
Branch out beyond Boston to check out these other historic and fun spots around the state
Yes, there are a ton of can't-miss things to do in Boston. But it's worth spending time away from the city, exploring the rest of the state. Massachusetts is known for its colonial history, New England charm, and coastal getaways. There are countless historic sites, plus legendary seafood, ample nature, and culture galore. Three bays (hence the name "The Bay State") shape the coastline, with Cape Cod, Nantucket, and Martha's Vineyard all drawing thousands of sun-seekers in good weather. Western Massachusetts is hilly, with abundant nature and inviting cultural opportunities throughout. After you tackle the Freedom Trail, check out the rest of the state in style.
Done something on this list and loved it? Share it with the hashtag #TimeOutDoList and tag @TimeOutEverywhere.
Find out more about how Time Out selects the very best things to do all over the world.
Best things to do in Massachusetts
Photograph: Courtesy Yelp/Aleece K.
What is it: A three-mile trail through Boston highlighting key sites in the history of the U.S.
Why go: Boston is a very walkable city, and a great way to see the city while getting a history lesson is to follow the well-marked Freedom Trail. You'll start at Faneuil Hall, where revolutionaries and abolitionists gathered, through the atmospheric North End, past the Paul Revere House, the Old State House, crumbling gravesites, and through narrow city streets all the way to Charlestown, home of "Old Ironsides."
Photograph: Courtesy Yelp/Greetings from Martha's Vineyard Tours
What is it: A summertime haven for celebs and low-key New Englanders alike.
Why go: Massachusetts has several popular coastal getaways including Nantucket and Cape Cod, but the Vineyard is the place to be for summer relaxation. It does attract celebrities, but New England families have been coming here for generations. Take a ferry to this idyllic island community of six small towns. There are quaint old cottages, farmstands, gardens, miles of beaches, shopping, and exceptional dining.
Photograph: Courtesy Yelp/Deb M.
What is it: Marine sanctuary that attracts migratory humpback whales.
Why go: Stellwagen Bank is one of the best spots for whale watching in the world. Each summer, around 50 individual humpback whales, identified by researchers, return to this hotbed of biological activity. Female whales bring their calves to teach them to hunt for food in the plentiful waters. Take a whale watching cruise to learn more about the whales and their habitat. You might spot seals, porpoise, and dolphins too.
Photograph: Courtesy Yelp/Sari Marissa G.
4. Old Sturbridge Village
What is it: Living history museum representing New England life in the early 1800s.
Why go: To get a real feel for early American settlers, Old Sturbridge Village is a unique and immersive experience. Costumed actors convincingly go about their routines and demonstrate farming, blacksmithing, cooking, and general daily life throughout almost 60 reconstructed buildings on 200 acres. There's a mill, shops, homes, and a working farm with livestock. Set aside your notions of a boring school field trip and go back in time to experience an important moment in our nation's history.
Photograph: Courtesy Yelp/Scott P.
What is it: Open-air performance venue in Lenox, summer home of the Boston Symphony Orchestra.
Why go: Along with the Boston Symphony Orchestra, opera, jazz, contemporary works, and even popular artists are on the roster at Tanglewood. It's a must for music lovers, as the open-air, fan-shaped structure known as "the Shed" offers a unique environment for enjoying live music. The venue also hosts family events, and Saturday morning rehearsals are open to the public.
Photograph: Courtesy Yelp/Steve W.
What is it: Traditional seafood shack beloved by locals and tourists alike for fried clams and fresh lobsters.
Why go: While there are dozens of notable seafood across the state, Woodman's - family-run since 1914 - stands out for its top-notch seafood and impressive history. (The family claims to have invented the fried clam more than 100 years ago.) It's a summertime tradition to wait in line for a huge platter of fresh, deep-fried seafood with fries and onion rings.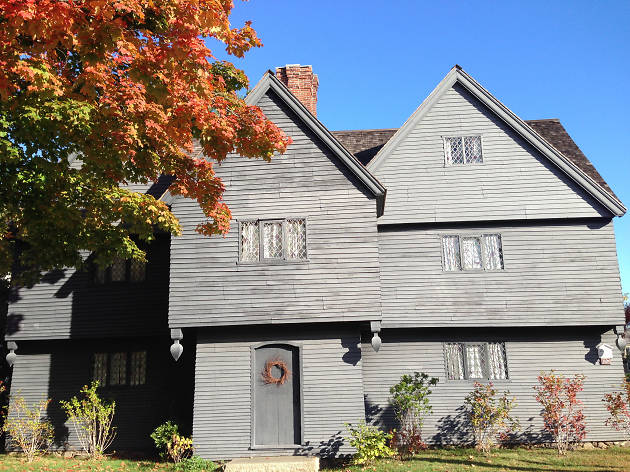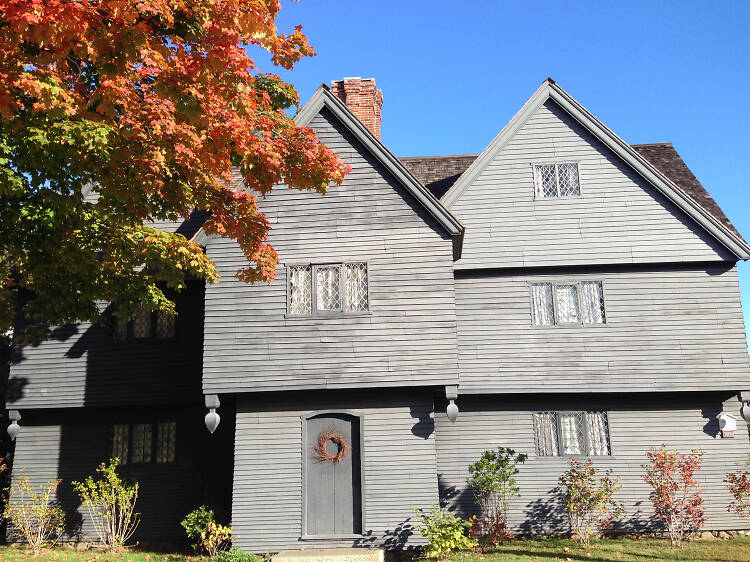 Photograph: Courtesy Destination Salem
What is it: Coastal city north of Boston, famous for its 1692 witch trials.
Why go: Sure, Salem can be touristy, and it puts its gruesome history out front and center, but the city is more than just witches. Salem features several historic districts and a wealth of different architectural styles, from post-medieval to Victorian. The Peabody Essex Museum houses the world's largest collections of maritime art and Asian export art. Round out a visit with a stop at The Witch House (the only remaining structure with direct ties to the Witch Trials), a haunted walking tour, or perhaps a psychic reading.
Photograph: Courtesy Yelp/Matthew K.
8. Norman Rockwell Museum
What is it: Museum dedicated to Rockwell's art, in his hometown of Stockbridge.
Why go: It's the largest collection of original Norman Rockwell art as well as a tribute to the beloved artist. The museum presents exhibits from contemporaries and other like-minded artists, and hosts many arts-related exhibits throughout the year. The 36-acre property is lovely to stroll, and guided tours are offered regularly. The surrounding Berkshires have attracted other artists, many of whom open their studios to the public.
Photograph: Courtesy Yelp/Elli M.
What is it: Independent bookstore housed in a converted 1842 gristmill.
Why go: You can get lost in the splendor of this bookstore, its rooms jam-packed with used books and nooks to read them in. Large windows offer a view of the Sawmill River in the tiny town of Montague. The Bookmill hosts musical performances on a regular basis. To revive after a long reading session, stop in the cafe, then browse the art gallery.
Photograph: Courtesy Yelp/John K.
10. Minute Man National Historical Park
What is it: A park commemorating the opening battle in the American Revolutionary War.
Why go: You'll see more than just a battlefield when you tour this park. The visitor center hosts an award-winning presentation about the opening days of the war. A wooded trail takes you by key historic sites. Ranger programs feature stories, reenactments, and musket-firing demos. Be sure to visit The Wayside, a home where both Louisa May Alcott and Nathaniel Hawthorne lived.
Photograph: Courtesy Yelp/B. G.
11. deCordova Museum and Sculpture Park
What is it: A 30-acre sculpture park and contemporary art museum in the leafy town of Lincoln.
Why go: The surrounding natural beauty of the grounds of the deCordova enhance the enjoyment of the rotating display of modern and contemporary outdoor sculptures. The museum building displays painting, photography, and other media by contemporary artists. A range of events and workshops are held throughout the year. Don't miss unique happenings like "Art and Ales," featuring beer tastings among the sculptures.