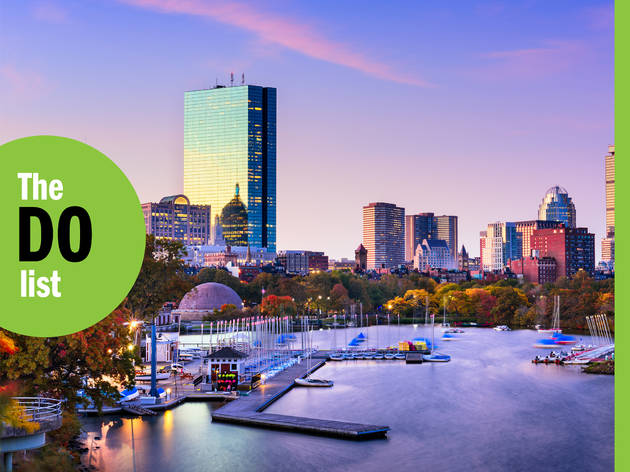 The 50 best things to do in Boston
Want to know the best things to do in Boston? Here's your year-round guide to having a good time in The Hub.
No matter where your interests lie, you can always find fun in the Hub. The best things to do in Boston run the gamut—from seriously entertaining to awesomely educational. Looking for culture? Spend a day exploring Boston's museums. Hungry? You've come to the right place because there are tons of amazing restaurants in Boston that highlight the city's rich and diverse culinary landscape. We've searched all across the city to assemble this list of the best things to do in Boston. Follow it and never get bored here again.
Done something on this list and loved it? Share it with the hashtag #TimeOutDoList and tag @TimeOutEverywhere.
You can also find out more about how Time Out selects the very best things to do all over the world, or take a look at our list of the best things to do in the world right now.
29,000 sq ft of indoor and outdoor space for enjoying the best of the city
Like some variety when you go out to eat? Time Out Market Boston has you covered. Boston's first contemporary culinary hub boasts a tantalizing variety of curated food offerings, a demo kitchen, two top-notch bars and lots more. There is plenty of seating—both inside and on a roomy patio with ample heaters—and some of the biggest culinary names in Boston are delivering a variety of delicious dishes and 'Gram-worthy bites. Housed in the 401 Park Drive building, an Art Deco masterpiece built in 1929 as a Sears, Roebuck and Company warehouse, the Market follows in the footsteps of the wildly popular Time Out Market Lisbon, which opened in 2014 and is now Portugal's most-visited attraction.
50 best things to do in Boston
More great things to do across the globe
Going out and doing things satisfies our need to explore, to learn and to grow (and then to brag about it on social media). Our hope is that the DO List becomes not just your bucket list, but your inspiration to experience and appreciate the corners of magic in the world.
Best restaurants in Boston by cuisine
Best selling Time Out Offers