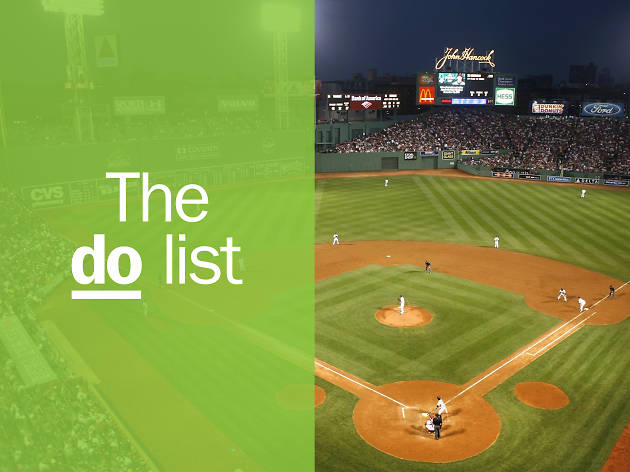 The 50 best things to do in Boston
Want to know the best things to do in Boston? Here's your guide to having a good time in the Hub.
August 2020: We're all about making the most out of what has been a difficult 2020 thus far. Temps are slowly rising, and it's time to emerge, albeit carefully, from our cocoons to get some fresh air. Among the best things to do year-round in Boston are plenty that take place away from the elements, but given the current conditions, options like awesome hiking, sunny beaches, fun cruises, and outdoor dining should move to the top of your list.
Given the ever-changing nature of government rules and restrictions, not everything listed here might be open to the public — remember to always confirm direct with the venue in advance of making plans.
Done something on this list and loved it? Share it with the hashtag #TimeOutDoList and tag @TimeOutEverywhere.
You can also find out more about how Time Out selects the very best things to do all over the world, or take a look at our list of the best things to do in the world right now.
The 50 best things to do in Boston
29,000 sq ft of indoor and outdoor space for enjoying the best of the city
Like some variety when you go out to eat? Time Out Market Boston has you covered. Boston's first contemporary culinary hub boasts a tantalizing variety of curated food offerings, a demo kitchen, two top-notch bars and lots more. There is plenty of seating—both indoors and on a roomy, sun-splashed patio—and some of the biggest culinary names in Boston are delivering a varied assortment of delicious dishes and 'Gram-worthy bites. Housed in the 401 Park Drive building, an Art Deco masterpiece built in 1929 as a Sears, Roebuck and Company warehouse, Time Out Market Boston follows in the footsteps of the wildly popular Time Out Market Lisbon, which opened in 2014 and is now Portugal's most visited attraction with more than four million visitors annually.
More great things to do across the globe
Going out and doing things satisfies our need to explore, to learn and to grow (and then to brag about it on social media). Our hope is that the DO List becomes not just your bucket list, but your inspiration to experience and appreciate the corners of magic in the world.
Best restaurants in Boston by cuisine