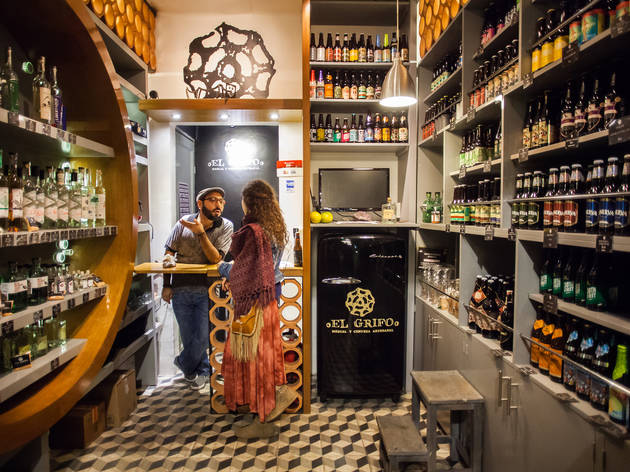 1/13
Foto: Alejandra Carbajal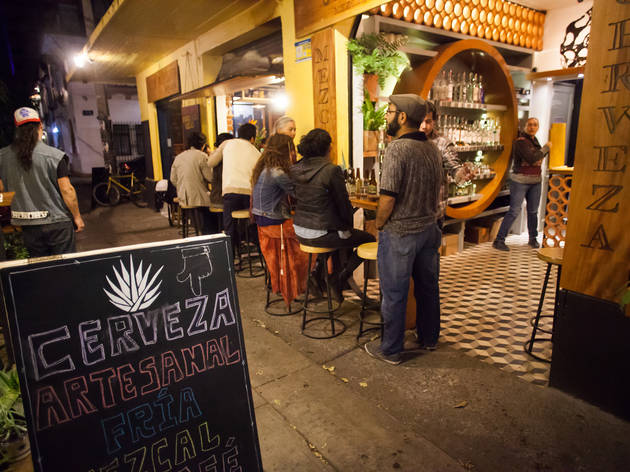 2/13
Foto: Alejandra Carbajal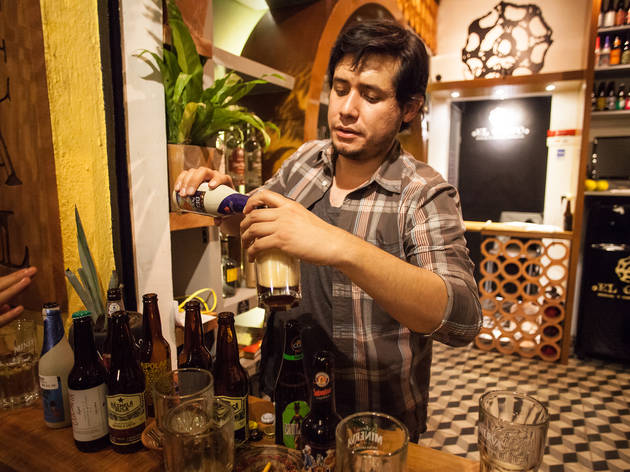 3/13
Foto: Alejandra Carbajal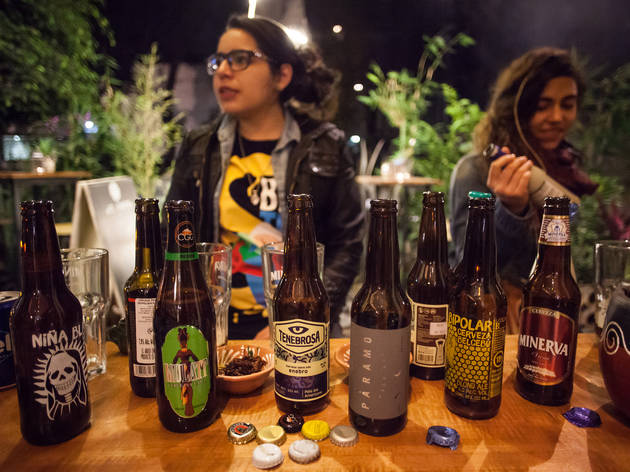 4/13
Foto: Alejandra Carbajal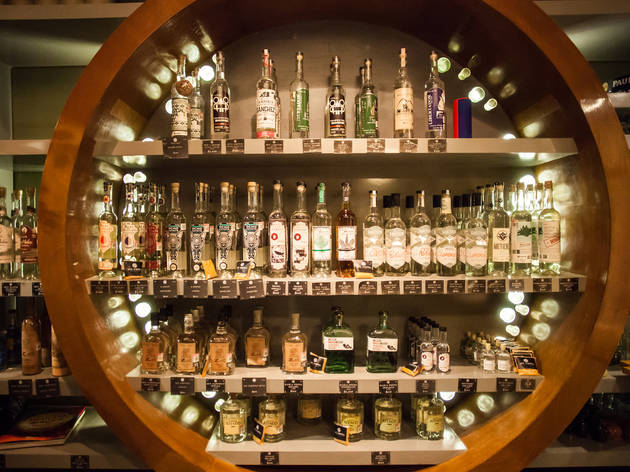 5/13
Foto: Alejandra Carbajal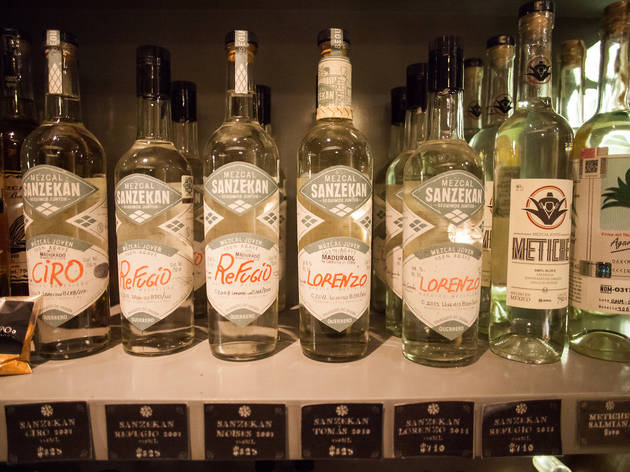 6/13
Foto: Alejandra Carbajal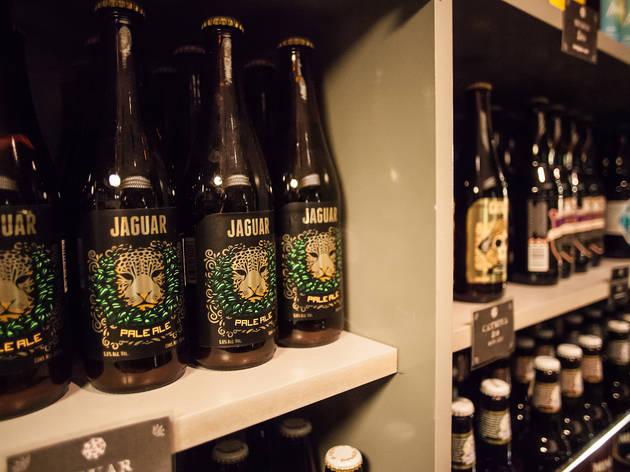 7/13
Foto: Alejandra Carbajal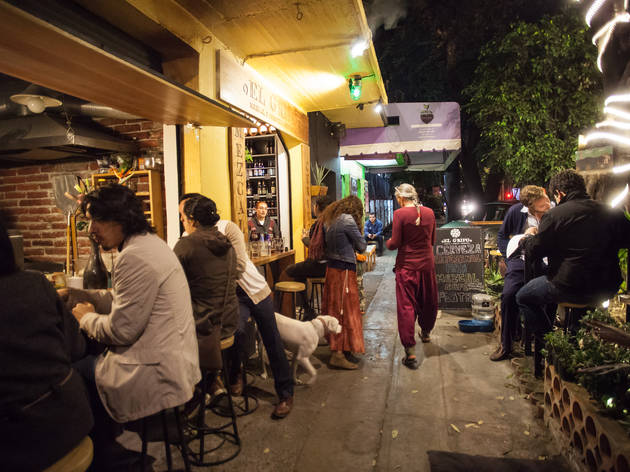 8/13
Foto: Alejandra Carbajal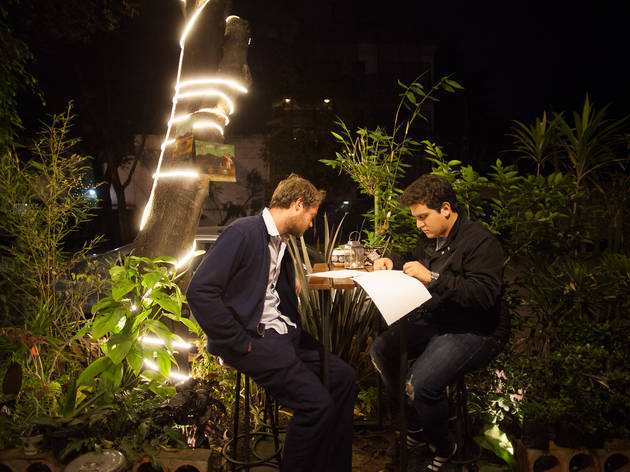 9/13
Foto: Alejandra Carbajal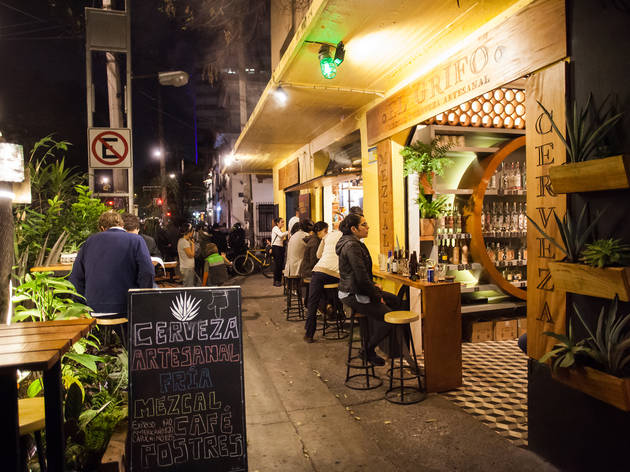 10/13
Foto: Alejandra Carbajal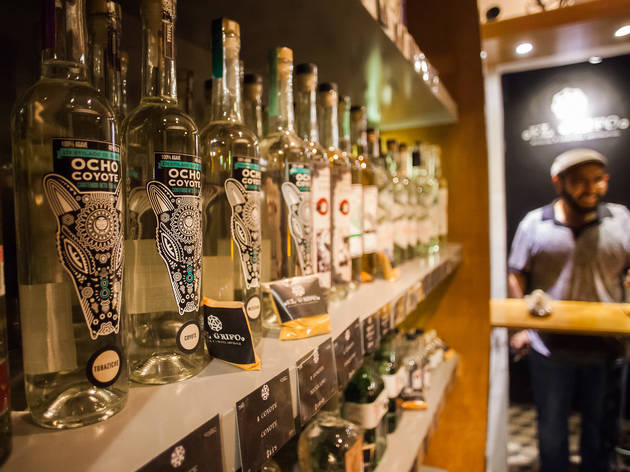 11/13
Foto: Alejandra Carbajal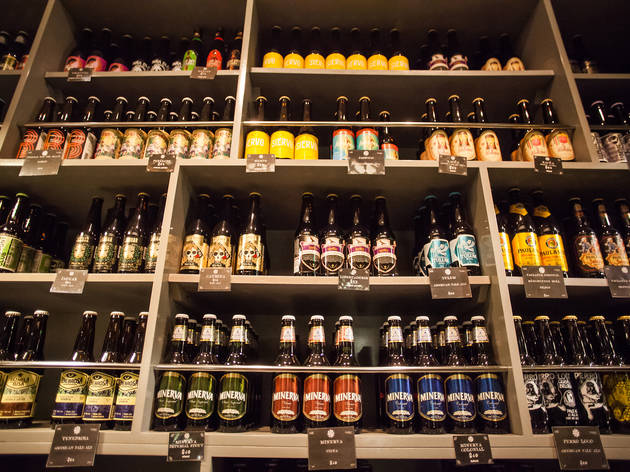 12/13
Foto: Alejandra Carbajal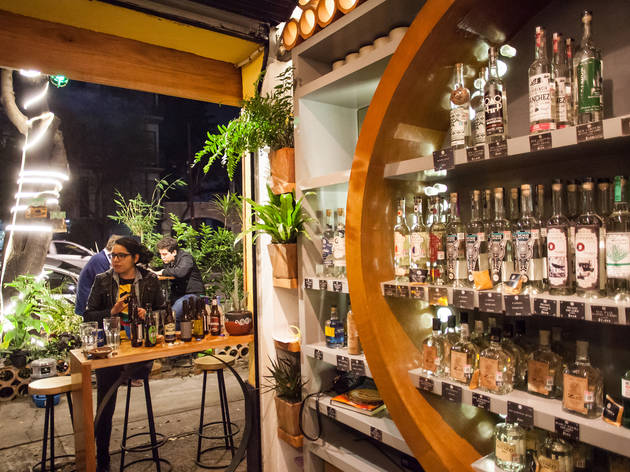 13/13
Foto: Alejandra Carbajal
This boutique mezcal joint on Juan Escutia avenue is impossible to miss. Probably because of the illuminated planters and tables on the sidewalk that are partitioned off by a variance of foliage that are almost jungle in their appearance. The chill design was executed by local architect Mariana Casas, who wanted to combine the outside and the inside with traditional Mexican warmth. The result is a private space that mutes the sounds of the city.
Inside is a small place with a simple bar where you buy from half an ounce of mezcal to up to a bottle. The shelves inside match the two tables and the wooden benches with wrought iron bases outside and are lined with bottles of mezcal (the best brands and styles in Mexico) and beers.
The menu is extensive: from the classic espadín and tobalá, to more rare ones like tobaziche and cupreata and they all come from different areas, mainly from Oaxaca, Michoacán and Guerrero. I recommend you try the madre cuishe, it has a dry, notoriously smoky flavor.
They know they're stuff here, they offer craft beers and are right next door to Pizzas Nosferatu. So, you can pair your mezcal with a homemade pizza of black forest ham and fresh tomato, for example.
Venue name:
El Grifo
Contact:
Address:
Juan Escutia 24
Condesa
Mexico City
06140

Opening hours:
Mon-Wed 1-9pm, Thu-Fri 1pm-12:30am, Sat 2pm-12:30am, Sun 2-9pm
Price:
Average drink $100