The 10 best things to do with kids in Mexico City
Mexico City is famous for it's restaurants, bars and nightlife – but there's plenty for kids to do here too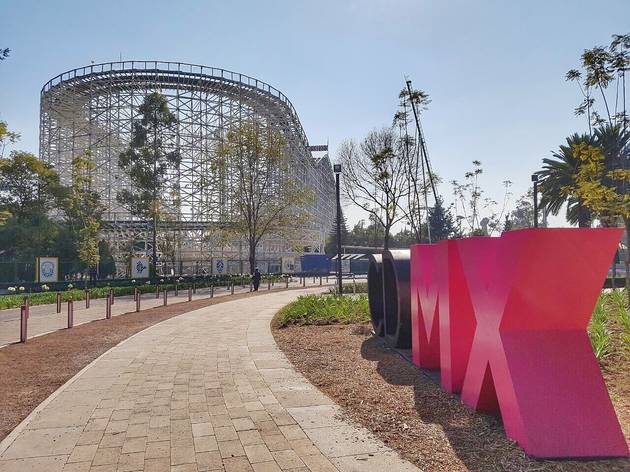 Finding something fun to do with the kids is easy when you're in Mexico City, despite the capital's reputation for incredible restaurants, buzzing bars and a throbbing clubbing scene. These days, there are a tonnes of museums, libraries, theatres, play centres and amusement parks that'll keep the little 'uns occupied, many of them geared towards helping children learn, play and develop their creative skills in a safe environment. Check out the pick of the bunch right here.
Best things to do with kids in Mexico City
1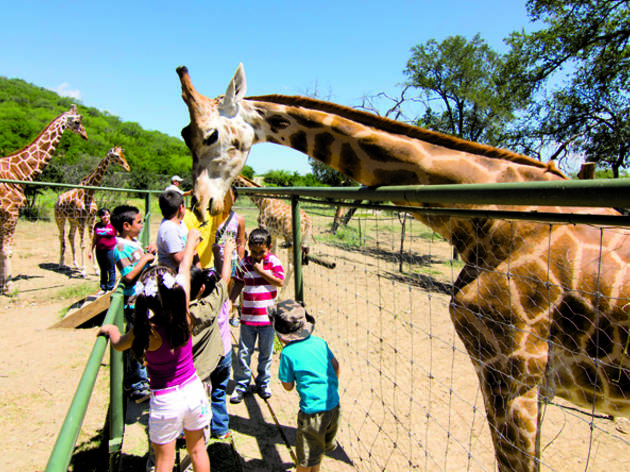 Bioparque Estrella
Kids will marvel at the lions, elephants and giraffes during the safari tour of this ecopark, which opened its doors in 1999. In the Ziwa Lake, another one of their attractions, you will be able to meet spider monkeys as you pass them on your pedalo. Here you can also discover the Subterranium, a mining adventure through the inner-workings of our planet, or admire the dinosaurs in their natural habitat in the Jurassic River. You can also visit the Mini Zoo, try the Kamba Zip-line, climbing walls and the aero-bungee.
2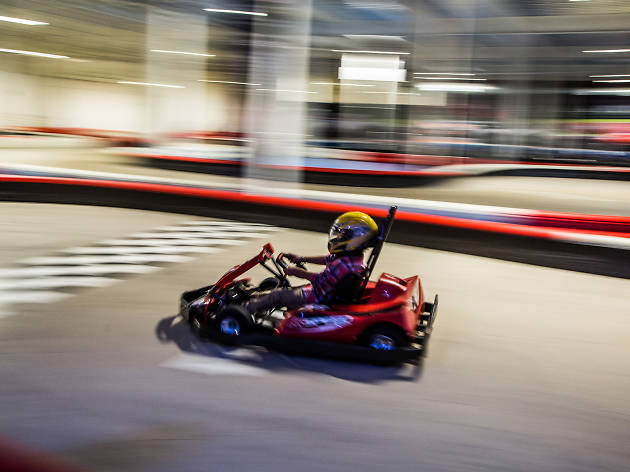 Foto: Alejandra Carbajal
If you and your child are on the hunt for excitement, maybe it's time to introduce them to go kart races. There's nothing better than a good adrenaline rush on wheels. The best part of K1 Speed is that at the same time that they offer a maximum velocity experience on electronic high performance go karts, they do it within a safe and controlled space; for example, their racetracks have barriers that absorb impact and cancel any kind of boomerang effect, and the karts have safety belts, antiroll cages and an automatic stop in case of emergency.
3
Foto: Mattza Tobón
This place is a recreation of a miniature city where kids pretend to work in a given profession and are able learn the worth of money. KidZania mimics reality so much that they even use their own currency called KidZos. A huge plus is that all of the activities are designed for kids from three years of age and above. Some of the biggest hits in KidZania are the sushi bar, the radio station, the chocolate factory, the interactive kitchen, the cosmetic lab and the flight simulation.
4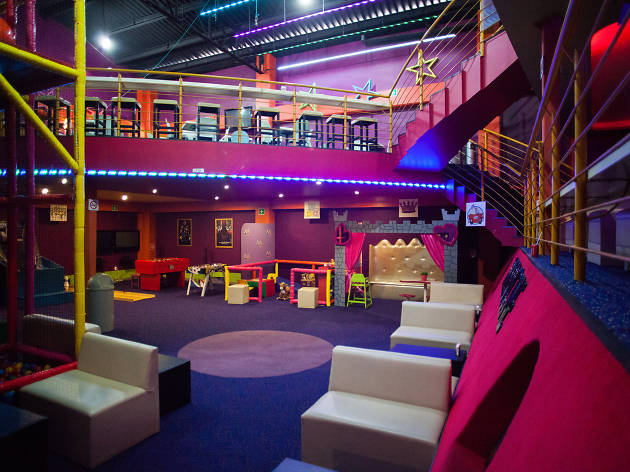 Foto: Time Out México/Alejandra Carbajal
For 100 pesos, the kids can play for however long they want here, a space which includes a climbing wall, a ball pit, a six-meter tower with a slide, a race track, a mini soccer field, an area for babies, and more. The entrance price includes fantasy makeup, costume rental and artistic activities. As its name says, this place is inspired by the cinema; it occupies an old site of the Lumiere cinema chain and part of the original structure still remains. The carpet and lighting are just like the ones used in theater halls, and they often project videos upstairs.
5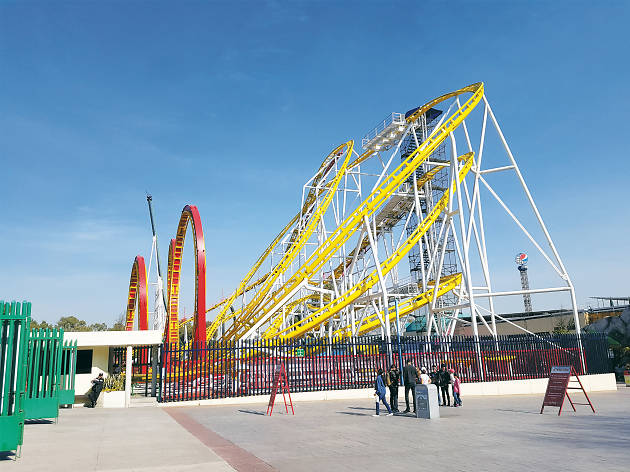 Foto: Victor Santacruz
Its famous rollercoaster isn't the only attraction in The Fair, the littlest ones of the family can also have a great experience at this place, with fun rides like little car racetracks, labyrinths, a wheel of fortune, flying chairs, bumper cars and trains; and they definitely won't want to pass up the opportunity to walk on water inside huge bubbles.
6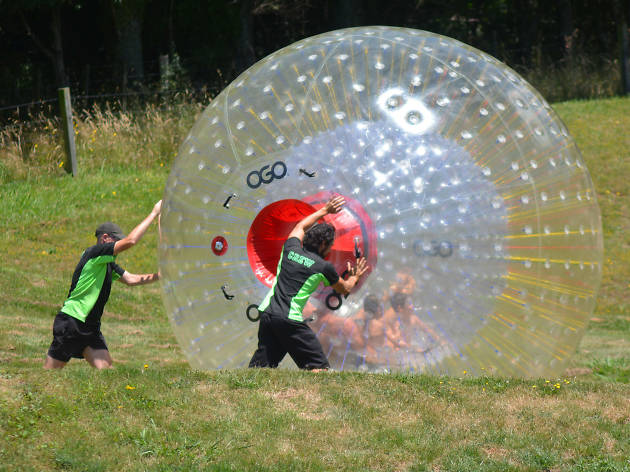 Foto: Cortesía Istock
This ranch has so many attractions that one afternoon simply wouldn't be enough time to enjoy them all. Here you'll get to meet and hang out with around 1,600 animals of over 150 species; you can touch them, feed them and even ride some of them, always with utmost respect for them. Your little cowboy or cowgirl will be able to enjoy activities like zorbing, a sport in which you roll around inside huge plastic spheres throughout the land- or water-based ball areas where races are hosted; their attention also will be piqued by the possibility of zooming down the water slide or on the zip-line, as well as climbing a wall or zooming around on the rollercoasters. If you buy your tickets online you'll find some really great discounts.
7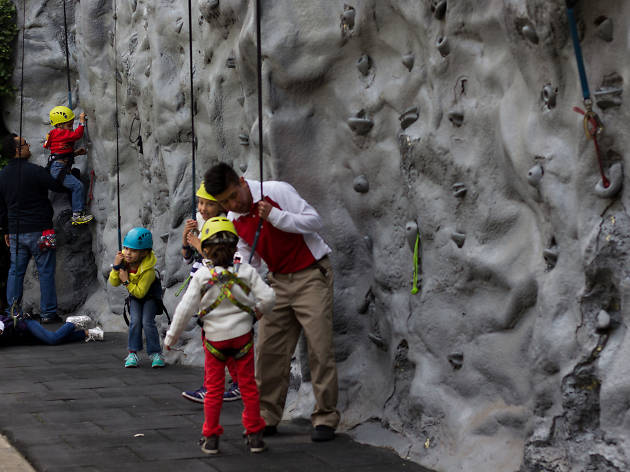 Foto: Mattza Tobón
On this farm your kids will be able to interact with chicken, ducks, pigs, cows, bunnies, sheep, and even feed goats, while on the mini racetrack they'll have the opportunity to ride ponies and even a donkey. If your little farmers are looking for other kinds of attractions, maybe they should take a look around the Mayan-themed minigolf course and the kids track, an area with slides and where kids can drive small cars.
8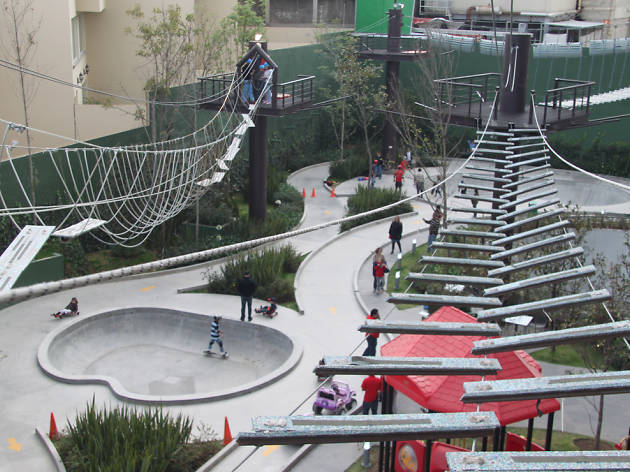 Foto: Cortesía Parque Interlomas
The liberty that comes with being in an open-air park with the security and available options that come with a shopping mall are the main attractions of Zona Matraca, found within the Interlomas Park, an area for little ones from three to 10 years old, where they can play on seesaws, figure out a puzzle and hang out in the reading space.
It has an Extreme Zone for kids and adults, but with special games for babies like a carousel, play center, trains, a ball pit and a little slide.
9
Foto: Fernando Hernández
Excitement lovers come in all sizes, so this huge amusement park is equipped with dozens of games and attractions even for the little ones.
The mini motorcycles or chiquimotos, the circus express, the caterpillar, the labyrinth and the spinning drums are some more relaxed options; for a stronger dose of excitement, get on the Indian wheel, fly on the alpine swings and get soaked in the splash.
10 Foto: Roberto Beltrán
Imagine: floors and walls lined with huge trampolines, a sponge pit and basketball courts instead of a boring elliptical machine. Cool, right? The main attraction is something that's been born out of aerobic's evolution over the years: skyrobics. The sponge pit is another impressive experience altogether. Throwing yourself into it with an airborne somersault turns out to be incredibly fun. And to make it clear that you're the top dog, you can show off your skills playing dodgeball with all your friends.
More fun for kids in Mexico City
The Pre-Hispanic wonders, the archeological remains of our ancestors, the pieces of art and even installations of the latest technologies are within reach for your little ones.
More to explore