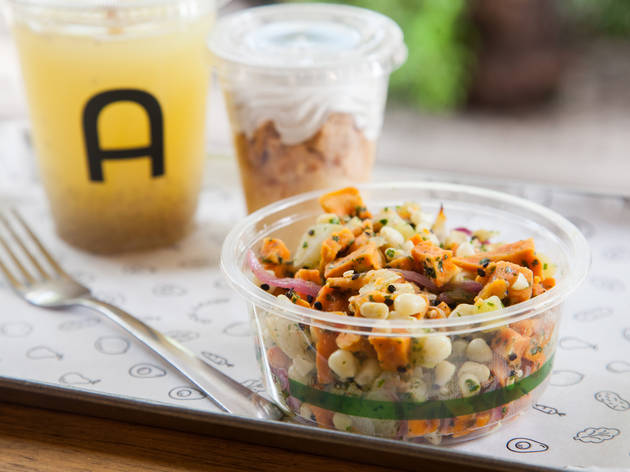 1/17
Foto: Alejandra Carbajal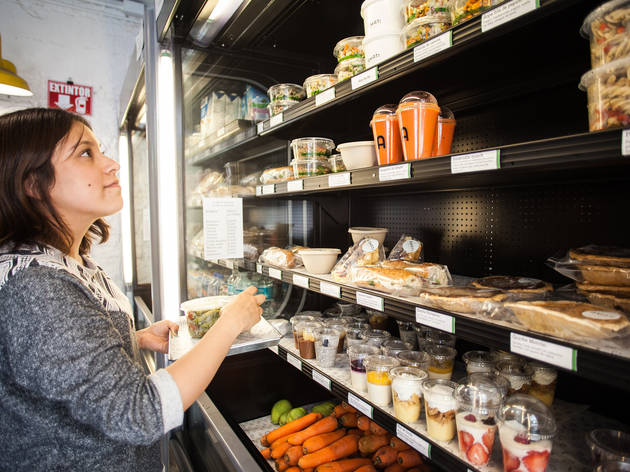 2/17
Foto: Alejandra Carbajal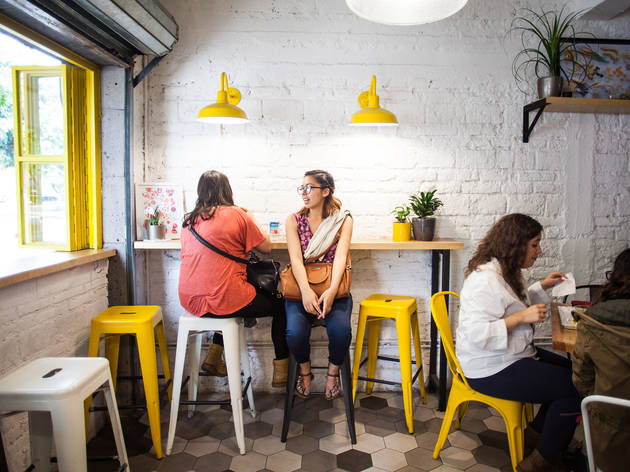 3/17
Foto: Alejandra Carbajal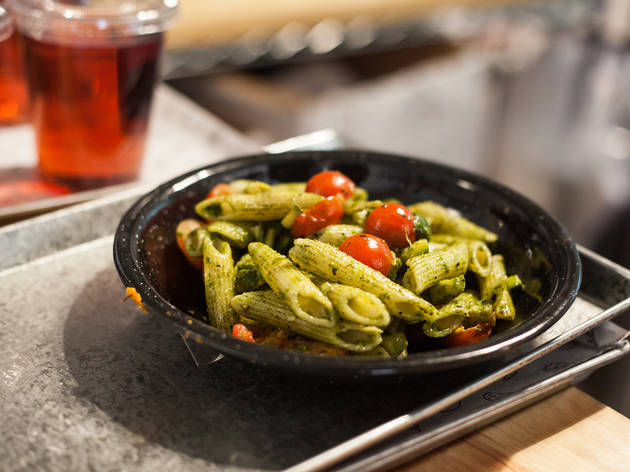 4/17
Foto: Alejandra Carbajal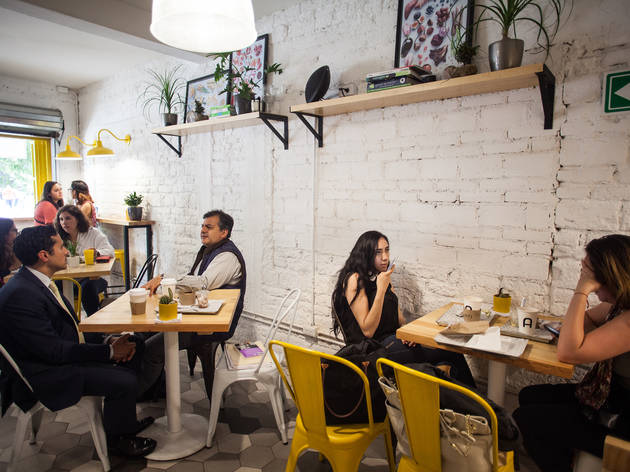 5/17
Foto: Alejandra Carbajal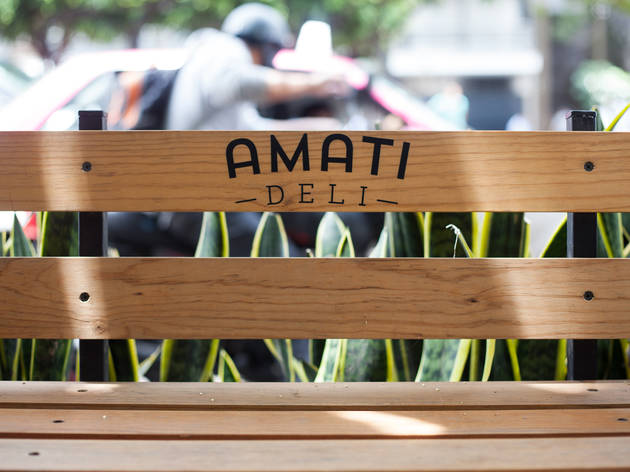 6/17
Foto: Alejandra Carbajal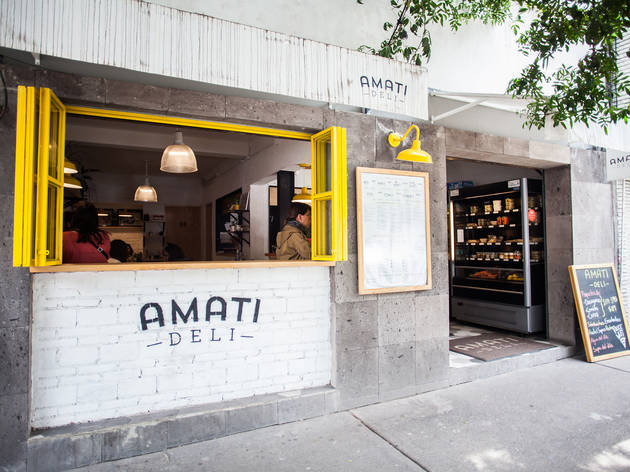 7/17
Foto: Alejandra Carbajal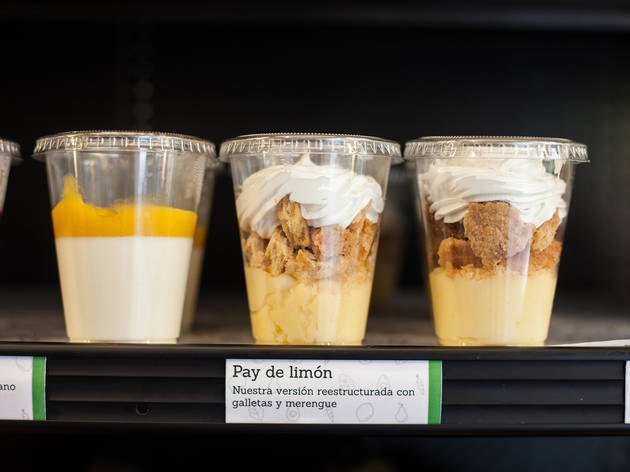 8/17
Foto: Alejandra Carbajal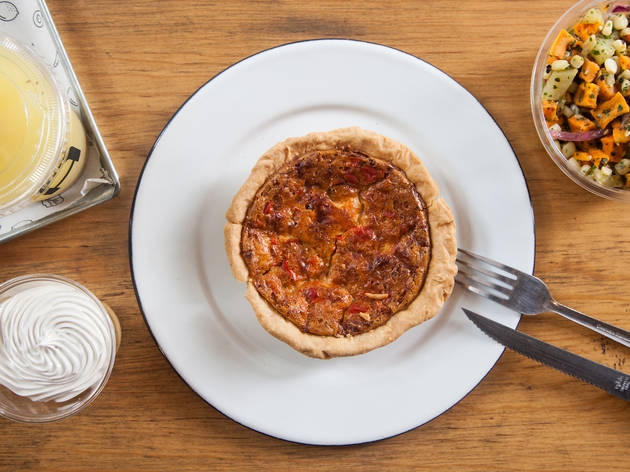 9/17
Foto: Alejandra Carbajal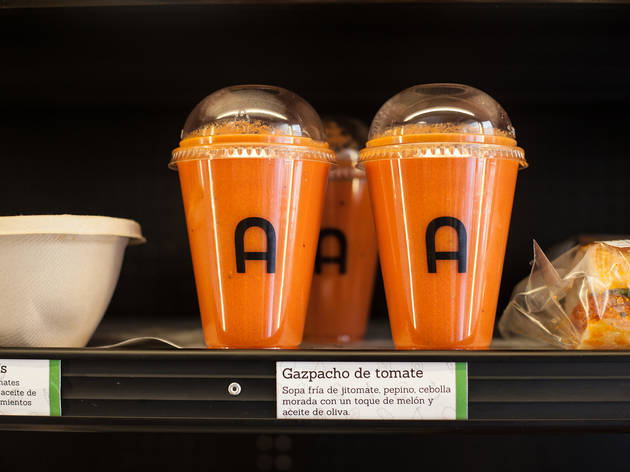 10/17
Foto: Alejandra Carbajal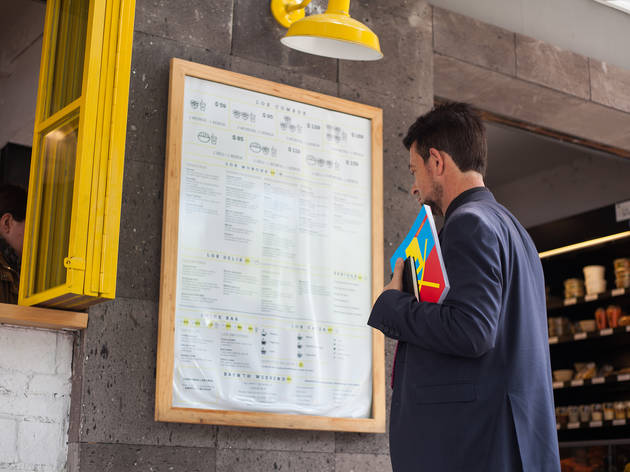 11/17
Foto: Alejandra Carbajal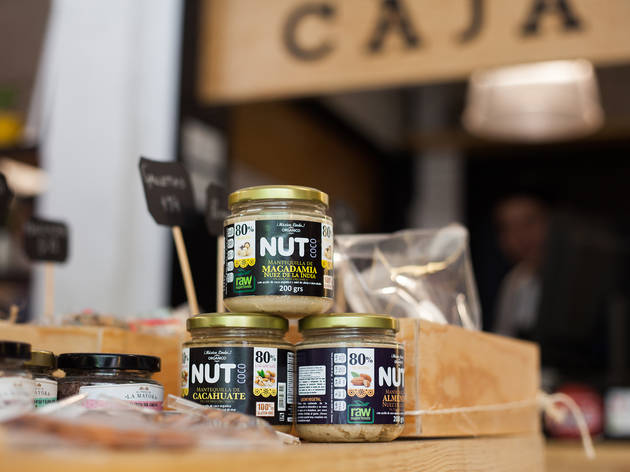 12/17
Foto: Alejandra Carbajal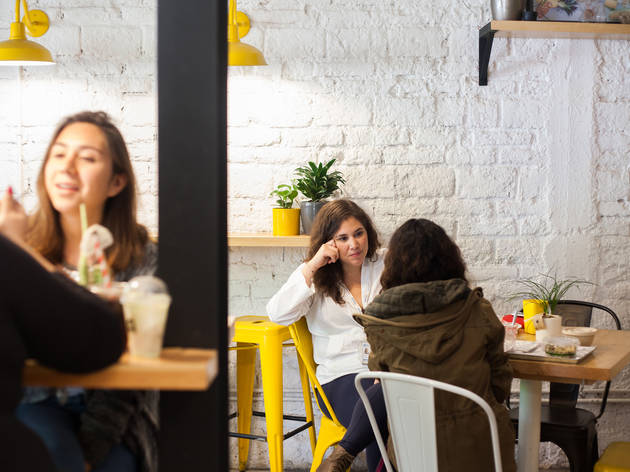 13/17
Foto: Alejandra Carbajal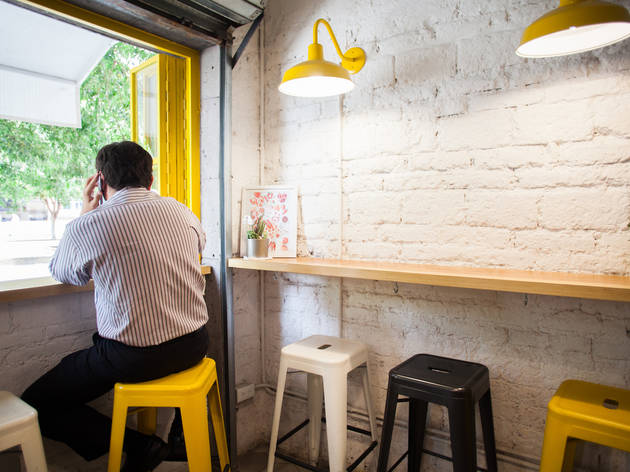 14/17
Foto: Alejandra Carbajal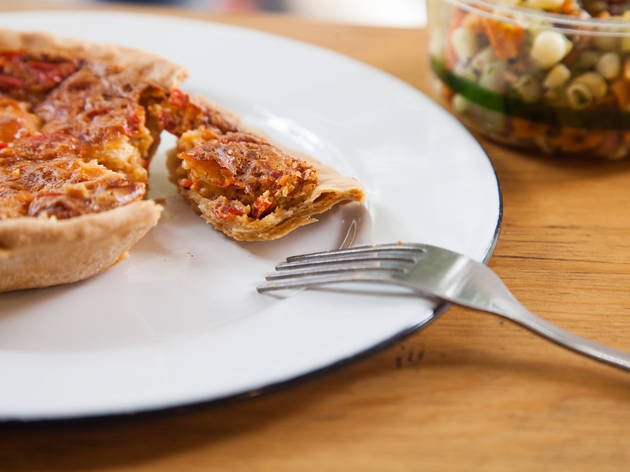 15/17
Foto: Alejandra Carbajal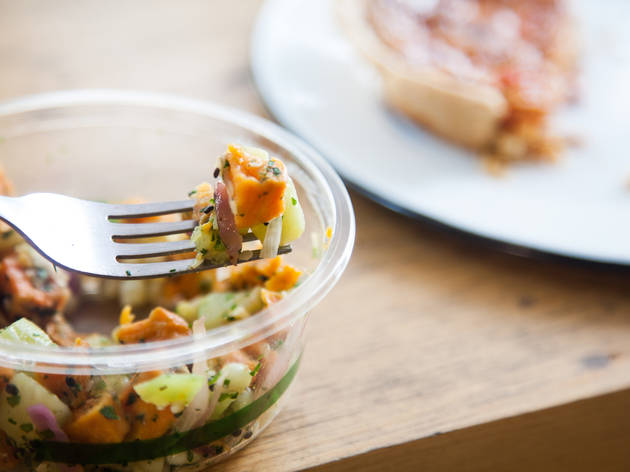 16/17
Foto: Alejandra Carbajal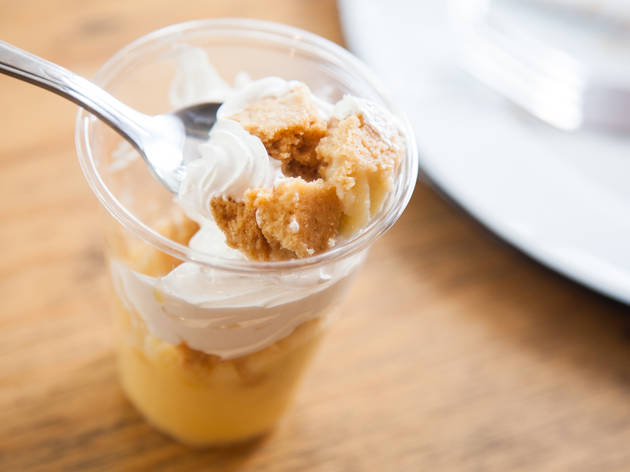 17/17
Foto: Alejandra Carbajal
Taking breakfast at Amati feels more like a 'happy morning' rather than just a plain 'good morning'. This small deli, cafeteria and juice bar has shades of white and yellow that wakes your eye up. Amati means 'enjoy' in náhuatl and 'loved' in Italian, two perfectly combined ideas.
It can be found between the streets of Arquímedes and Heráclito, one of the most chaotic parts of Polanco. During early hours it becomes the perfect deli to go for a coffee, a juice or a petit déjeuner (breakfast) before continuing to everyday's wild madness.
Decoration is pretty original with its wooden details; they kept a bricked wall, but perfectly covered in white paint, feeling just too clean. A couple of plants are on top of the tables and chairs are made from metal; the interior designer is a genius, since he not only took advantage of the space in such a small place, but he achieved a contemporary concept in a well personalized composition that screams commodity and make yourself at home all the time. The downside is you won't want to leave once you've finished your coffee.
On the right side of the entrance there are two open refrigerators with "munchies" and "delis", the stars of Amati's service; another great idea is the practical flow: you come in, choose from the refrigerator and order at the cashier, pay, then leave if you're in a hurry, or sit down and relax.
Take out is much easier than the menu makes you think; they have many options, but you only need to know two things: deli and munch. Deli are vegetarian sandwiches with a lot of personality, while munchies are snacks that also work as side dishes. There are combos for you to combine these two the way you like, with a drink, depending on your hunger.
One of the delis is the provenzal with roasted peppers, brie cheese, honey, rosemary and figs; then the bittersweet, with spinach, quinoa, sweet potato, pineapple and ceboulade, or the fresita with strawberry, lettuce, melon and almonds. I tasted a special deli provenzal style with spreadable tomatoes and crispy rustic bread with black sesame, they heated it a bit so it was deliciously warm enough to pair with a latte.
As for the munch, you can find a greek salad with feta cheese; pasta toscana with pesto or a mini quiche with onions in red wine; for example. I dared to go outside the menu and ordered a sweet potato ceviche, soft and bittersweet with plenty of purple onion. Each product has the menu on display and healthy labels, plus they all have superfoods.
There are also juices and smoothies. I tried the samba green juice with orange, parsley, pineapple, kiwi and ginger, and although it didn't taste much like ginger, the combination of greens and citrus was refreshing and powerful.
At noon, Amati is the perfect place for businessmen of Polanco, since they can order a healthy and quick grab meal, or simply take a book or computer and finish up a project.
Amati has something that you will love at first sight; the appetizing stuff for your body, the pretty presentations and honesty in prices for your dear wallet.
Venue name:
Amati Deli
Contact:
Address:
Horacio 542
Polanco
Mexico City
11560

Opening hours:
Mon-Fri 8am-9:30pm, Sat-Sun 9am-6pm
Transport:
Metro Polanco
Price:
Average maincourse $150