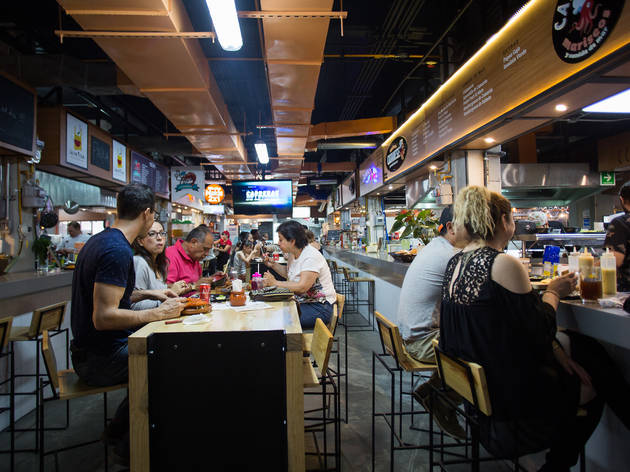 1/16
Foto: Alejandra Carbajal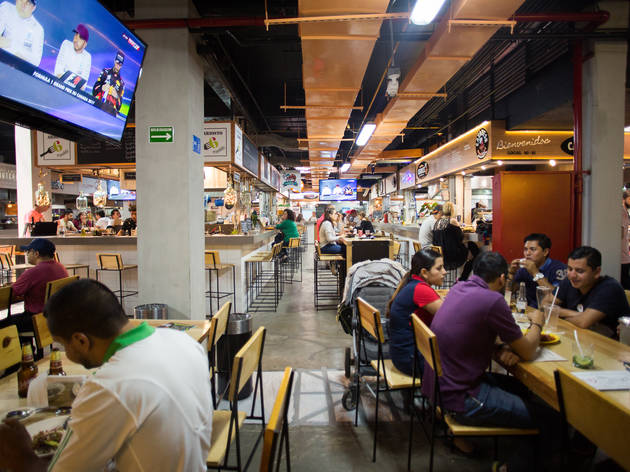 2/16
Foto: Alejandra Carbajal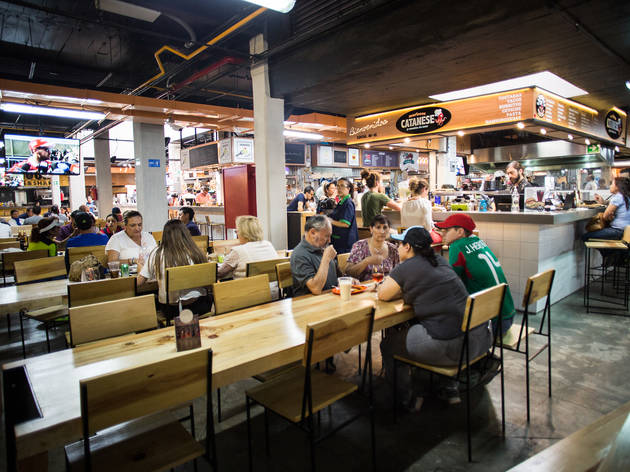 3/16
Foto: Alejandra Carbajal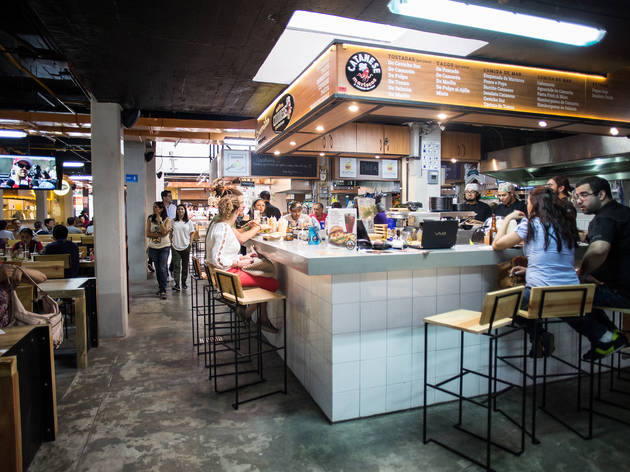 4/16
Foto: Alejandra Carbajal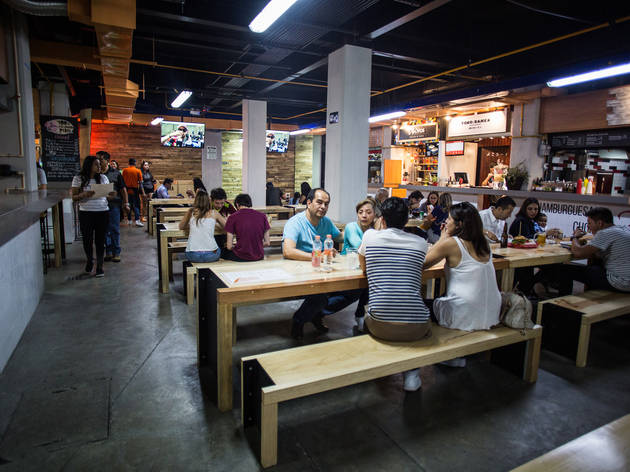 5/16
Foto: Alejandra Carbajal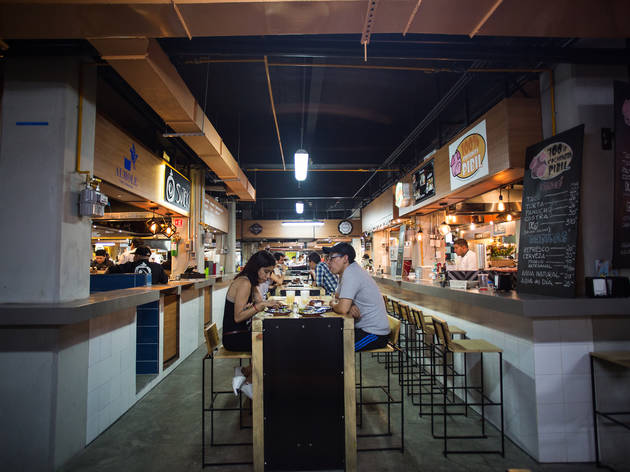 6/16
Foto: Alejandra Carbajal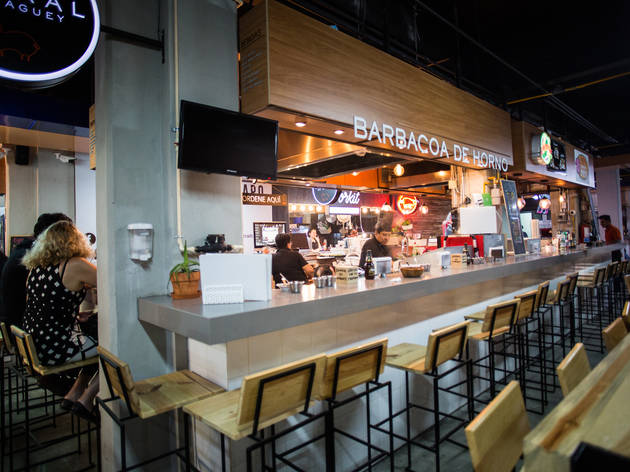 7/16
Foto: Alejandra Carbajal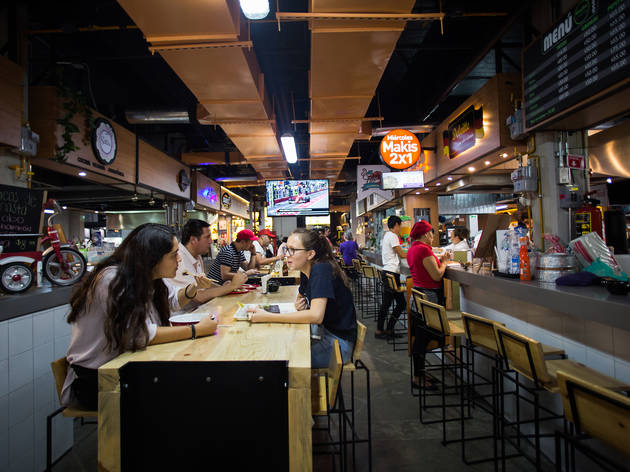 8/16
Foto: Alejandra Carbajal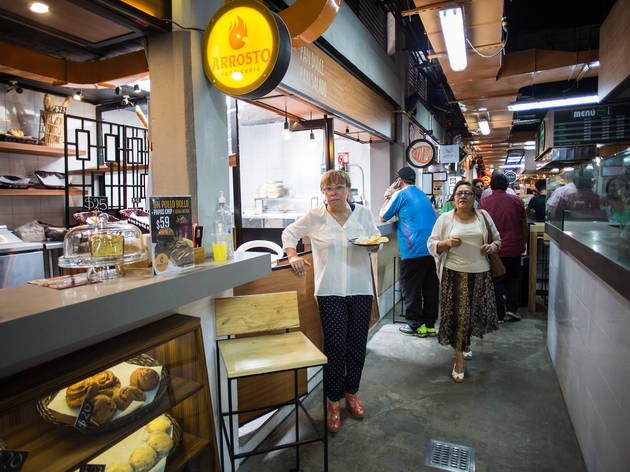 9/16
Foto: Alejandra Carbajal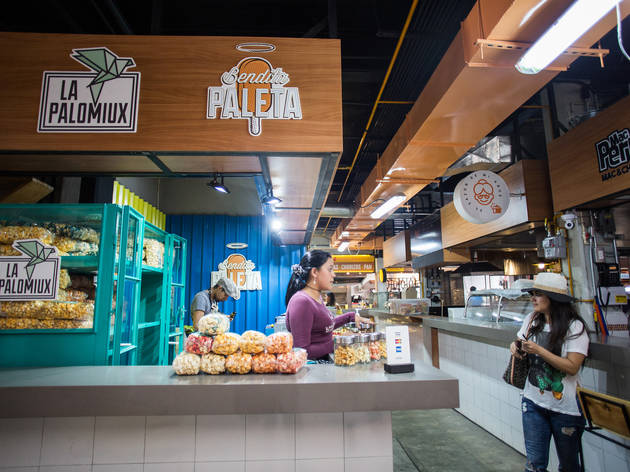 10/16
Foto: Alejandra Carbajal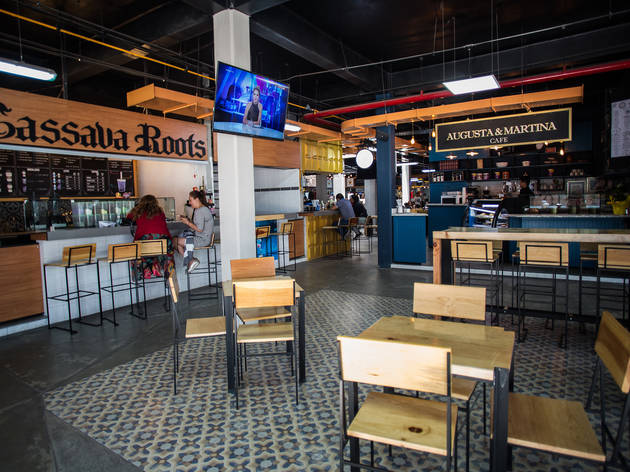 11/16
Foto: Alejandra Carbajal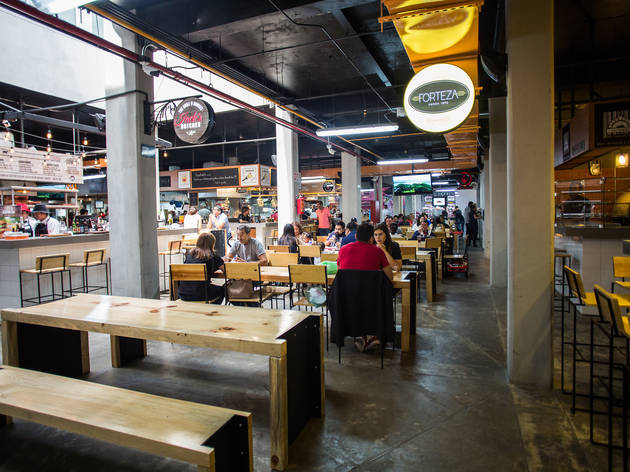 12/16
Foto: Alejandra Carbajal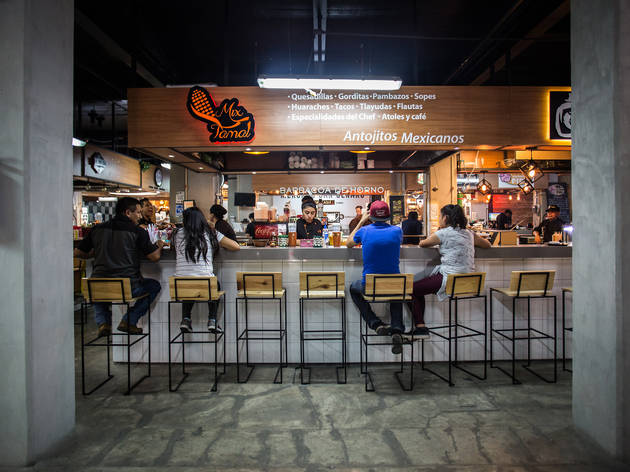 13/16
Foto: Alejandra Carbajal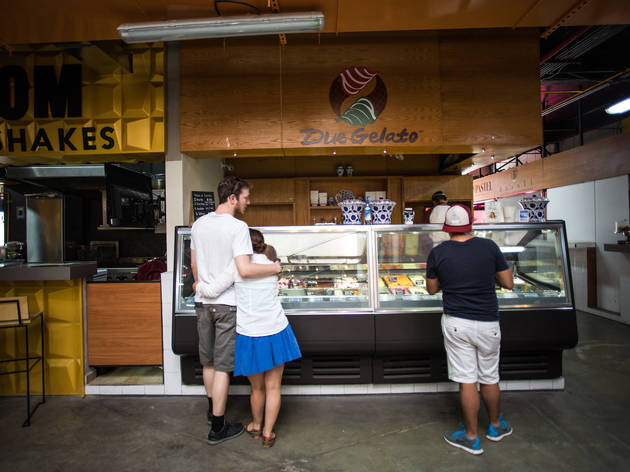 14/16
Foto: Alejandra Carbajal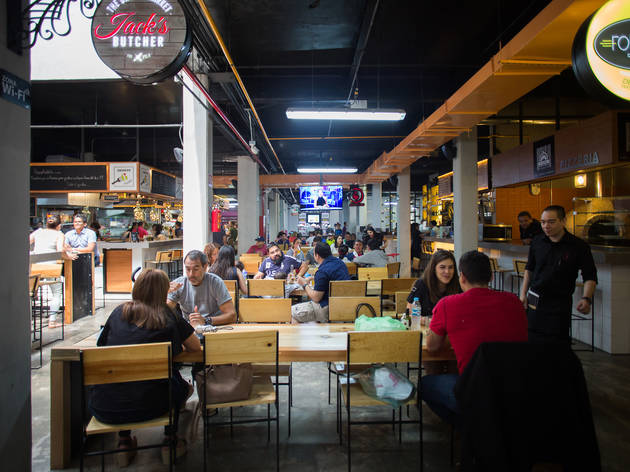 15/16
Foto: Alejandra Carbajal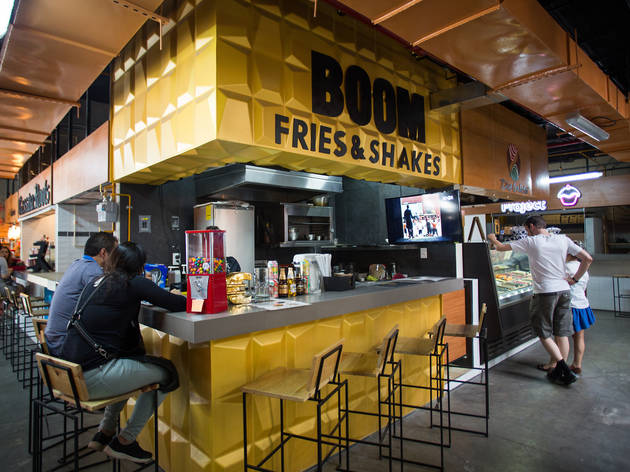 16/16
Foto: Alejandra Carbajal
This food market has more than 50 restaurants, breweries, and bakeries. This titan is now the largest food market in Mexico City. If Mercado Roma or Mercado Molière drove you crazy when it came to choose, you'd better prepare yourself.
On the first floor you will find the gastronomic stalls, the interior design repeats the trend of cement floors, black lines and wood accents, as in other markets, and perhaps it's so as to not distract the mind from the obvious question: "what the hell am I gonna eat?!".
Here, you'll find a bit of everything. Go to Jibaro for Puerto Rican food or Suteki for Japanese where the forte is the kushiague or the nanaya sushi rolls. Head to Areperas Venezolanas for traditional arepas, Arrosto for different sauced and marinated roasted chickens, Mix Tamal for quesadillas and tamales, Boom Fries & Shakes for a calorie bomb, La Palomiux for some gourmet semi bitter chocolate popcorn or to Bendita Paleta for a strawberry with mint popsicles. In The Vivero Healthy Food there are organic, vegetarian and vegan options, too.
Choosing a place to eat will be harder than it seems. But, I recommend taking your time. Soak in all the smells, sights, and textures. Go up and down all the corridors until you find your place. Trust me, when you know… you know.
These massive food temples are becoming trendy and with good reason, there is a bit of everything for everyone and really the only downside is the crowd and that there are maybe too many options at times. One question remains for me after visiting this behemoth, what could possibly follow Mercado San Genaro?
Venue name:
Mercado San Genaro
Contact:
Address:
Mariano Escobedo 220
Anáhuac
Mexico City
11320

Opening hours:
Mon- Wed 7am-8pm, Thu-Sat 7am-10pm, Sun 8:30am-8pm
Transport:
Metro San Joaquín
Price:
Average maincourse $150