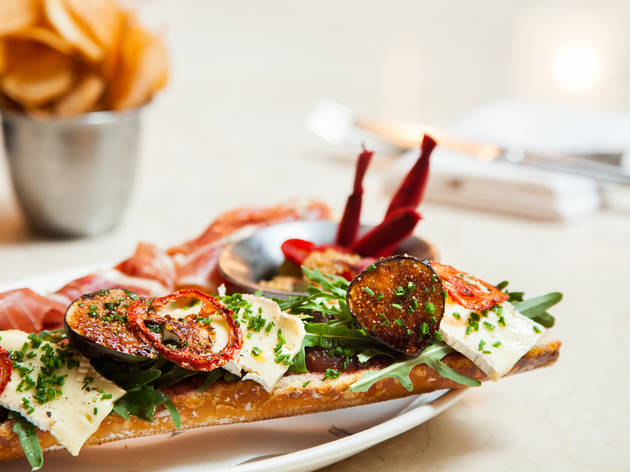 1/13
Foto: Alejandra Carbajal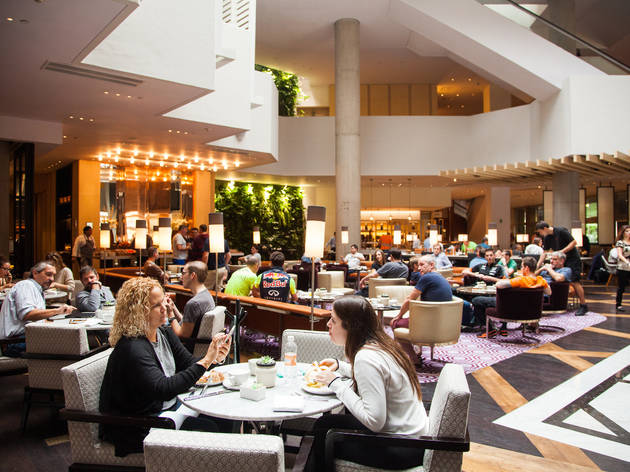 2/13
Foto: Alejandra Carbajal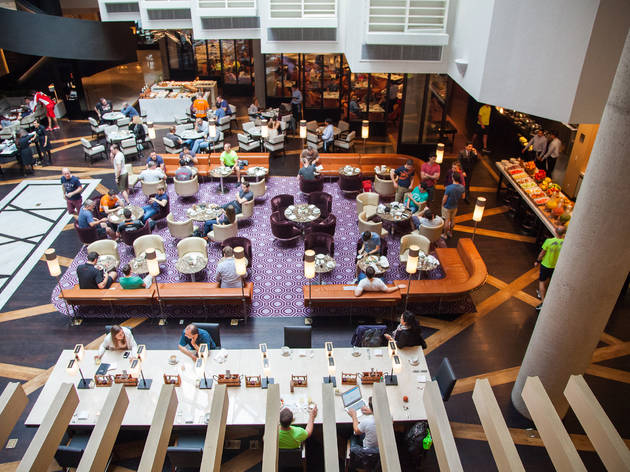 3/13
Foto: Alejandra Carbajal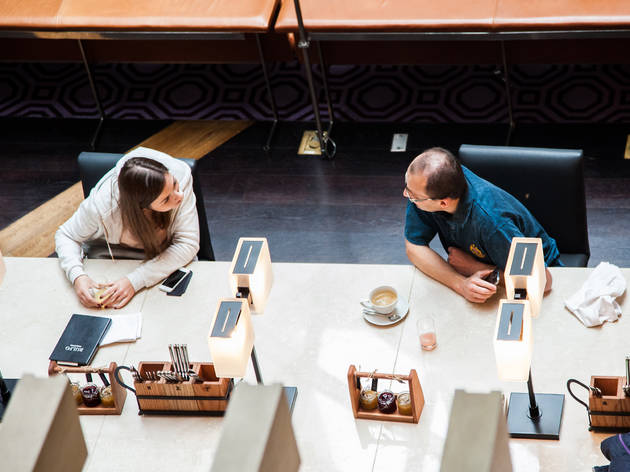 4/13
Foto: Alejandra Carbajal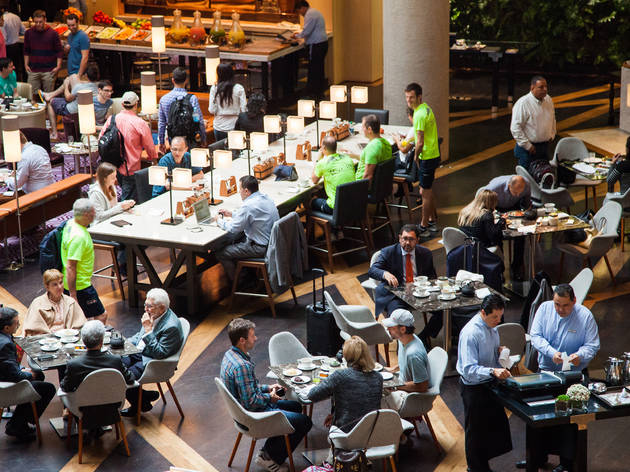 5/13
Foto: Alejandra Carbajal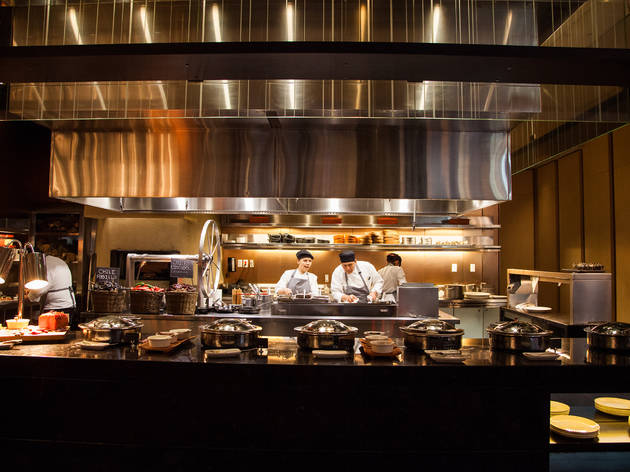 6/13
Foto: Alejandra Carbajal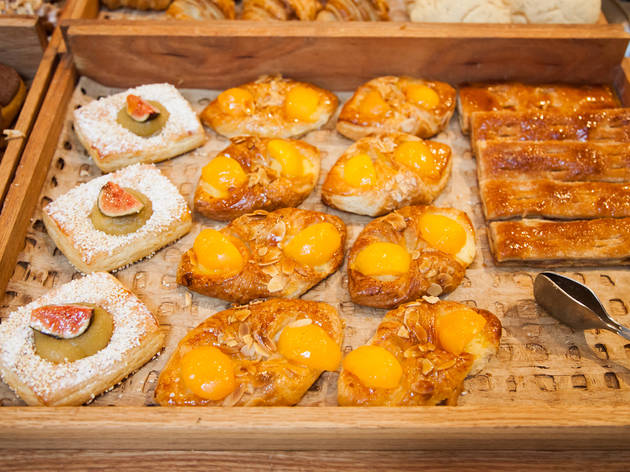 7/13
Foto: Alejandra Carbajal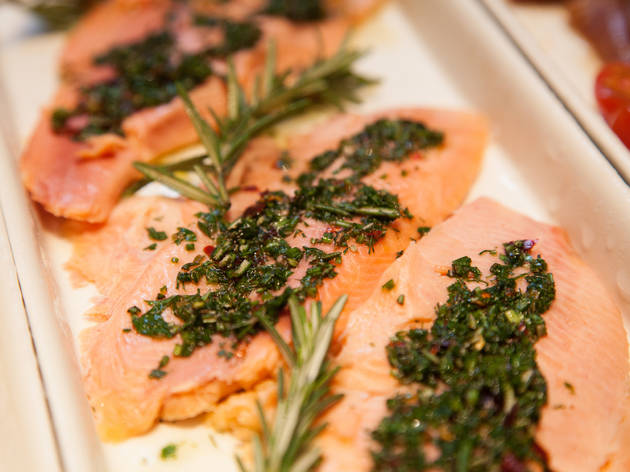 8/13
Foto: Alejandra Carbajal
9/13
Foto: Alejandra Carbajal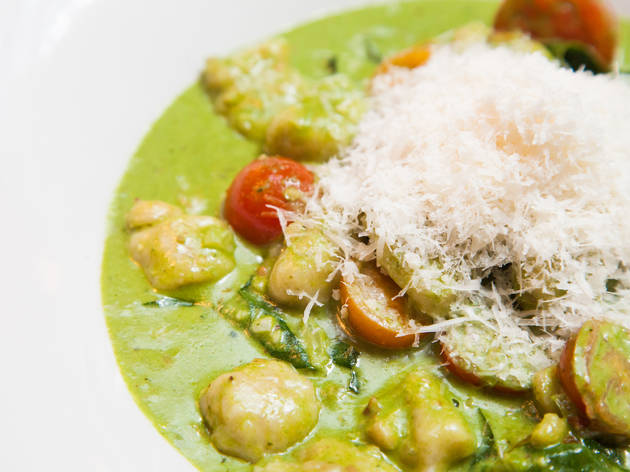 10/13
Foto: Alejandra Carbajal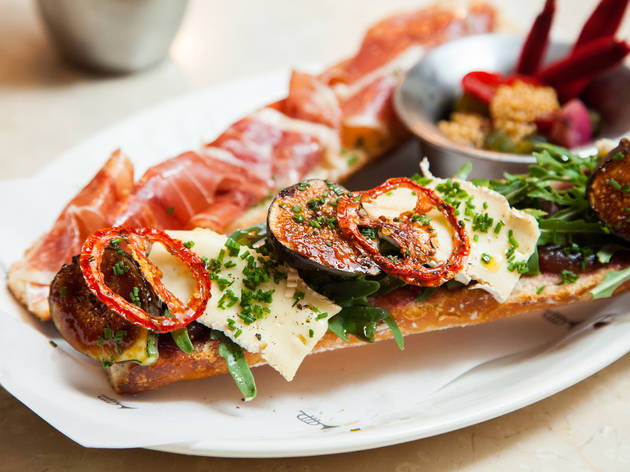 11/13
Foto: Alejandra Carbajal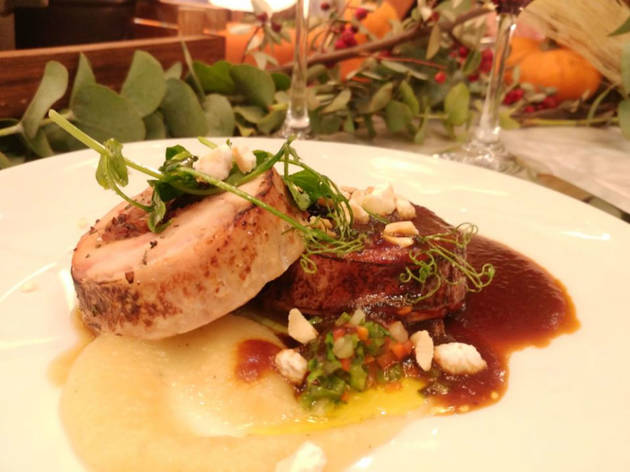 12/13
Foto: Anabel Oviedo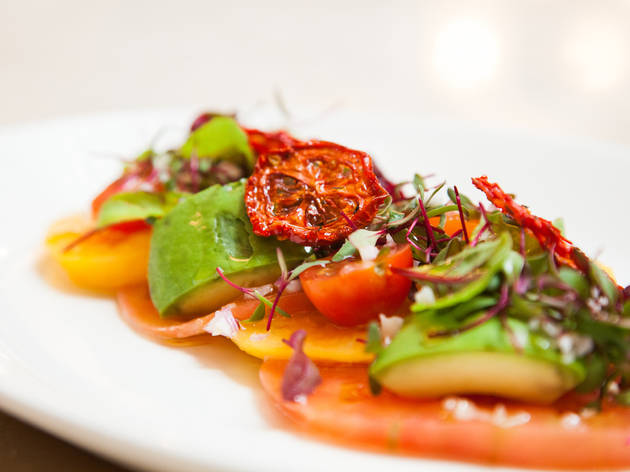 13/13
Foto: Alejandra Carbajal
It's Hyatt Regency Mexico's golden child, with executive chef Rafael Casas and chef Antonio Herrera at the helm. The dishes and techniques are classically Latin American, with grilled meats, soups, breads and fresh elements like salads and ceviches; each representing different regions of Mexico, Argentina and Peru.
Every day is buffet day —from 6:30-11am— with an impeccable and impressive selection of dishes and for $450 MXN you get to punch your ticket to paradise. We're talking pastas like ravioli in hazelnut sauce or orecchiette with parmesan and grilled pork sausage, pizzas, sandwiches with grilled vegetables or carnitas (slow-cooked pork), meats and fish with sauces galore, seafood soups, cold cuts and cheeses, salads with artichokes and artisanal ham, and Mexican appetizers like cochinita or pastor tacos. There's also an omelet bar and best of all, the ceviche bar, with the freshest yellowfin tuna and seared scallops. Our only regret is having a fallible stomach and not being able to try everything.
The ultimate expression of culinary hedonism is Sunday brunch at Rulfo Paraje Latino. The Hyatt Regency's marquee attraction and probably the best in Mexico City, with its extended-hours and bottomless champagne. If you ask them what the difference is in between the regular buffet and Sunday's, they'll modestly reply that Sunday is more… complete. Well, it is, but it's an understatement. Especially the seafood bar with king crab, queen clams and salmon, the pastas and meats, and the organic and vegan options are also Sunday exclusives. While most will say that confectioner Miguel Gómez's dessert bar is the star, with over 30 sweet offering, we're not so sure since all of the cold and hot bars are equally exquisite. Sunday is a bit more expensive, but worth it, at $750 for regular brunch, $950 with sparkling wine and $1300 for the bottomless champagne option (all prices in MXN).
The atmosphere is impeccable, too, with easy jazz tunes that fade into the background and don't impede the feasting and elegantly perfect table service. The only downfall is that we can't move in. In short, this spot emphatically earns 5 Time Out stars.
Tip: Put your eating pants on before you come.
Venue name:
Rulfo Paraje Latino
Contact:
Address:
Hyatt Regency Mexico City
Campos Elíseos 204
Polanco
Mexico City
11550

Opening hours:
Mon-sat 6am-1pm, sun 6am-5pm
Transport:
Metro Auditorio
Price:
Averange main course $600