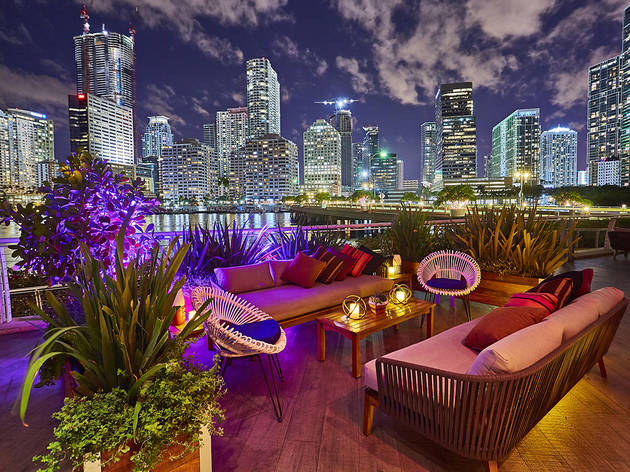 Situated on Brickell Key, the Mandarin Oriental Miami's newest bar (whose name means water in the ancient Inca language Quecha) offers mesmerizing views of the water and Brickell beyond. But don't let the hypnotic view of Brickell Bay distract you from the matter at hand: cheekily named cocktails like the Sexy Bombon Punch with bourbon also demand your undivided attention.
Venue name:
YAKU by La Mar
Contact:
Address:
Mandarin Oriental
500 Brickell Key Dri
Miami


Opening hours:
Thu–Sat 6–11pm
Transport:
Brickell Trolley
Do you own this business?