Fifteen years after Switzerland's Art Basel launched a satellite event in the New World, Art Basel Miami Beach—and the surrounding, citywide hullabaloo known collectively as Miami Art Week—has become a glittering magnet for collectors, gallerists, artists and industry professionals from around the globe. "It's a lifestyle experience—Burning Man and Basel Miami are the two highlights of my year," says prominent San Francisco gallery owner John Berggruen, whose eponymous establishment has exhibited blue-chip pieces (guaranteed resellable) by Alexander Calder, Helen Frankenthaler and Roy Lichtenstein at the fair since its inception in 2002. "Basel Miami and the city itself foster an amazing vibrancy and energy unlike anywhere else. The confluence of quality is remarkable."
Pioneering Miami gallerist Fredric Snitzer, who has also participated in ABMB since its debut, calls it "the number-two fair in the world—after Art Basel Switzerland." As the event has solidified its international importance over the years—attracting 77,000 visitors in 2015—so too has it profoundly impacted the local economy, pumping an estimated $500 million annually into the area. And the once-moribund Miami art scene has become a worldwide phenomenon: New institutions pop up with increasing frequency, older ones are rejuvenated, and local dealers and gallerists pick up new collectors.
This year, Art Basel Miami 2016 (held in the Miami Beach Convention Center) is hosting 269 international galleries in its five sections, which include the prestigious central area as well as Edition (editioned works, prints and multiples), Nova (new pieces from the last three years), Positions (single artists showing one large-scale work) and Survey (historical projects). In nearby Collins Park, the Public sector—curated by Nicholas Baume of the Public Art Fund—brings together significant works by both emerging and established artists including Camille Henrot and Glenn Kaino.
Miami gallerist David Castillo, who is involved in the fair for the third time, says the breadth of pieces on display allows viewers to enjoy a "concentrated level of exposure, the feeling of traveling the world and exploring global contemporary art all in one place. For participants, it's an unprecedented opportunity to present new and important works."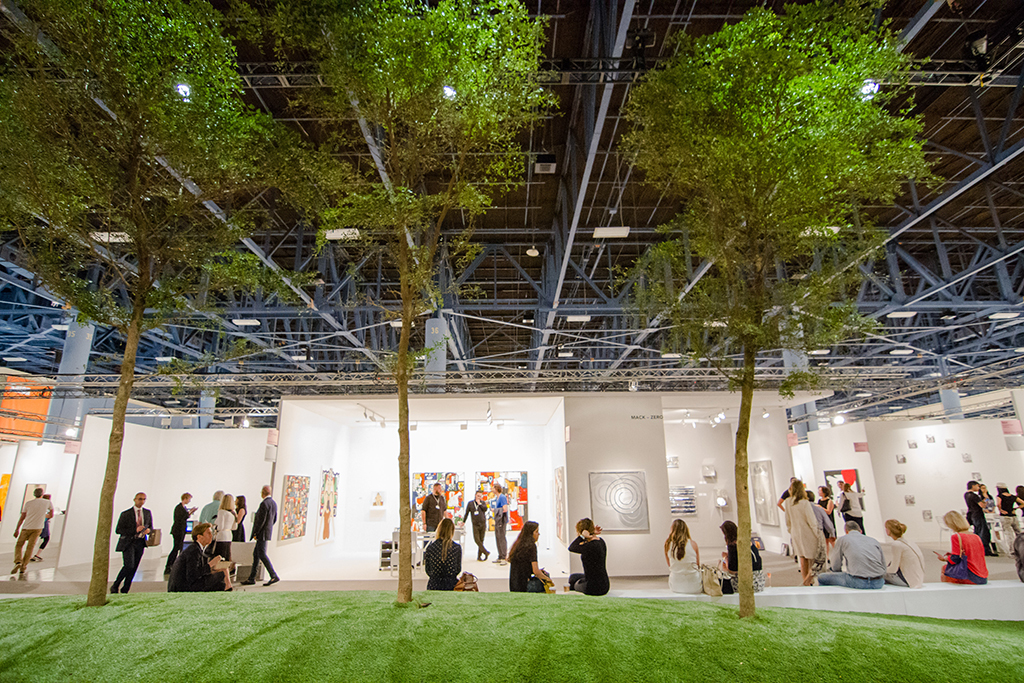 Key among ABMB's offerings this year is its film program featuring more than 50 video works by such multidisciplinary figures as Alfredo Jaar and Rita Ackermann. Art Basel's Director Americas Noah Horowitz says, "This year's film program places a strong emphasis on works exploring and employing music—a long-standing personal interest of mine." Nightly screenings take place at SoundScape Park, one block from the fair, and are also available inside a designated film library within the convention center.
As ABMB has expanded beyond the confines of its site, the entire city has followed suit, exploding in a cornucopia of satellite fairs and events that seemed impossible
15 years ago. "I don't think anyone expected the evolution that has occurred," says Snitzer. "It would have been crazy to even dream of that. The attention surrounding Art Basel has generated a transformation in quality and significance of local museums, as well as private collections that are open to the public year-round."
One stalwart that has benefited significantly from the presence of Art Basel is Art Miami, a 27-year-old fair that used to be held in January but now takes place in December. It is considered by many to be the week's second-most important show to see, encompassing 280 galleries in three locations across midtown and South Beach. "Our feel is very different than Art Basel," says Art Miami Director Nick Korniloff. "We work assiduously on cultivating new collectors to the market, helping them make their first acquisition." Though he acknowledges some pieces are priced in the millions, others can be had for a few thousand. "We try to take the tension out of buying, showing similar periods and artists seen at other fairs but with a better price value attached to them."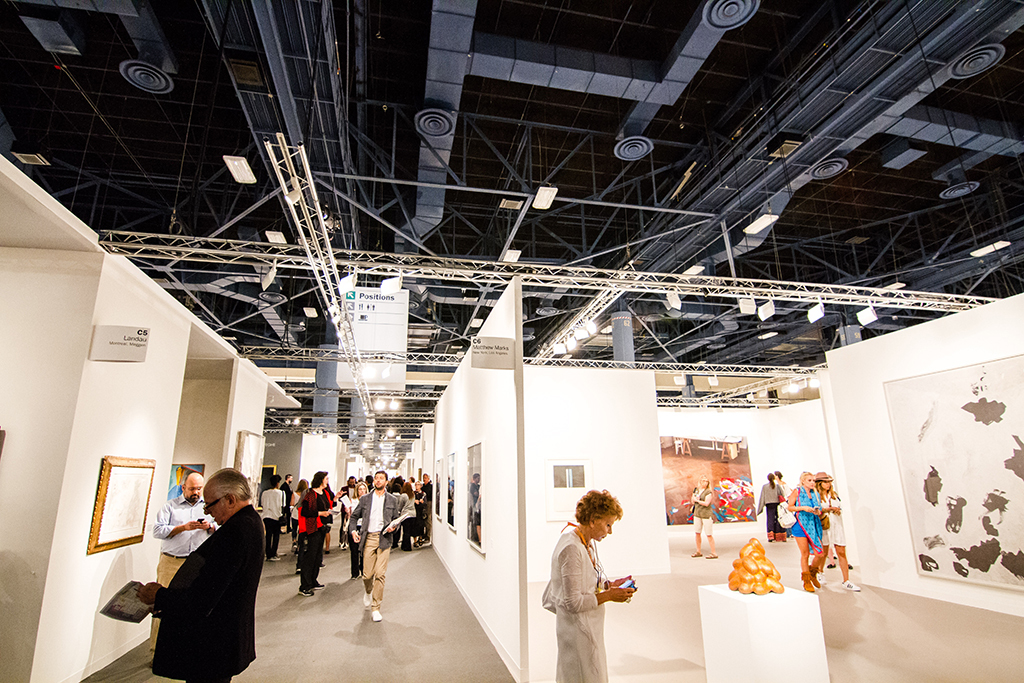 Janda Wetherington, director of Miami's Pan American Art Projects, has long been a part of Art Miami. "Everyone's game is upped," she says, "showing the best of the best from their stable of artists. Collectors at the fair generally fall into two camps: those looking for strictly blue-chip works and those looking for something new, the blue-chippers in the making."
Still, the global art market has been undergoing a bit of a change lately: While some major pieces still command record prices, other once-buzzed-about artists, such as Lucien Smith, have found their values dropping. "I expect Miami to be very serious this year for art buyers," says San Francisco gallerist Jessica Silverman, who is participating in the Nova section of Art Basel. "Collectors are more tentative, but there are still plenty of them buying."
And though Snitzer bemoans the lack of a local stable collector base, he remains a champion of ABMB: "Some work that I can't give away 51 weeks of the year I take to Basel, and it sells out, regardless of price point. But it's because of the level of buyers and aficionados at the fair who understand how to look."
Horowitz says, "To some extent, the market has become overstimulated, impacting various parts of the art-world ecology. Yet this is precisely why we've always put quality first. While private collectors and institutions may be more conservative and price-conscious now than in previous years, there absolutely remains a sound baseline of interest for exceptional material, especially at our show in Miami Beach."
Art Basel Miami Beach is at the Miami Beach Convention Center Dec 1–4.
Want more? Sign up here to stay in the know.