The best films to watch at Art Basel in Miami Beach 2016
Your guide to the Art Basel in Miami Beach 2016 film program, featuring must-see shorts, features and video compilations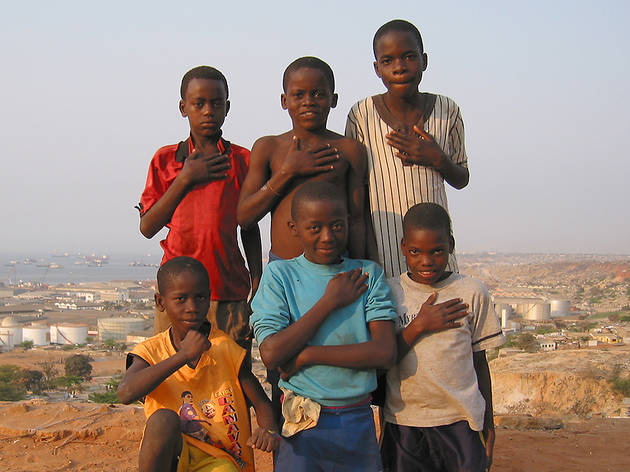 Celluloid gets its moment in the spotlight during the inaugural Art Basel in Miami Beach film program, showcasing more than 50 works and video projects created by artists from around the world. Similar to the satellite fairs that run concurrent to the massive show held inside the Miami Beach Convention Center, the program—curated by David Gryn—will feature video compilations on display within the Art Basel Film Library, as well as offsite screenings and nearby SoundScape Park—projected on a 7,000-square-foot wall, no less. If you thought the list of Art Basel parties was exhaustive, you haven't glimpsed the catalog of films and galleries (some from right here in Wynwood and South Beach) with a presence during the four-day event. For all the flicks you do not want to miss, follow our guide to the festival's best showings.
Best films screening at Art Basel in Miami Beach
1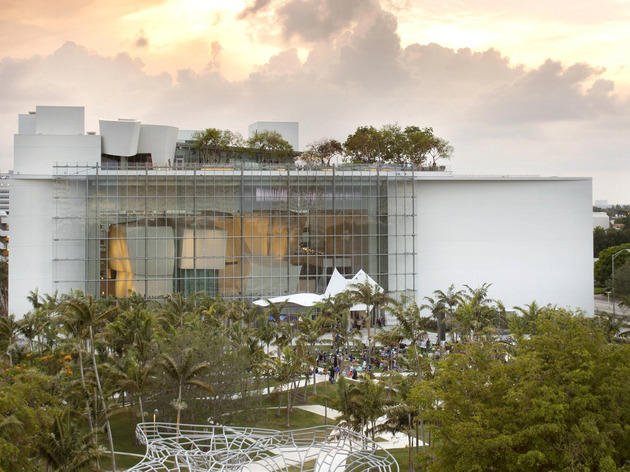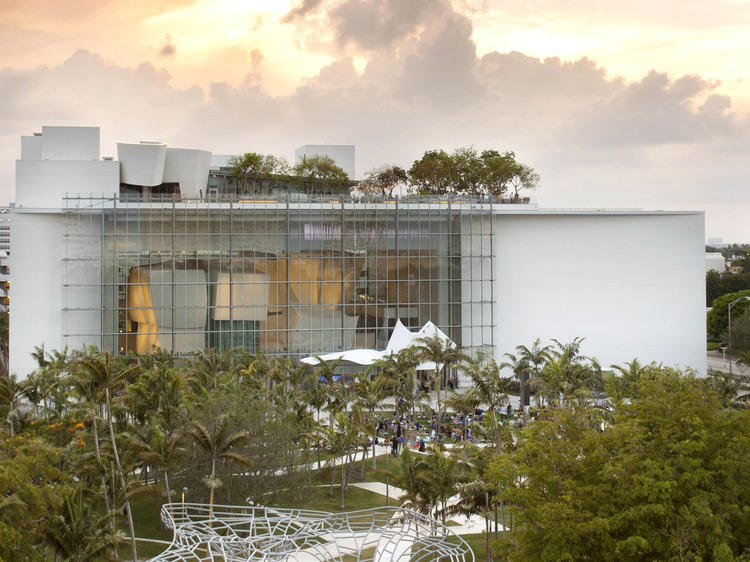 Sound works in Soundscape Park
Before the film program begins every evening in Soundscape Park, the state of the art sound system there will be put to the test with a series of sound works by artists including Ain Bailey, Zoë Buckman, A.K. Burns, Jonathan Montague and more. Nov 30–Dec 4. Soundscape Park, 400 17th St, Miami Beach (artbasel.com/miami-beach/film). Nov 30–Dec 3 at 6pm; free.
2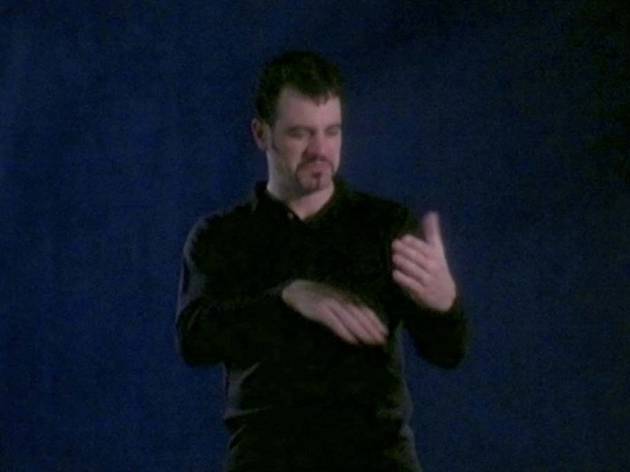 Rita Ackermann and Christian Marclay
This double feature explores form in cinema. In 2011's Movement as Monument, Hungarian-American artist Rita Ackermann films multiple laptop screens to form a collage showing contrasting images Mel Gibson's Apocalypto to footage of a flash mob. Expect to be information bombed. Then, Christian Marclay's Mixed Reviews, shows a performer using sign language to interpret music reviews—music, translated to words, translated to human gesture. Soundscape Park, 400 17th St, Miami Beach. Nov 30 at 10pm; free.

Photograph: Courtesy Christian Marclay/Paula Cooper Gallery
3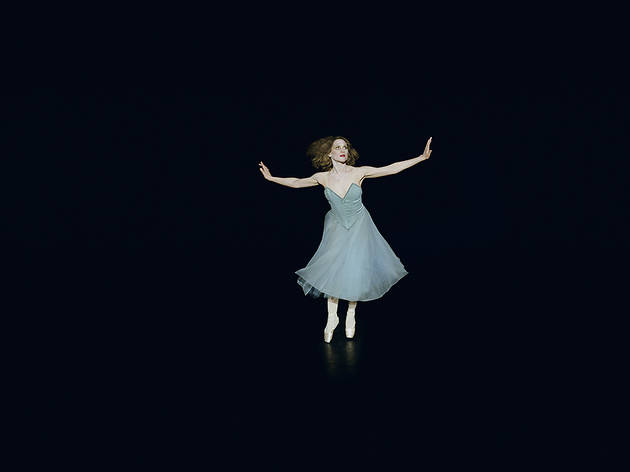 Short film program: New Parthenon
This section of the short film program features work inspired by classical music and ballet—some directly, others more subtly—to create a mesmerizing and visually compelling 50 minutes under the stars. Artists include Alex Prager, Rashid Johnson, Sonia Boyce and Ain Bailey. Soundscape Park, 400 17th St, Miami Beach. Dec 1 at 10pm; free.

Alex Prager, La Grande Sortie, 2015
Photograph: Courtesy Alex Prager/Lehmann Maupin
4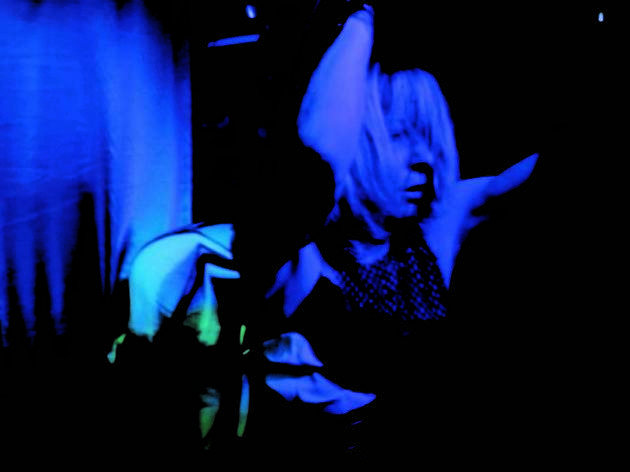 Best Dressed Chicken in Town
Music-lover? Then you'll love this selection of short films, curated by David Gryn (the man behind Art Basel's film program). Named for the '70s reggae song, the two-hour program focuses on films by international artists who engage with music in various ways. It will play like a symphony, with a build-up to a crescendo. Soundscape Park, 400 17th St, Miami Beach. Nov 30–Dec 3 at 8pm; free.

Kim Gordon, Proposal for Dance
Photograph: Courtesy Kim Gordon/303 Gallery
5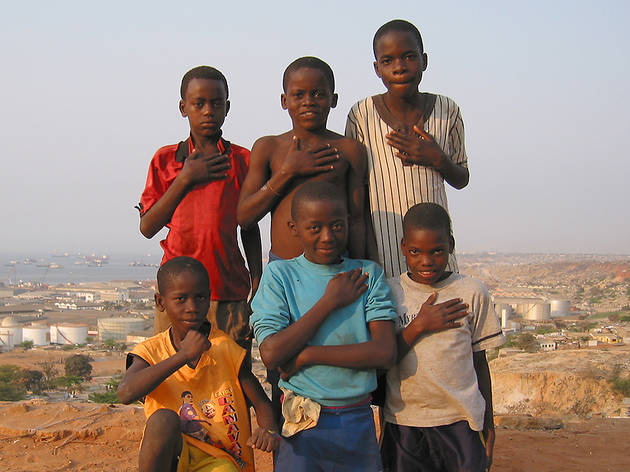 Liliana Porter and Alfredo Jaar
A powerful musical score is what binds the films showing in this double bill. Chilean-born artist Alfredo Jaar, of Galerie Lelong and Goodman Gallery, structures his film Muxima, ­around recordings of the Angolan folk song of that name (which translates to "heart"). It portrays the changes facing Angolan Society. Argentina's Liliana Porter's ambitious project, Actualidades/Breaking News, takes on the structure of a newspaper, opening with front-page breaking news and moving through 30 other segments. Toys and props—like dolls and toy trains—are used to bring the newspaper sections to life. Soundscape Park, 400 17th St, Miami Beach. Dec 2 at 10pm; free.

Alfredo Jaar, Muxima
Photograph: Courtesy Alfredo Jaar/Goodman Gallery
6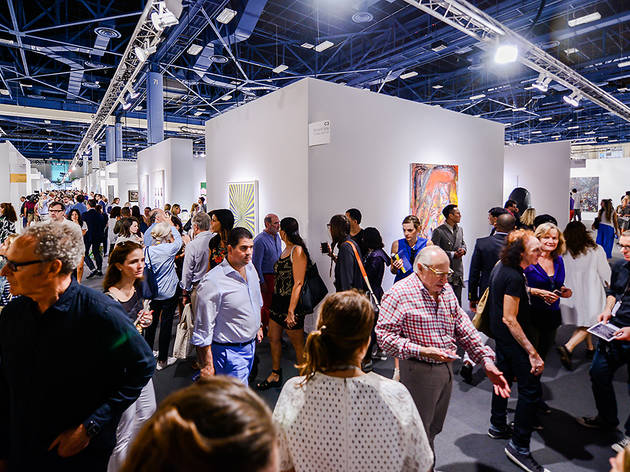 Film Library
Head to the Miami Beach Convention Center to check out the films of cutting-edge artists on individual touchscreen monitors. Artists whose works are on show include Stephen Dean, Edith Dekyndt, Maggie Lee, Gabriel Lester, Shelly Nadashi and more. Miami Beach Convention Center. 1901 Convention Center Dr, Miami Beach. Nov 30–Dec 4: Thu 3–8pm, Fri–Sun noon–8pm. Free with show entrance ticket.
7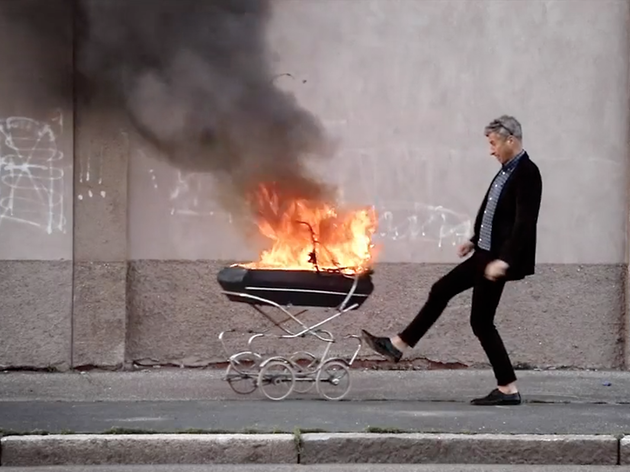 Maurizio Cattelan: Be Right Back
For this year's special screening, film curator Marian Masone chose Maura Axelrod's original and entertaining portrait of the Italian artist Maurizio Cattelan. The film presents a profile of the provocative and elusive art-world upstart, who launched his career with subversive sculptures that mocked the establishment—you may recall Cattelan's La Nona Ora (The Ninth Hour), which showed Pope John Paul II being hit by a meteorite. Colony Theatre, Lincoln Road Mall, 1040 Lincoln Rd, Miami Beach. Dec 2 at 8:30pm; free.

Photograph: Maurizio Cattelan: Be Right Back

8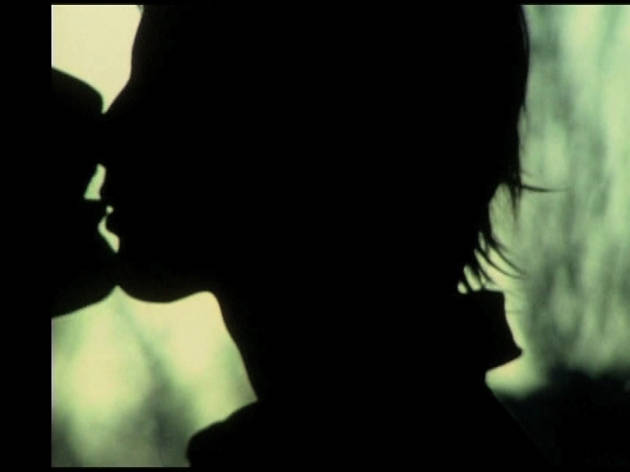 Love Songs: Four Films by Wilhelm Sasnal
Watch, and hear, the evolution of Polish artist Wilhelm Sasnal, with this showing of four his films ranging from 2002 to 2015: Kiss (2002-2003); Love Songs (2005); The River (2005); and Developing Tank (2015). In each, in different ways, Sasnal explores the connections and interactions between music, visual art and cinema. Soundscape Park, 400 17th St, Miami Beach. Dec 3 at 10pm; free.

Wilhelm Sasnal, Kiss
Photograph: Courtesy Anton Kern Gallery
See what else is popping up at Art Basel Miami 2016
We show you the best of the growing number of satellite fairs that are spreading like wildfire across the city.
Read more