Guide to Art Basel Miami Beach 2020
Here's everything you need to know about Art Basel Miami Beach 2020, from how to attend to the top galleries participating.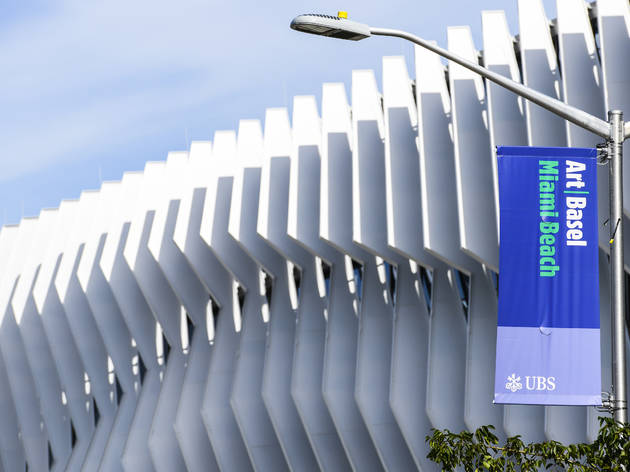 Hundreds of America's top galleries and art museums are expected to show at the annual contemporary art bonanza, Art Basel Miami Beach 2020. Since launching in 2002, Art Basel has become North America's premier art fair and an anticipated fall event in Miami and this year is no different. There are still amazing works to look forward to, like contemporary paintings, films and videos, sculptures, drawings, photography, digital art and installations—except we can all enjoy them from the comfort of our homes. Art Basel Miami 2020 is going virtual for the first time ever and it's called OVR: Miami Beach.
What is Art Basel Miami Beach?
Art Basel Miami Beach is an annual art show held at Miami Beach, first staged in 2002. Art Basel, which stages three major fairs each year—in Hong Kong, Basel and Miami Beach—focuses on modern and contemporary art and puts more than 250 galleries and 4,000 artists from across the globe in front of the art world's top curators, museums and collectors. The week of Art Basel has become a major draw for Miami, with parties, satellite fairs and major events being held in conjunction with the show.
All of that will likely return in 2021 but this year, Art Basel Miami Beach will be a four-day virtual event with VIP previews, talks, gallery walk-throughs and more digital programming. OVR: Miami Beach will be structured the same way it was in person and be comprised of five sections: Galleries (works from leading galleries), Edition (editioned pieces), Nova (works created within the last three years), Positions (dedicated to emerging artists) and Survey (works created before the year 2000). Expect the full lineup to drop any minute now.
When is Art Basel Miami Beach?
Art Basel Miami Beach is taking place virtually from December 2 through December 6, 2020.
Where is Art Basel Miami Beach held?
Art Basel Miami Beach 2020 will be an entirely virtual festival called OVR: Miami Beach. There will be some in-person events in museums and galleries across the city as part of Miami Art Week.
Art Basel Miami Beach 2020
Things to do during Art Basel
Art Basel Miami Beach archive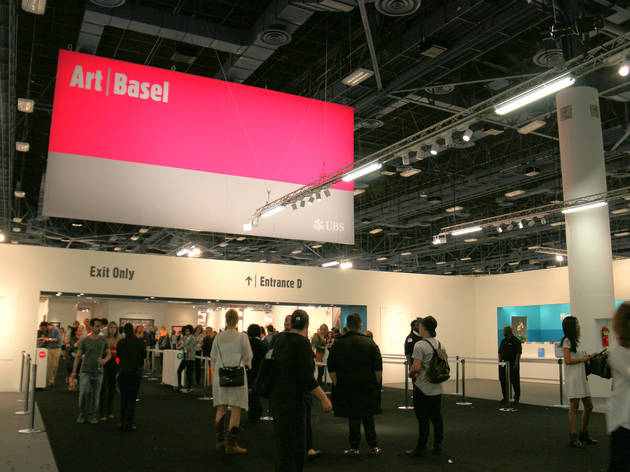 Art Basel Miami Beach announces its gallery lineup for 2017
How can you tell it's officially fall in Miami? It's not the changing leaves, rather it's the arrival of Art Basel Miami Beach. While we still have a couple months to go until the 2017 edition of the contemporary art fair, organizers have already announced the 268 galleries whose works will be filling the halls of the Miami Beach Convention Center come December 7. Due to ongoing renovations to the convention center, this year's Art Basel will have a completely new layout compared to previous years with increased exhibition space, larger booths, wider aisles and beefed up lounges and dining options (plus the return of the fabulous champagne carts). This year also brings 20 new participants from Europe, Asia, South America and North America.  Section highlights include: Galleries: Painting, sculpture, drawing, installation, photography and video works presented by 198 international galleries Nova: Included in this year's 29 exhibitors is Miami's David Castillo Gallery, which presents a politically charged exhibit of works that question contemporary representations of race, sexuality and gender Survey: Returns for its fourth year with 16 exhibitions comprising works created before 2000 Art Basel Miami Beach happens December 7, 2017, through December 10, 2017. For a full list of participating galleries, check out the Art Basel website.  Want more? Sign up here to stay in the know.
Show more