Miamians can't resist a good facelift—which is also true of artwork in the city.
Recently, the folks at the Pérez Art Museum Miami got the chance to restore one of the museum's iconic pieces: George Segal's Abraham's Farewell to Ishmael. The work comprises a series of sculptures created to represent a key event in the Old Testament. If the figures' expressions seem alarmingly real, it's because Segal cast each using real models.
While the 30-year-old sculpture had suffered extensive damage before going into the PAMM's permanent collection—cracking rocks, flaking paint—it wasn't until now that museum staff was able to repair it. Thanks to a grant award received through the Bank of America Art Conservation Project, Segal's masterpiece is holed up in Coconut Grove studio getting serious work done (read: strengthening its foundation, touching up paint and rebuilding the massive nine-foot piece).
Here's a look at what the conservation process is actually like at the museum, which is far more entertaining than any nip/tuck we've ever seen.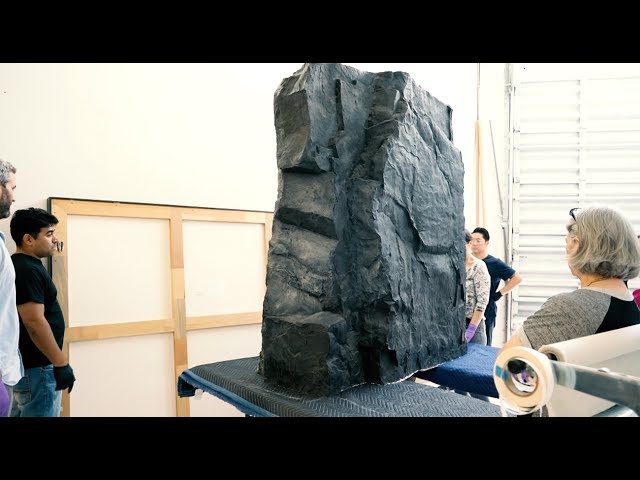 Want more? Sign up here to stay in the know.