Art Basel Miami can be overwhelming for so many reasons, among them its slight air of snobbishness. The invite-only vernissages and VIP openings, the massive temporary structures filled with so many shipping containers worth of art only a handful of people can afford to buy, let alone see. But we're here to say: Screw a guest list! And exorbitant fair prices, be damned! We tend to think the best art is art that's free for everyone to enjoy. That's why despite the terrible traffic and general hysteria surrounding Art Basel, all of the priceless public artworks, art awareness and accessibility that it generates each first week in December is one of the many reasons we look forward to Miami Art Week year after year. Here are our picks for the coolest art installations to check out during Art Basel 2022.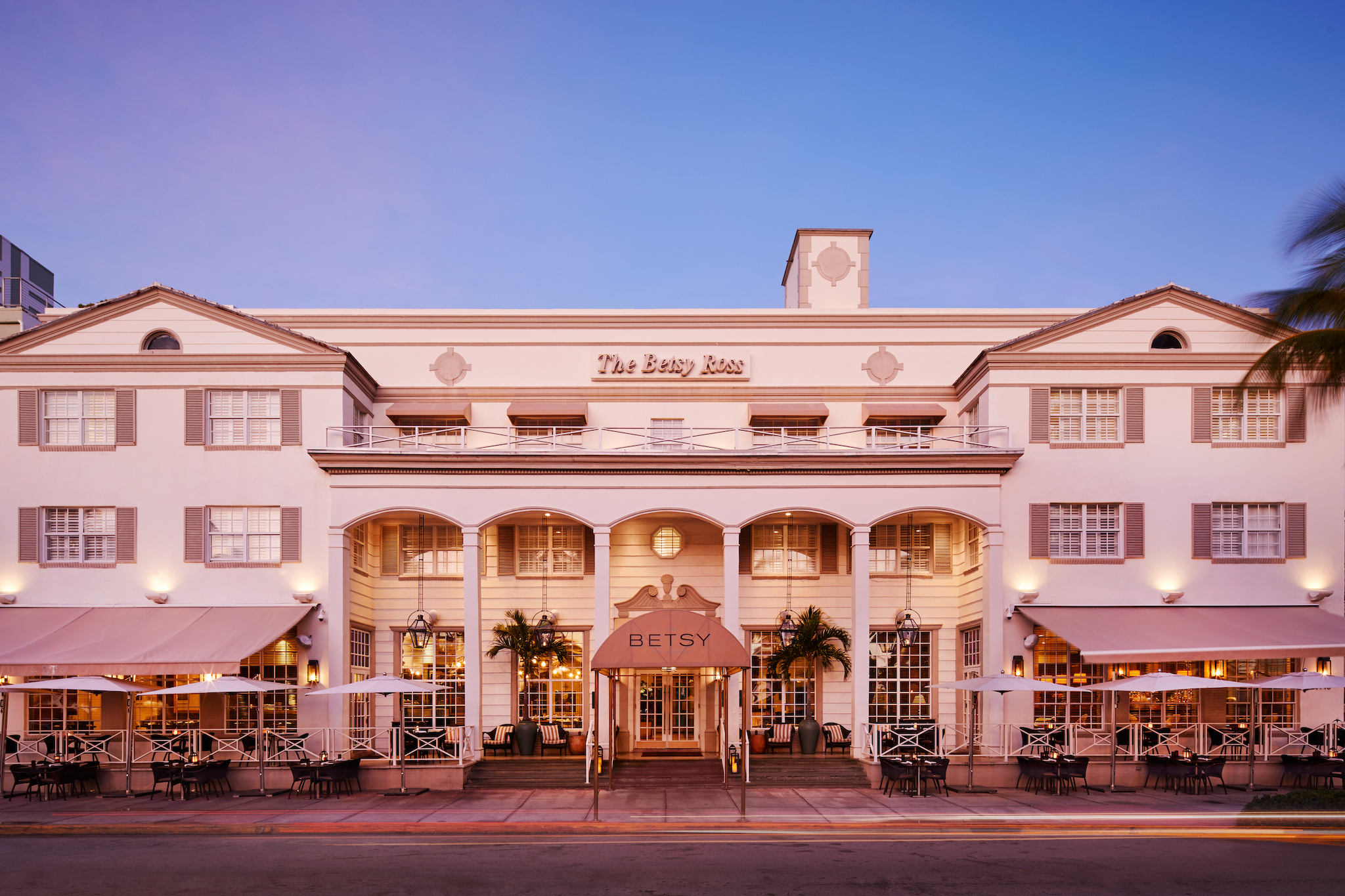 1. No Vacancy, Miami Beach
This juried art competition presented by the City of Miami Beach and the Miami Beach Visitor and Convention Authority platforms local artists and invites the public to experience Miami Beach's famed hotels as fleeting art destinations in their own right. Now in its third and biggest year, No Vacancy has tapped 12 artists to create site-specific works across 12 iconic Miami Beach hotels like The Avalon, The Betsy, Faena and Fontainebleau. Miami creators including Brookhart Jonquil, Justin Long, Jessy Nite and Antonia Wright each received a stipend of $10,000 to realize their project at the participating hotel locations. Installations will be on view from November 17 through December 8, when the winner will be announced. Various locations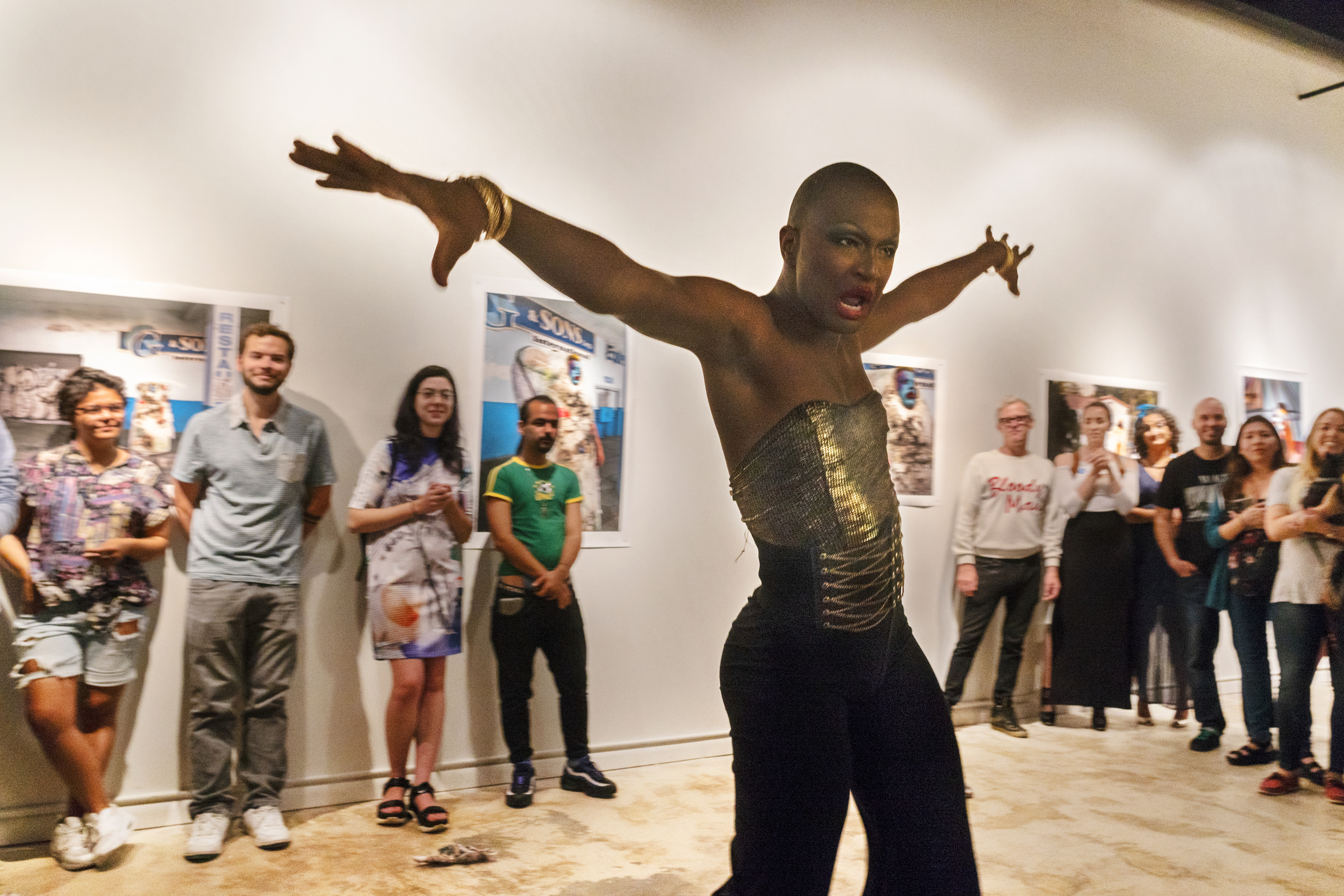 2. The Miami Creative Movement
This public group exhibition in the heart of Wynwood brings together local contemporary artists who have been pivotal to Miami's rapidly evolving cultural landscape. Curated by Barry Fellman, The Miami Creative Movement show launches in tandem with Fellman's new photography book, Miami Creative: A Decade of Transformation, which chronicles the recent renaissance in Miami's art scene with more than 200 of Fellman's photographs, essays by Alberto Ibargüen (President/CEO of the Knight Foundation) and Jordan Levin (arts writer), and contributions by Dr. Carol Damian (art historian). During Art Week, the public is invited to open house events to view the works and meet the artists on-site at the Center for Visual Communication. 541 NW 27th St; Nov 30–Dec 1, 3–6pm; Reserve in advance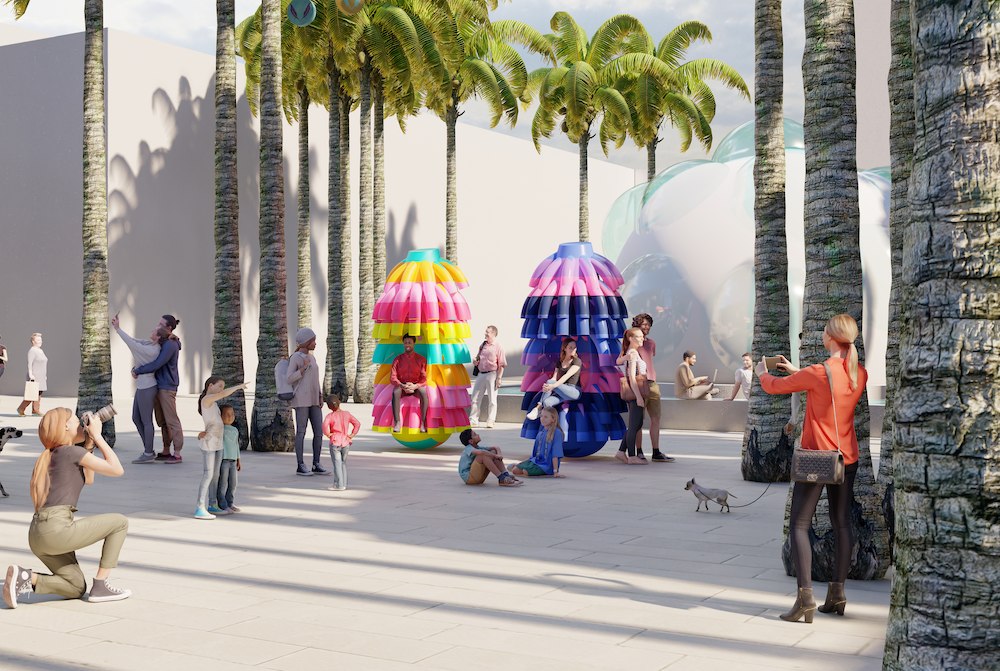 3. Rock | Roll by Germane Barnes
The Design District has awarded its 2022 Annual Design Commission to Miami-based architect and designer Germane Barnes. Rock | Roll is a multifaceted installation that draws on the vibrancy of Miami Carnival to honor the BIPOC communities that contribute to Miami's polyethnic culture. Explore the neighborhood to discover and interact with a series of massive, whimsical capsules that rock back and forth when activated by users; hundreds of windchimes evoking the sounds of soca music hung up in the trees; and a free-floating dome suspended overhead and animated by light and sound, which will serve as an anchor to a communal and lively commission. Various locations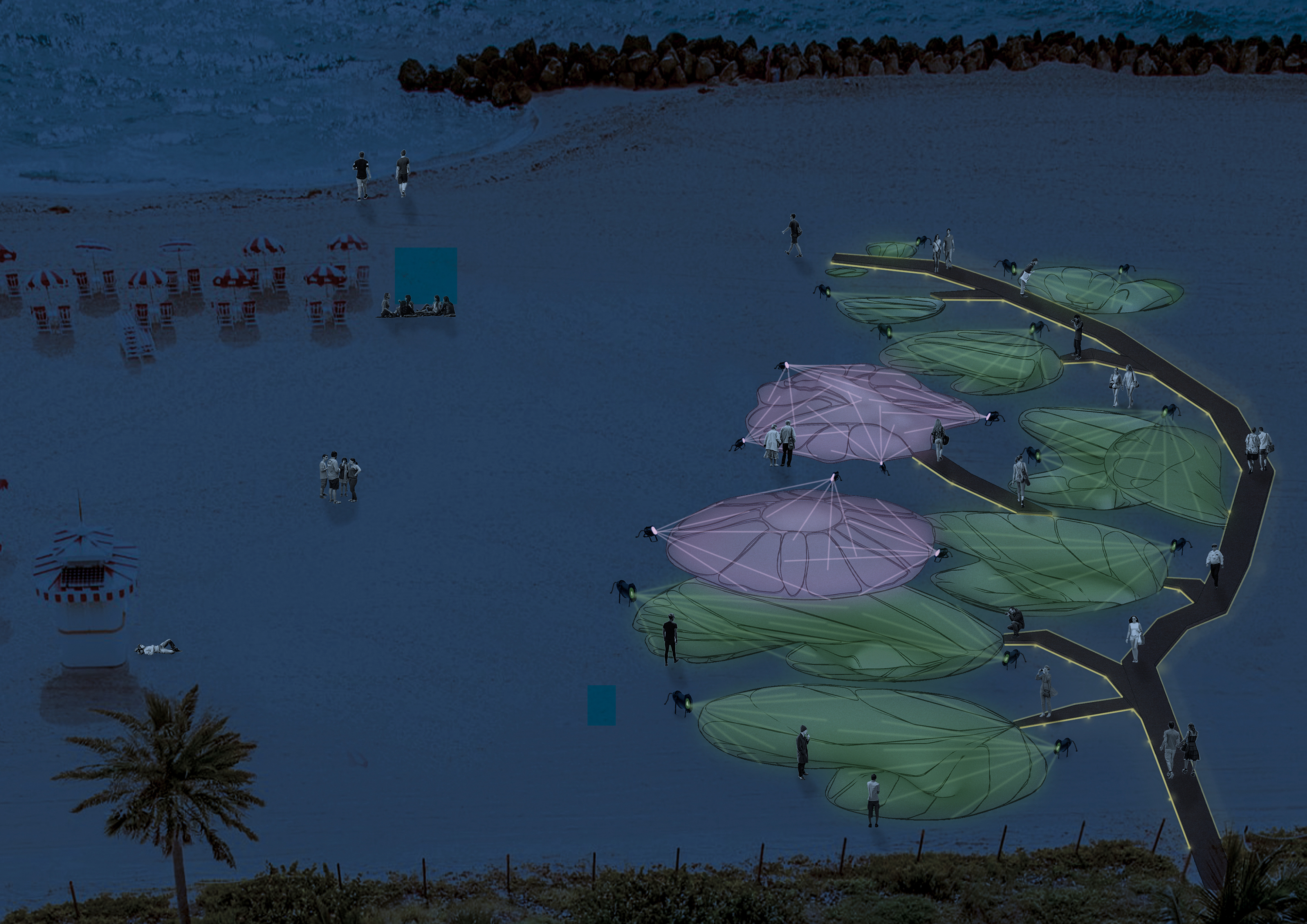 4. Morning Glory by Paula de Solminihac
Composed of wooden decks resembling the flowers and leaves of the Beach Morning Glory plant, Morning Glory at Faena Beach invites endless interaction and play for all. Ability-inclusive interactions include touching, playing, resting, watching, listening and exploring the site-specific installation, which was the 2022 winner of the Faena Prize for the Arts. At night, when the beach is closed to the public, Morning Glory will become illuminated for a totally different sensory experience. Created in collaboration with architect Vicente Donoso, the installation takes the form of the Beach Morning Glory, a traveling evergreen vine that is nearly omnipresent throughout the beaches of Florida as well as the entire world thanks to its floating, seawater-resistant seeds. Once embedded onto a beach, this plant prevents sand dunes from moving against strong winds and eventually becomes the humus soil that gives rise to other organisms. 3201 Collins Ave, Miami Beach; Nov 29–Dec 4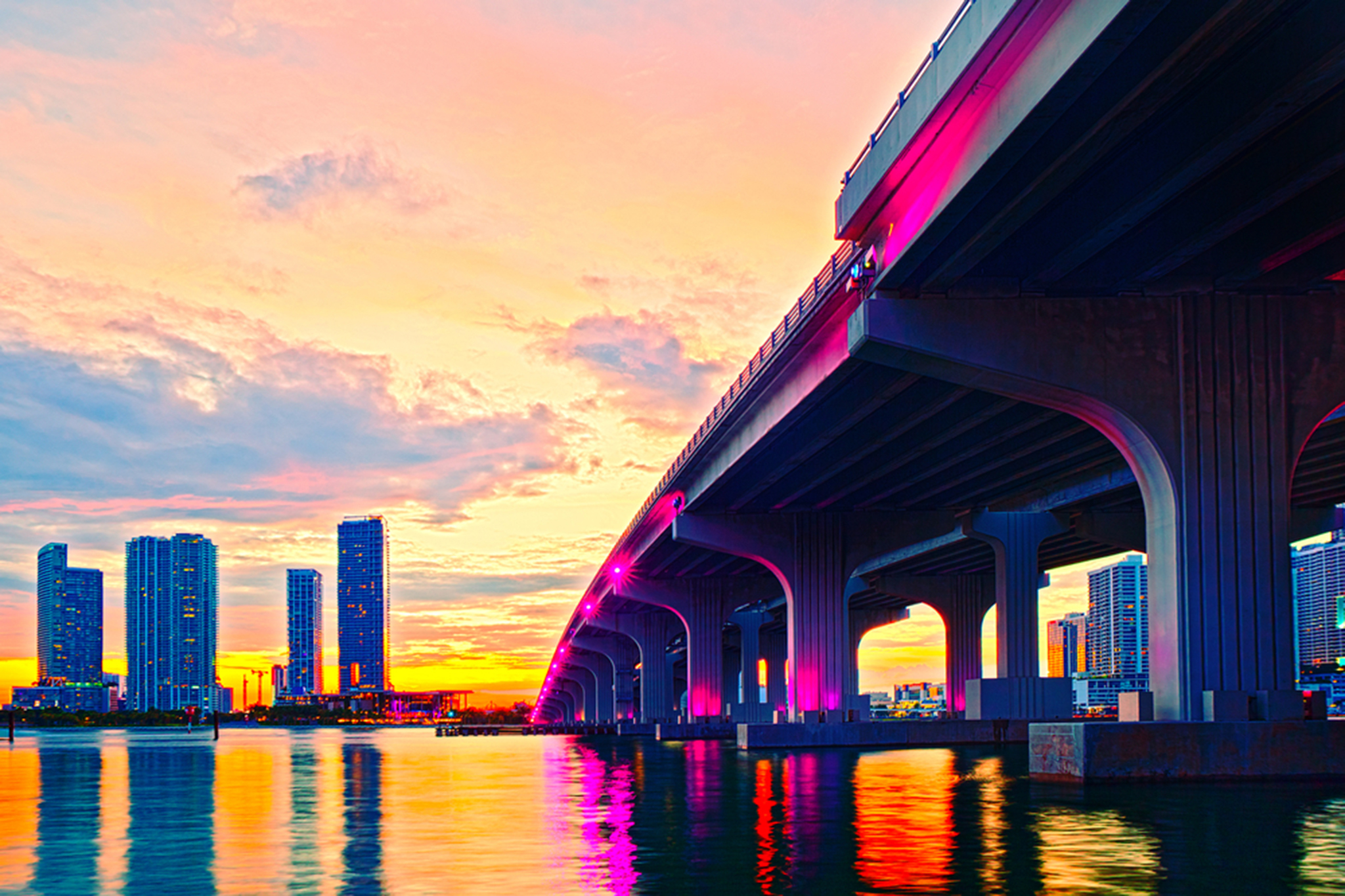 5.
The Gateway: A Web3 Metropolis
Crypto and NFTs might not be making the same kind of splash they were at last year's buzziest Art Week events, but this year's The Gateway: A Web3 Metropolis activation in Downtown proves that ambitious web3-based art isn't going away anytime soon. As a follow-up to 2021's major activation that introduced NFTs to the masses, this year's experience presented by nft now and Mana Common and powered by MoonPay moves beyond screens to take over 12 buildings and two city Flagler District blocks across five days during Basel. Immerse yourself in activations from major brands like Christie's, Instagram and Porsche, along with artists like Beeple and Pussy Riot, and speakers like Clegfx, Senior Director of Design at Nike and Keith A. Grossman, President of Time. Various locations, dates and times; Free with registration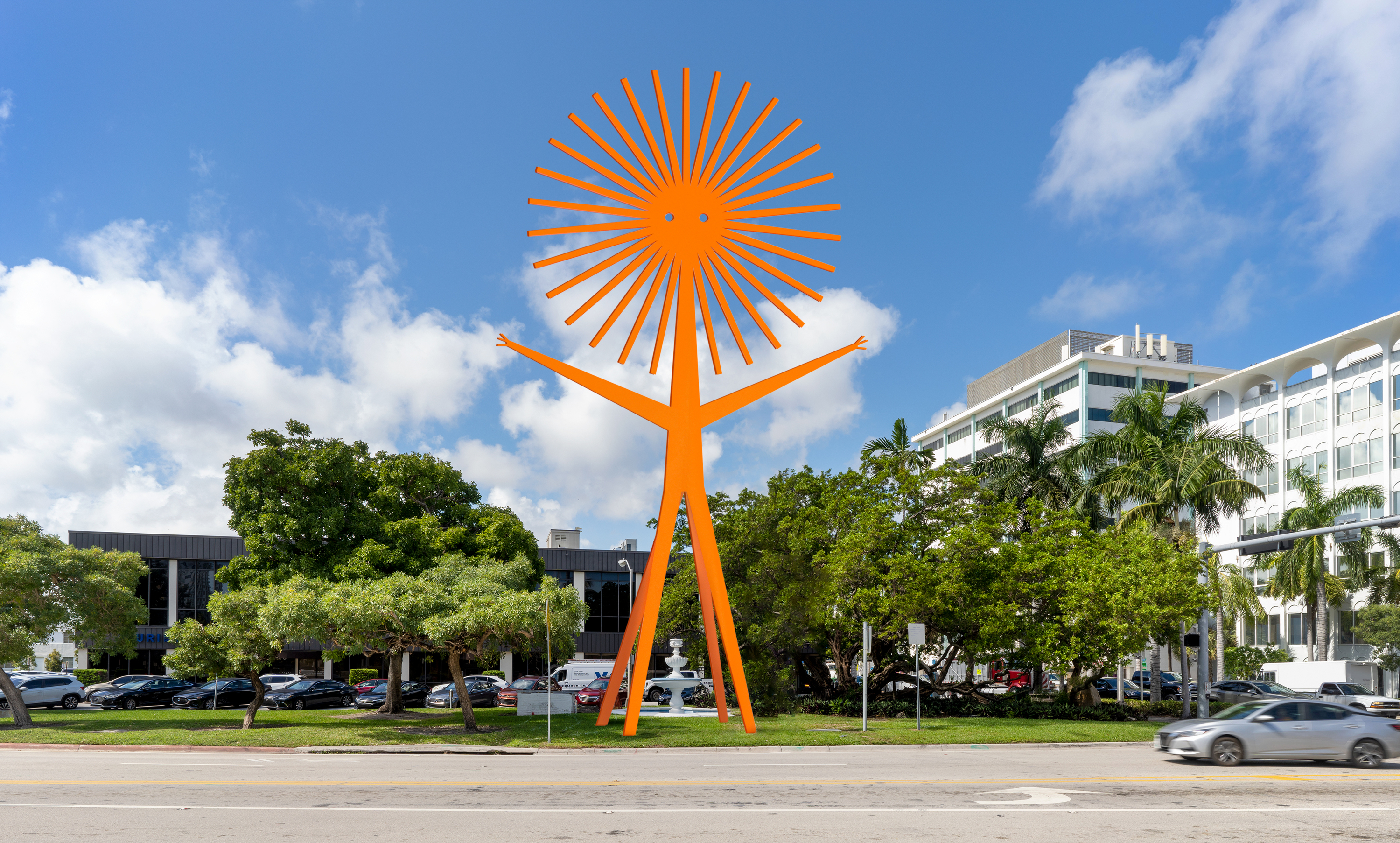 6. Starchild by FriendsWithYou
The collaborative art duo FriendsWithYou will debut a 50-foot-tall public sculpture titled Starchild in the midst of all the Basel chaos at Miami Beach's Henry Liebman Square. Starchild will coincide with two presentations at Art Basel Miami Beach where the duo will debut more new work with Nanzuka and GAVLAK. The artwork is a culmination of the artist's two-decade career, and the main character in the duo's newest body of work, a long-form conceptual project in which the artists are renaming the Earth to "Ocean" as a means to unify the planet by a name. The official unveiling will take place on Monday, November 28 at 4pm. Henry Liebman Square, 41st St & Pine Tree Dr, Miami Beach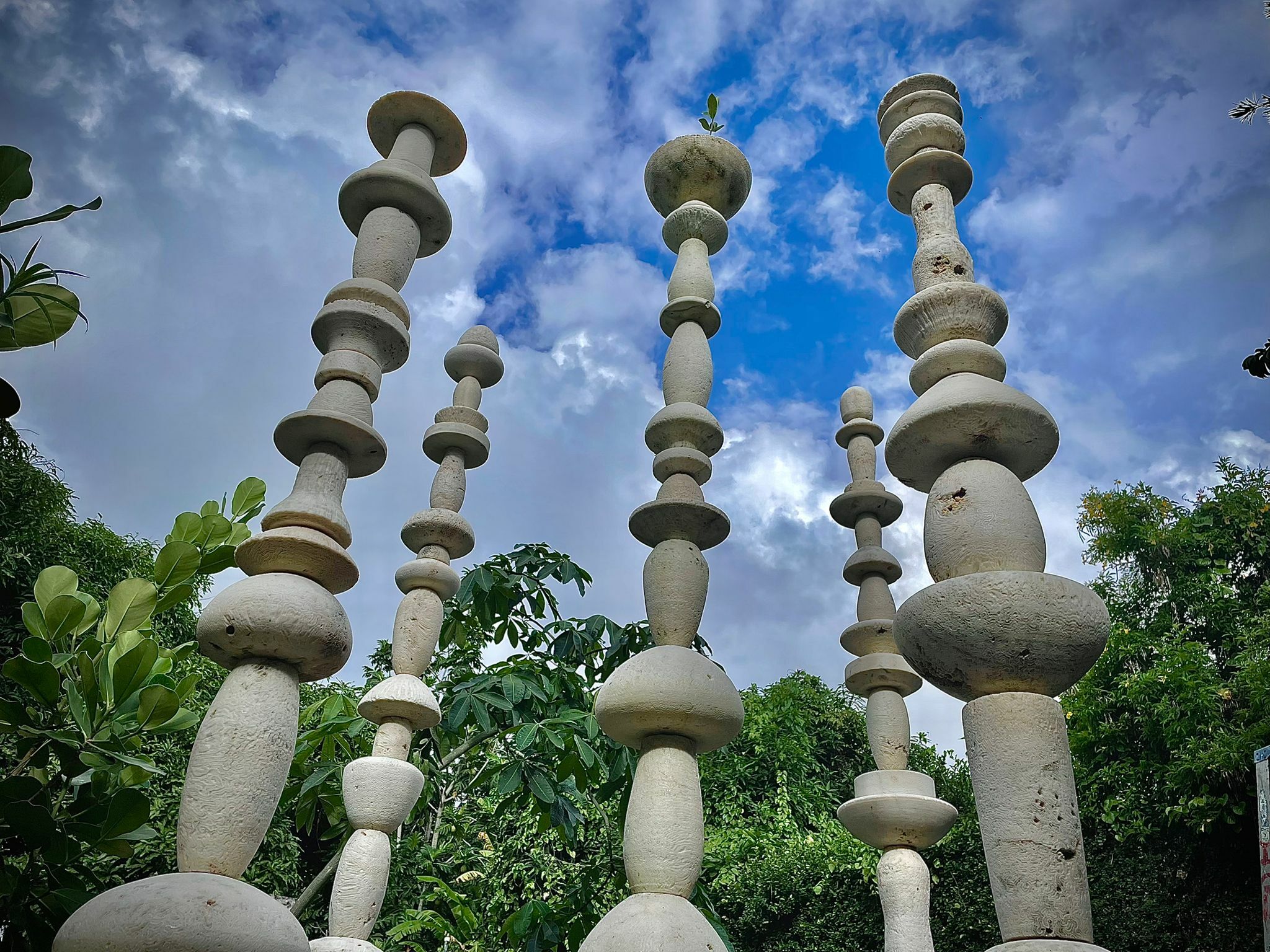 7. "Wish Towers" by Jaime and Javier Suárez Berrocal
Contemporary arts are back at Vizcaya, just in time for Basel. To commemorate the museum's latest installation, they're hosting an artist talk and brunch reception for just $5—basically free when you consider admission to the coveted museum is typically $25 for adults. Explore the famed estate and gaze upon "Wish Towers" by Jaime and Javier Suárez Berrocal, inspired by the native coral limestone that was used extensively in the creation of the gardens. Learn more about the piece during the talk (10am) and then move to the Fountain Garden for brunch, complete with pastries and mimosas (11am), all for just $5. Dec 3, 9:30am
8. 2022 Fall Exhibitions at Institute of Contemporary Art, Miami
Known for breaking fresh talent and giving primary museum exposure to under-recognized artists, the free and open-to-the-public ICA Miami presents contemporary works and site-specific installations across six galleries and a 15,000-square-foot sculpture garden. The museum will unveil three new solo exhibitions during Art Basel for its highly anticipated 2022 fall season, including the rarely seen works from the 90s by late artist Michel Majerus, a suite of new large-scale works by artist Nina Chanel Abney, and a presentation of over a dozen early works by Hervé Télémaque. From Nov 28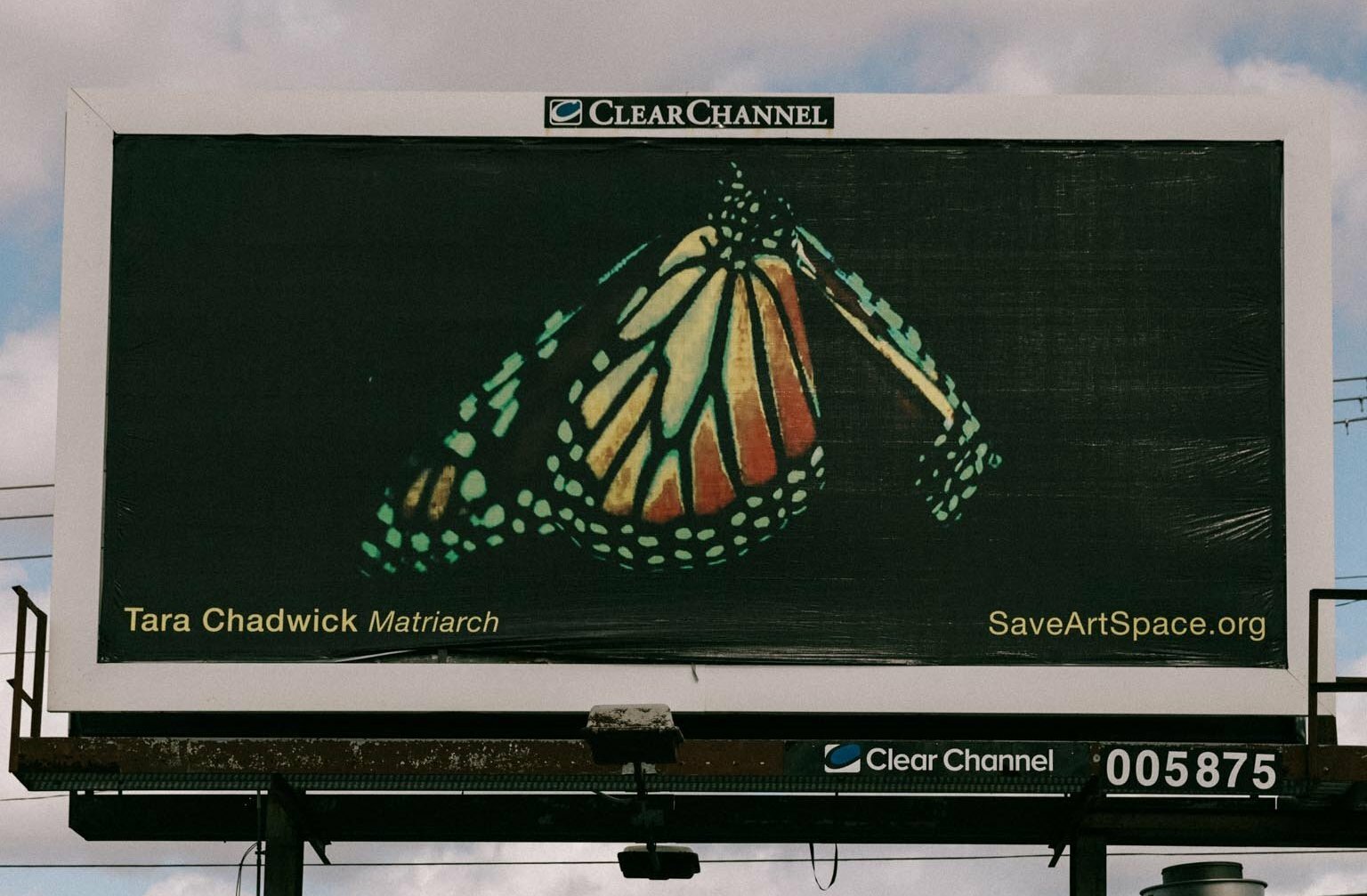 9. Ancient Future
Presented by SaveArtSpace and curated by Colombian climate activist, social entrepreneur and curator Angela Del Sol, Ancient Future is a public exhibition that will plaster climate-conscious artworks across 13 bus shelters and seven billboards around Miami and Miami Beach. The open-call initiative invites multimedia artists to explore the connection between technology, climate and art and envision how the future might look if humanity came together to solve the climate crisis. Various locations; Nov 21-Dec 18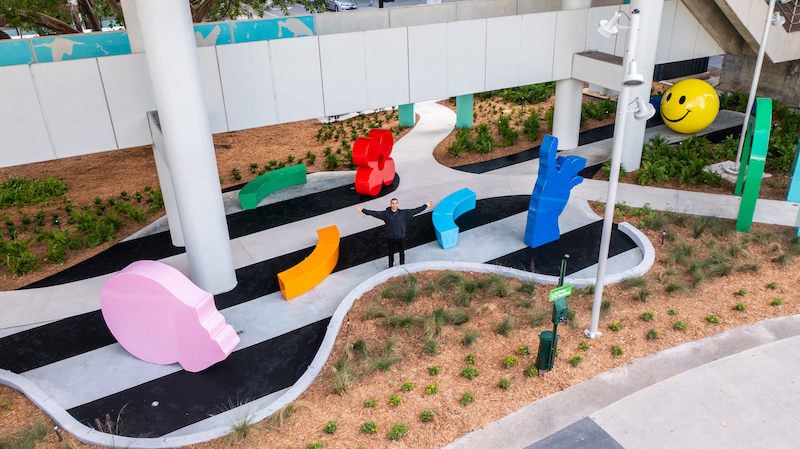 10. Sculpture garden at The Underline
Debuting during Art Basel, this new public installation and sculpture garden by renowned local artist Typoe and EstudioLAAVA will become a permanent fixture at The Underline in Brickell. Designed as a space to spark conversation, the Airbnb and Nasdaq-funded installation transforms a section of the 10-mile linear park into a vibrant and surreal gathering area. The installation weaves together modern architecture, colorful outdoor furniture and larger-than-life sculpture in an interactive community space. The Underline Sound Stage at SW 1st Ave and SW 8th St; Open to the public from Dec 1 at noon.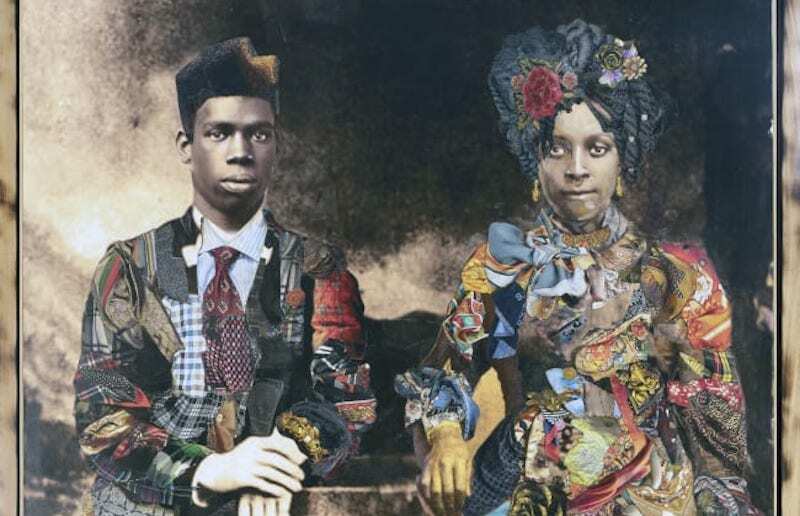 11. Claire Oliver Gallery presents LOOP
Claire Oliver Gallery, the contemporary art gallery located in Central Harlem, presents a blockwide art and culture experience in the heart of Miami's Overtown District for Miami Art Week. Centered around a 5,000-square-foot Claire Oliver Gallery space featuring an exhibition of works by gallery artists, LOOP spills into the community with an ambitious and interdisciplinary showcase of the artists' work, including large installations of photography and a program of vocal and visual performances created in collaboration with top musical, fashion and dance artists. A program of hospitality of minority-owned businesses will also feature specialty food and beverages on offer. Nov 28–Dec 3 at various locations and times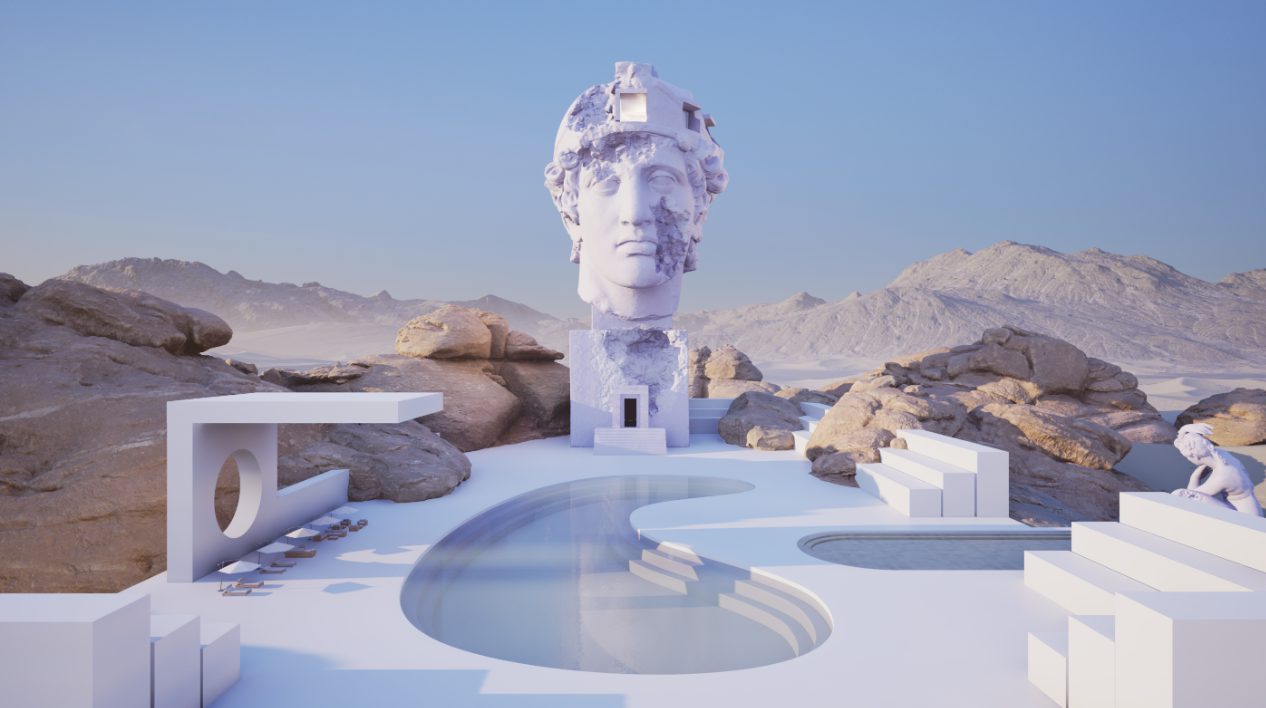 12. The Row's Ares House designed by Daniel Arsham
The Row, a first-of-its-kind, members-only metaverse real estate community, makes its IRL debut during Art Basel with its Daniel Arsham-designed Ares House installation in Design District. The internationally acclaimed artist was tapped to create a metaverse architecture project that's among the first 30 designs to inhabit The Row. Presented by Jayaram, Everyrealm and Future Galerie and hosted on the metaverse world-building platform Mona, the experience stitches together physical and digital realms using interlacing 3D projection mapping to transport guests to a monumental digital structure that looks like it might have existed in an ancient, otherworldly civilization. Delight in the tension between physical and digital as you explore the interior and exterior of Ares House, including Arsham-designed furniture and sculptural works. 3925 North Miami Ave; Open to the public Dec 1–3, 12–6pm
View this post on Instagram
13. Coral Morphologic: Projections of a Coral City
Coral Morphologic, the Miami-based artist-scientist duo behind the popular underwater Coral City Camera, debuts Projections of a Coral City on the exterior of the Knight Concert Hall nightly during Miami Art Week. The large-scale projection-mapping installation, which features macroscopic images of corals native to Miami, is a monumental artwork and the largest projection of corals ever presented. An ambient soundtrack by Coral Morphologic and Nick León will be played on the Thomson Plaza for the Arts during throughout. 1300 Biscayne Blvd; Nov 29–Dec 3, 6pm–midnight