Seeking out your next caffeine fix in South Beach? For the love of beans, skip the Starbucks—EDAN Cafe is now open at Time Out Market Miami.
EDAN means "drink" in Euskera, the language of Spain's Basque Country. Chef Aitor Garate Berasaluze, the powerhouse behind Time Out Market's coveted Spanish eatery Lur, created EDAN to further honor his heritage and passion for artisanal beverages.
Specializing in high-quality, locally-sourced coffee, baked goods and sandwiches, the European-style café follows an ethos of sustainability and community. EDAN crafts its coffees from Miami's award-winning Per'La Specialty Roasters. Each beverage, from the cortaditos and iced Americanos to the lattes and macchiatos, has been designed to create an experience.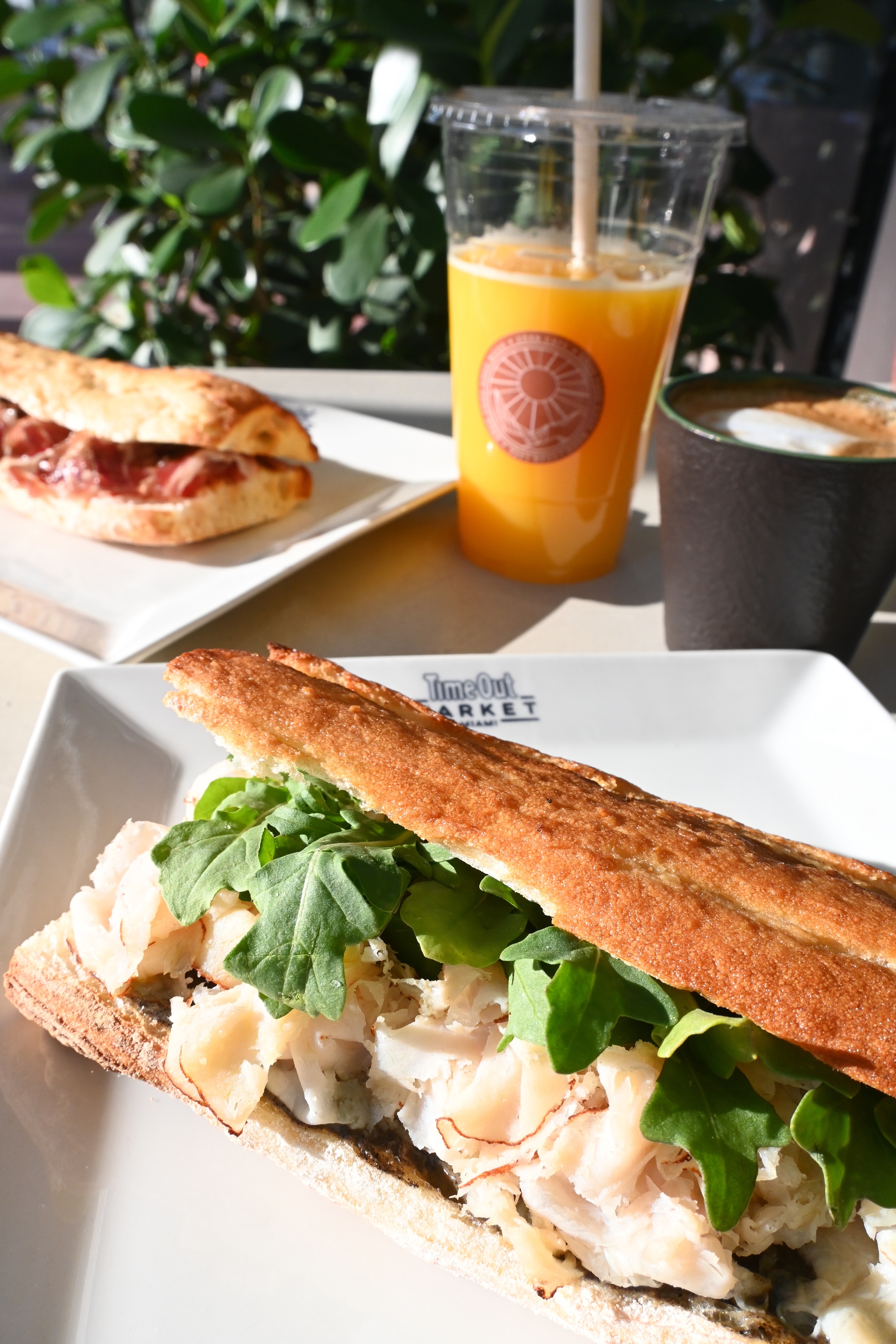 "We value our community and support our local farmers and businesses," says Chef Aitor. "We believe that by working together, a community can thrive."
In addition to its regular coffee beans, EDAN offers a rotating selection of curated specialty roasts, each with its own distinct flavor, on a bi-weekly basis. Whether you're a die-hard coffee lover or just looking to try something new, EDAN is the perfect place to explore coffee and discover your next favorite blend.
Aside from the craft coffee beverages, EDAN serves a menu of fresh baked goods and authentic Spanish classics including gooey Basque cheesecake and perfectly crusty sandwiches including the Iberico, made with Cinco Jotas iberico shoulder, grated tomatoes and olive oil and the Triple, made with avocado, tomato and egg salad.
Most of all, says Chef Aitor, EDAN is a reminder to savor your drinks and savor the moment. EDAN Cafe is open daily from 10am to 6pm at Time Out Market Miami.