It's a stereotype as old as time (or at least as old as the Nissan Altima): Miami drivers are really bad. Like, possibly the worst. They run red lights, fly through emergency lanes and block intersections. They cut you off, only to accost your ears with their blaring music at the next light. In the rain, they're either going 15 miles per hour with their hazards on, or weaving through traffic and hydroplaning over puddles. They don't understand how turn signals work, or the passing lane. And railroad crossings? Not as straight-forward as you'd think, apparently. Miamians are pretty vocal about the many shortcomings of their fellow drivers. In a recent Reddit thread about Miami driving red flags, users did not hold back. We've compiled highlights from their responses here.
Miami driving red flags
1. Miami Heat license plate, lifted trucks with a pair of ballsacks hanging down the chassis. —
1keric
2. [The yellow registration decal] is supposed to go on the top right corner. Some "geniuses" put one in each corner and when they run out of corners, it goes right in the middle of the orange.
—Delayedrhodes
3. Tinted windshields that you legit can't even see who is in the vehicle. —
myburneraccount1357
4. The Jesus fish, always! It's like they said, "Jesus, take the wheel." —
sobe551
5. A Nissan Altima/Maxima with more dents than a golf ball, that lifted truck that has brighter lights than the sun, a random BMW that thinks they get a +15 speed boost on wet roads, a motorcycle that just appears while flying by —
zepol_xela
6. Lowered car with canted wheels. Any car that adds those three little fake chrome vents on the front quarter panel. Cars missing an entire front/rear bumper. Cars not using headlights in heavy rain. —
DrManhattan_DDM
7. Little old lady driver. Especially if it's raining a very mild sprinkle but she has her wipers going at max speed. Stay far away. —

FlabbergastedPeehole
8. Old orange tow warning sticker baked onto the car. —
coreyosb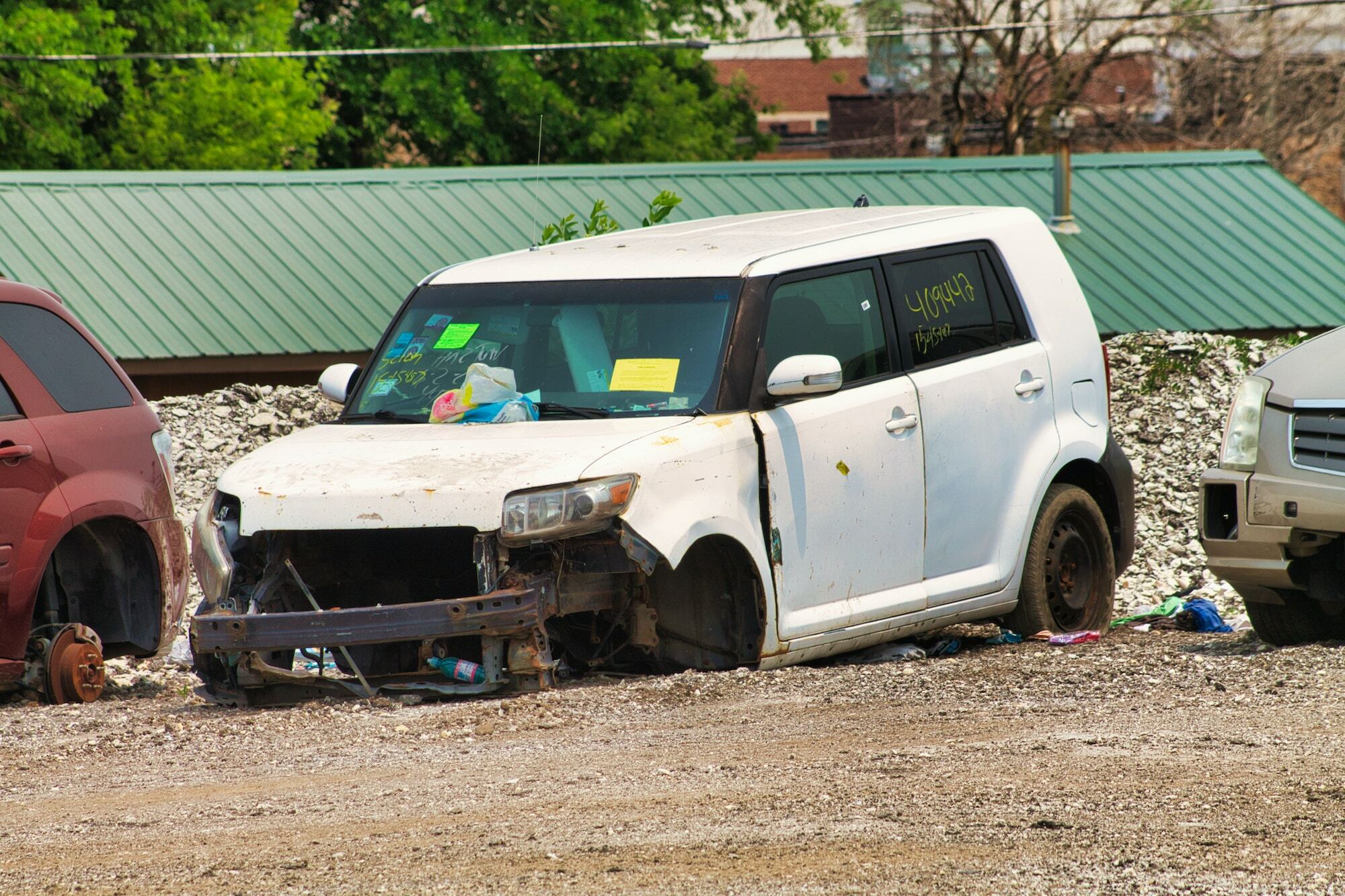 9. Other stickers to avoid, according to various users: Inkaholic, MDC, Salt Life, Baby on Board, Flo Grown, the state flag, anime, Disney passholder, MAGA and Biden stickers, Thin Blue Line or Punisher stickers, any car that has the window sticker that says "Sangre de Jesus," and an excess of bumper stickers in general
12. Florida license plate —
ATC_av8er