"One day, there will be a train to Orlando," we were promised growing up in South Florida. We suspected it was a pipedream, considering the utter lack of infrastructure or public transit options. And yet, we waited—warily but, above all else, hopefully. Because the road that leads to the Happiest Place on Earth is truly a drag to drive.
Finally, on September 22, 2023, the seemingly impossible happened. A bright yellow train left the Miami Brightline station, zipping upstate to arrive at Orlando International Airport's Terminal C just three and a half hours later.
The new, high-speed Brightline train route connecting South Florida to Orlando has been the talk of several towns since that day, so we hopped aboard to experience it for ourselves. Will it save you time or money? Probably not. But will it save your sanity and bring you joy? That's a hard yes. Keep reading for our full experience.
Is the Brightline from Miami to Orlando worth it?
Whether via a car, plane or train, the travel time between Miami and Orlando will likely never dip below three-and-a-half hours. This is mainly due to traffic, airport delays and the sheer mileage to be covered at a safe speed (even on a train making very few and fast stops). In terms of time savings, we're calling this one a draw.
When it comes to cost, at $79 for a one-way Brightline ticket from Miami to Orlando, filling up your gas tank is probably still less expensive than the round-trip train journey. It's also pretty easy to find round-trip flights to Orlando for less than $160. But both of these methods definitely have their drawbacks.
The Brightline, on the other hand, is low-stress, luxurious and, to put it simply, a delight to ride. In our book, all factors considered, it's the easiest and most accessible mode of transportation for South Floridians to explore Orlando.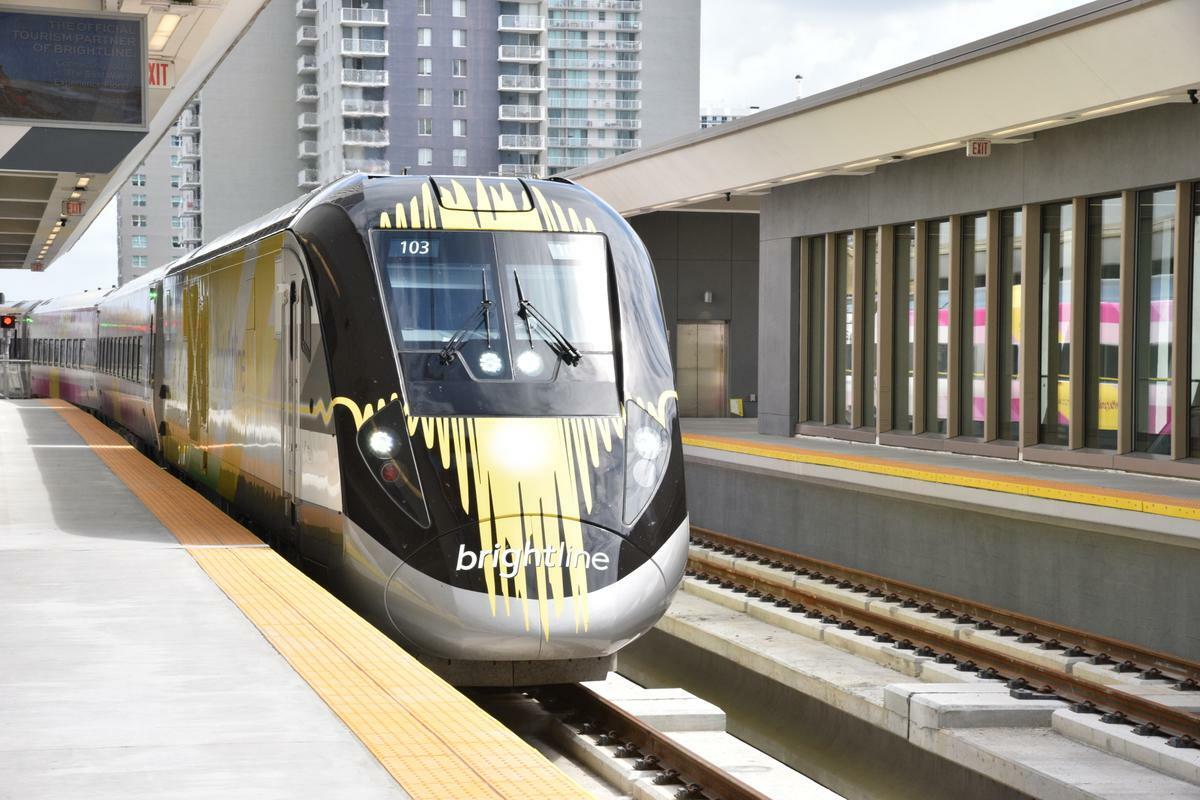 What to expect at the MiamiCentral Station
My friend and I took an 8:41am train out of the Miami station on a Tuesday bound for Orlando. The Brightline team hooked us up with $149 Premium tickets, so we arrived 30 minutes early to enjoy the lounge, which includes continental breakfast, unlimited Lavazza coffee, wine and craft beer, plus water and soft drinks. Premium ticketholders also have the option of checking in their bags for free.
While the lounge was spacious and calm, the general waiting areas around the platform were bustling with families and business travelers. Some sat sipping coffees at Mary Mary, the station's bar and restaurant. Others popped into the onsite market for snacks, drinks and gadgets. Most were on their phones, hooked up to one of the many charging outlets. Whether on the train or in the station, Brightline offers incredibly reliable and free Wi-Fi, so there's no need to move any Zoom meetings, drain your hotspot or scramble to download any entertainment before the journey.
Boarding was seamless. About 10 minutes before departure, they lined us all up at the base of the escalator, where we ascended to the terminal. We hopped into the Premium train cart, loaded a rack above our seats with luggage and settled in, cups of coffee in hand. Within minutes, we were on our way.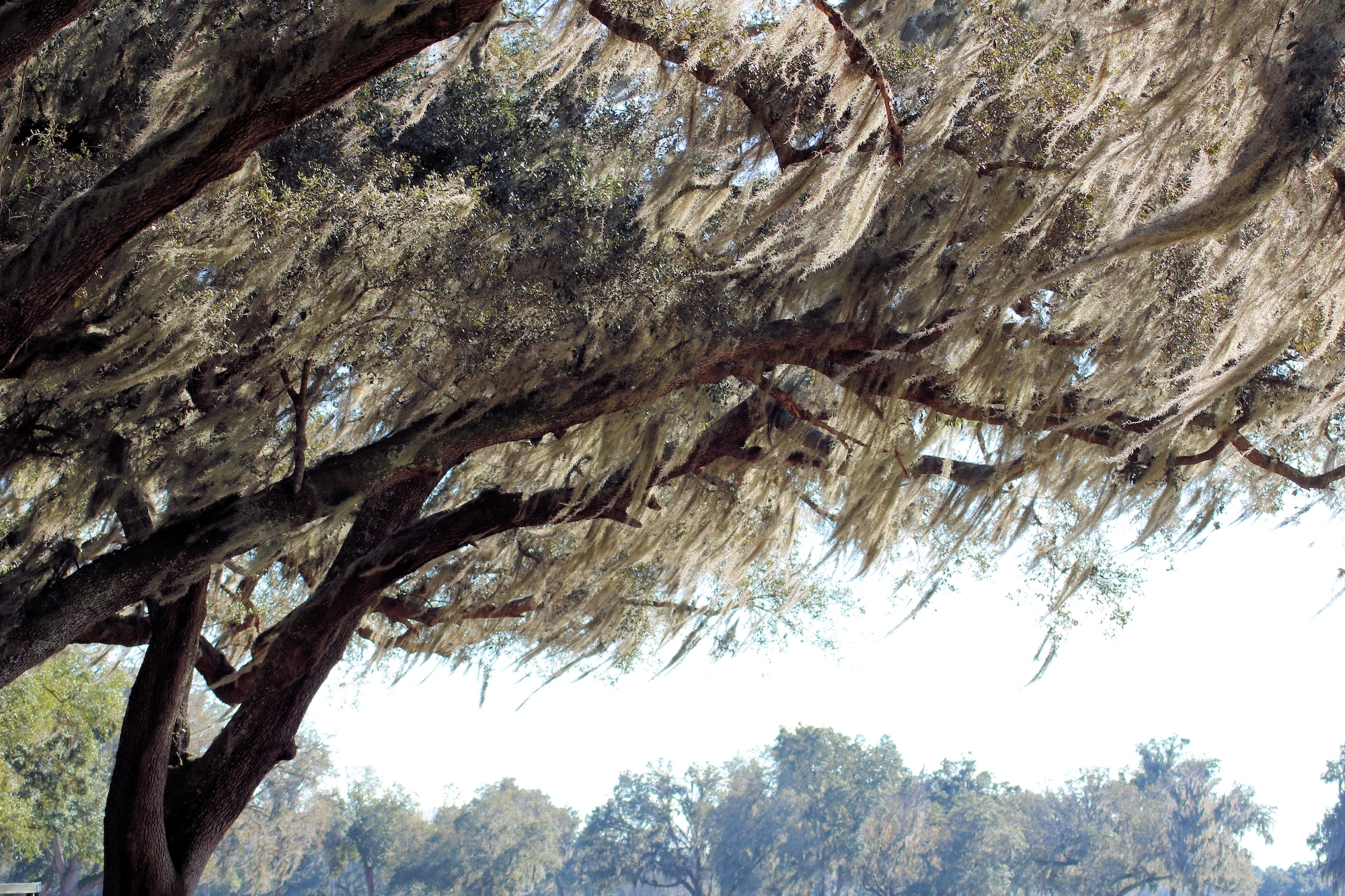 This is the most scenic route through Florida
The train made four stops before reaching its final destination: Aventura, Fort Lauderdale, Boca Raton and West Palm Beach. Each stop was less than five minutes long. The train emptied out more than it filled and from there, it was a straight shot up the state as we traded in sabal palms for Florida pines and mossy oaks.
I'll say this about riding Brightline: It's the most relaxing and continuously scenic mode of transportation through the state that I've experienced, leaving little room for boredom if you just look outside.
The most prominent features driving along the Turnpike or I-75 are basic grasses and weeds, dull rest stops and vaguely menacing "Jesus Loves You" billboards. But the Brightline cuts through colorful, graffiti-lined warehouse districts, residential backyards, bustling city centers and marshy nature preserves. The pinnacle of our ride was chugging through sleepy beach towns like Jupiter and Stuart, where we caught glimpses of Old Florida and stunning ocean views.
Accessible luxury
If you can swing the price, the Premium experience is lovely. We were greeted with a tray of eucalyptus-scented towelettes from our super-friendly and down-to-earth train attendant and within minutes of departure, he rolled through with a snack and beverage cart.
Everything is complimentary in Premium (and available for purchase with a base-fare Smart ticket), but note that you're limited to only four alcoholic beverages throughout the journey, so pace yourself accordingly. We indulged in mimosas and seltzers (yes, before 10am) along with a little tote of Mediterranean snacks. Had we booked an afternoon ride, we would have enjoyed a complimentary lunch.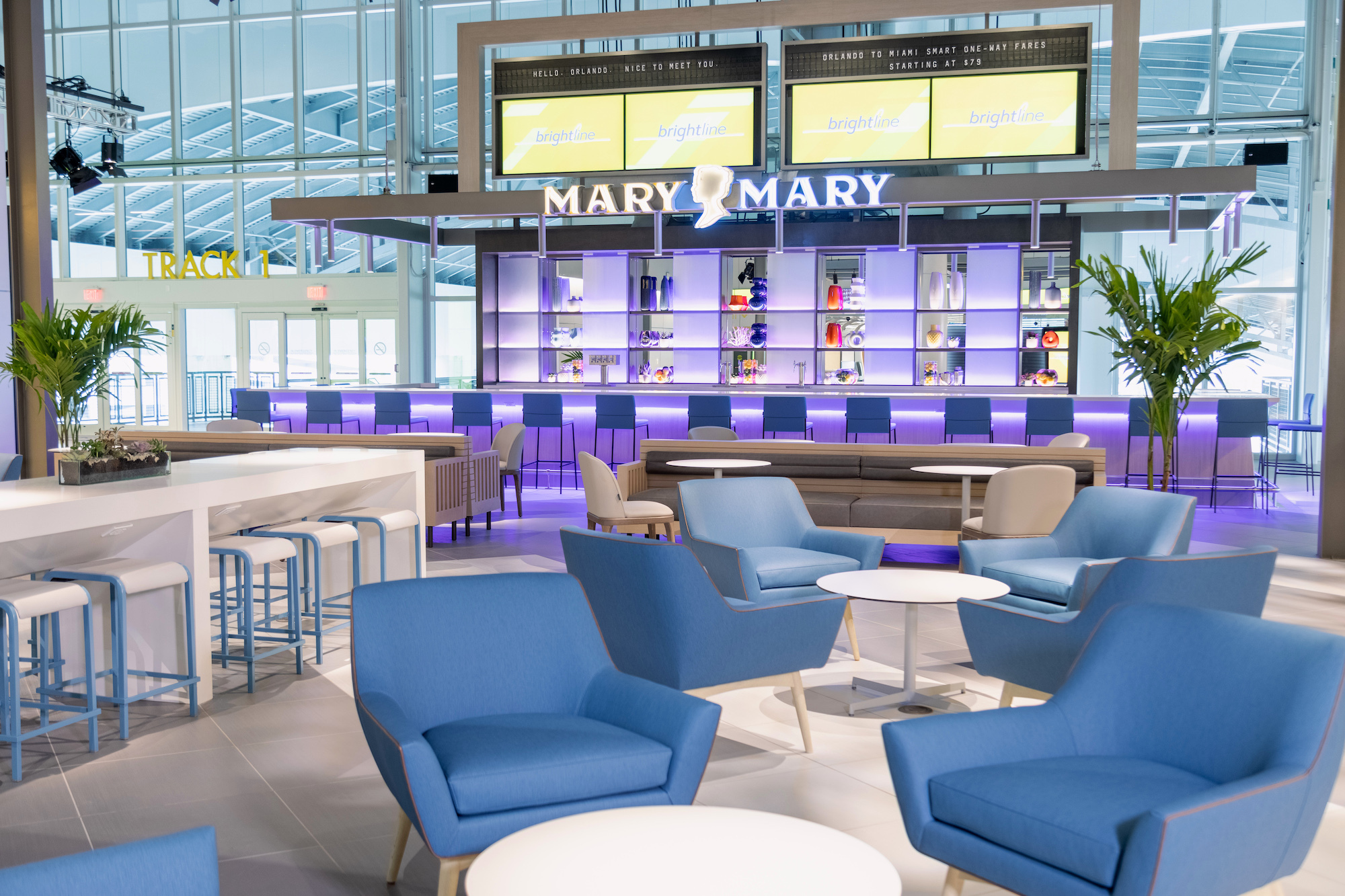 It was wonderful to not have to stop for bathroom breaks (the Brightline stalls are modern, clean and roomy) and to be able to stretch our legs and walk around. On the way back, we took the Smart Ride, which is a true Business Class experience. The seats were just as roomy and the staff was just as attentive. The only difference is we had to pay for snacks this time.
What to expect at the Brightline Orlando Station
Before we knew it, we were in Orlando! While not as architecturally exciting as MiamiCentral, this station boasts similar amenities, with its own Mary Mary bar, Premium lounge and a very well-stocked market and gift shop. We passed by passengers awaiting their luggage and hailed an Uber out of Terminal C at Orlando International Airport. From there, we set out to explore Orlando as a local would, collecting local recommendations along the way.
Top neighborhoods to explore in Orlando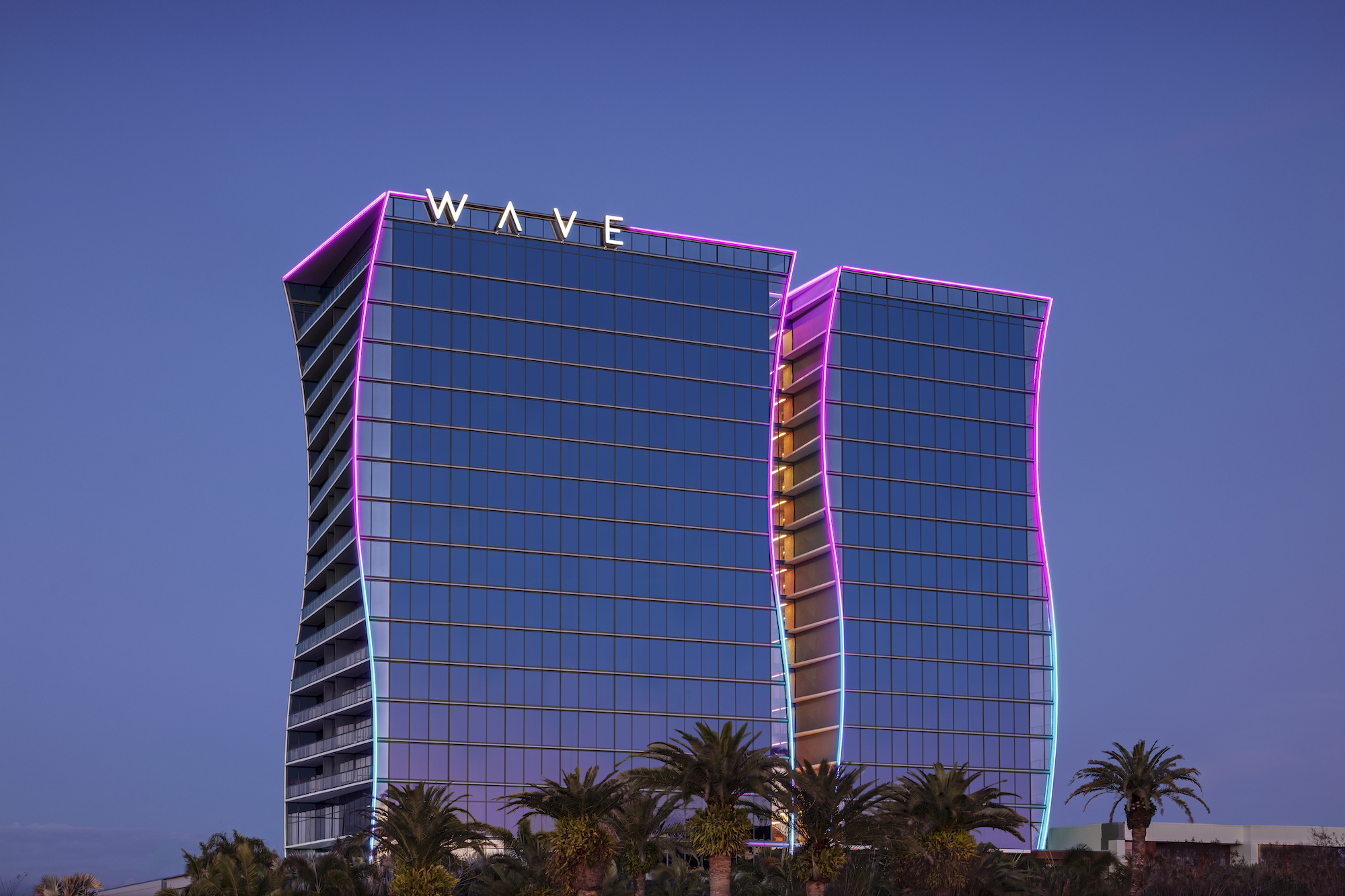 For a clean, futuristic community: Lake Nona
Just 15 minutes from the Brightline station, Lake Nona is Orlando's newest and fastest-growing planned community with a special emphasis on health, wellness, tech and sports. While it doesn't have all the urban trappings and history of most must-see neighborhoods, it does boast enough activities to fill up a fun weekend for people of all ages.
There's the world's first-ever holographic theater at Boxi Park, an outdoor food hall built from containers. It's home to the United States Tennis Association's National Campus, where you can reserve a court or take lessons from a pro. And there's Nona Adventure Park, an aquatic obstacle course where you can also learn how to wakeboard.
We stayed at the brand new, tech-forward Lake Nona Wave Hotel, designed to enhance the single most important building block of a healthy lifestyle: sleep. Featuring customized pillow service, intuitive lighting that gently illuminates the floor upon awakening, single-touch black-out shades and windows that dim with the daylight, few hotels can deliver better zzz's.
We spent our day enjoying a cabana by the pool, strolling the world-class sculpture garden (which contains important pieces like Arturo di Modica's Charging Bull) and breaking a sweat at the Lake Nona Performance Center, one of the most impressive fitness centers we've ever seen. Take advantage of rock climbing, cardio equipment, weights, an indoor pool and track, group fitness classes and the first-ever Chopra Mind-Body Zone, which offers a plethora of programs to help you balance out, from aerial yoga and sound bath meditation to a spirit-enhancing spa circuit and reformer pilates.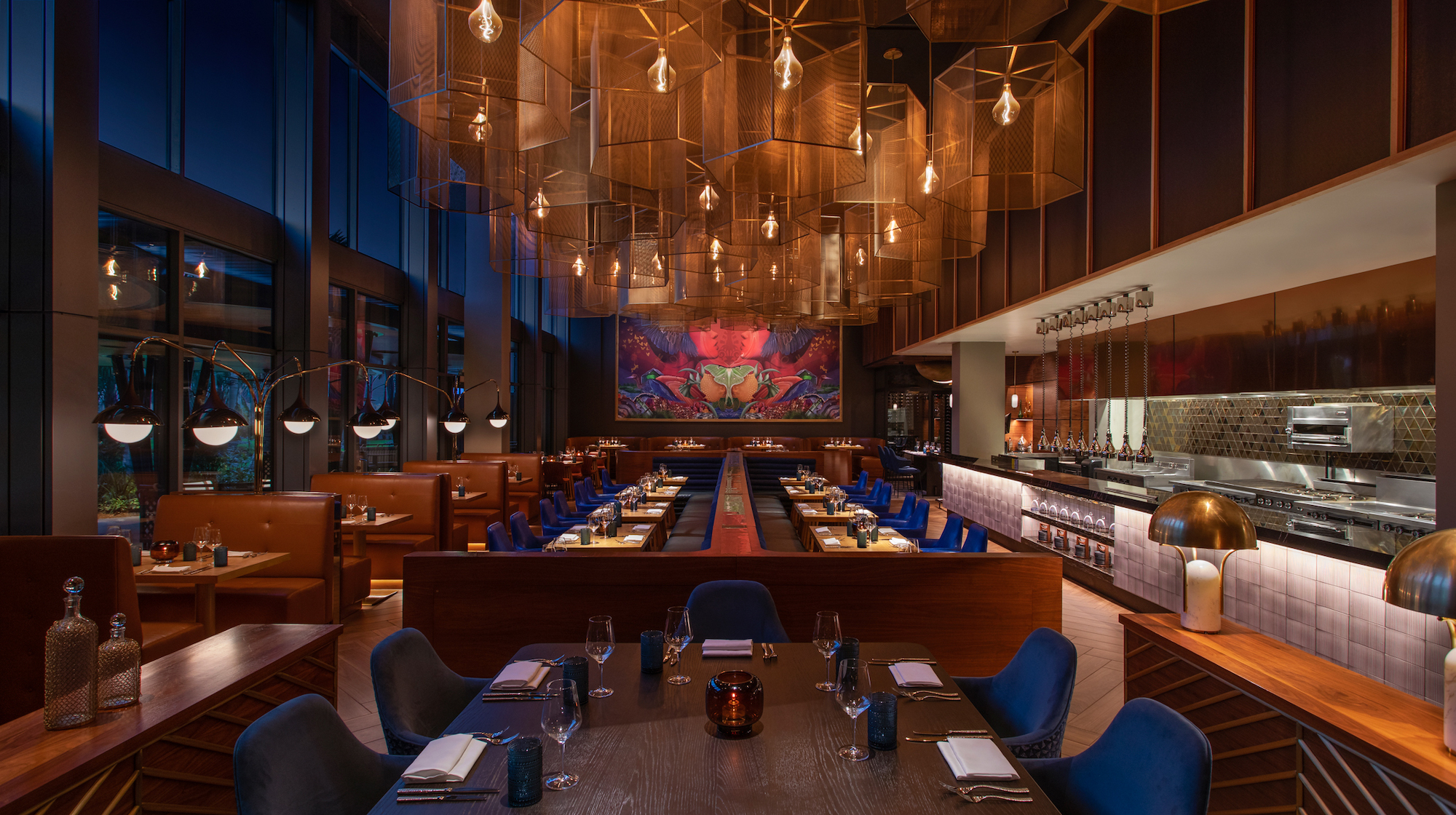 At night, we dined at Bacán, the Wave's Michelin-recommended restaurant serving elevated Latin American flavors. Our favorite plates of the night were the supple and subtly spicy octopus, the buttery parker rolls, the umami foie gras cachapas and the beautifully citrussy pork belly al pastor.
We finished with a Madagascar chocolate mousse and carried on the bacchanalia next door at Nami, the latest culinary opening to draw crowds to Lake Nona. It's a sexy, intimate space with a curved wooden skeleton of a ceiling and rich Japanese tapestries throughout. We had no room for omakase (there's an opulent private counter in the back), but we did save space for after-dinner drinks at the bar before hitting the hay.
For Old Florida Charm: Winter Park
Before all the theme parks, there was Winter Park. Once a warm escape for wealthy northerners, this charming community is dotted with picturesque Spanish and Mediterranean revival-style homes, mid-century apartment buildings, modern farmhouses and mossy oak trees.
There are also the storied lakes and canals that run through Winter Park, best explored via Scenic Boat Tours. This breezy ride ($16; first-come, first-served) has been operating since 1938 and offers an amazing view and riveting commentary on the neighborhood's most grandiose mansions, their private boat houses and the area's 800-year-old cypress trees.
Park Avenue touts plenty of great restaurants, cute boutiques and lifestyle shops. On our second day in Orlando, we grabbed a pizza and cocktails at Prato, an Italian restaurant in industrial digs, before hitting up stores like House of Generation Royal (great for custom linens and maximalist home goods), Nak'd (apothecary for dogs), Status (a good stop for sneakerheads) and Gasp (Barbie-pink and filled with disco balls and gifts for the Swifties in your life).
You can't visit Winter Park without a visit to the Rifle Paper Co. flagship. The country's most recognized stationery store got its start here, and its flagship has a massive sale section with deep discounts.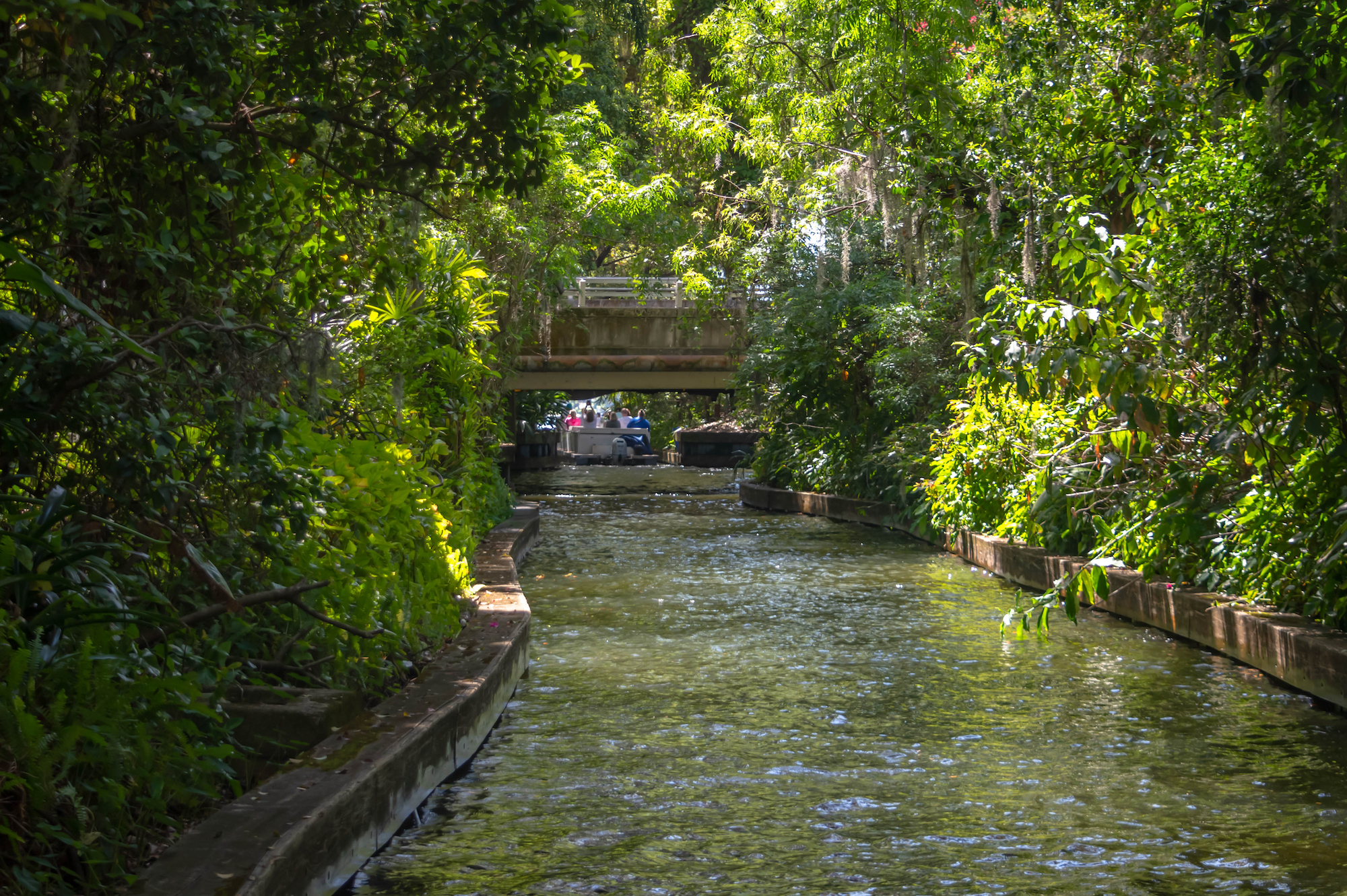 For bar-hopping: Central Business District
Cars aren't the only way to get around Orlando. From Park Street in Winter Park, we hopped on the SunRail, Central Florida's commuter train, to head to the Central Business District, where we planned to have pre-dinner drinks. There are 16 stops throughout Orlando and its surrounding areas, so you could easily make a day out of exploring Central Florida via rail.
From the station, we walked over to The Wellborn, a craft cocktail house and hotel with casual bites, a lush, tropical patio and 100% Florribbean feels. For Miamians, it's like a cross between Casa Florida and The Freehand, and though it runs parallel to Downtown Orlando, you feel a world away.
Next, we headed toward Pine Street, known for its rowdy bars, craft cocktail haunts and a few not-so-secret speakeasies. We ducked into Cocktails and Screams, a year-round Halloween bar with photogenic drinks and fun programming (Beetlejuice Karaoke was on while we were there). But The Craft, their voodoo-themed speakeasy in the back, is the move here. There's no menu; simply tell the mixologists your vexes and they'll concoct the perfect elixir, be it a mixed shot, a sublime cocktail or a cauldron of punch.
We were also advised to check out the Downtown speakeasy Hansons' Shoe Repair, for which you'd need a password, though we didn't make it that night.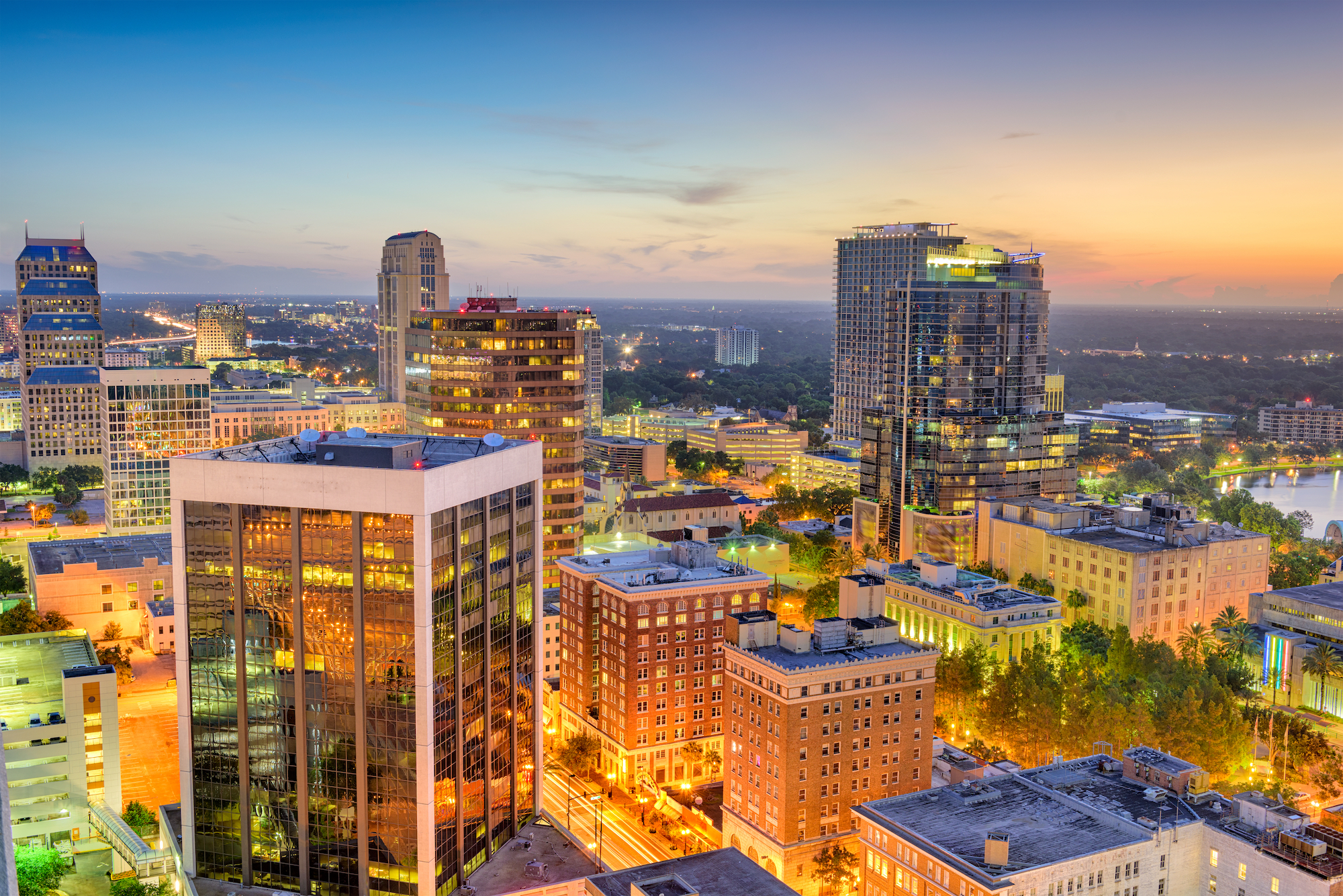 For Orlando foodies: The Mills 50 District
Just a little north of Downtown Orlando is Mills 50, a mural-filled district with a diverse fleet of diaspora-built restaurants to satisfy any craving, especially for Asian food (it's been nicknamed Little Vietnam, after all). Here you'll find a number of Michelin Bib Gourmand honorees (selected for their exceptional value) like The Strand, Z Asian and other recommended spots like Black Rooster Taqueria.
But the one place every local insisted we visit was Tori Tori. These recommendations were delivered emphatically across the board and, to be honest, Tori Tori did not disappoint. It's a no-reservations, booze-forward Japanese gastropub with an expert cocktail program and small plates prepared simply and flavorfully. You can't go wrong with the crab-fried rice, wagyu gyozas or tare yakitori (chicken) skewers. And while it opens at 5pm daily, this is a decidedly late-night spot.
We knocked a lot out in two days, and yet there's still so much more to explore on our list of locals-recommended Orlando destinations. We left with an itch to go back—and luckily, we now have a modern and convenient train that can take us there whenever we'd like.