At last, the much anticipated Brightline Orlando Station at Orlando International Airport (MCO) will begin service on Friday, September 22, connecting Central and South Florida with a modern, eco-friendly rail travel option.
Though school's already back in session, the launch comes just in time to hop up north to enjoy cooler weather at theme parks, seasonal attractions like Halloween Horror Nights and Michelin Orlando's latest spate of starred restaurants.
The new service includes 16 daily round trips with hourly departures between Miami and Orlando starting at 6:50am. Direct service from Orlando to Miami stops at all Brightline stations with a run time of approximately three hours and 30 minutes. (For comparison, a typical drive between the two cities can take from three and a half to four hours.)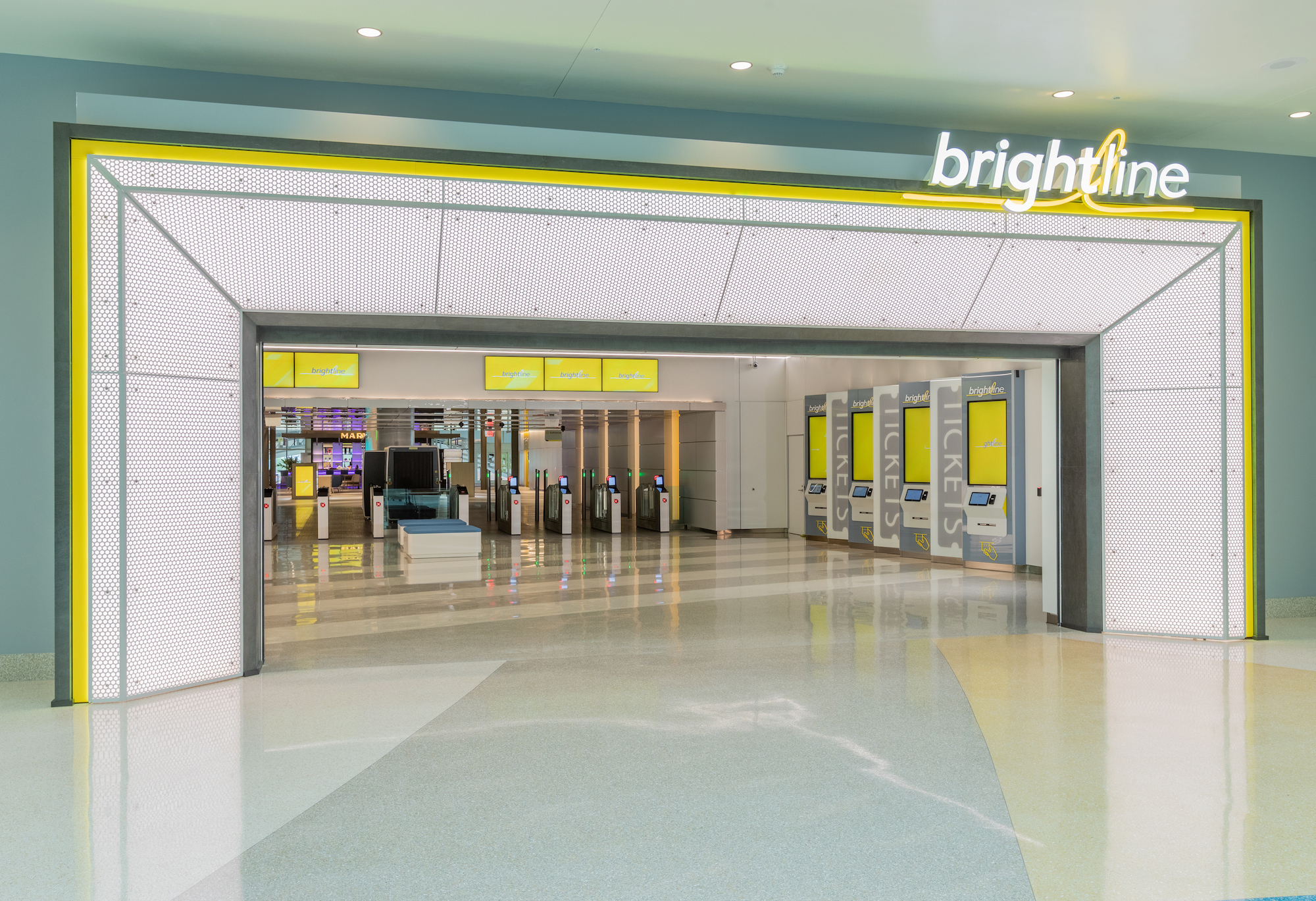 Currently, one-way Orlando fares start at $79 for SMART ($39 for kids) and $149 for PREMIUM tickets, which include amenities like priority boarding, first-class lounge access, checked luggage and complimentary food and drinks throughout the journey.
Groups of four or more will automatically save an additional 25% on SMART fares, the base-level ticket option that still includes lounge access, complimentary Wi-Fi, multiple power and USB outlets and food and beverages available for purchase.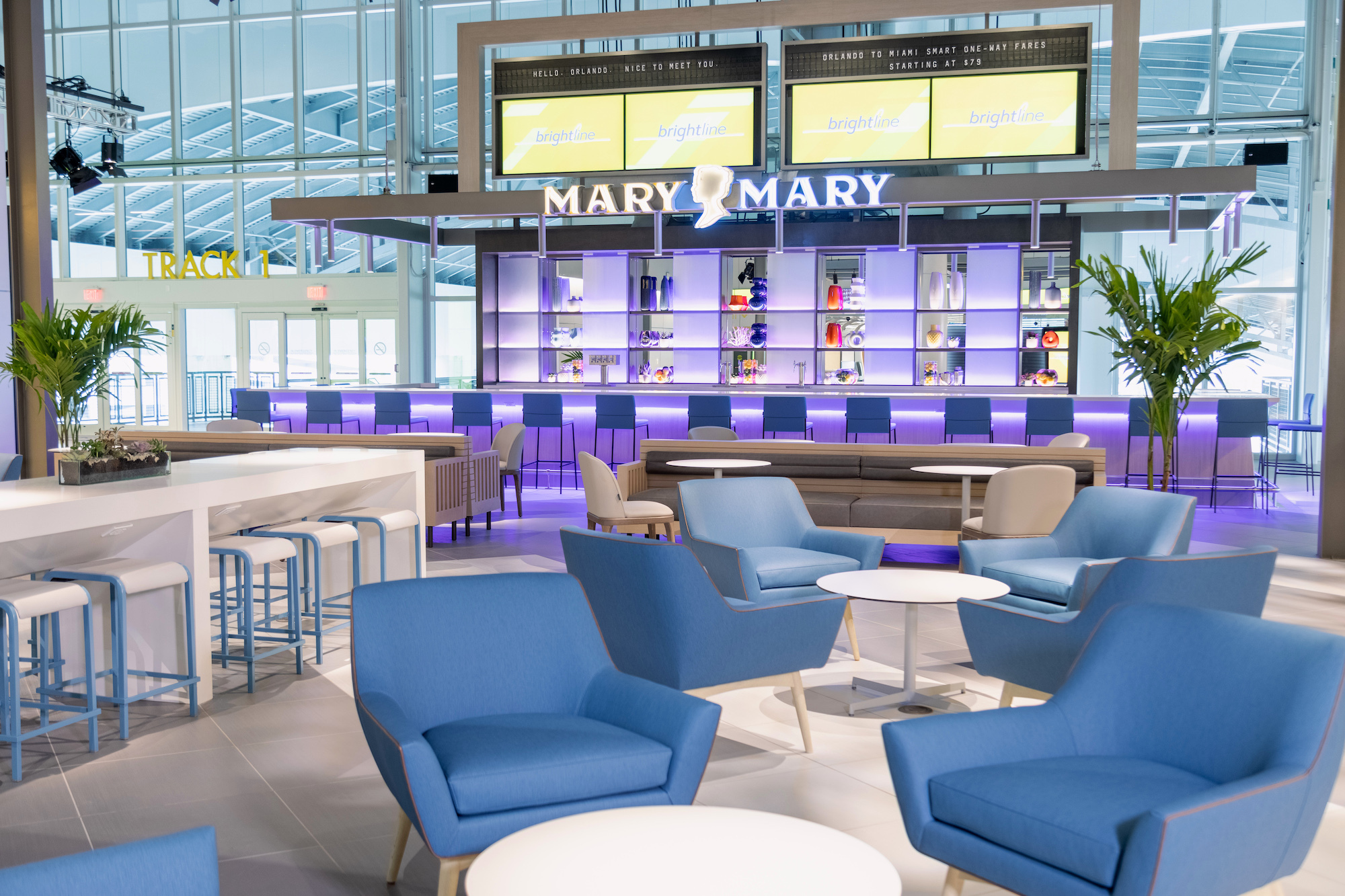 The Orlando station is located in the Orlando International Airport's new Train Station facility next to Terminal C. Grab a hand-crafted cocktail and light bites at Mary Mary Bar, pick up last-minute gifts and sundries at MRKT PLACE or watch the trains come and go as the iconic, nostalgic split-flap message board clicks away, announcing arrivals and departures.
Brightline, Florida's private rail known for its fast trains, modern stations and sleek lounges, currently serves Miami, West Palm Beach, Boca Raton, Fort Lauderdale and Aventura.