Mystery fans are in for a real treat this spring. Opening in May, Frost Science introduces "Sherlock Holmes: The Exhibition," an interactive experience that exposes people of all ages to the forensic science and history of one of the world's most recognized crime-solving detectives. Short of taking folks across the pond, guests will be transported to Holmes' London, where they'll get to participate in a little sleuthing of their own.
The exhibition will comprise separate areas, including a room presenting the scientific and literary ideas that inspired author Sir Arthur Conan Doyle to pen the exciting Holmes chronicles. There will also be a place for investigators to conduct their own detective work using a book full of clues while hot on the trail to solve a murder. Sherlock Holmes in Baker Street will put guests right in the middle of the action at 221B Baker Street, London, where Dr. Watson and Holmes get to cracking.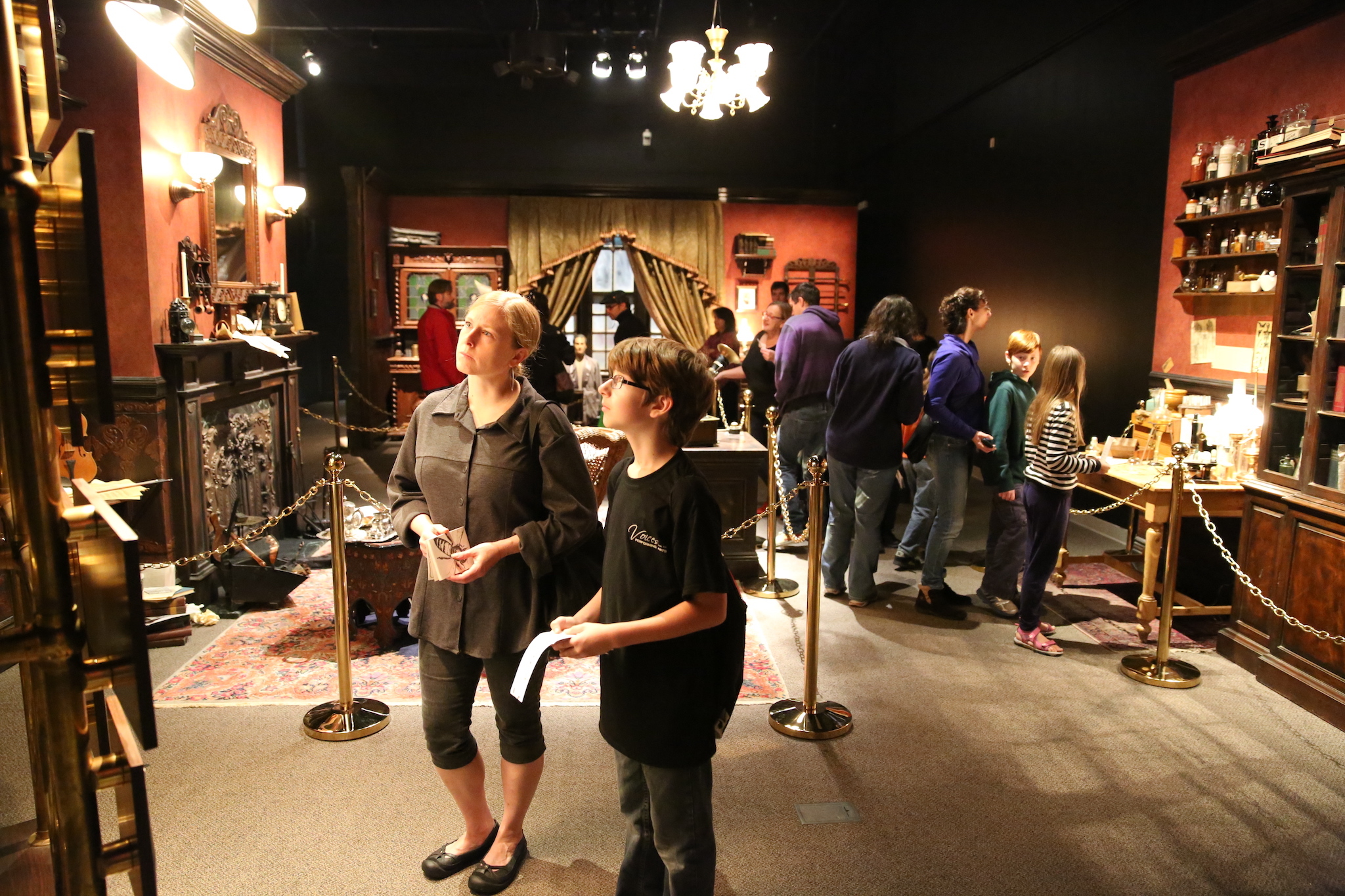 The science and history section will allow guests to participate in experiments, while pop culture enthusiasts will delight in the final gallery, which houses an extensive collection of all things Sherlock—from vintage themed card game to hero props from the Wartner Bros.' movies to tools used in the CBS television show Elementary and the BBC's Sherlock.
"Sherlock Holmes: The Exhibition" is billed as a celebration of forensic scientists and their exceptional work, but it's also a place to geek out over the beloved fictional detective. And there's no shame in that.
See it May 16, 2022 through September 5, 2022 at Frost Science. Tickets are available online.