Timing is a recurring theme in Over Under's nearly three-year journey. Owner Bian Griffiths and his partner, Lenny Rodrigues, scoped out the Florida-themed bar's current location back in the summer of 2017 when Downtown's burgeoning bar scene was merely a glimmer in an operators' eye. "At the time, there were no bars just, Pub One (207 NE 1st St), and that was mentally unbelievable to us. It didn't seem like a possible thing," says Griffiths. Theirs was first in line to open—before Lost Boy, Mama Tried, Jaguar Sun and scores of other establishments would later affirm the neighborhood's reputation as a food-and-drink destination. But the city wouldn't get to meet Over Under until the spring of 2020, at the height of a global health crisis and a really scary time for small businesses.
There have been some advantages to the delays. "We thought, we'll pioneer, be weird and make it work here and in a few years everything will catch up—and then everything did catch up. But by the time we opened, it reversed back and we became the only ones again," he says. It may not be the grand unveiling Griffiths and his team (chef James McNeal and head bartender Mike Reich) imagined but they're keeping positive and staying nimble. "We want very desperately to last and stay open and be successful, and we are willing to follow the rules overboard in any way we can to do that," says Griffiths. That's meant installing sneeze guards on a front entrance that took months and many permits to complete and building his own outdoor deck to make space for outdoor dining, among other accommodations.
We caught up with Griffiths to learn more about finding success in Downtown and the challenges of opening a bar during the lockdown. We also chatted about Florida and the endless inspiration he drew from his adoptive state's irreverence and eccentricities—from the thrifted decor and the bar themed after a race track tote board to Floridian cuisine, which he insists on sourcing locally and responsibly. Read on to find out.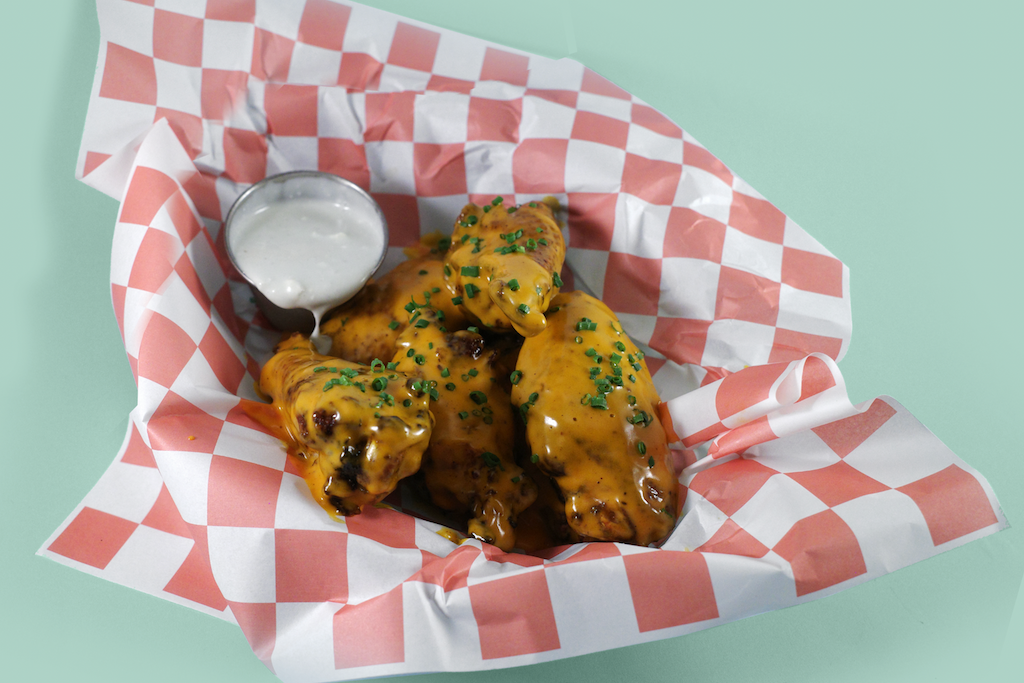 What drew you to Downtown?
"I feel like somewhat of a city person and Downtown has always felt like the densest and city-like thing in Miami. Miami Beach has the walkability but it doesn't feel like it has the same kind of density. In downtown, I could walk to Whole Foods and go to plenty of different places. It always had that feeling like it was a real city down here."
Did other businesses in the neighborhood influence your decision to open here?
"I remember going to NIU kitchen and thinking, this is awesome why isn't there more stuff like this here? And even seeing Supply and Advise come up, which is a different kind of place. But it was still this idea of having some of these businesses that were trying to out punch and overachieve and be owner-operated in this cool little neighborhood. And pretty much right after we thought, let's do this."
How did waiting three-plus years to open affect your outlook on the competition?
"In some ways, we've always been very careful and considerate of just the idea of being good neighbors and knowing that okay, this place does this and this place there's no reason to cannibalize on each other. People can do great doing what they do best and staying in their own lane. Who we are and what we do has always felt different and complementary to other places."
Tell us about the meaning behind Over Under.
"It's a double entendre. It's a hunting shotgun meant for rabbits and ducks with barrels one over the other, and also a gambling term, which people are more familiar with. My father had passed away and I was responsible for his estate. Going through old family heirlooms and thinking about old stories reminded me of the connection between the northeast [where my family is from] and Florida. We've always been a destination for hunting, fishing, gambling and going to the horse track."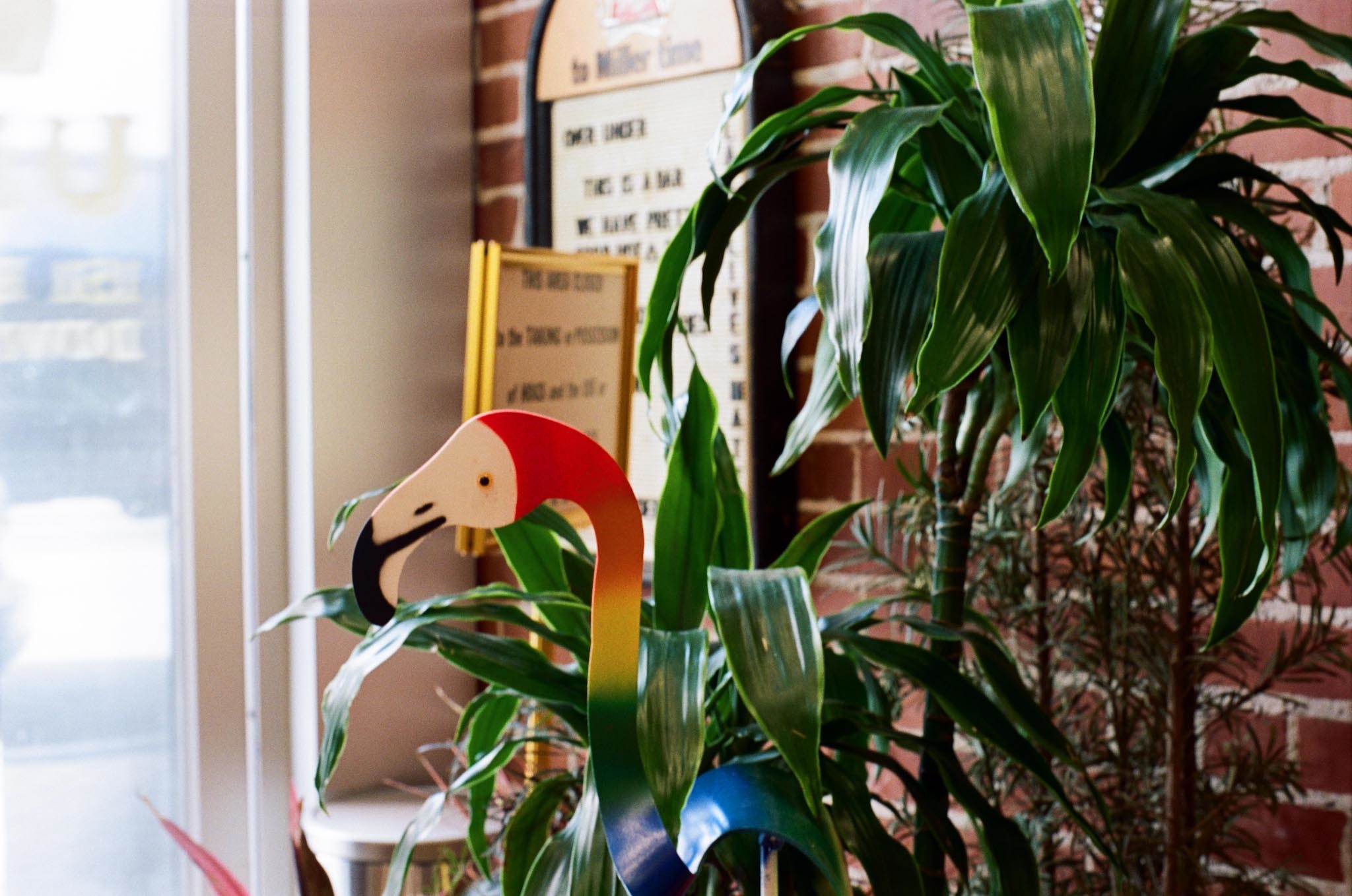 How did you draw from those things to design the space?
"A lot of Florida has charm but there is still some weird, rural, red-state stuff going on. I think we tried to appropriate all the fun parts of the culture. If I'm going to appropriate someone's culture it's not going to be someone who's disenfranchised or underrepresented. I'm not too worried about ripping off the red-neck culture. We drew from the Hialeah Race Track, airboats, swamp buggies, and all of these weird things you don't find anywhere else—alligator, key deer, Florida shrimp."
How's Florida reflected in the menu?
"I think our concept is and will be is a good representation of food in South Florida without being Cuban. I think there's a misconception among tourists because Miami is one of the most diverse cities in the world. We're trying to celebrate more of the local food versus the local diaspora. This is the food you can't get fresh in San Francisco or New York or Chicago. We get Florida gulf shrimp and local fish for our fish dip. I even text my oyster farmer to get oysters. All of that comes with different kinds of costs and knowing what the impact is of certain things is. We have other things we plan on doing when we can get back inside, like a gator schnitzel."
Who's been the crowd so far?
"Yuppies and yuckies. Creatives and professionals. Honestly, it's just all my friends and my friends' friends."
What's been the toughest part of opening during the lockdown?
"James, Mike and I have been really killing ourselves to open and you only get one chance to make a really good first impression, and we're doing it in a situation that's the weirdest time possible to be making a good one. If you can't interact with people how else are you going to make them have a fun time? We're trying to make it work with contactless ordering: taking pictures, making jokes and injecting some personality."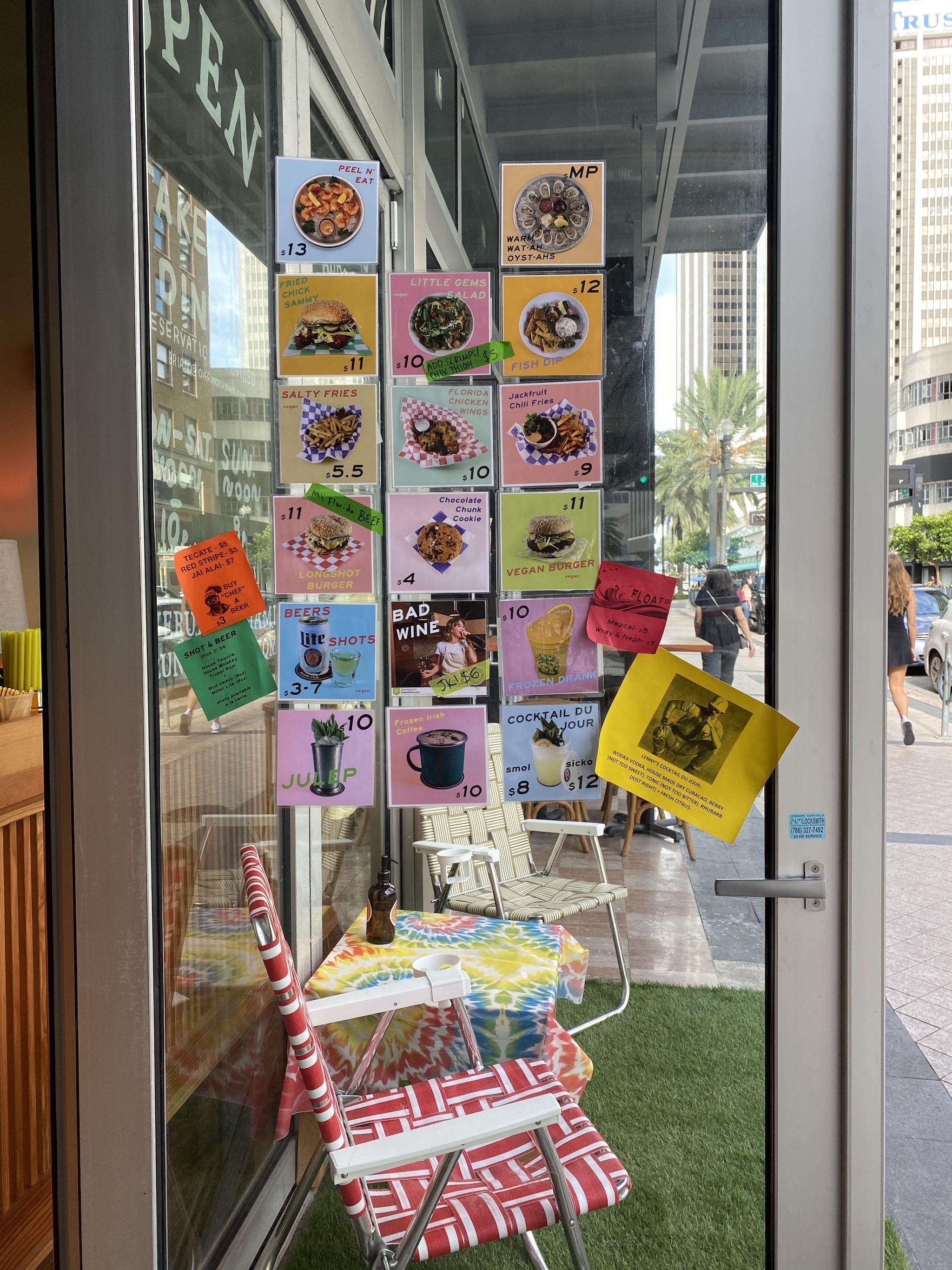 Over Under is open Monday through Saturday from noon to 10pm, and on Sundays from noon to 8pm. Follow them on Instagram here.
Most Popular on Time Out
–This delightful natural wine bar just opened in South Beach
–There's an Australian-style brewery opening in Coral Gables
–These Miami hotels are now offering day passes for their swimming pools
–The 17 perks of wearing a mask all the time in Miami
–Aching for a massage? Miami Spa Months is back with all kinds of discounted treatments.