Editor's Note: A previous version of this story incorrectly stated that Tropical Distillers is Miami's first distillery. That title goes to Miami Club Distilling, founded as Miami's first (legal) spirit distillery in Wynwood in 2010 and currently located at 7401 NW Miami Place in Little River. Visitor center walk-ins and tour reservations are available Tuesday through Sunday from 11am to 6pm.
For a town that loves its liquor and bottle service as much as Miami does, it's a bit surprising we're not distilling more of our own, homegrown hooch. But the brand new Tropical Distillers in Allapattah is setting out to do just that.
The 8,000-square-foot distillery—one of just three in Miami proper—is home to J.F. Haden's Liqueur, which crafts and cans low-ABV, small-batch mango, espresso and citrus liqueurs inside its state-of-the-art, fully automated production space.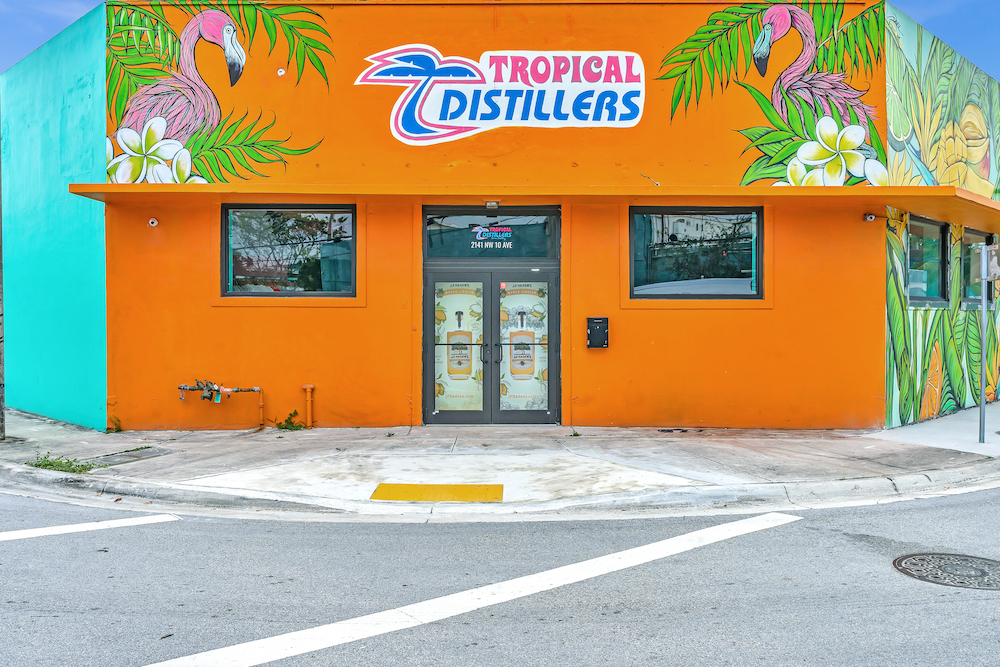 Decked out in colorful wallpaper, neon signage and nods to Old Florida tropicalia, the 30-seat bar and tasting room (open Fridays and Saturdays from 5pm to midnight) makes for a splashy spot to sip premium liqueur-based house creations like the Cafecito Martini, the Floridian Martini and an array of frozen cocktails. A 1,500-square-foot deck offers outdoor seating and access to the area's food trucks.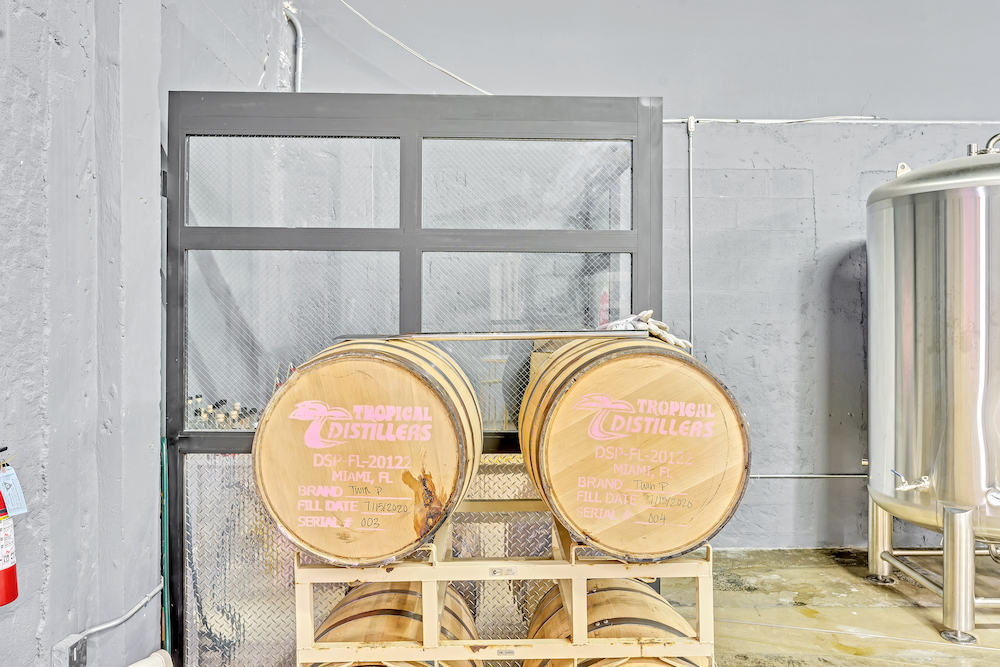 For $25, guided tours take place Thursday through Sunday at 1, 3 and 5pm and include a five-spirit tasting experience. The distillery also houses a retail and gift shop with branded merch and exclusive distillery-only products. Plans for additional experiences like cocktail classes and special events are also in the works.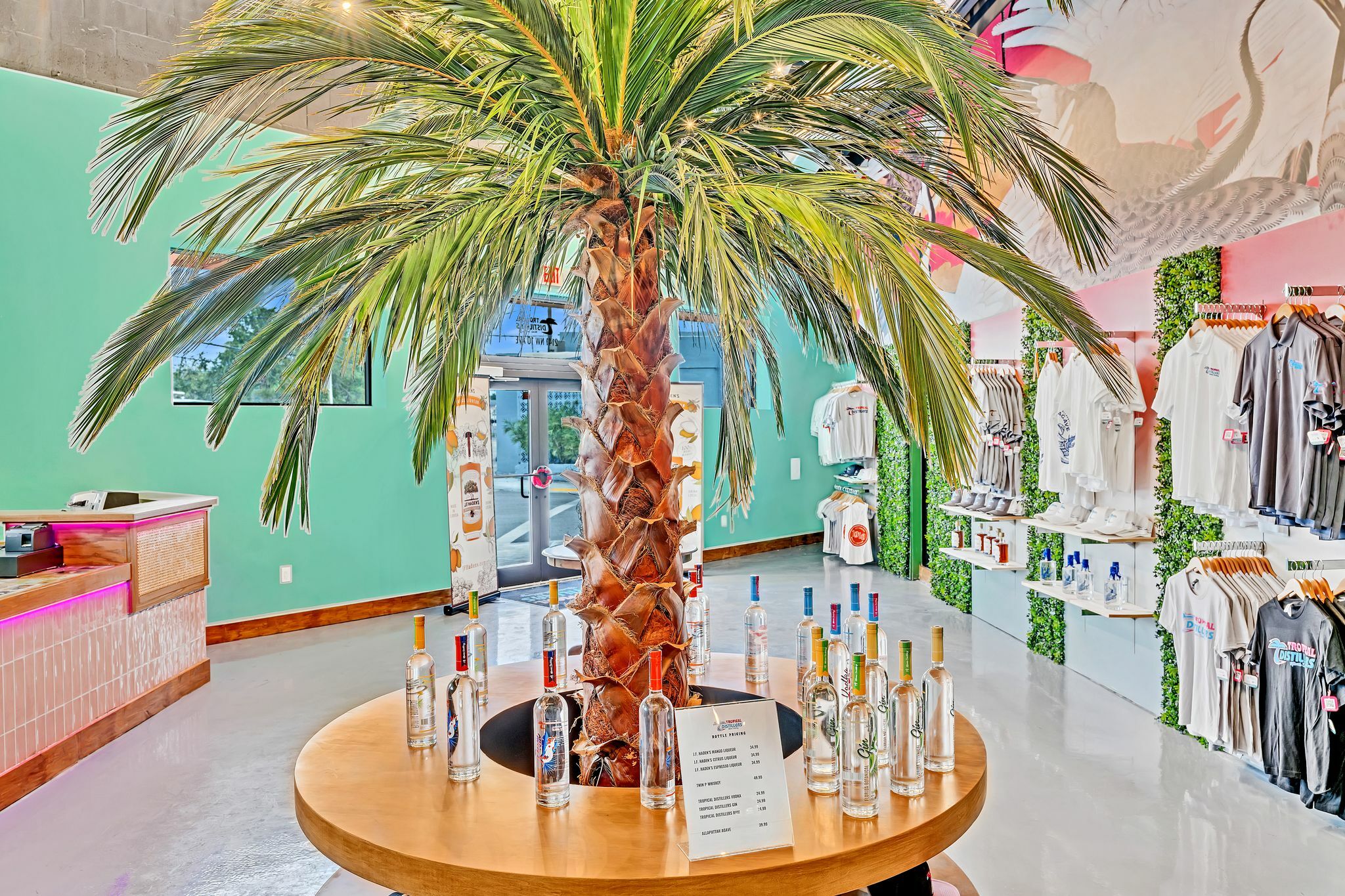 "Our distillery pays tribute to the city we love so much, from the all-natural ingredients we use to the decor," says Tropical Distillers CEO Buzzy Sklar. The venture is jointly owned by NFL All-Pros Mike and Maurkice Pouncey and luxury real estate expert Kim Rodstein.
Tropical Distillers is located two blocks east of the Rubell Museum at 2141 NW 10th Avenue.