Any Milpa enthusiasts in the house? Anyone? If you have absolutely no idea what we're referring to, you'll want to pay close attention to the newest restaurant to debut in Coconut Grove. Heirloom corn and the Mexican ancestral farming techniques used to harvest it are the cornerstones of Los Felix, which opens in the neighborhood on Friday, September 17.
The modern Mexican restaurant draws from traditional cooking methods for its classic menu, where you can expect to find tacos and quesadillas made with tortillas cranked out by hand on a mill. "Our mission is to craft authentic Mexican dishes bursting with flavor that honor the sacred connection between man and corn using only ingredients we would feed to our families; seasonal, locally sourced and pastured food," says chef Sebastián Vargas, who's worked in high-end kitchens around the world, including Osteria Francescana and Eleven Madison Park. Vargas and his partners in Grassfed Hospitality—restaurateurs Josh Hackler and Pili Restrepo—also own the adjacent artisanal food and wine market, Krüs Kitchen.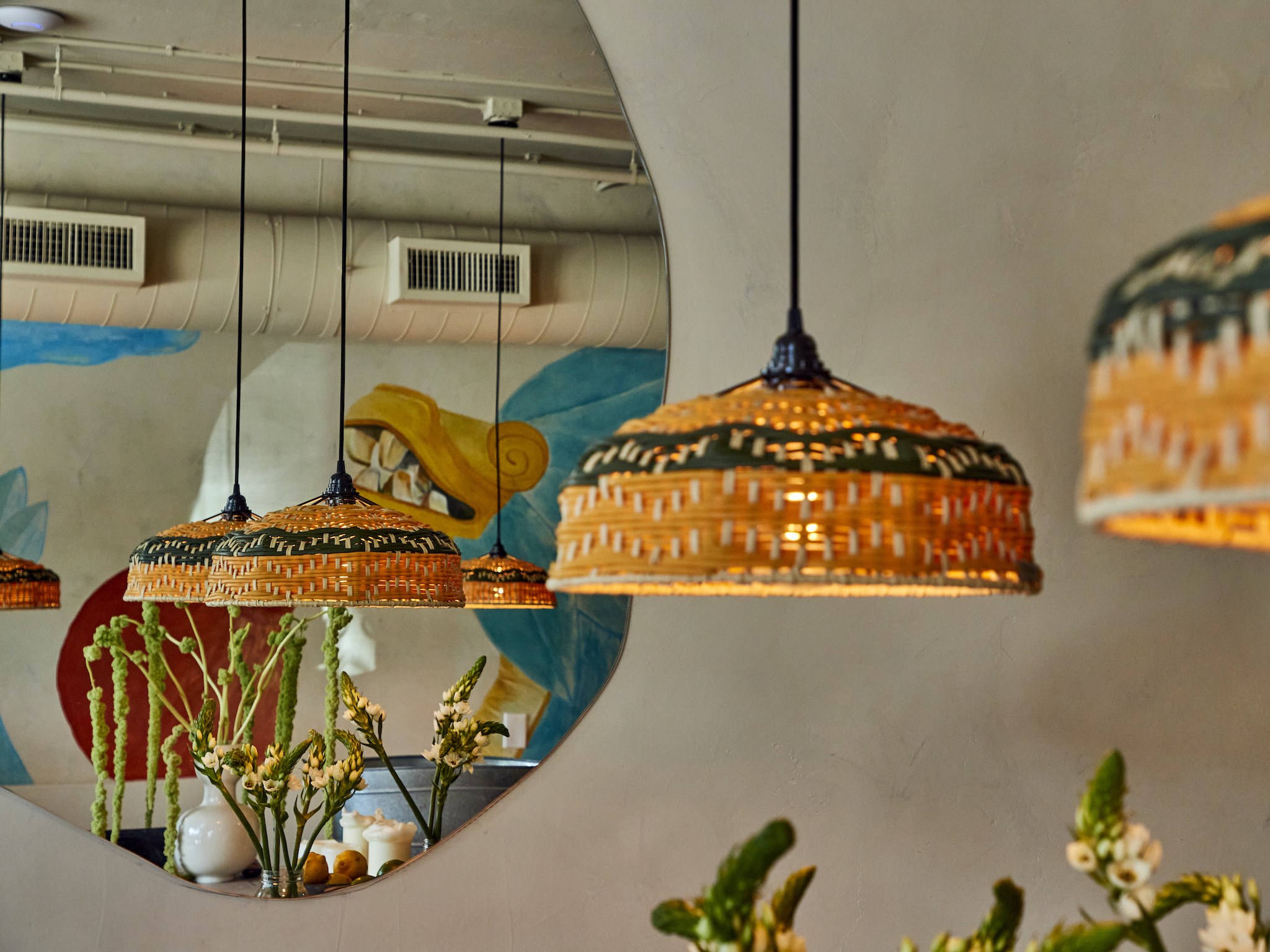 The restaurant's name pays homage to iconic Mexican actress María Félix, an embodiment of the legions of grandmothers and mothers who passed along the traditions and culture that Los Félix endeavors to share with its food and drink. As for the latter, it'll serve natural wines sourced from small producers in South America, Mexico, Europe and California. The selection of orange wines, sparklings and chilled reds will be available by the bottle as well as by the glass.
But the throwbacks don't stop there. The restaurant will have programming dedicated to vinyl DJs blasting their retro beats every Friday and Saturday through an analog sound system. "Our take on an authentic Mexican eatery is unique and blends our understanding of Mexican culture and traditions with our desire to provide exceptional tastes and funky tunes," says Hackler. An old-school Mexican spot in Miami's oldest neighborhood? Sounds like a surefire bet to us.
Los Félix opens for dinner Tuesday through Saturday and for brunch and lunch on Sundays at 3413 Main Highway. Check out its website for more information.