You look like you could use a drink–which is actually a good thing given Miami's current state of affairs. There are more bars opening in the city than ever before and, at the rate at which they're sprouting, it's making us very thirsty, if we're being honest. Oh, and the variety! The spate of new watering holes runs the gamut from rooftop charmer to the intimate cocktail den to a dance club disguised as a lounge—a thoroughly Miami category that we love to see grow. Below, a brief look at the fresh spots to hit up this weekend as well as next month when the full crop is slated to open for business.
Miami's first vinyl listening bar is a cozy 50-seat venue where the soundtrack is just as important as what you'll be sipping. Dante's HiFi draws inspiration from Japan's listening bars, which came to prominence in the 1950s, where people would come together to listen to and discover new music. It's a simple pleasure the hidden Wynwood bar endeavors to reprise for Miami's music-curious, thanks to a state-of-the-art sound system and a growing collection of nearly 8,500 vinyl records curated by DJ and Dante's musical director, Rich Medina. Everyone must have a seat at Dante's, which, unlike most bars, accepts reservations and even offers a membership for the die-hards.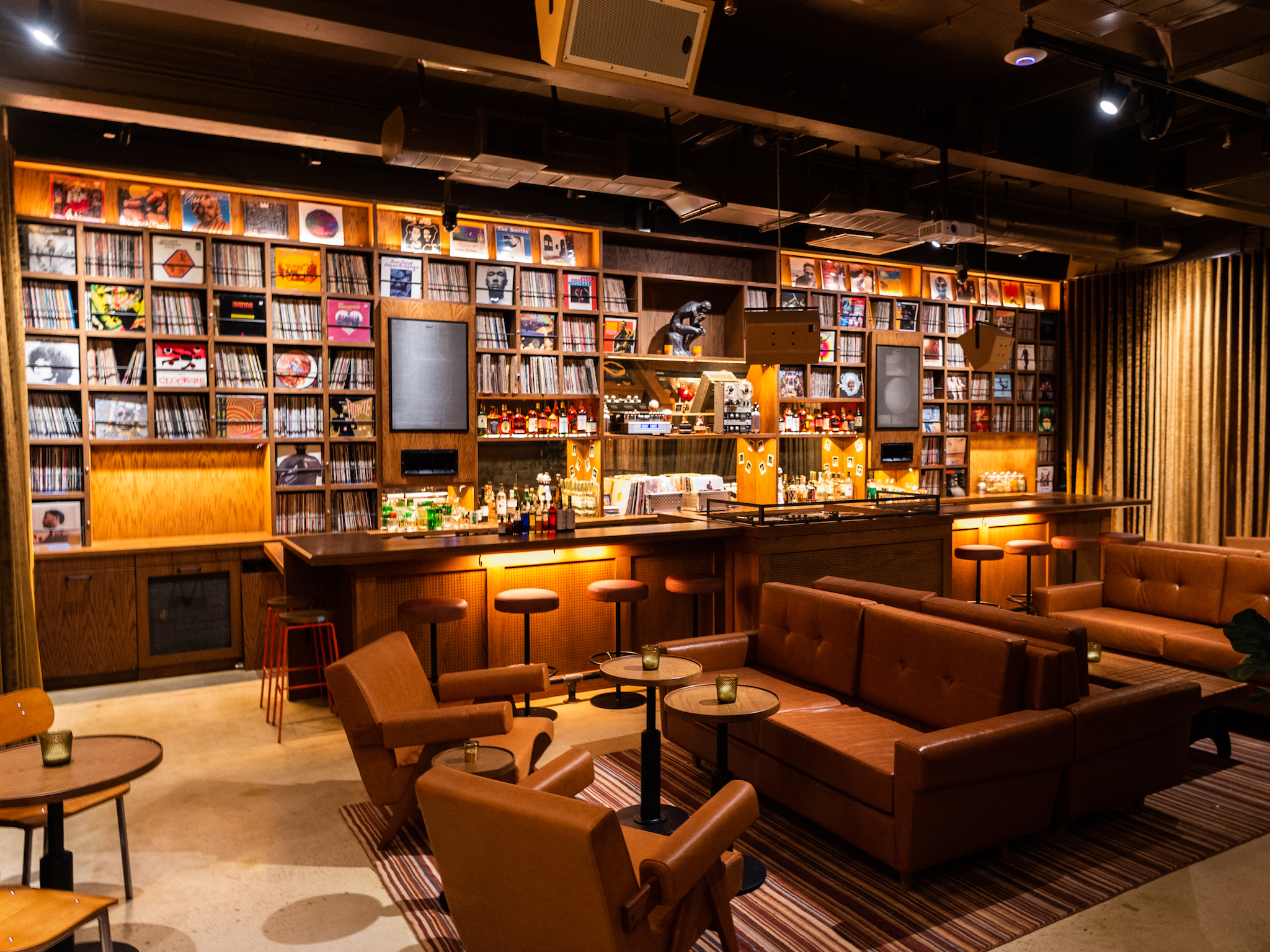 Meet your new favorite date spot, Miami. Moody, intimate, nostalgic—the Standard Spa Miami Beach's sexy little cocktail den harkens back to bars of the '70s and '80s, when drinks were more involved and people actually sat around to sip them. Monterrey Bar's menu puts a modern spin on classic tipples with thoughtful garnishes and tableside finishers that enhance the overall drinking experience. There's the Slip Away, a take on the 50-50 martini, arriving with a large spherical ice cube (no one likes a warm drink) and a few droplets of Monterrey bitters added just before it hits the table. For something that doubles as an icebreaker, try the boozy Sundown Cosmo: your server will ask for your zodiac sign and include a personalized horoscope card with the drink. (Ladies, you'll be one step closer to pulling up his birth chart.)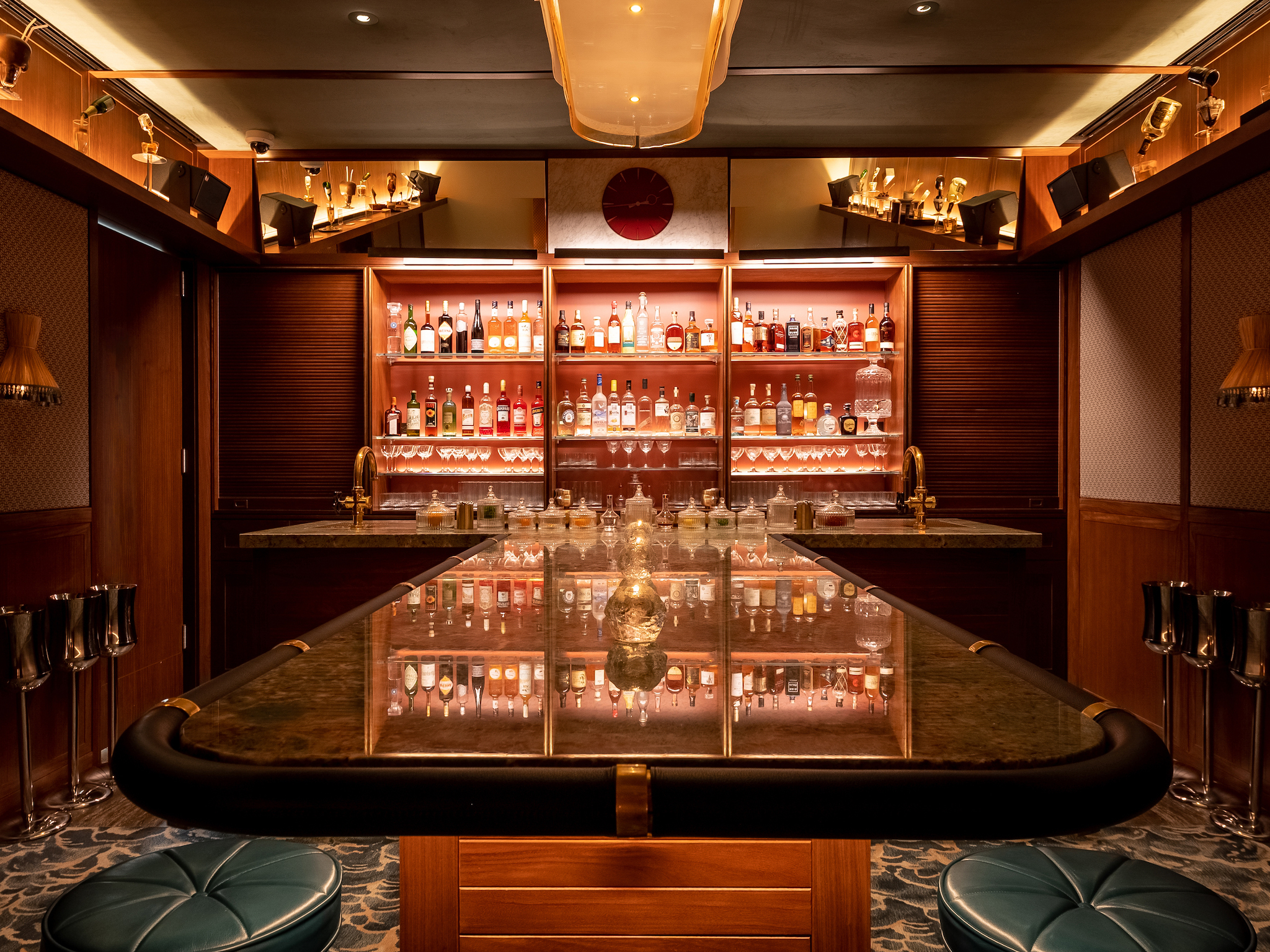 Does it get more Miami than a neon-strewn bar decked with flamingos and tropical prints? Oh, but it does. Tipsy Flamingo leans in with punny signage and cocktails named for clever Spanish sayings and idioms, like the My English is Not Very Good Looking and the Downtown Mentirita, its version of the Cuba Libre. The downtown bar is the third concept from Last Call Hospitality, which owns Brickell's RedBar and Sweet Caroline. Unlike its other two, Tipsy Flamingo features a wide selection of craft cocktails and a chill, lounge environment where you can sit back and enjoy a drink.
The folks who brought us El Patio and Mayami in Wynwood inch their way downtown with La Real, an opulent, tropiglam spot located in the attic of one of the neighborhood's historic buildings. Its name is the Spanish word for peacock, which tracks for a place promising cocktails garnished with caviar. Bumping Latin beats fuel this party: DJ collective La Real Academia de la Rumba Latina curates the musical programming, which will include themed nights once the bar opens on November 5.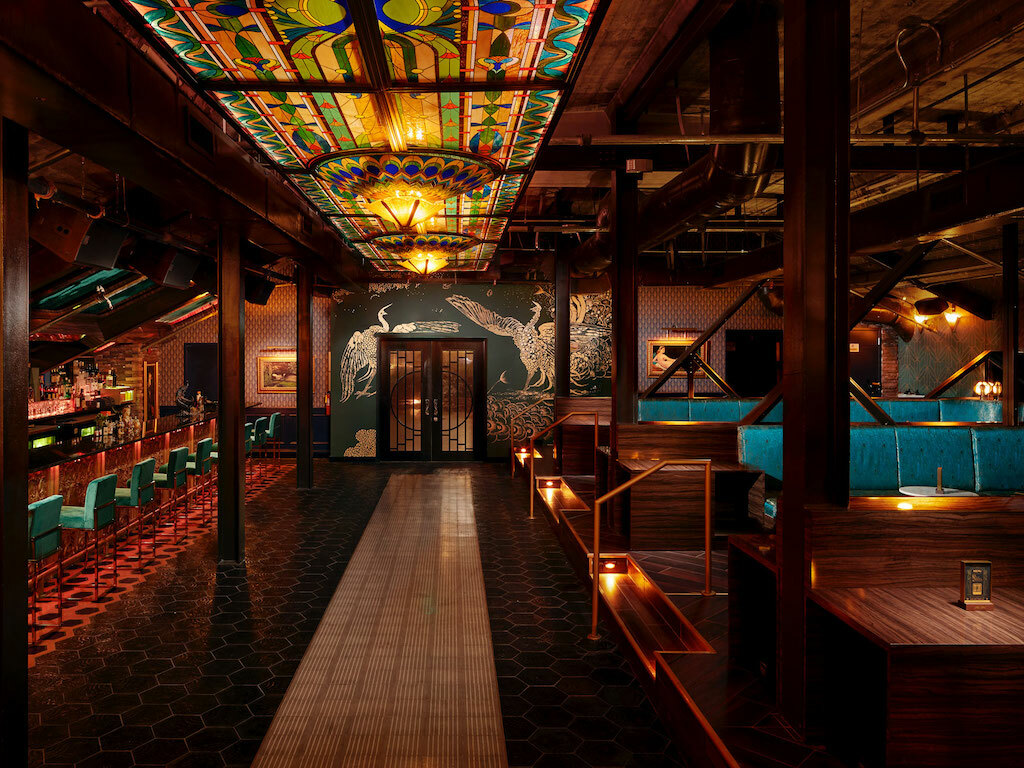 We told you about this bar last week, and we'll continue to sing its praises until it reopens (and likely after that too). As Little Havana's only rooftop bar, Terras is a much-needed addition to the neighborhood. Its fourth-floor perch offers considerable views of Brickell and a cool breeze that's best enjoyed at night while surrounded by herb gardens, basking in the subtle twinkle of strewn bistro lights. Terras serves cocktails and light bites inspired by the Caribbean and Latin America, think tacos and ceviche and lots of drinks with rum. Opens Nov 8