"Last Friday, I had the worst day of my life. I had to lay off 650 employees."
South Florida restaurateur Rodney Mayo, whose Subculture Group comprises 17 successful bars and restaurants, fought back tears in a passionate speech to the West Palm Beach city commission on Monday night.
"Everyone lost their income as of Sunday," he managed between sobs. "I was bombarded with questions of 'What do we do? Where do we go? Where do I find money?' I had no answers for them."
In the four-and-a-half-minute clip of Monday's West Palm Beach city commission meeting published by Palm Beach Post, Mayo makes his argument for why the city should vote to bolster his efforts to provide free meals for hospitality workers, seniors and others suffering significant financial hardship due to the coronavirus.
A day after letting go of all 650 of his employees, Mayo rehired kitchen staff and volunteers to convert one of his restaurants, Howley's, into a small production line. In just three days, their efforts provided more than 5,000 free meals to the community.
Mayo's impassioned plea inspired Mayor Keith James to allow Mayo to go over his allotted three minutes and succeeded at convincing the city commission to pledge $12,000 to keep the free meal program at Howley's alive. Mayor James has since directed the city lawyers to determine how to secure even more funds to support the effort in the next few days.
Hospitality Helping Hands at Howley's is open daily from 1 to 6pm. Visit their website to learn more and donate. Watch the full video below.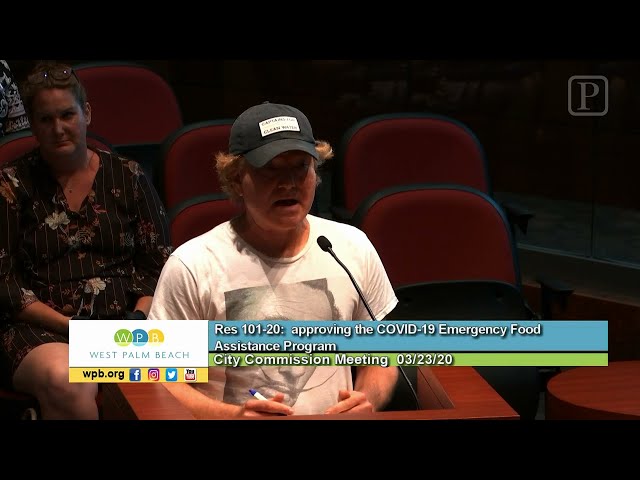 Want more? Sign up here to stay in the know.