Chef's Choice: Cesar Zapata, Phuc Yea
Cesar Zapata, chef/owner of MiMo's Phuc Yea, dishes on his favorite Miami restaurants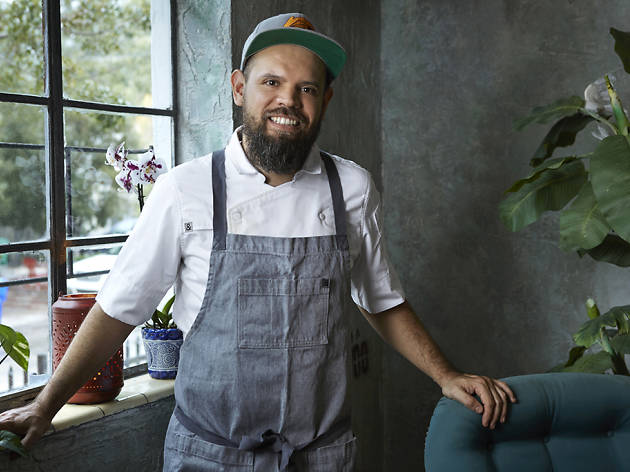 Phuc Yea's co-owner and chef Cesar Zapata is nothing if not a creature of habit. Every day starts with a morning workout at B-Fit Biscayne, followed by lunch and dinner at his favorite local restaurants. Chances are, you'll catch him ordering the same dishes on each visit. "I'm boring, and I never cook at home," he admits. Come mealtime, here's where Zapata makes his rounds.
After work
Around here, I always end up at Gaijin Izakaya by Cake*. They're open late, and you can always get good sushi. I love Japanese food, so I'll usually have the chicken katsudon, hot tea and maybe chicken wings—it depends on if I want to misbehave. If not, I get the chirashi don, which is raw fish thinly sliced.
Lunch rush
I go to Ghee Indian Kitchen for lunch. They have a great special: five small dishes, including rice, naan and a protein, served in these little Indian lunch boxes [called tiffins]. I like it because it changes every day, and it's always delicious.
Faraway foods
When I have a day off, I love going to this place in Broward [County] called Gold Marquess Fine Chinese Cuisine. I think of them when it comes to comfort food, even though I'm not Asian. Their dim sum always hits the spot. I like their pork baos, which are baked, not steamed, so they're sweet and crispy on the outside.
*Editor's note: Gaijin Izakaya by Cake has since closed.
Hungry? Make dinner plans of your own.
Eat your way through the Magic City