The 31 best restaurants in Miami you have to try
There's no shortage of fantastic food in this city, but these Miami restaurants made our short list of top eats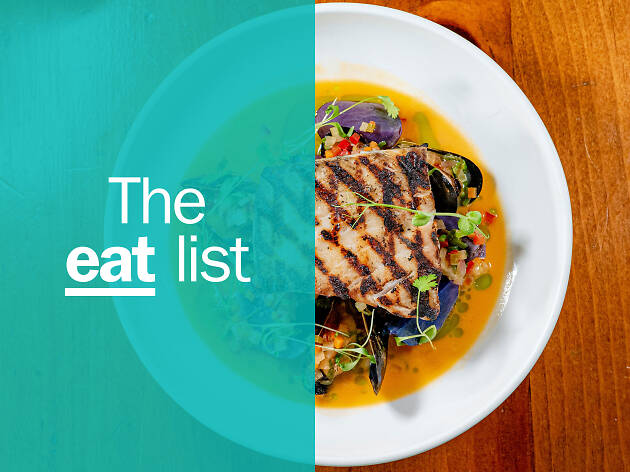 June 2019: Get it while it's hot! We just updated our EAT List with some of the best new restaurants in Miami and a few old-time favorites that we can't get enough of. This year, we said goodbye to the shuttered No Name Chinese, and expanded our guide to include classics such as Bourbon Steak and late-night hangout Mary's Cafe, plus buzzy newcomers like Café La Trova and Sanguich de Miami, serving up the city's most delicious Cubanos. From fast and cheap to extravagant and indulgent, our EAT List covers the city's places to feast right now.
Welcome to the Time Out EAT List, our handpicked 'best of' Miami's food scene. These are the tastiest places to eat in this city right now: the freshest, most inventive and most memorable, ranked by expert local editors.
As recently as even a decade ago, the best restaurants in Miami were usually found in swanky South Beach hotel lobbies. Today, the best Miami hotels still offer amazing dining experiences, but good eating has spread throughout the city—from hip Wynwood to Brickell to Little Havana and beyond.
Time Out's local experts scour the city every day for great eats, great value and insider info (like a certain Italian place's discounted pasta night). We value fun, flavor, freshness – and value at every price point. We update the EAT list monthly, plus whenever there's a truly spectacular new opening. It could be a mega-hyped destination restaurant or a pop-up-turned-permanent spot: if it's on the list we think it's awesome and reckon you will too.
Eaten somewhere on this list and loved it? Share it with the hashtag #TimeOutEatList
Find out more about how we make the list.
Best restaurants in Miami
Meet Time Out Market, a curated market featuring our favorite eats. Coming to Miami in 2019