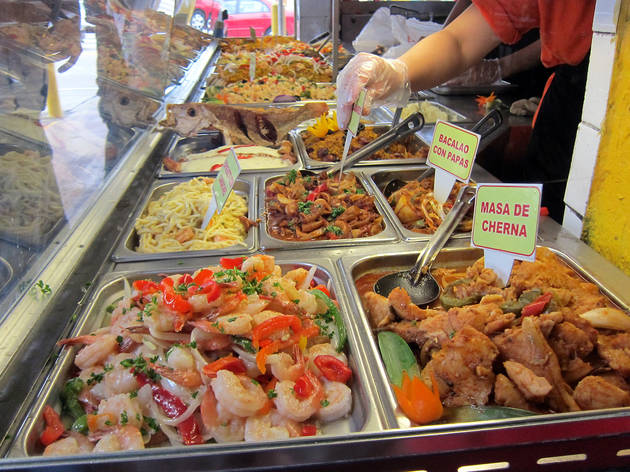 With several locations around Miami, this modest, open-air cafeteria keeps the city satiated with giant portions of Cuban favorites. These "completes" as they're known—Styrofoam containers piled high with everything from rice and black beans, yucca and fried plantains to pulled pork and stewed meats. Defaulting to to-go containers makes sense here given the less-than-welcoming space.
Venue name:
El Palacio de los Jugos
Contact:
Address:
5721 W Flagler St
Miami
33144

Cross street:
at 57th Ave
Opening hours:
Mon–Sat 8am–9pm; Sun 8am–8pm
Transport:
Bus 11
Do you own this business?