There's a thing that exists especially in Miami. It's known as The New Place: a restaurant that promises a new level of glamor, glorious views or, at least in one case, what might be the world's largest collection of glass fish statuary. The New Place isn't necessarily known for its food. It exists instead as a background location for Instagram models.
Level 6 checks a lot of boxes to be The New Place, with gorgeous views and a style worthy of your next profile pic setting. But here's where things diverge: The food and the vibe are actually quite good.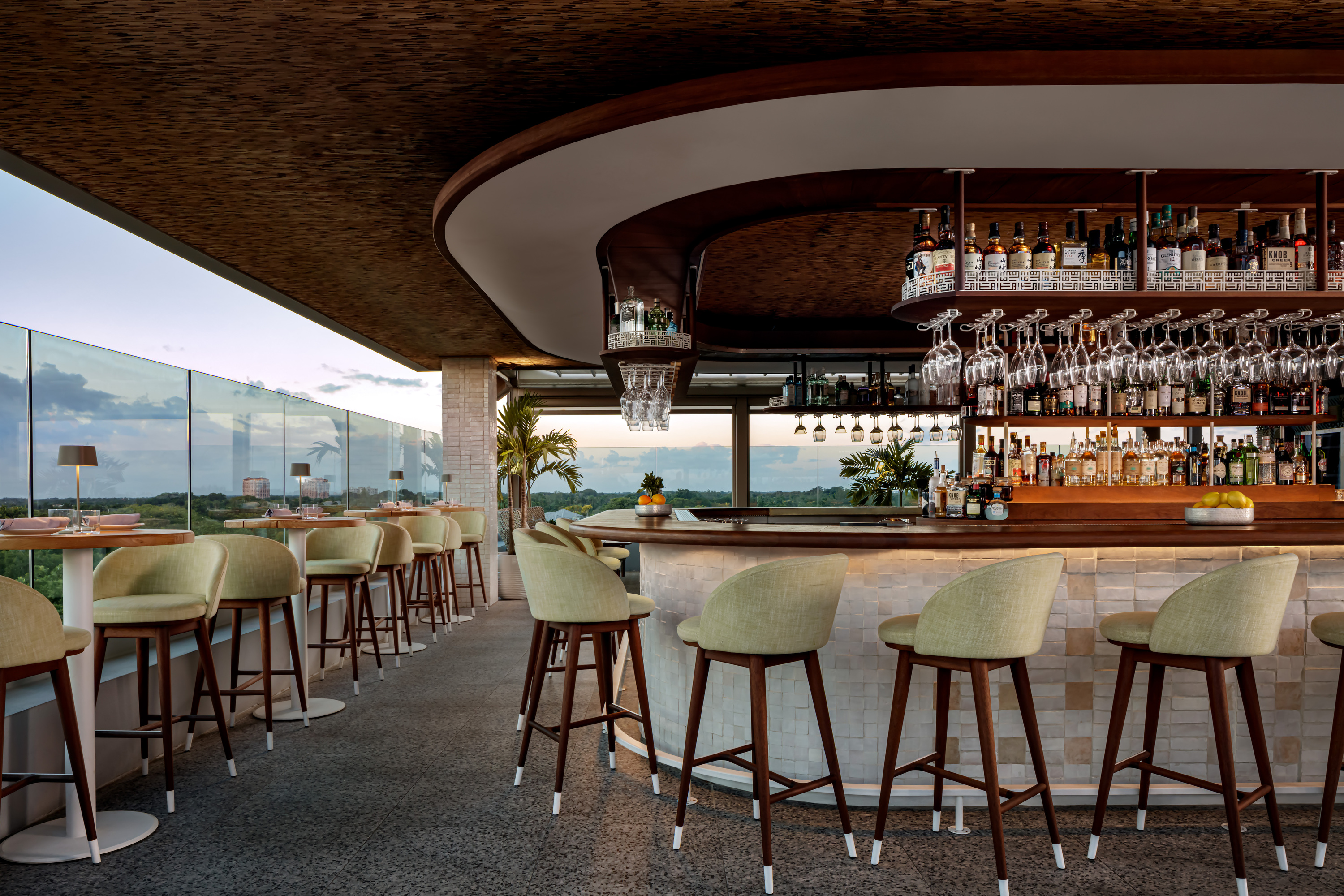 The concept is Spanish tapas, along with a few larger plates, all served on a rooftop six floors above Coconut Grove. Toronto-based Ink Entertainment, the folks behind Sofia, Byblos and Amal (which sits a few floors down), have created a spot in Level 6 that will quite likely survive the crash and burn that usually follows a David Grutman-level Grand Opening Of The New Place.
Ascend to Level 6 via a bank of elevators set in the back of Amal. Upstairs, there's a retractable sunshade over a space taken up by a large circular bar on one side and a lounge full of couches and armchairs overflowing with pillows on the other. In true Miami fashion, there's a VIP section full of low-slung lounge furniture roped off behind the bar, just waiting for the arrival of a guest who measures career successes in rebounds.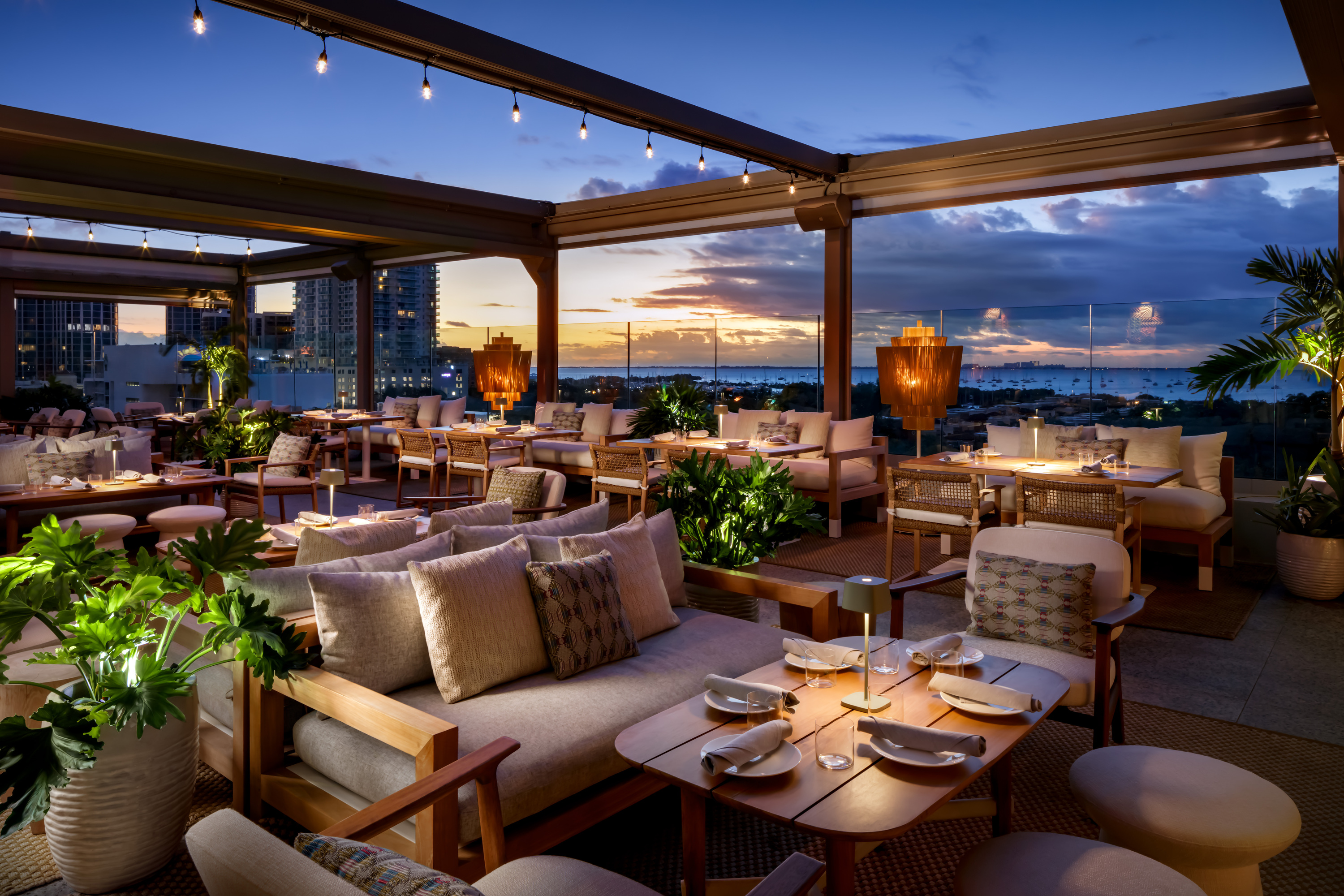 It is a stunning space to behold. The only wall is to the west, covered in a collage of vibrantly colored and multi-textured tiles. But you'll barely notice it with the view east, looking out over the canopy of trees in the park across the street, Brickell's skyline to the north and then Biscayne Bay filling the horizon, dotted with sailboats and the causeway stretching out to the key. It's an excellent space for impressing fathers-in-law, regional managers and anyone with eyes, really.
Expectedly, the place gets packed, starting with a wall of happy hour drinkers surrounding the bar who linger past sunset. You're not going to make it to assistant to the regional manager by fighting your way up to the bar; the smart money is to make a reservation, which will get you dining tables along the edges and living room-like setups in the center.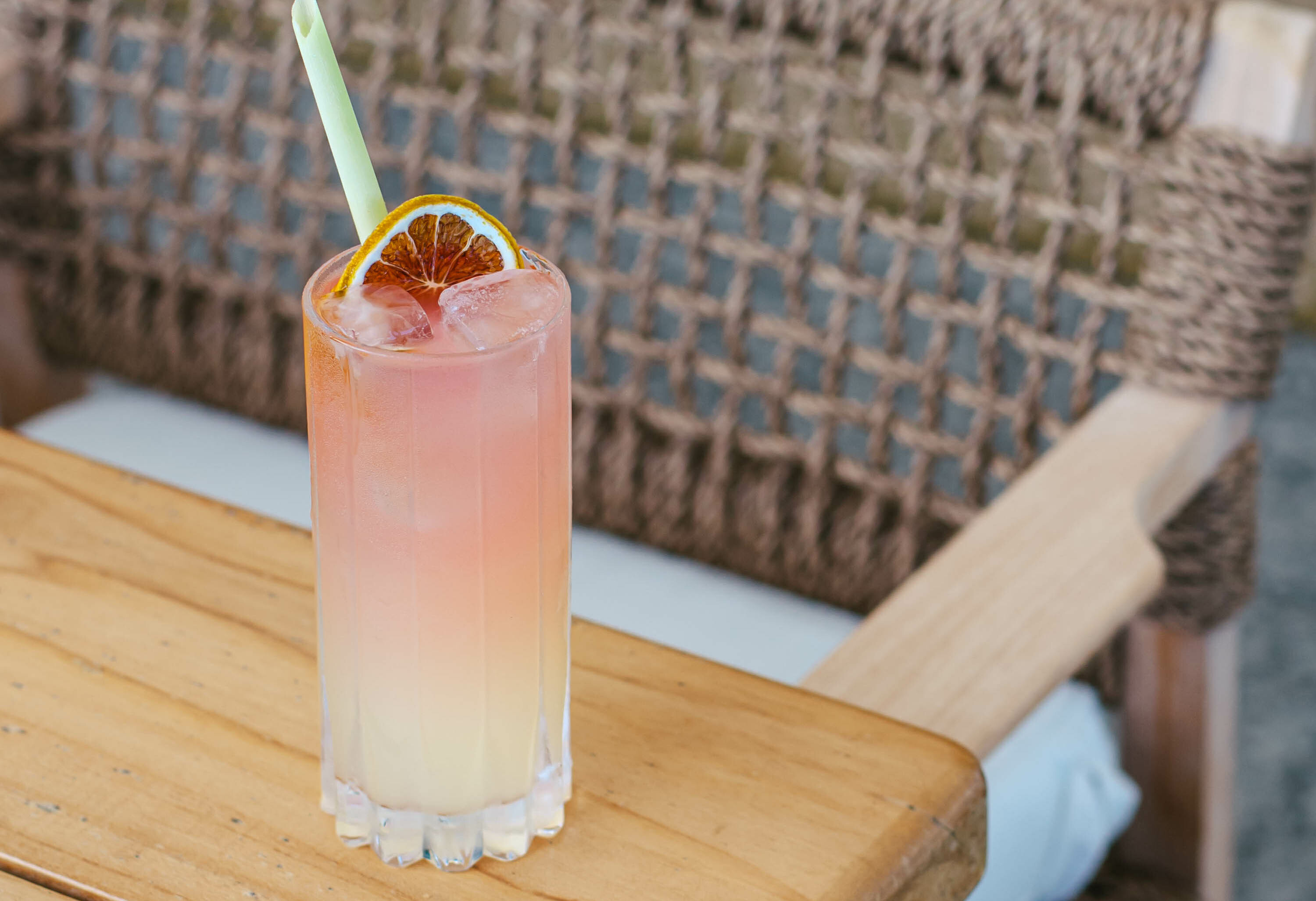 Also expectedly, the drinks here are steep—$20 at the minimum for cocktails (like the $22 sangria), all the way up to $35 for a Sonoma pinot. That's full bottle territory at places nearby, like Vinya. But then, this is The New Place. And let's face it: those views.
Surprisingly, food prices are relatively fairly affordable: fries with truffle cheese for $12, chicken and mango croquettes for $16 and paellas that'll feed three or four starting at $56. And Level 6 puts out a good spread of Spanish-inspired tapas. The pan con tomate is a french-toast-thick slice of sourdough with crushed tomato that can be ordered with a bedspread of house-sliced Iberico.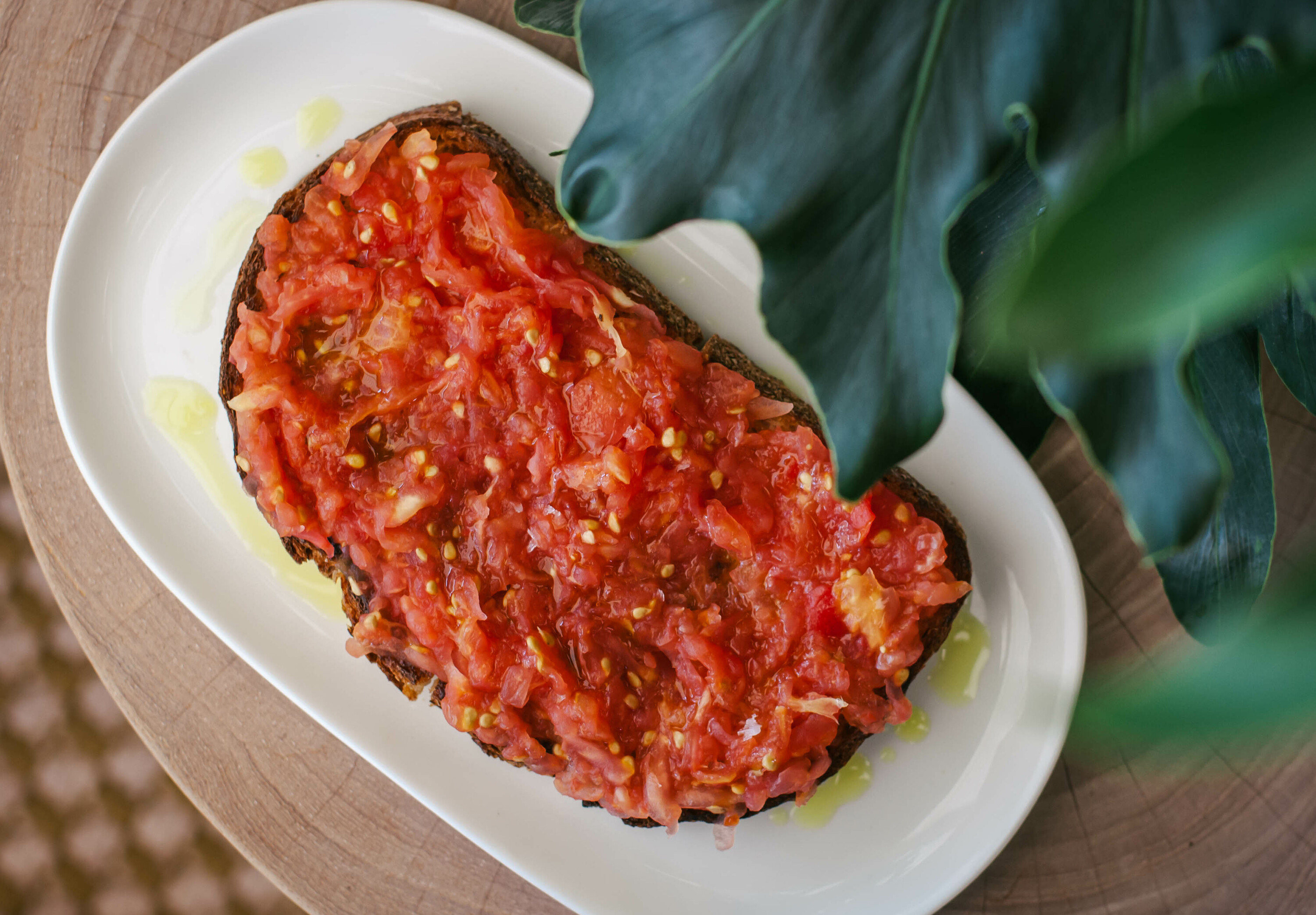 The crudo is a gorgeous plate of two broken, herby sauces that swirl under pink slices of hamachi and pickled peppers. The gambas ajillo shuns the authentic version you'll find everywhere in Miami for grilled shrimp in a parsley salsa verde dotted with crispy garlic.
Most tables nearby seemed to be sticking with tapas during our visits, but the paella with truffle-stuffed chicken is a winner. A whole roasted bird is broken down on top of a bed of mushroom rice and grilled leeks, each section dressed in a crown of black truffle slices. It's rich and earthy, although a bit more crispy rice along the edges would improve it.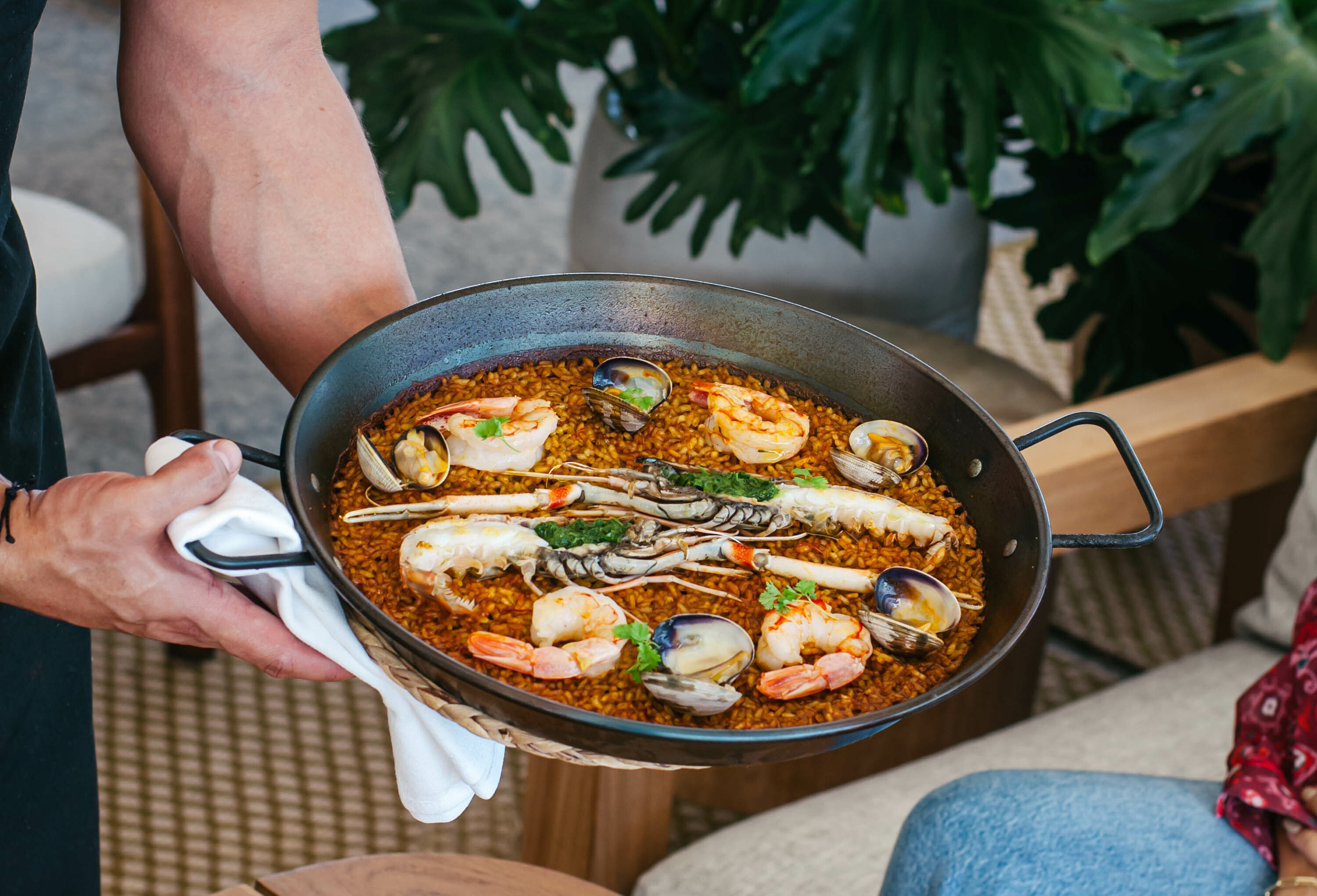 There are desserts, we assume, though they weren't mentioned on any menu we were given. That makes sense considering most everyone here looks ready for tomorrow morning's photo shoot and would probably prefer an after-dinner drink instead. This is, after all, The New Place. But it also has the potential to become something much rarer: A Favorite Place.