If there's one story we like as Americans, it's the come-from-behind—a dropout who becomes a CEO billionaire, the rookie carried off the field by the team after a last-second goal. So let's talk about Valerie Chang.
Previously, most people knew her for being part of the family that opened Itamae, the much-acclaimed Nikkei restaurant in the Design District where experimenting with entirely new flavor combinations is the whole point. At Itamae, Chang was part of a team, sharing in the Michelin Bib Gourmand and the James Beard semi-finalist recognition.
Now, Chang has Maty's, where she has shown that she's very much a superstar ready for her own spot on the podium.
To be clear, Chang says Maty's is still "very much an Itamae team project" with her father and brother. But at Maty's, she's the one back in the kitchen nightly—and the one with "head chef" attached to her name.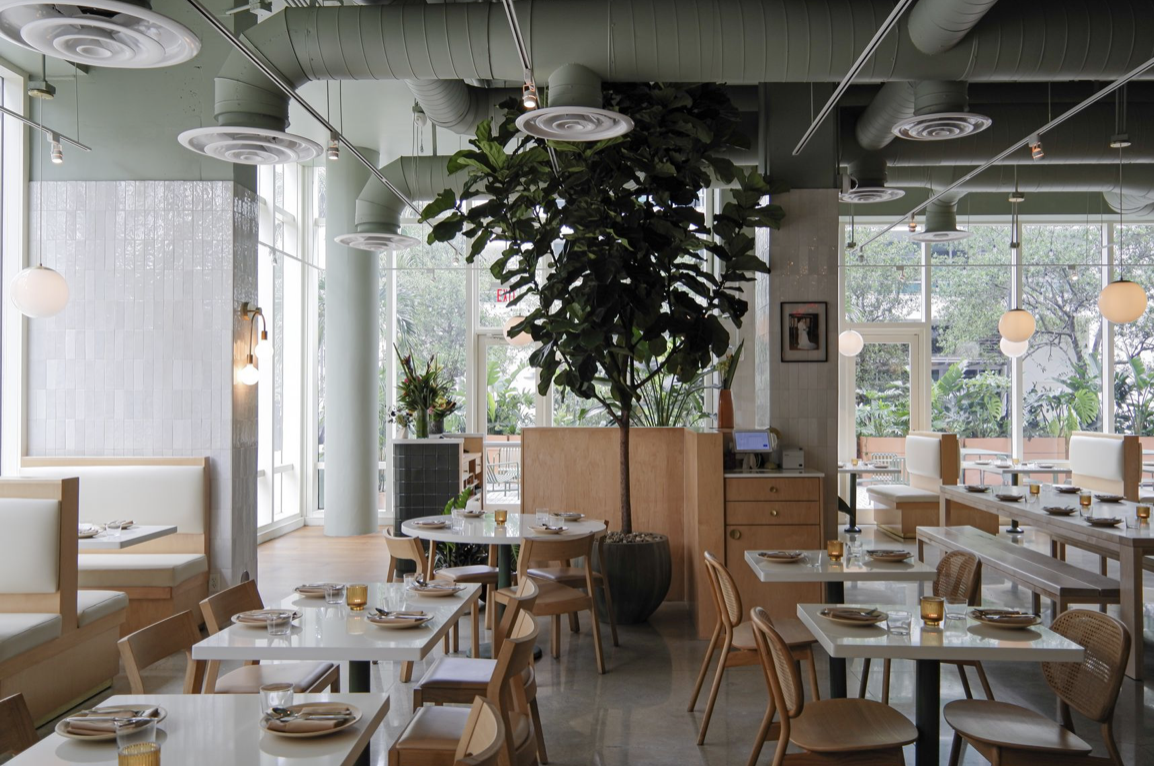 The concept at Maty's is an homage to her Peruvian roots and her grandmother, Maty, who inspired her to cook. That's evident in the grayscale family photos that dot the restaurant's otherwise sparse design.
Not a lot appears to have changed from the Thatch restaurant that occupied the space before: a minimalist design, finished in plywood, beige and white, with exposed, loft-style rafters and piping above and big windows facing out to the main drag of Midtown. There's a bit of outdoor courtyard seating off to the side and a bar in the back stacked with bottles and multi-colored jars of pickled veggies.
That bar isn't messing around, either. Chang has brought on a former beverage manager from Cote to design its Peruvian-inspired menu, filled with drinks like a foamy pisco sour flavored with herb huacatay and a purple corn-based chicha morada. They're darling little cocktails, arriving with flourishes like a single green leaf floating atop pink foam in a delicate coupe.
While at Itamae the goal often seems to be about challenging what's possible with combinations (yes, shaved parmesan does work on top of sushi), here Chang seems to instead keep proteins and veggies simple, dishes elevated instead by the sauces that accompany them.
Oysters arrive flavored with tangy leche de tigre sauce and dots of herby oil. Char-roasted cauliflower sits above an ocopa sauce with mint, huacatay and feta. The sweet corn too is simply roasted but then deeply flavored from the huancaína, essentially a Peruvian cheese sauce flavored with parmesan.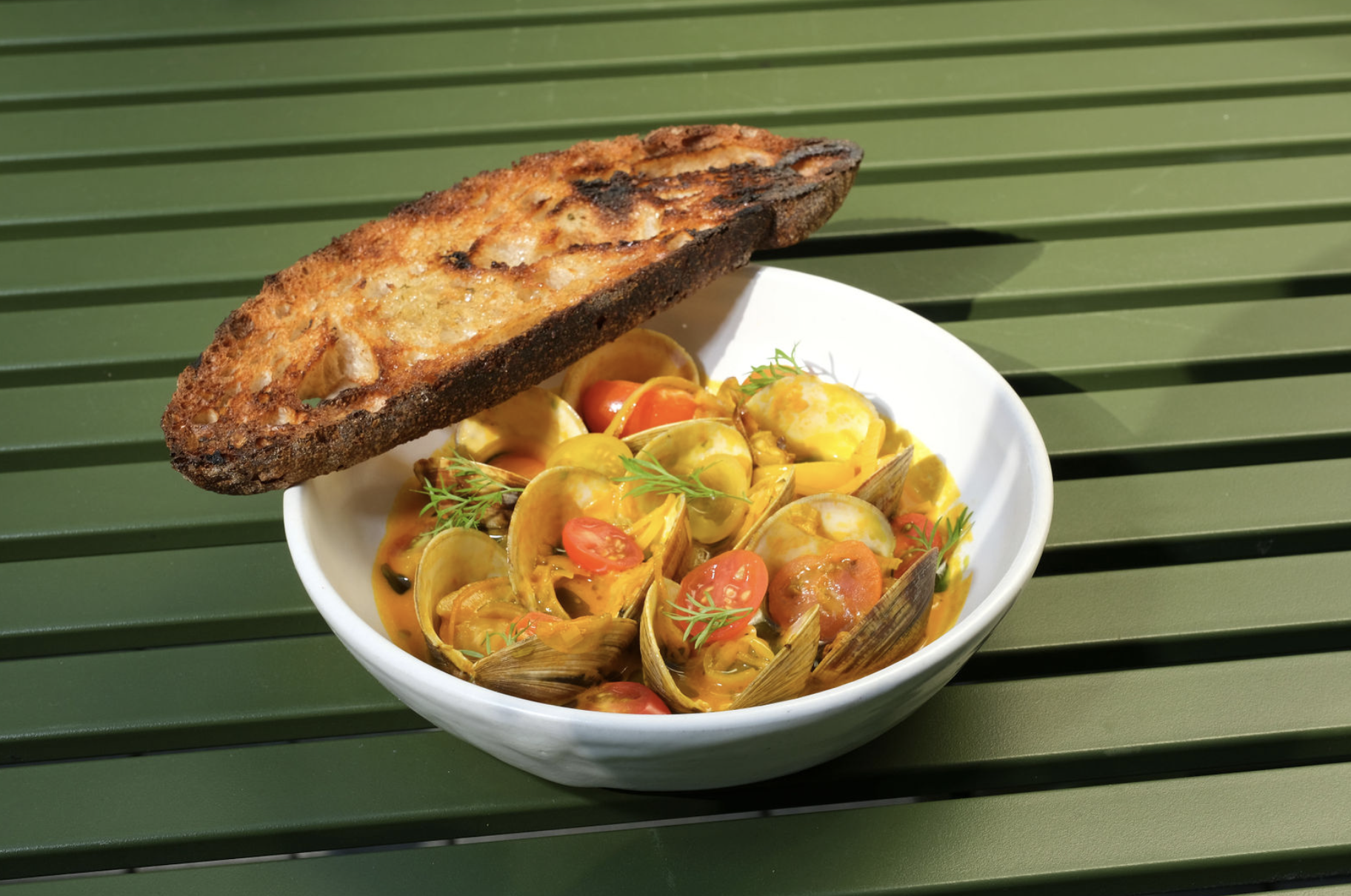 Her ceviche is a more standard version, a lime-heavy sauce spiking the dish, but accompanied by a disc-shaped corn fritter that's the real star. The beets come looking like a spring bouquet, filled with yellow discs, purple cubes, crispy quinoa, raisins for sweetness and a leche de tigre dyed pastel pink with beet juice.
All of those small plates serve as a warm-up for what's further down on the menu, headlined by the whole dorado. Splayed open like an up-side-down book with the skin side up, it's a brilliant preparation, retaining the fish's unbelievably soft texture.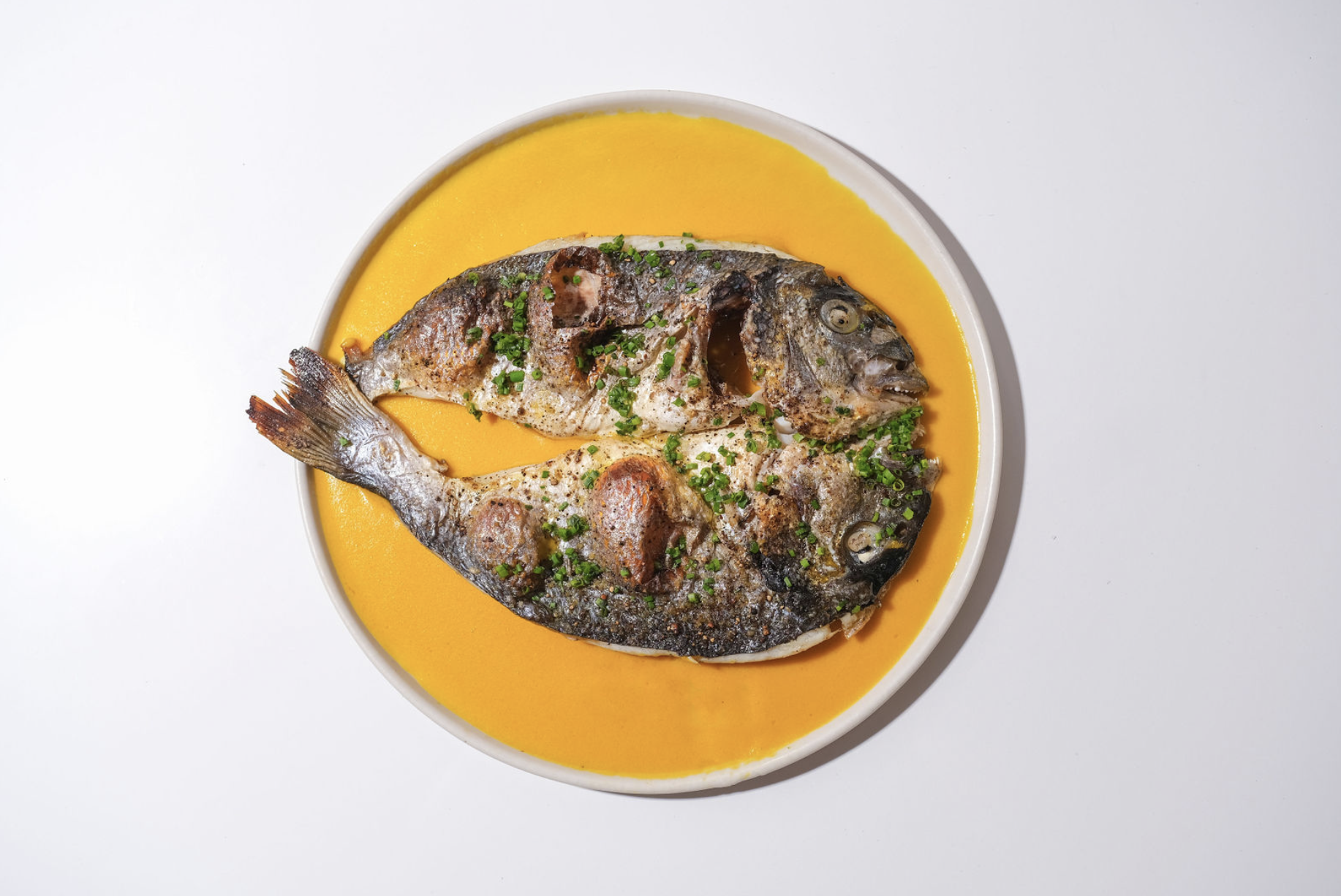 The dorado itself is simple, seasoned with salt, pepper and chives—but underneath is a sauce that should be jarred and sold to the masses: a beurre blanc base, rich and smooth, flavored with delicate aji amarillo, giving it a stunning complexity and mustard yellow hue against a stark-white plate.
The half-roasted, crackly-skinned chicken is also a splittable entree, served with fingerlings and an addictive aji panca sauce. But the entree that Chang says is most inspired by her grandmother is the lamb chops, fried crispy on the edges, served on the bone for carnivorously nibbling off every bit. Gooseberries give the dish sweetness and fish sauce adds a deep, tangy umami, while crisp barley brings the texture.
For dessert, try the picarones, a pair of impressionist-shaped sweet potato and squash donuts that manage to achieve a satisfying crunch in the skinny sections and a doughy softness on the thick ends. They come in a complex raw sugar chancaca syrup spiced with cinnamon and cloves.
That's kind of a theme here at Maty's: taking simple dishes and imbuing them with familiar yet complex flavors, courtesy of a long list of ingredients we had to Google. It's Chang's first sit-down restaurant as head chef, and we're glad to see it's the rookie-makes-it-big story we all love.