Walking into Petite Comité in Edgewater, we felt like we were in the uncertain first minutes of a blind date. The owners describe the place as Japandi cuisine, and we'll save you the time of googling that phrase.
Japandi is actually a design trend that combines Scandinavian and Japanese aesthetics. Petite Comité aims to channel that vibe into its dishes, a fusion of Japanese, Scandinavian and French influences. From the sampling we had, expect singularly combined ingredients and cooking styles that turn out surprisingly well—the blind date that ends with breakfast.
Order the stroganoff. Served in a loaf of crusty bread, the hole cut out of the top is stuffed with gravy-laden bits of pork and mushroom that pour down the sides, micro greens, bacon bits and edible flowers, creating a multicolored hairdo. We're not sure how it's Japanese or Norwegian, but you'll likely find yourself trying to unsuccessfully save half of it for tomorrow's lunch.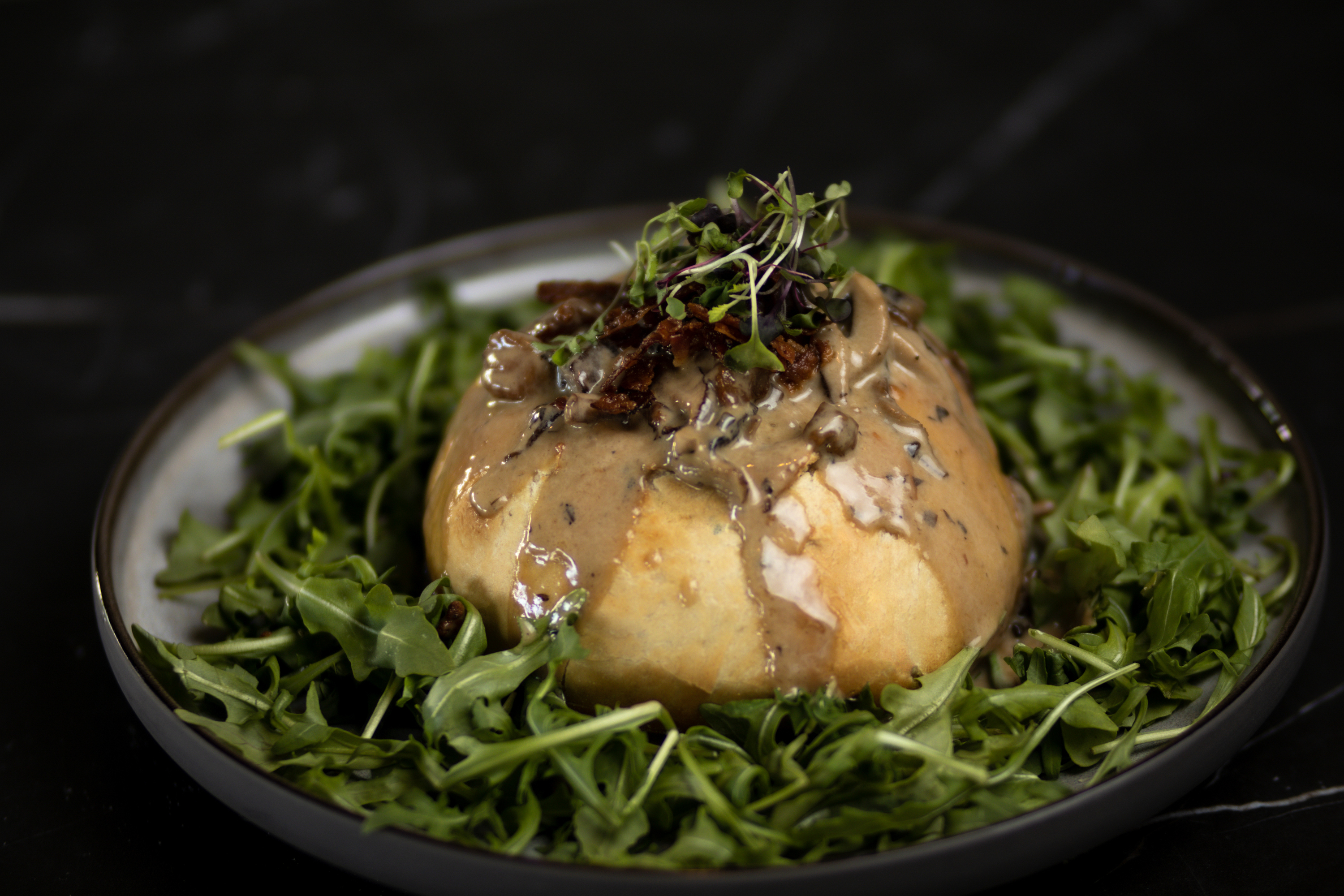 From there, the menu covers a lot of ground, some of it on-theme, like the trio of crispy rice covered in three separate toppings: hamachi, lobster salad and akami (prized bits of meat from the spine of a tuna). There's a grilled maitake mushroom under a glass dome that releases a puff of smoke when removed. And the escargot, which covers the French part of the theme, comes in the requisite multi-holed dish, bubbling in a garlicky salsa verde.
As far as design, Petite Comité stays true to the trend: a calming palette of light wood tables and dark minimalistic bistro chairs, some leafy plants here and there, with earthy terrazzo flooring and beige patterned wall coverings.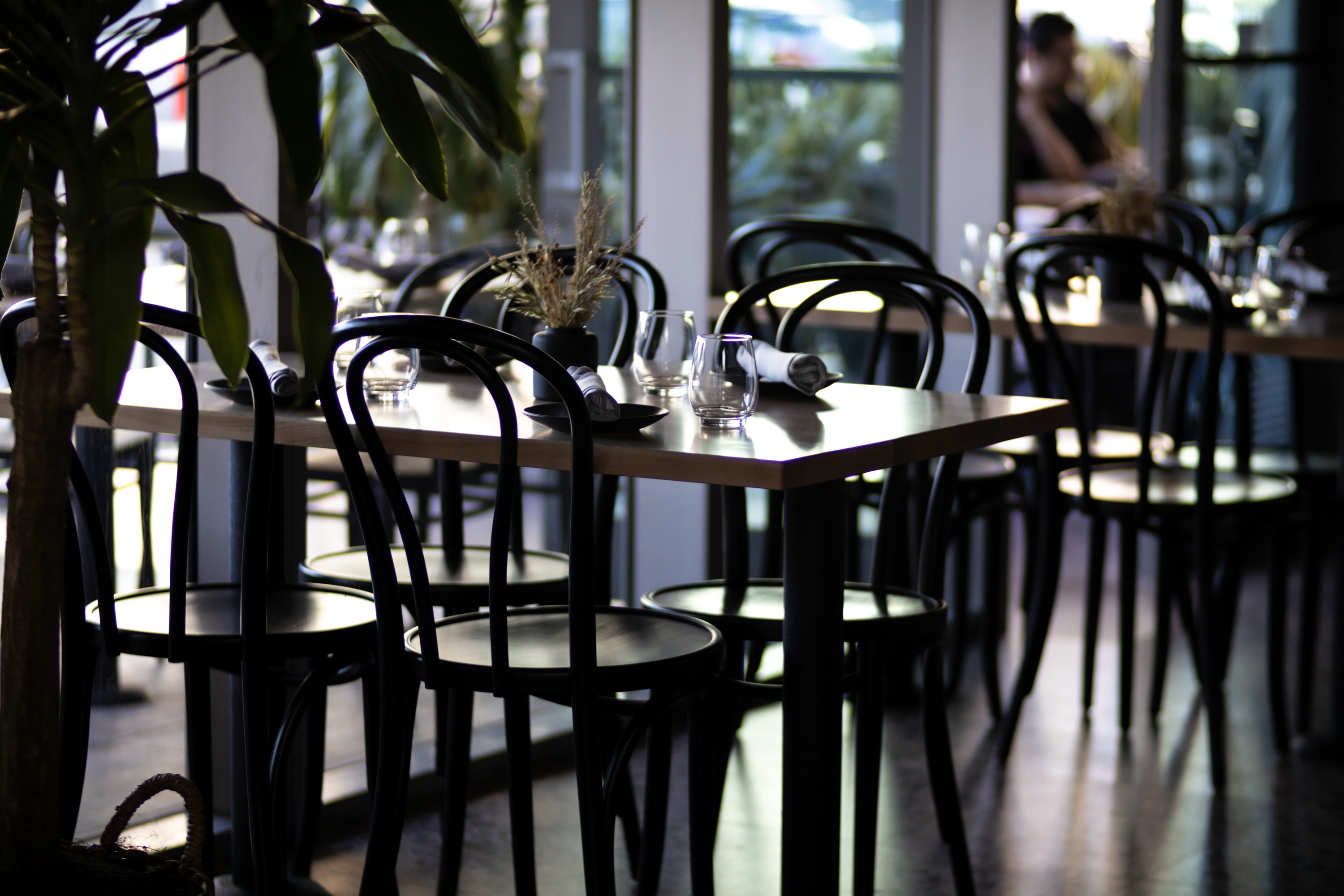 Outside, there's a charming courtyard with faux grass and planter boxes, and while you'll be shouting over Biscayne traffic, it's a fine spot to Sunday your way through brunch. (Where else can you start the day with sushi, veal schnitzel and matcha-cream French toast?)
We're told the restaurant group that came up with the idea—11 Ktchn Group, which is also behind Reunion Ktchn Bar, Blind Tiger and Korner 67—has aspirations to earn a Michelin star here at Petite Comité. We can't speak for the French tire folks, but we can offer this conclusion: We're now fans of Japandi cuisine.