Residing in the original Schnitzel Haus, a neighborhood staple that served German comforts in the form of gravy-soaked cutlets, bratwurst and Das Boots, The New Schnitzel House pays homage (obviously), though not without asserting its own zany identity.
At the helm of this Bauhaus-meets-Memphis postmodernist dream is Adam Gersten, the man behind Wynwood's pioneering Gramps Bar. If you've been there, you'll already be familiar with Gersten's laidback yet meticulous approach to hospitality—and his offbeat but never off-putting tastes.
From the vintage sports ephemera and faded matchbooks of long-lost local dives that decorate his bar to the synth battles and rock 'n' roll shows he hosts on the patio, patrons of Gramps get the pleasure of experiencing Gersten's many niche fascinations. At The New Schnitzel House ("The Schnitz" for short), the whole endeavor feels just as personal, just a little more grown up.
A small, white box on the edge of the road, The New Schnitzel House offers a friendly reprieve from the unrelenting sun of the 79th Street Causeway. Walk in through the front or back (where you'll find a covered patio and some dedicated parking spots) to enter a cave-like dining room and bar with booth seating, laminate tabletops, mirrored walls and the requisite 1990s faux ferns.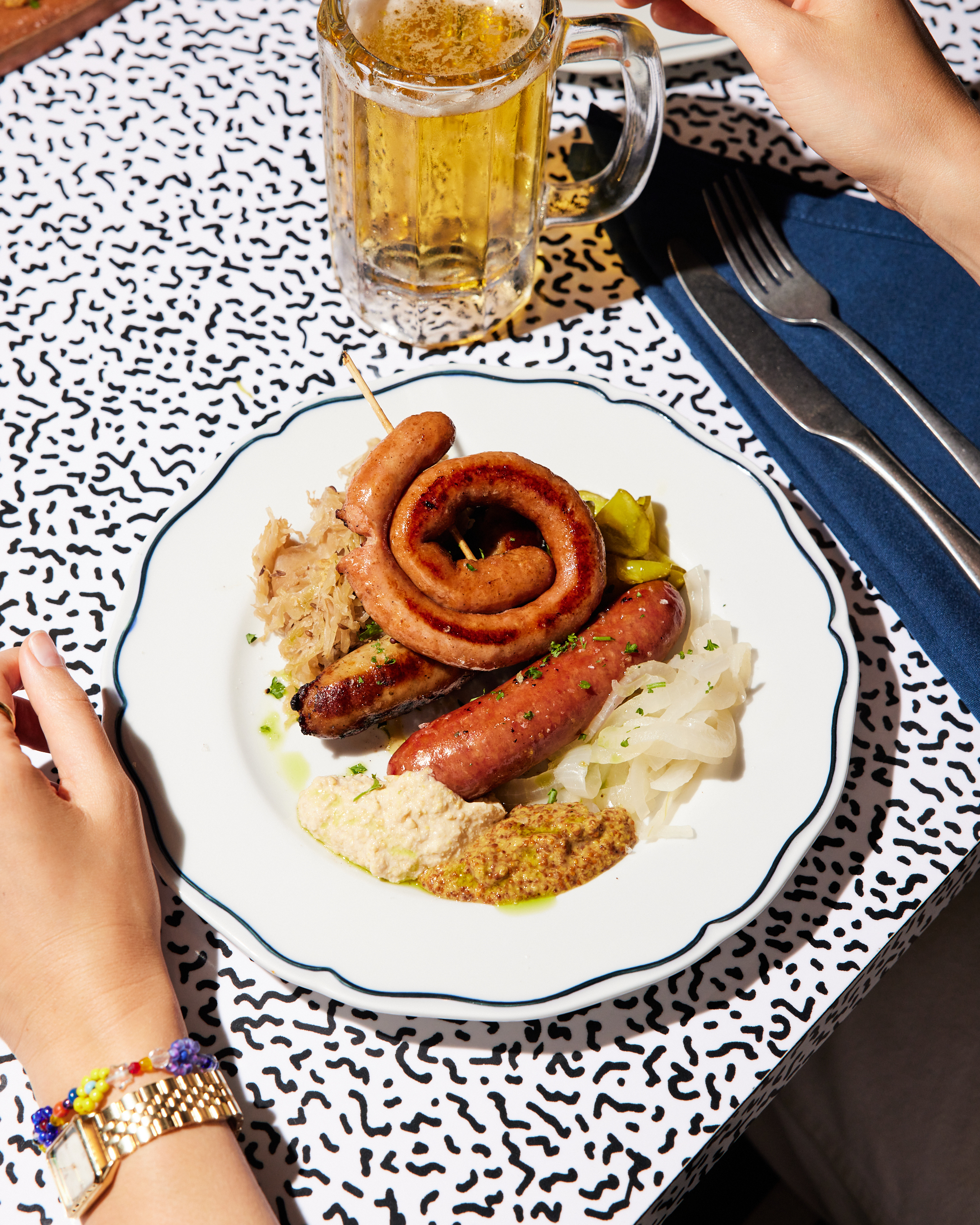 Servers are helpful and familiar, many of them longtime employees of Gersten's who honestly just seem happy to be there. On our visit, they guided us to a pickle plate to start, filled with fun stuff like pickled eggs and pickled mushrooms, and a juicy brat sourced from Babe's Meat & Counter. The pork schnitzel was flavorful and filling if on the thicker side. But the baked spaetzle made with cheddar gouda stole the show.
We complemented our nostalgic meal with refreshing drinks: The Hugo Spritz, made with elderflower, pear brandy and bubbles, and a crisp German pils—what else? Though we didn't sample any this time, the beverage menu also features a robust natural wine list curated by Sara Ypsilanti (formerly of Boia De).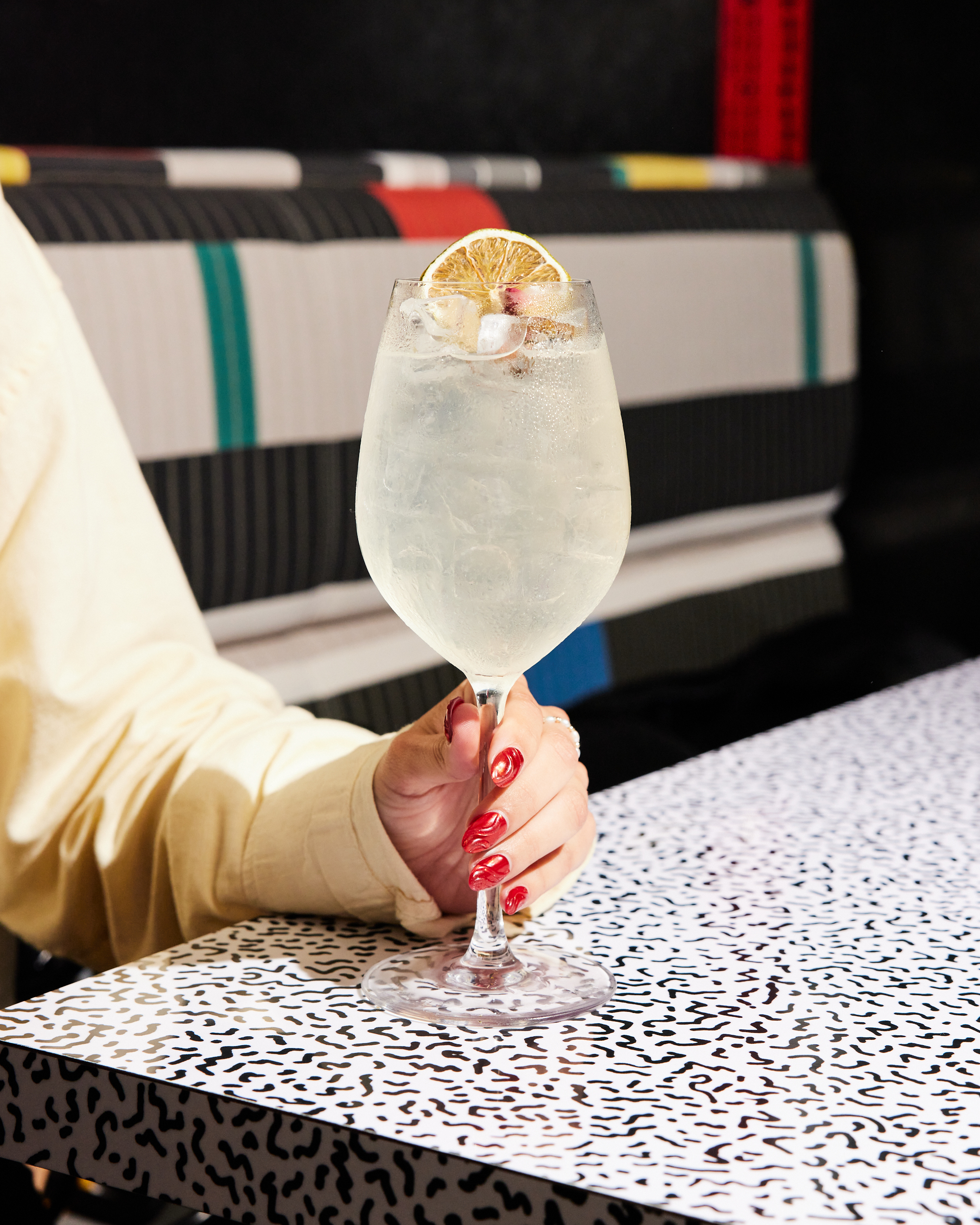 For dessert, we devoured the German cheesecake topped with sour cherry compote, though we could have just as easily headed out back to keep the night going. Plenty of shade, a fan and TVs make this garden patio bar one we foresee becoming a chilled locals' retreat. As a playful nod to a dearly departed Miami institution, The Schnitz succeeds on all fronts.