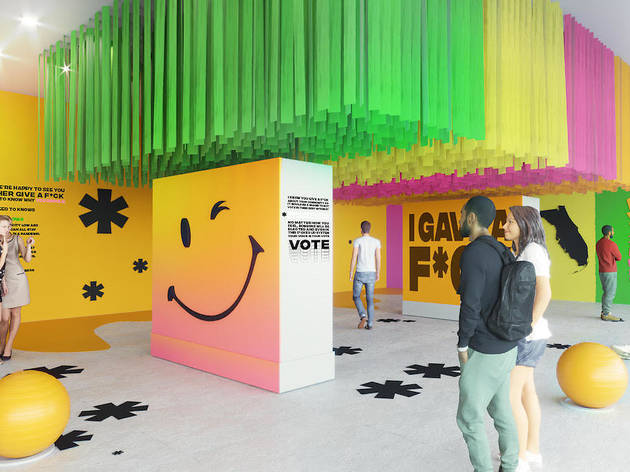 1/3
Photograph: Courtesy VACO Studio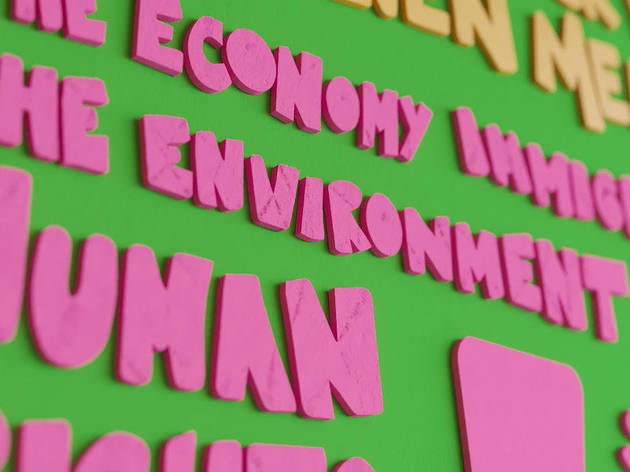 2/3
Photograph: Courtesy VACO Studio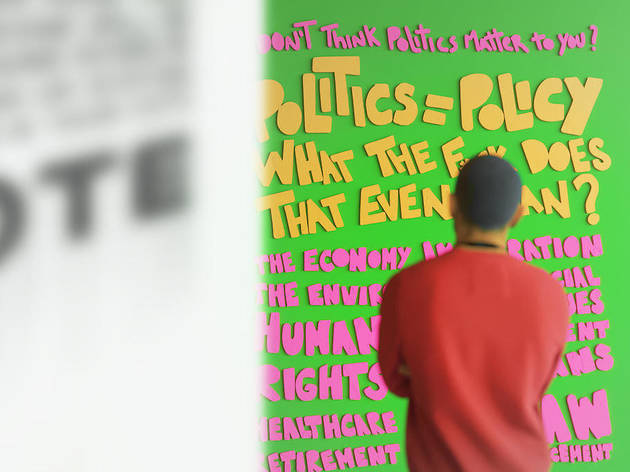 3/3
Photograph: Courtesy VACO Studio
Time Out says
You don't need us to tell you about the importance of voting—nearly everyone in the country already has. But an artistic reminder to exercise your right is always welcomed, especially when it's a non-partisan, tongue-in-cheek installation imploring you to, well, give a fuck. Local activist organizations ALLIES and Dissolve Collection are behind the temporary activation, which opens on Wednesday, October 28, and runs through Election Day on Tuesday.
It's meant to be Instagrammable (because what isn't these days?), educational and restorative. Guests will walk through vibrant corridors emblazoned with inspirational quotes, stats and facts all related to voting. There will also be vanity "I Voted!" stickers designed by local artists and a series of yoga and meditation classes to help folks unwind after a very intense election cycle.
GIVE A F*CK is located at 3930 NE 2nd Avenue and is free to experience but RSVP is required to keep things safe and socially distant.
Details