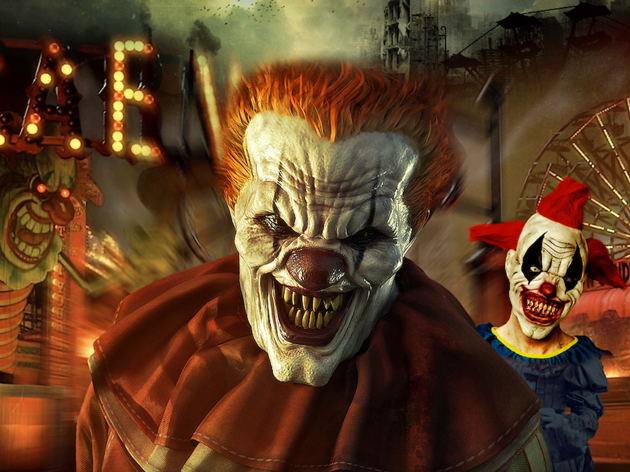 Time Out says
Halloween in Miami is usually a string of parties where the only thing scary is the hangover you'll have the next day. But with bars and clubs still closed, this year's fear factor is coming to us from a different source: The Horrorland.
This new drive-through haunted house experience rolls into Miramar Regional Park on most evenings in October. The first of its kind, Horrorland is a totally contactless, immersive horror game where guests get to participate from their cars. You'll drive up and while going at an unhurried three miles per house watch as a freaky horror movie unravels around you. Monsters, ghosts, zombies and all kinds of frightening creatures will jump up when you least expect it as you make your way through seven themed passages. Think a creepy carnival, a zombie apocalypse and a Christmas nightmare. The whole thing takes about 35 minutes—if you can handle it.
Folks are welcome to dress up and bring their pets but absolutely no one or nothing is allowed to exit the vehicle. Advanced ticket purchase is also required (the dead don't like it when you show up unannounced).
The Horrorland runs Thursday through Sunday October 1 through October 31, with additional dates on October 12 and the week of Halloween. Tickets are $49 per vehicle. It's a family-friendly attraction but kids under the age of 13 might want to stay home, lest parents want to risk a lifetime of sleepless lights.
Details