Wynwood Walls: Amazing photos of street art in Miami
Discover Wynwood Walls, an ever-evolving shrine to street art that brings a corner of this Miami neighborhood to life
From the Art Deco district to Art Basel Miami Beach, one of the biggest Miami events, Magic City is an art lover's paradise. But the gallery scene is just one side of the city's art world. Wynwood Walls—an ever-evolving homage to graffiti and street art in all its various forms—is another. Explore photos of some of the most striking murals in this outdoor gallery, by artists like Shepard Fairey and Ryan McGinness.
Created by The Date Farmers, a pair of US-born Mexican artists whose stylistic influences take in graffiti, Catholicism, traditional revolutionary posters, sign painting, and even a dash of Hollywood glamor. This mural utilizes one of their trademark characters: the barrel-chested man with crosshatched features.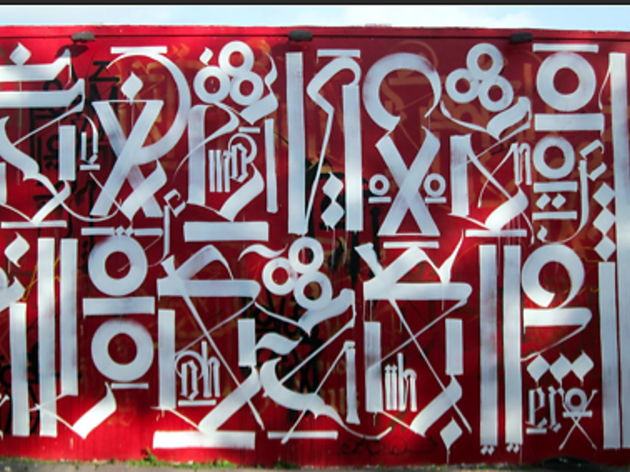 Street artist RETNA employs his own alphabet, devised under the influence of gang graffiti and Mayan script, to write two slogans that commemorate the dead: "Sacred dance of memories" and "Salva los espiritus santos" (Save the holy spirits).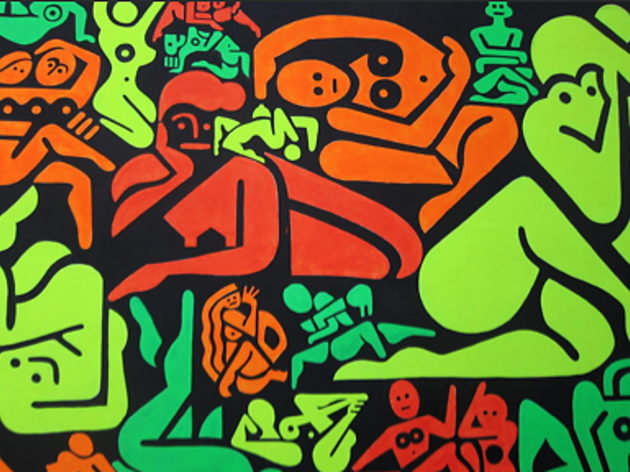 In this psychedelic portrait of female nudes, New York artist Ryan McGinness uses his trademark palette of red, orange, green and yellow Day-Glo paint on a black background.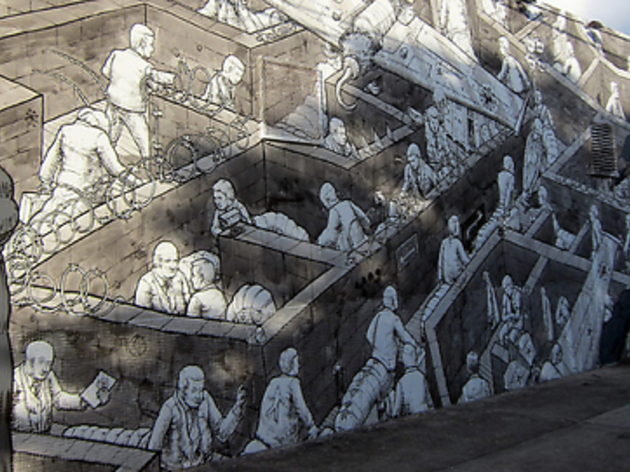 The Spanish street artist Liqen (whose pseudonym obliquely references algae) paints from a socio-biological perspective, drawing attention in particular to the ills of industrialized societies.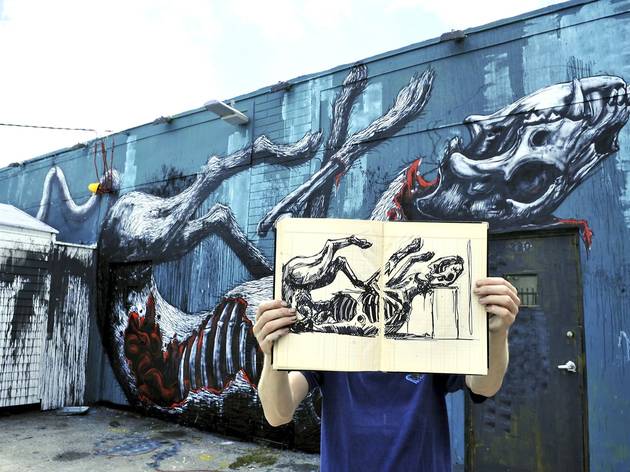 Photograph: Martha Cooper
ROA's murals cover walls across Europe and America, and while they all betray the artist's fascination with strange animals, each is site-specific—thus his contribution to Wynwood takes the form of a Florida panther, its bleeding carcass a reminder of the threat of extinction that hovers over so many of his beloved species.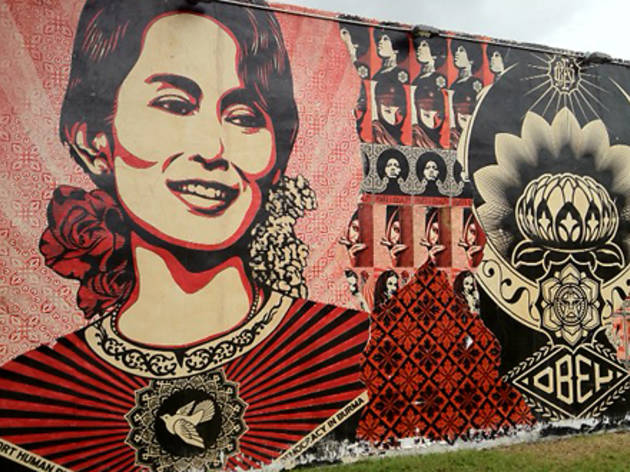 Photograph: Lee Magill
Aung San Suu Kyi on the left, nods to climate change out of sight on the right—no surprise to learn that this is the work of Shepard Fairey, the artist and left-wing campaigner best known for his Obama "Hope" poster. Head to Wynwood Kitchen & Bar for more examples of his work (and the chance to sip a cocktail that bears his name).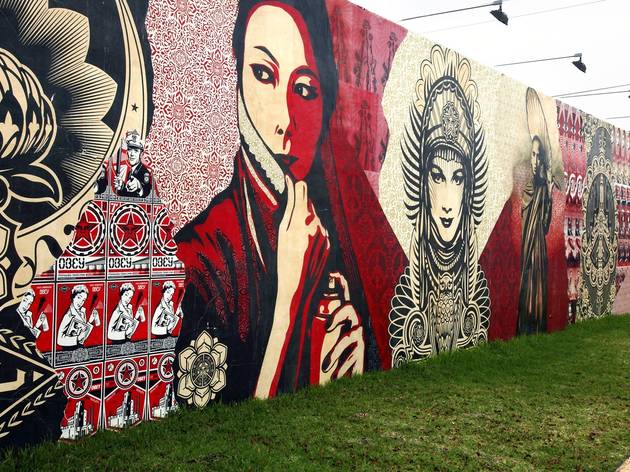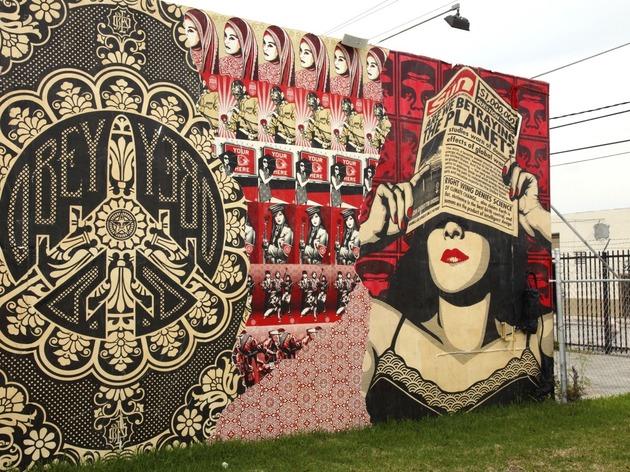 © Greater Miami Convention & Visitors Bureau
See more on the Wynwood Walls